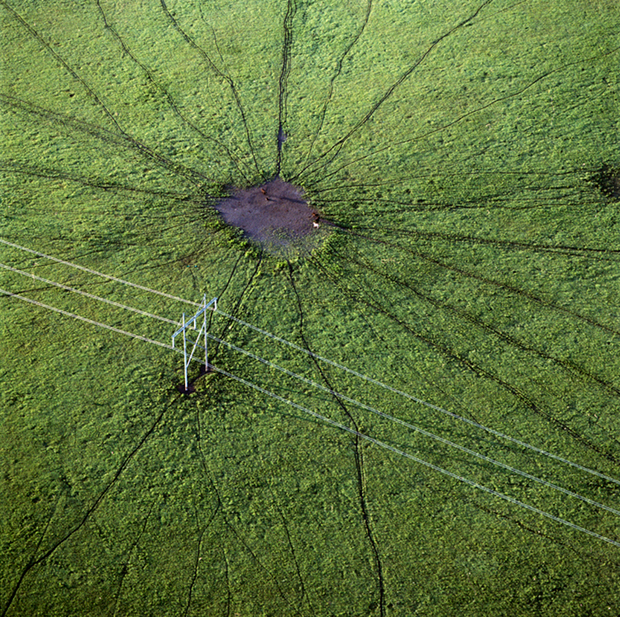 Meyerowitz honoured, Eugène Atget in Oz, Delhi's new galleries and Willy Rizzo on fashionistas
Phaidon's focus on the photography world takes in stories in the US, UK, India, France, Australia and the Congo
Terry Evans photographs her roots, 600ft up Despite living in Chicago it is in her home town of Kansas City, Missouri among the hay bales and farming fields that photographer Terry Evans' heart still lies. Her love of the great plains led her to spending countless hours spent 600 feet above the ground in a small plane photographing the landscape populated by railroads, farms and human destruction on the native prairies. Evans' aerial photographs over Chicago, Greenland, North Dakota and Kansas are on show at Catherine Edelman Gallery in Chicago from September 7 until October 27.
Meyerowitz honoured in Los Angeles Joel Meyerowitz and David LaChapelle are among the photographers honoured at this year's Lucie Awards which aim to recognise master photographers and promote emerging talent. Hyper-realist David LaChapelle is to receive an Achievement in Fashion award while Meyerowitz, who was one of the photographers instrumental in pioneering colour photography as an art form will receive a Lifetime Achievement award at the ceremony which takes place on October 8 in Los Angeles.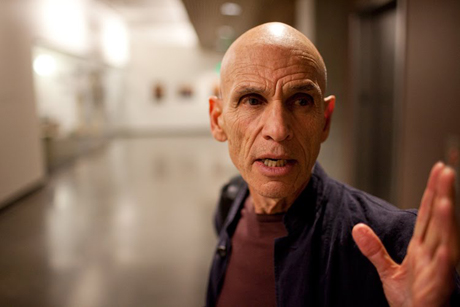 Ready for your close up? Photographer Taisuke Koyama has made artworks out of the textures he finds in SANDWICH, the Tokyo studio of artist Kohei Nawa. Koyama has turned his macro lens to Nawa's drawings, sculptures, materials left lying about and other random objects to produce SANDWICH Textures, an abstract series of photographs in brilliant colour and depth. See all the photographs on Koyama's website.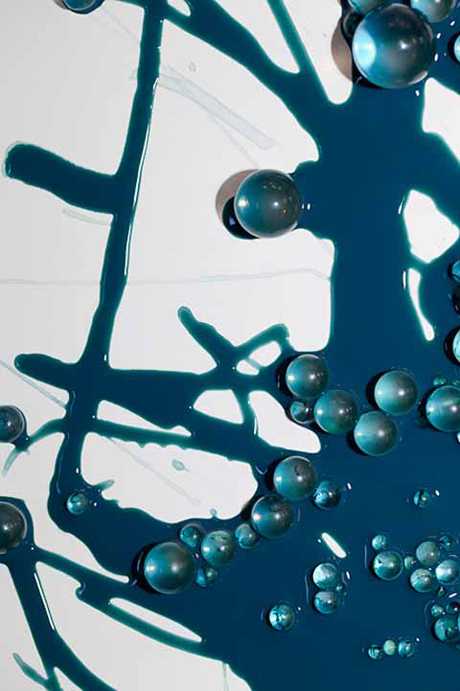 Kodak to sell the family silver It was announced last week that Kodak would be selling off among other departments its film division in an effort to focus on its commercial market printing business. Faced with the prospect of the company pushing to the side what many feel is the core of its success, photographers took to the comments section of a British Journal of Photography article to express their outrage. "Selling the one thing Kodak is exceptionally good at isn't going to alleviate their troubles. Without its traditional core division, Kodak will become a jack of few trades, master of none." one said.
Richard Mosse to represent Ireland The Venice Biennale: Architecture has barely got underway and we're already getting announcements for next year's Venice Biennale: Art. Photographer Richard Mosse, who we know for his crimson infra-red images of the Congo, is to represent Ireland at next year's biennale. The Irish pavilion is to feature more of his work documenting rebel groups fighting in the Congolese jungle but this time in a "highly ambitious eight-channel multimedia installation" - the Irish Times reports.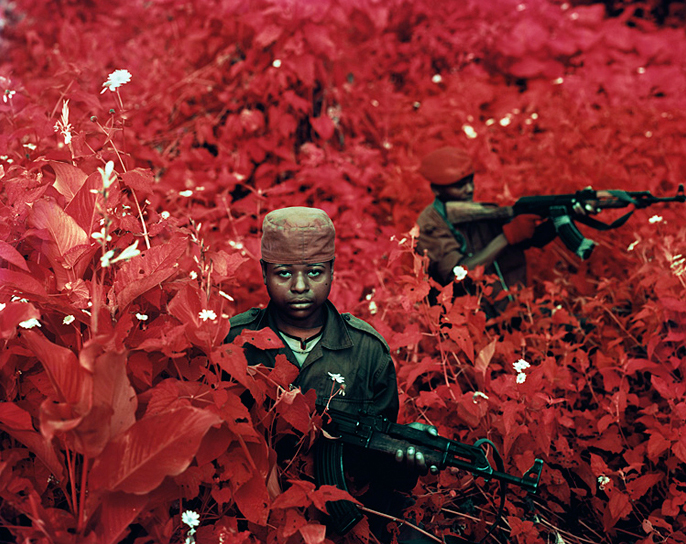 Paris arrives in Sydney Old Paris will be stationed at the Art Gallery of New South Wales, Australia until November 4. The exhibition of photographs by master Parisian photographer Eugène Atget features over 200 rare and original prints of buildings, gardens, old shops and streets that had not been touched by the late 19th Century modernisation of many parts of the city. Despite his bellows camera, glass plates and printing techniques Atget's photographs are surprisingly modern and are said to have inspired many artists including Brassaï, Walker Evans and the Surrealists as well as Man Ray who collected some of the photographs within the exhibition.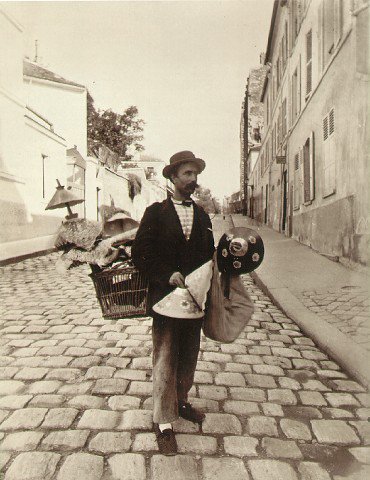 Safety in numbers The Lado Sarai District of Delhi is fast becoming the new centre for contemporary art galleries. Six new spaces have recently opened up and have learned that by working together to coordinate their exhibition openings and private views they can pull a bigger crowd. Wonderwall which is the real-life manifestation of India's first online shop promoting established and new photographers is our highlight.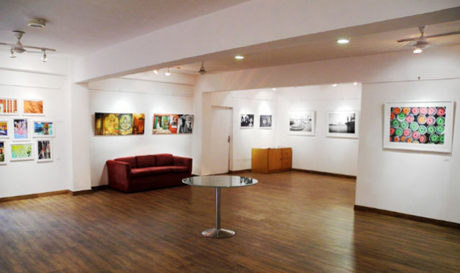 Just pretty to look at If you're looking for a new book end to support all of your photography books look no further than Fotodix's Crystal DSLR Camera. This 2/3 size replica Canon EOS 7D would make a great addition to any bookshelf or if you like having all your cameras on display this is sure to be a conversation point. Get it on Amazon.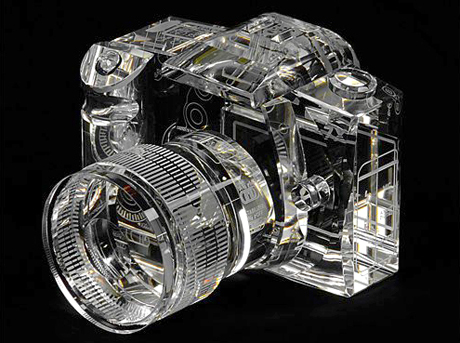 Cracks in the foundations for Hipstamatic already? Last month it was revealed that Instagram rival Hipstamatic would be starting a foundation to guide and support young photojournalists using their smartphones through the early days of their careers. Now doubts have been cast over the Foundation for Photojournalism as Hipstamatic has laid off five members of staff in a bid to restructure its team and the photo app is still having problems getting board members for the foundation almost a year after it first reached out to prominent photographers and agency directors for the jobs. Will the foundation fail before it's even built?
__And finally. . . __ As photographer for the first Cannes Film Festival in 1947 and at Paris Match for over 20 years from 1948 Willy Rizzo had unparalleled access to the stars of the golden age of cinema, art and fashion. Here he describes working with Paris' most famous fashion designers: "When I photographed them, they were already strong personalities. I observed them in their way of working and in their habits. Fashion was like the birth of a new industry. I was close with Christian Dior, Coco Chanel, and Yves Saint Laurent became a good friend. There is no cheating. He has to be really good – it is mandatory. As a picture, if it is good you cannot deny it. It is a feature of art."