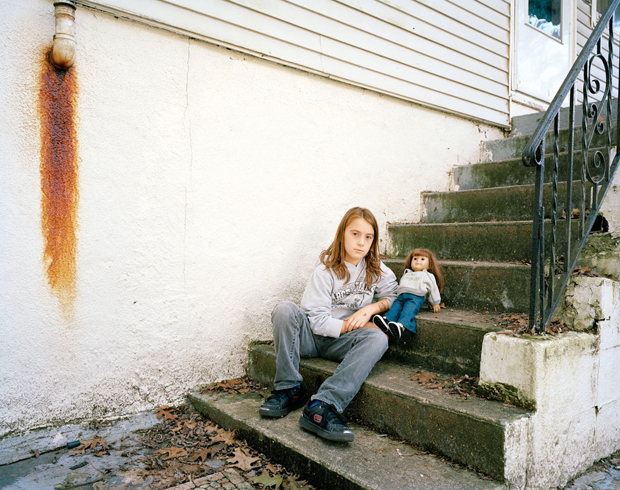 Ilona Szwarc's American Girls
The Polish photographer's enchanting series of girl and doll shots raise some seriously adult questions
Warsaw-born photographer Ilona Szwarc has worked with film directors Jonathan Glazer and Roman Polanski as well as fellow photographers such as Mary Ellen Mark and Joel Meyerowitz - but it was her move to New York in 2008, and some time spent in less mature company, that led to her first solo exhibition.
She was inspired by American Girl, a popular line of toy dolls in the US which can be customised to look like their owner. The figures resemble nine-to-eleven-year-old girls of varying ethnicities and of them some of the toys have their own backstory, often centred around significant events in American history; all models can be accessorised, with an astounding range of clothes and add-ons. In Szwarc's opinion the dolls and their owners offer an uncanny insight into US womanhood.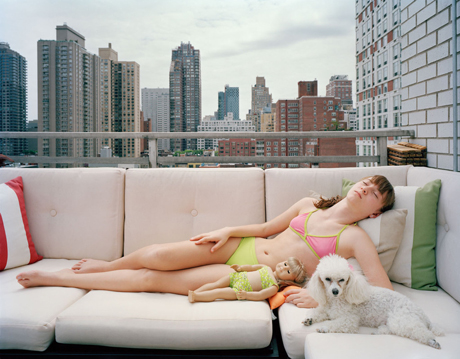 "When I first came to the US, the phenomenon of the American Girl doll immediately caught my eye. Photographically it was a beautiful image - girls with their sculptural representations, their twins, their avatars," says Szwarc. "Each doll can be customised to look like its owner, yet all of them really look the same. American Girl dolls offer an illusion of choice and therefore an illusion of individuality. Yet they play a crucial role for girls at the time when they are forming their identities."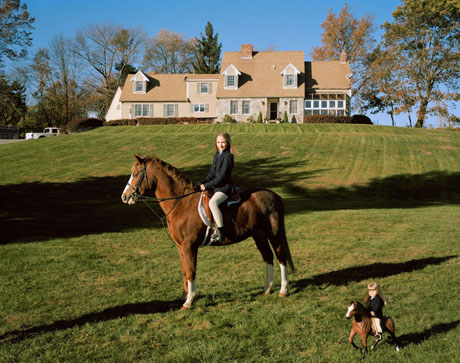 Szwarc's photographs of children with their American Girl dolls are beguiling, often beautiful images but ones which also raise important questions about how traditional gender roles are passed down through the generations. You can view the series in full at Paris' Claude Samuel Gallery until October 21, or you can see a bigger selection on Szwarc's own site.