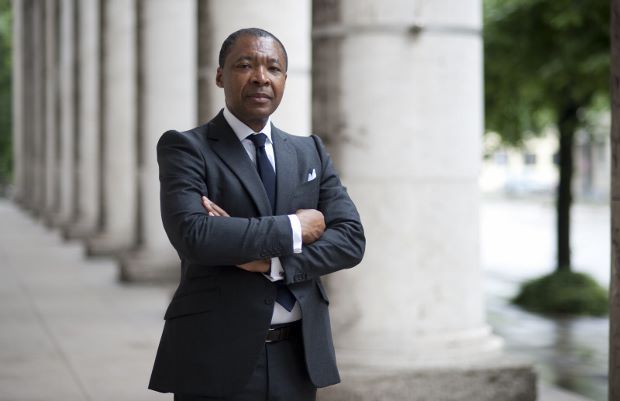 Phaidon authors at Frieze New York Talks
From the Biennale director to the poet laureate of weather reports, here's how our contributors are involved
While the booths at Frieze New York, on Randall's Island 9 – 12 May, might be where the deals are being done, the fair's talks are often the best place to gain real insight into the international art scene. Having browsed through this year's speakers, we're proud to say we've worked with quite a few who'll take the fair's mics next weekend.
On Friday May 9th, 12:00 pm Okwui Enwezor, Artistic Director of the 56th Venice Biennale (2015) will speak with jazz pianist, composer, and performance artist Jason Moran about their shared interests. Enwezor contributed to our African photography book, Life and Afterlife in Benin, and to our genre-busting text, Defining Contemporary Art.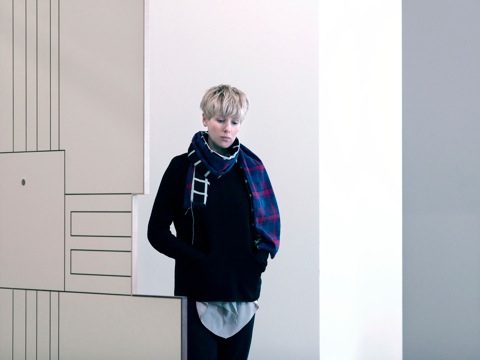 Later that day, at 4pm, Nadya Tolokonnikova and Masha Alekhina fromPussy Riot will be speaking to David Remnick, Pulitzer Prize–winning journalist and editor of The New Yorker. While we publish nothing by Remnick, Tolokonnikova or Alekhina, you can gain a richer understanding of Pussy Riot's work by reading our Art and Feminism overview.
The following day, Saturday May 10th, at 12:00 pm Beatrix Ruf, the recently named director of Amsterdam's Stedelijk Museum and contributor to our Vitamin 3D book will speak to two young, innovative artists, Helen Marten and Jordan Wolfson; find out more about Wolfson in our book, Ice Cream.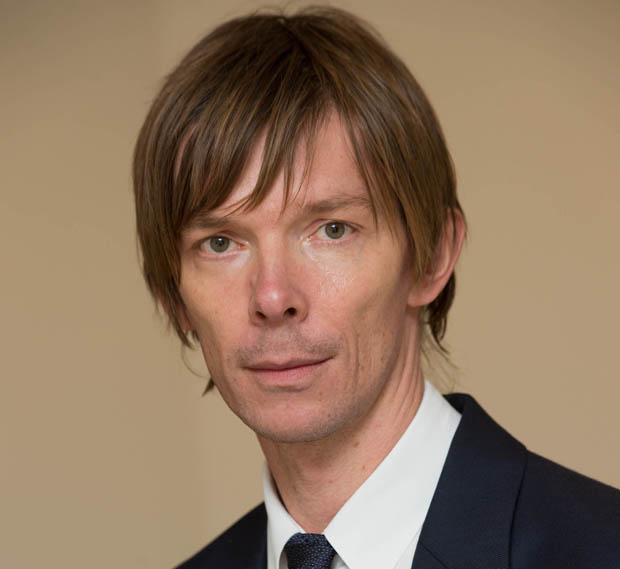 Later on, at 4pm, the newly appointed Artistic Director of documenta 14, Adam Szymczyk, speaks about his past and future projects with Jenny Jaskey, curator at the Artist's Institute, New York. Szymczyk is co-author of our Pawel Althamer book, and a contributor to both our Creamier contemporary art book, and our Diener & Diener architecture title.
On Sunday May 11th, 12:00 pm to mark the 25th birthday of the World Wide Web, writer Orit Gat chairs a panel discussion about the history of art and the Internet with writer and artist Tyler Coburn, curator and author of Post Internet, Gene McHugh, and Christiane Paul, Associate Professor at the School of Media Studies at the New School and Adjunct Curator of New Media Arts at the Whitney Museum of American Art. Find out more about Coburn in our Younger than Jesus book.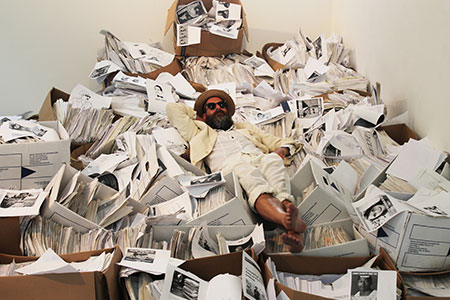 Meanwhile, later that day, the wonderful Kenneth Goldsmith will offer a keynote lecture. Goldsmith, MoMA's first ever poet laureate and exponent of 'uncreative writing', uses found text as poetry; his works include a years-worth of transcribed weather reports, poetry culled from Google searches, and lines drawn from courtroom testimony. Catch him at 4pm, and read more of his work in our Andy Warhol 'Giant' Size book.
Finally, on Monday, following the screening of the brilliant new Act of Killing documentary, its director, Joshua Oppenheimer will discuss his work with the film critic Dana Stevens and Thomas Keenan, Director of the Human Rights Program at Bard College. Again, we've nothing by any of these speakers, however, those interested in Oppenheimer's techniques might be interested in our Take 100 book, while follows of forthright photojournalism should consider Questions Without Answers, which we put together with the great VII agency.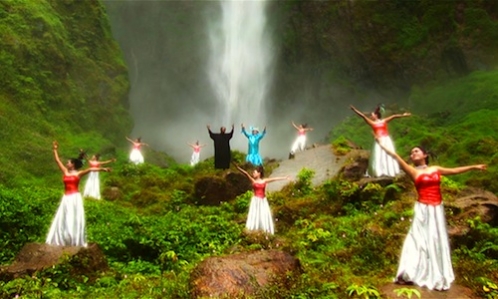 For more on the talks series go here. If you're a new, or indeed a seasoned collector heading to the fair do pick up a copy of Collecting Art For Love Money and More.