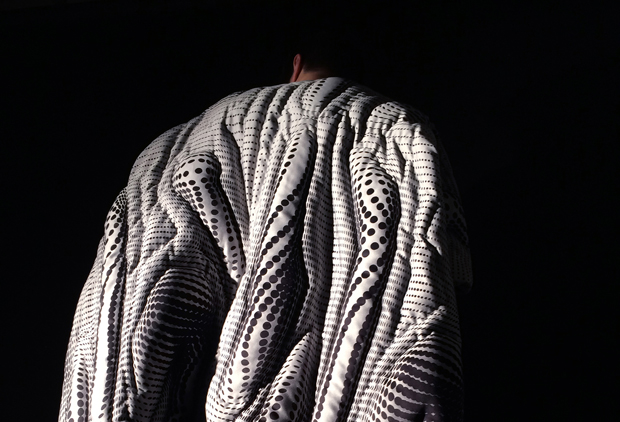 Coop Himmelb(l)au imagine a cloak of invisibility
Edward Snowden's winter wardrobe sorted - courtesy of one of the architecture firms in the online Atlas
Vienna-based starchitecture firm Coop Himmelb(l)au has plenty of major projects under its belt and on its drawing board. The Dalian International Conference Centre in China, the Silk Leaf Stadium in Japan, and Lyon's Musee des Confluences, to name but three neo-futuristic creations.
But like all top architecture practices, it seems, the studio also likes to dabble in the small-scale. So while Zaha Hadid Architects produces jewellery and bottles, and Foster & Partners creates door handles and seating, the Austrian firm has turned its attention to clothing.
CHBL has come up with the Jammer Coat, a concept they were invited to design by Alessandro Guerriero, curated of the Workwear exhibition at this summer's Venice Biennale.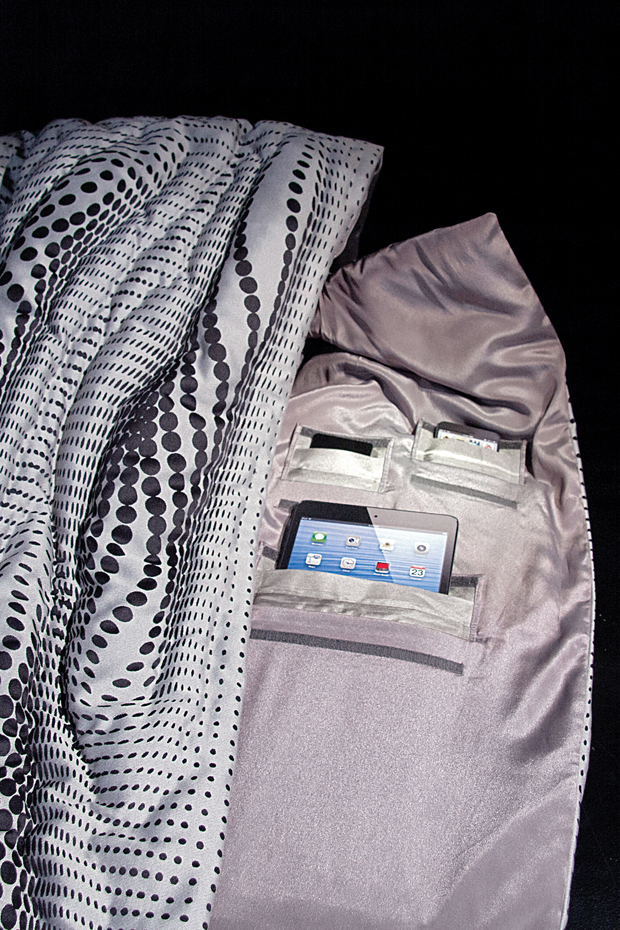 The quirky coat – or should that be robe? - is intended to thwart modern surveillance techniques. In fact CHBL's co-founder, design principal and CEO, Wolf D Prix, says it "enables its user to disappear".
The Jammer is constructed from conductive metal fabrics which block radio waves and act as a shield against high-tech tracking devices. Within those many folds are pockets where hand-held devices can be safely lodged.
On a slightly more primitive level, the vertically-running stripes of different sized spots are an old school technique for confusing the 'enemy'. They disguise the wearer's true shape, thus confusing CCTV cameras.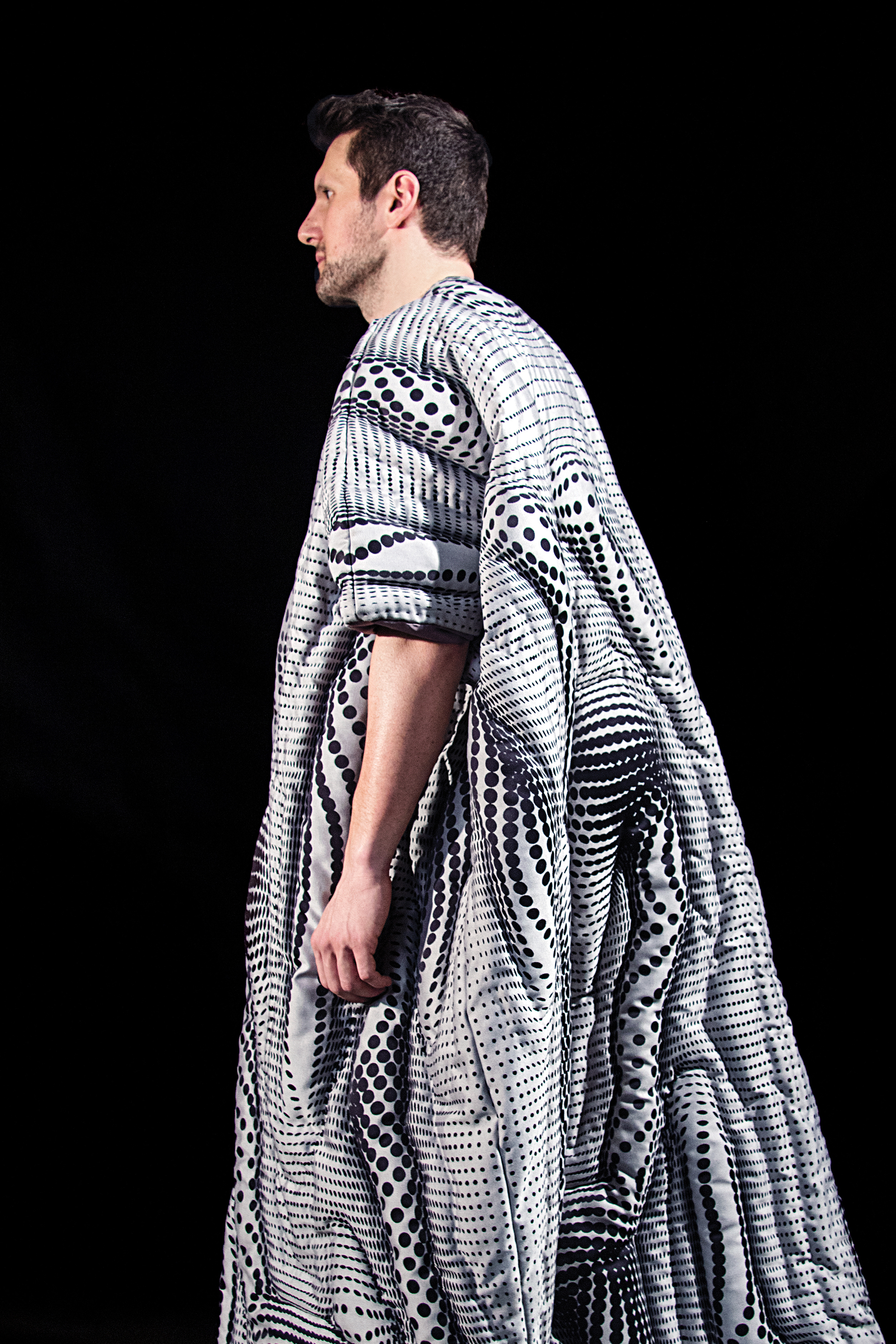 We can't help thinking that to say the coat allows the wearer to 'disappear' is to redefine the verb. Though while it might be undetectable electronically, it will surely get heads turning on any high street - not least on the internet (should you be able to log on, of course) presumbably the purpose of the commission.
You can trace the history of fashion both visible and yes, occasionally invisible, in Colin McDowell's wonderful book The Anatomy of Fashion. And if you'd like to learn more about Coop Himmelb(l)au's built work you may like to check out their practice page in our online Atlas. Their projects are also featured in the wonderful Phaidon Architecture Travel Guide App.