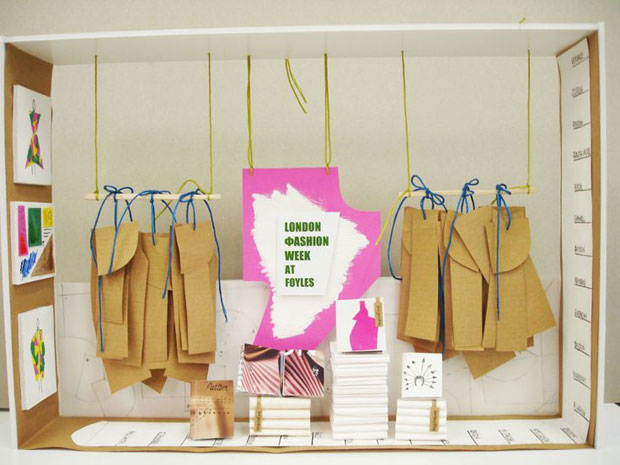 Foyles fashion window winners announced
Congratulations go to the London College of Fashion's Emma Fearn and Sarah-Ines Dridje
We've just announced the winners and runners up in the competition to design the iconic front window of Foyles Charing Cross Road before the store moves into the old Central Saint Martins building next door. The theme was 'Books in Fashion' and congratulations go to Emma Fearn and Sarah-Ines Dridje from the London College of Fashion, who won for their entry 'The Design Studio' showing the process of fashion design from drawing through to creation.
Their winning entry will grace the Foyles window during London Fashion Week shows. Jeff Clark, designer at Foyles said of the winners:
"This is a very strong and clear design. It has central focal point that tells the viewer what the window is about in an instant. The colour is very well balanced giving a cohesive appearance to the window as a whole. It is an intriguing design, not something you would normally expect to see in a bookshop and I think this will make people stop and take notice. It is also exceedingly practical and careful thought has been given to the budget and installation of the window."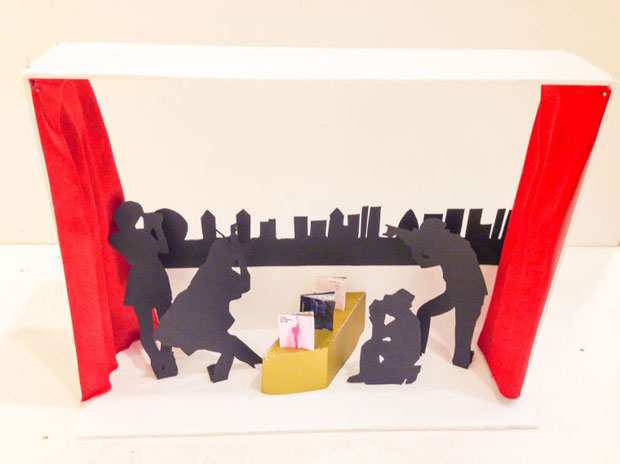 Sarah and Emma will be building their windows at Foyles on 12 February, and they will be up until 24 Feb. Runners up are Freya Reynolds-Feeney & Georgia Ginns for 'The Bookwalk' and Yvonne Godby & Mackenzie Flannagan for 'Foyles Essential Reading List.' All the entries can be seen on Phaidon's Pinterest page here.
The judges included Colin McDowell, fashion writer, founder of Fashion Fringe and author of The Anatomy of Fashion, Foyles Visual Merchandiser Jeff Clark and Phaidon editorial director Amanda Renshaw.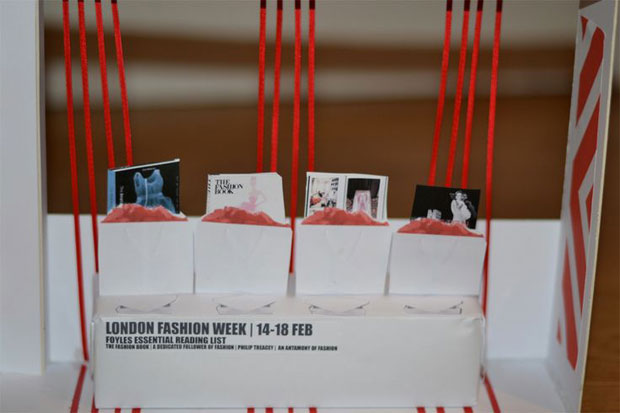 Phaidon's Marketing Manager Naomi Richmond-Swift said: "The standard of entries was exceptional, and they came from students as far away as the University of Maryland. I was really impressed with how considered the concepts were, bringing in influences from all aspects of the cultural landscape of London, and students really thought through the practical side of building these, and how they would be experienced by passers by."
Check out our library of fashion and culture titles in the online store now.