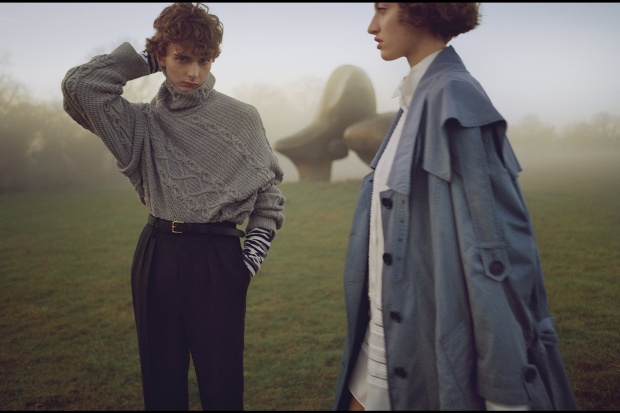 Henry Moore inspires the new Burberry collection
The brand collaborates with the Henry Moore Foundation on a new collection and a show
A couple of days ago we reported on the Warhol and Richard Prince pieces that appear in Calvin Klein's new campaign. Now, it seems Christopher Bailey has also drawn inspiration from an artistic source when creating his new Burberry collection.
The British fashion house has collaborated with the Henry Moore Foundation, producing a 2017 collection inspired by the 20th century sculptor's work, and it also plans to host a free London exhibition, showing some of the pieces that relate most closely to these clothes.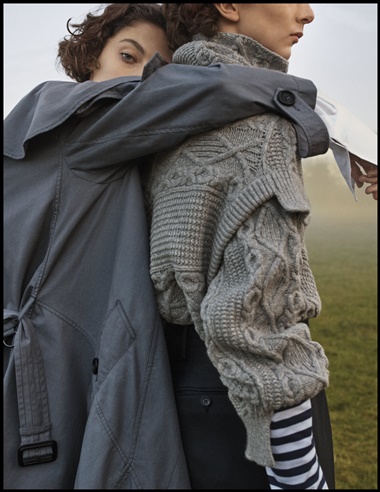 "I have been fascinated by the great British sculptor for as long as I can remember," says Christopher Bailey, Burberry's Chief Creative and Chief Executive Officer. "Looking at, and thinking about, his work set up a series of conversations as we began working on our latest collection. The result is an incredibly enriching collaboration with his Foundation which has extended well beyond our show, and into an extraordinary exhibition of his work and process at Makers House."
The new garments include high-waisted trousers, a new version of Burberry's perennial trench coat and a chunky, asymmetrical sweater. Images from the accompanying campaign were shot beside Henry Moore's 1972 sculpture Sheep Piece, in Perry Green, Hertfordshire, southern England.
The full collection will be available for purchase from 20 February; the accompanying exhibition, which will feature over 40 sculptures as well as drawings and Burberry's new collection, runs 21 to 27 February at Burberry's Makers House in Soho.
For more on the creation of modern clothing get The Anatomy of Fashion; for more on Henry Moore get The Art Book; and to learn about Henry Moore's friend, fellow sculptor and erstwhile assistant, get our Anthony Caro book.