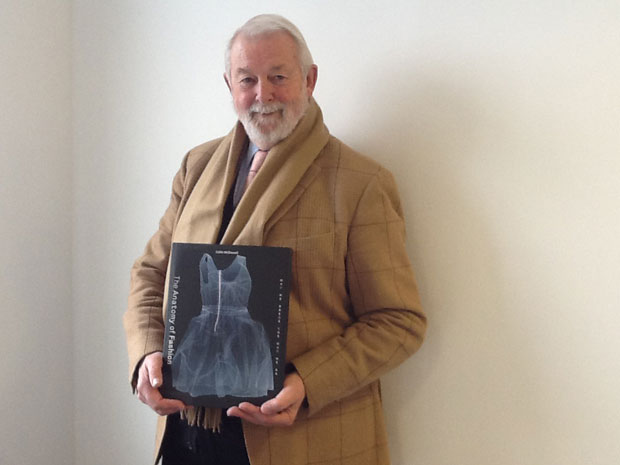 Introducing The Anatomy of Fashion
Author Colin McDowell MBE introduces an engaging book that delights in defining why we dress as we do
The Anatomy of Fashion is an entirely new exploration of how we dress, based on the obvious, but often overlooked, foundation - the human body. Author Colin McDowell has examined every inch of the body (and we mean every inch) and how it's been dressed over the years to come up with a number of fascinating historical, geographical and cultural observations that will make you think again about why we dress as we do.
By breaking fashion down into its basic elements and showing how they all fit together, The Anatomy of Fashion goes beyond the what, when and who of fashion to address a much more difficult and interesting question: Why? Why do we dress as we do and why has fashion changed and evolved over the centuries? Why does the human body require so much variation in its clothing. Here's the book's author, Colin McDowell to tell us a bit about it.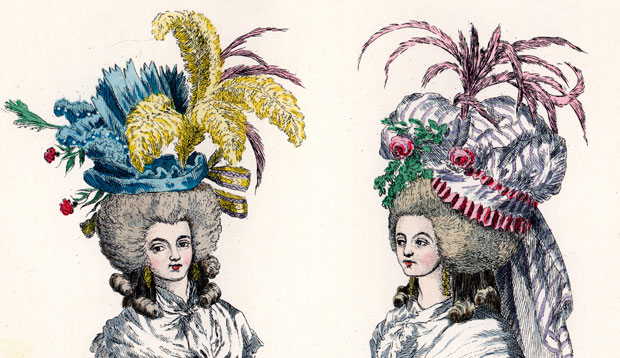 What idea did you have in mind when you set about writing the book?
Well I have for a long time thought that people ask the wrong questions about fashion. Fashion historians are very good at saying how and when fashion changes but the real question is why does it change. I am very proud of the book in its entirety but it is the concept that makes it unique - and I think uniquely useful.
First of all, this book has an absolutely incredible amount of detail in it, how do you know all this stuff?
Let's say first of all, age does bring its compensations! I've been a reader all my life and I remember an awful lot of it. I read very, very widely. I'm very much involved in the arts - not at all in the sciences. I have quite a good memory for some things and not for others but I always know what book to go to. I've got about 7,000 books and I have many, many thousands of magazines because magazines tell you what is the thing at the moment. Also my library is reasonably well organized into the various centuries - an 18th century book about the 16th century is much more valuable than a 20th century book about the 16th century – because with the 18th century book it's almost within living memory. There IS a vast amount of information but I think that with a lot of help from my editors we have managed to make it very accessible. I want it to be a sort of handbook of all you need to know about fashion and its effects on us all.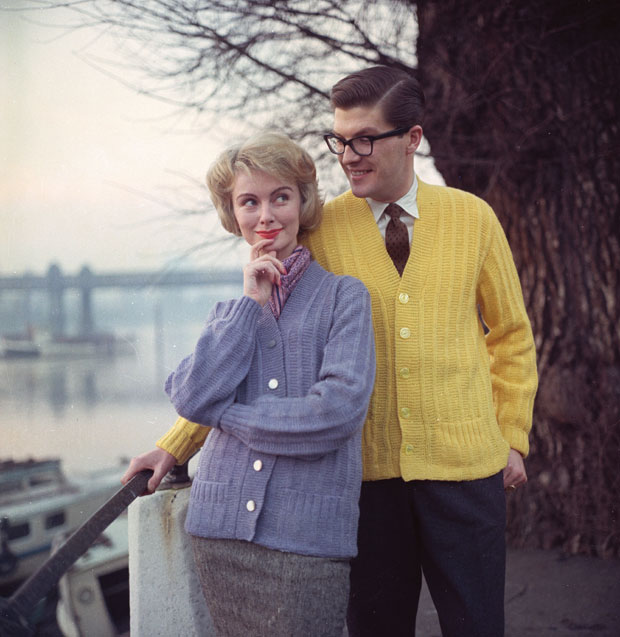 The book straddles both men and women if you pardon the expression
Yes well I also felt that it was important to show the interrelation and interaction between the sexes in dress and fashion and, of course, to examine the idea of when fashion became fashion and not dress. And if you go back to Elizabethan times, Queen Elizabeth dressed out in all her finery it wasn't at all about sex it was about power. It was proclaiming the power of Albion to all those dreadful Spaniards, and French and the rest of the continent. The same with Henry VIII – there is a very good reason why he's always standing with his legs apart, straddling the channel as if he's saying 'I am powerful and I could be as powerful in France as I am in England. And of course in the case of men, they are very primitive and everything comes down to their genitals which is why we have the codpiece in the book. The codpiece in my opinion, because it was a sensitive area (in many senses!) was never really written about but I believe it has nothing to do with sex - again it's about power.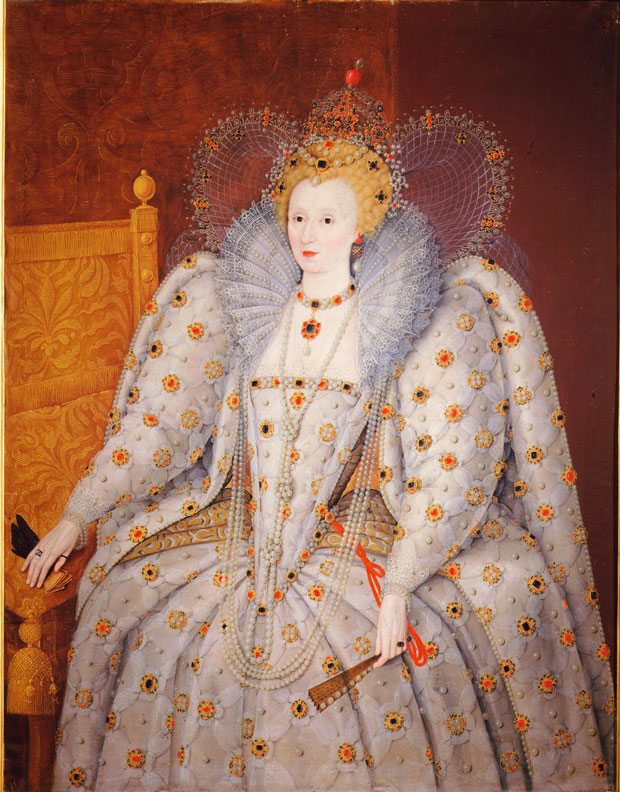 What were the key things you wanted to get across?
The first thing was to try to make fashion a legitimate study for intelligent people. It's still sometimes considered the province of foolish women. And it isn't at all, of course. Anyone who's spent four minutes talking to Anna Wintour knows that this is no foolish woman. But she dedicates her life to fashion and has done very well. Fashion people, while they're not so good on intellect - they don't come in and say I've just enjoyed the second volume of Proust or something like that - but they will have noticed something about a sunset or whatever and I love that. Although they are in many ways very tunnel vision they're incredibly aware of everything visually around. So I hope that intelligent people will buy this book whether they're interested in fashion or not. And I decided that the way to do it was to link it with the body and how the body is perceived. Bodies have been very important in art and on all different levels. So I thought well that gives us the peg so we start with talking about the body. I don't know when I came up with the idea of splitting it into the head and all the other parts of the body. But when I did I thought will I be allowed to do it right the way down to and including the genitals? And I'm very pleased to say that Phaidon didn't turn a hair at that. So we have some very specific pictures in the book, not to titillate but to illuminate. We're all interested in the body, and beautifying it with diet and exercise.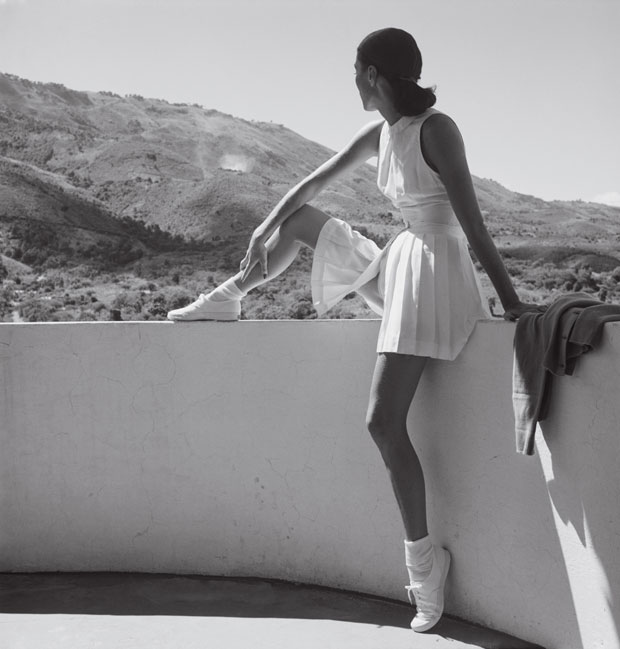 What were the elements that surprised you along the way?
Well I don't think there was anything that surprised me because I realised as I went into it that I had been thinking about this for years. So I had a pretty shrewd idea what I wanted to do with it. Obviously there were some surprises but I think mostly it was more of an interesting re-recognition of things that I'd read years ago. As I say, I've done a huge amount of reading and dipping in to old writings and thinking oh my god yes, I remember when I first said that. I did pages and pages of notes and filled up exercise book after exercise book. It's the biggest bit of research that I've ever done.
Despite the vast amounts of information on every page it positively zips along
I wanted to make it light so I kept bringing it up to date and asking young friends about a pop group that I might have vaguely heard of but didn't know enough about. I wanted it to be a journey that came from A to B but also kept dropping back to C and D and linking things. What I wanted to do was to illuminate a whole subject. Now, it has been very well illuminated by fashion historians but I have to say that most of them are very good at being historians but are bloody awful at being writers.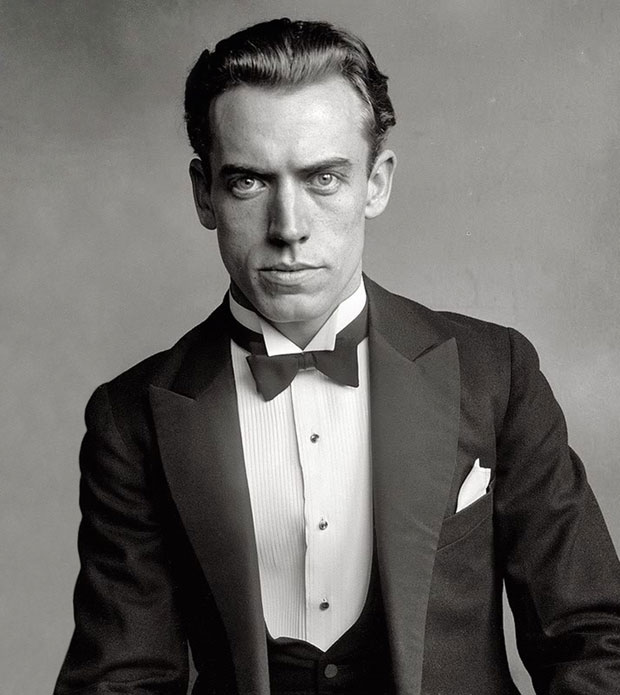 There are an incredible number of questions raised by the book just to pick one at random the idea of fashion as protection and projection is an interesting one
Exactly there is the projection more and more so. We're going through a period now where we see our world in a sense as being physical. Not necessarily that we are beautiful. I think if we move from an idea of male or female beauty to an idea of male or female sexiness and this I think is being brought about by pop stars largely. There are some pretty bloody rough looking pop stars and what has happened is that beauty is being superseded by quite crude sexuality it's not 'oh, how beautiful!' it's, 'wow look at that'.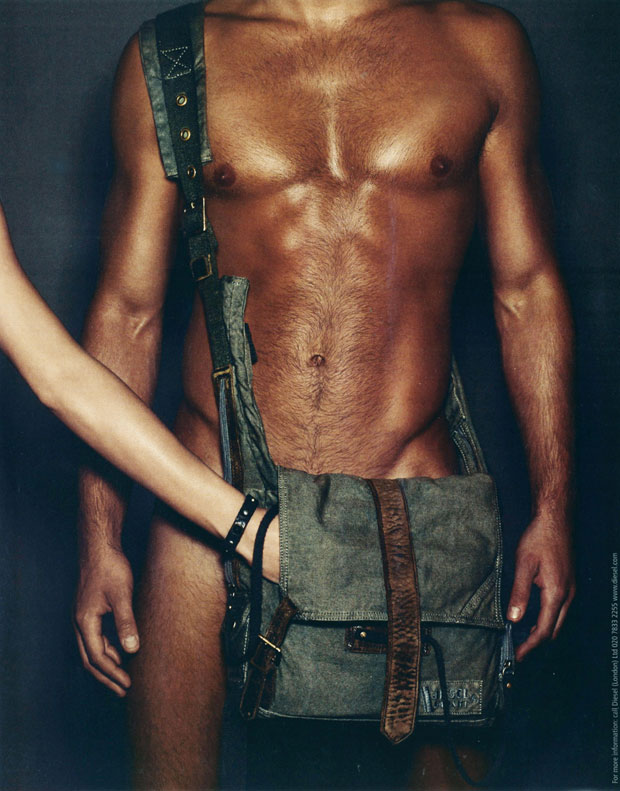 Knowing everything that you know about how the hell do you get dressed in the morning?
That's a very good question. I am very traditional because I was brought up to believe in this saying 'mutton dressed as lamb'. My mother and my aunt were always using that phrase. Fashion is very much in the head and if you feel right chances are you probably look reasonably right but I think there is a serious danger of not realizing that there is such a thing as mutton dressed as lamb whereas mutton dressed as mutton – we know this from the dinner table – is a very nice thing indeed. I do think there comes a cut off point for fashion. I find it visually distressing to see men who are following fashion when they're too old. Now this is a very dangerous thing to say because people would say well what is the cut off point? It depends whether you keep your figure, it depends on what sort of life you lead, and so on. I like people like Stephen Jones, Manolo Blahnick who have immense style but who are not dressing in any way to be teenagers. Then we have the others who dress up as a sort of celebration of being different. The classic example of this is John Galliano, who at the end of every show came out of every show, dressed as a pirate, a cowboy and by doing that every time he liberated men's ideas.
To return to the question I don't want to buy anything fashionable something which is right for now will be less right in a year's time and in four year's time it will look ridiculous. I dress very traditionally but I live a town and country life and the major part of my life is country so it's tweeds and cords and things like this. It's a style I learned when I went to university and it keeps coming back in one form or another. I just feel at ease in it.