Vivienne Westwood revamps Virgin Atlantic uniforms
Old punk days mates Sir Richard Branson and Dame Vivienne Westwood team up for a new collaboration
As well-travelled and generally well-dressed folks thanks to our wonderful range of Wallpaper City Guides and our fabulous books Pattern, and the forthcoming The Fashion Book and The Anatomy of Fashion you can understand our interest in the news that Vivienne Westwood has designed the new uniforms for the Virgin Atlantic flight staff.
They'll debut in July and will roll out to Virgin's 7,500 members of staff throughout 2014. Like Helen Jongerius's recent revamp of KLM's business class (see story left) sustainability and recycling formed a significant part of the Virgin Atlantic design brief and the outfits make use of recycled materials including canvas, leather off-cuts and polyester yarn produced from plastic bottles. (Anyone else thinking static shock syndrome as staff hand over the inflight drinkies?).
The male cabin crew outfit consists of a very on trend three piece tailored suit in burgundy wool while the women's uniform is in Virgin's trademark red and features a skirt cut to an hour glass silhouette.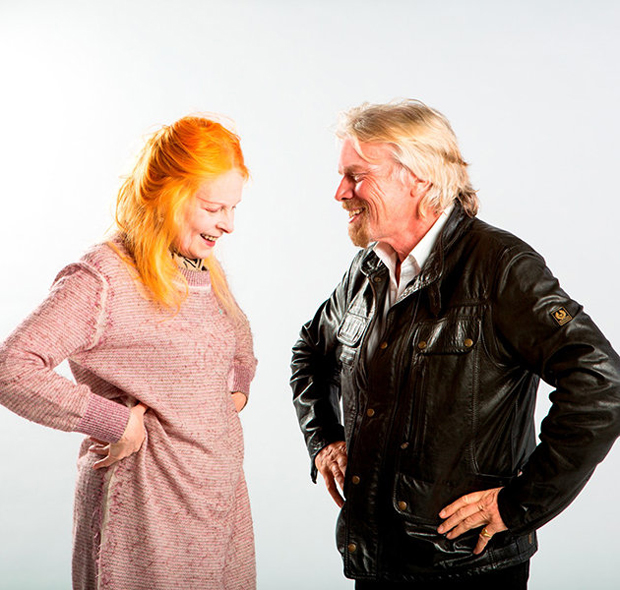 Westwood famously ran the shop SEX with then partner Malcolm McLaren where the fledgling Sex Pistols bought their clothes. Richard Branson later signed the band and co-arranged the infamous boat trip down the Thames (a parody of the queen's waterside procession) during the queen's jubilee year 1977 which ended with police boarding the boat despite Branson's protestations that he'd rented it 'til midnight! You can find out more about Westwood and other inspiring designers via Phaidon's own extensive fashion collection in the store.