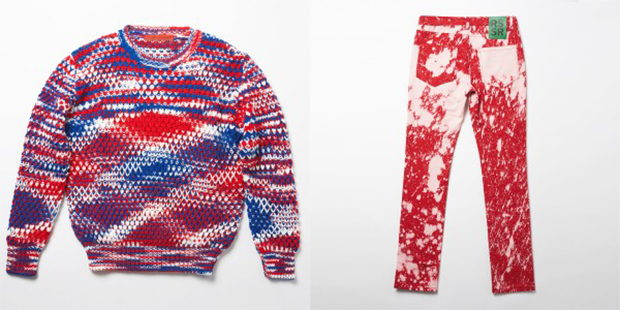 Choices are limited in Sterling Ruby's clothing shop
The artist's joint venture with Belgian designer Raf Simons offers just a couple of garments for a week at a time
No one would suggest that Sterling Ruby is a narrow-minded artist. Working in textiles, steel, plastic, ceramics and canvas, Ruby has produced abstract paintings, stoves, monumental-looking polyurethane sculptures and, squalid ash-tray like pottery works. Last January he unveiled his debut clothing collection, which the artist created with the Belgian designer and creative director of Christian Dior, Raf Simons.
The collection, Raf Simons/Sterling Ruby, reflects both Ruby and Raf's youthful appreciation of punk rock's DIY ethics, as more recent motifs, such as the artist's widespread use of bleach-splashed fabrics.
Within the past few days, Ruby and Simons have begun to offer their new label online. However, their site, Inthenameof.be won't exactly worry Mrporter.com. The site will offer just a couple of garments for a week at a time. After seven days that week's clothes will come off sale, and a new selection will be offered instead. The online shop will close completely on the first of September, and whatever remains unsold will be shipped at a new bricks-and-mortar retail space in Antwerp, Belgium, which will be open from 4 September until 13 October.
However, even this shop won't be your conventional boutique. Open only at weekends, the store, at 16 Lange Gasthuisstraat in the city's centre, will be overseen by local photographer Willy Vanderperre and Simons' commercial director Charlotte Arts, will host DJs and live events and will aim to "ignite the spark of the city."
It's a fairly oblique strategy when it comes to selling pairs of €490 jeans. Yet both Simons and Ruby are old enough to remember a time when all consumer goods weren't two or three clicks away, and in this latest offering, perhaps they're trying to instruct today's youth in the pleasures and value of delayed gratification.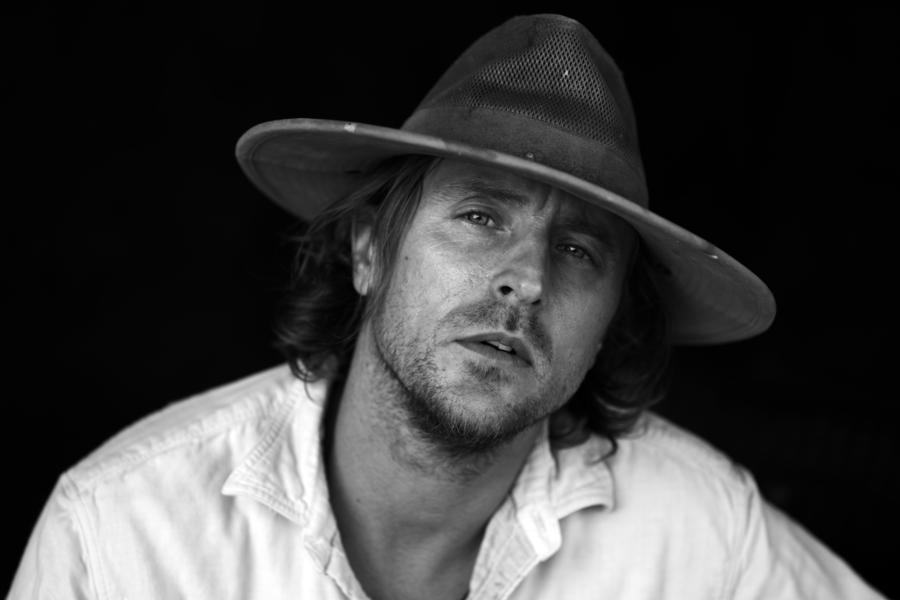 For more, go here. For more of Sterling Ruby's work, take a look at Painting Abstraction; for greater insight into how Ruby and Simons' work fit into the greater business of creative clothing, consider our book The Anatomy of Fashion, and for a good grounding in today's designers, buy a copy of The Fashion Book.