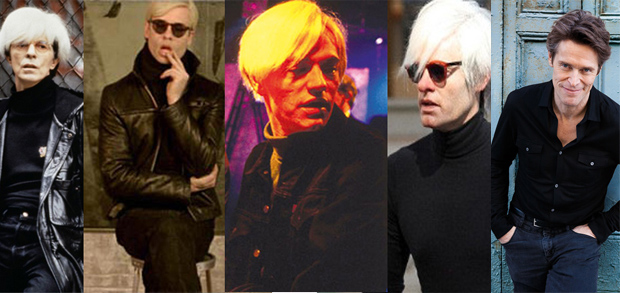 Willem Dafoe to play Warhol in new YSL film
The Hollywood star is cast opposite Gaspard Ullieln as Yves Saint Laurent in new French production
Willem Dafoe is no stranger to taking on some rather big name roles on screen. He played Jesus in The Last Temptation of Christ (1988) and the poet TS Elliot in Tom & Viv (1994). Yet a forthcoming turn comes with some added cinematic complications.
The French film site, allocine.fr, reports that Dafoe has been cast to play Andy Warhol in the forthcoming Yves Saint Laurent biopic, 'Saint Laurent'. The film, directed by Bertrand Bonello, covers the period 1965 - 76, and stars French actor and model Gaspard Ulliel in the title role.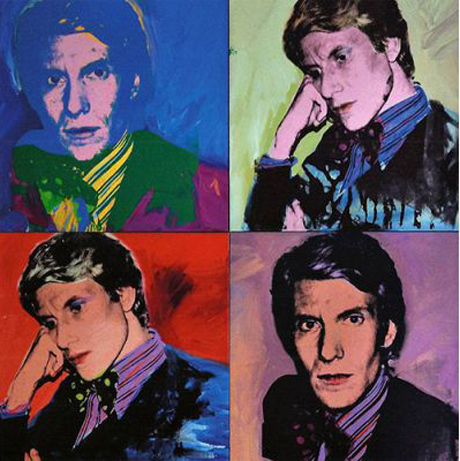 Of course, Dafoe isn't the only star to have taken on the great pop artist. Over the past few decades, plenty of films have featured Andy, with mixed success. Crispin Glover played a catty, duplicitous Warhol in The Doors (1991); Jared Harris portrayed Warhol the controlling, lowlife socialite in I Shot Andy Warhol (1996); David Bowie donned the white wig in Basquiat (1996); Guy Pearce put in an admirable performance as Andy in Factory Girl (2006); while comedian Bill Hader played him as one of the film's titular undercover agents in last year's Men in Black 3.
We hope Dafoe resists the urge to reduce the artist to a mere nostalgic cipher, and captures some of the artist's oft overlooked humanity as well as his artistic foresight. Filming has begun, and allcine.fr reports May 2014 as a putative release date. Perhaps a Cannes screening beckons. Find out more here. For greater insight into Warhol's life and work, take a look at our Warhol books, which range from this compact introduction to this multivolume Catalogue Raisonné. For more on M. Saint Laurent, consider our forthcoming, groundbreaking overview of the industry, The Anatomy of Fashion. For more on French cinema, browse through our film titles, which include two Cannes books and our Cahier du Cinema Masters of Cinema series.