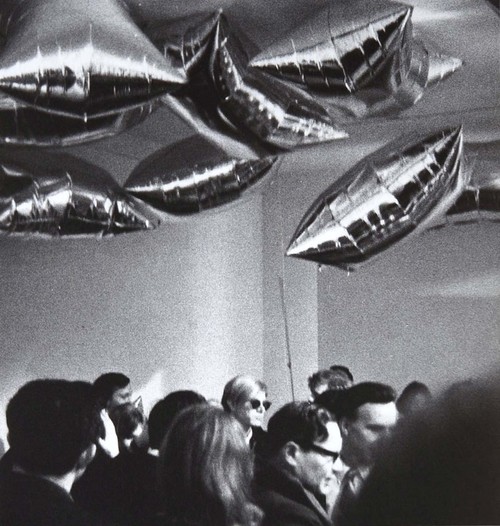 Dancing on Warhol's Silver Clouds
A new NYC production of Merce Cunningham's 1968 work RainForest brings back Warhol's Mylar balloons
When it comes to period drama, nothing says New York in the '60s like Andy Warhol. So it's reassuring to discover that when the Stephen Petronio dance company chose to stage Merce Cunningham's 1968 avant-garde piece RainForest at the Joyce Theatre they remained faithful to the original set dressing.
This 15-20 minute dance work, inspired by the temperate rainforests of the Pacific Northwest, premiered in Buffalo, New York in March 1968, before moving on to the Brooklyn Academy of Music in May of that year, and featured on stage Warhol's famous Silver Clouds made from Mylar balloons.
Warhol had been drawn to Mylar a few years earlier, inspired in part by NASA's use of this strong, silvery material. The artist worked with Billy Klüver, an engineer at Bell Laboratories in New Jersey, to produce his 1966 show Silver Clouds at New York's' Leo Castelli gallery.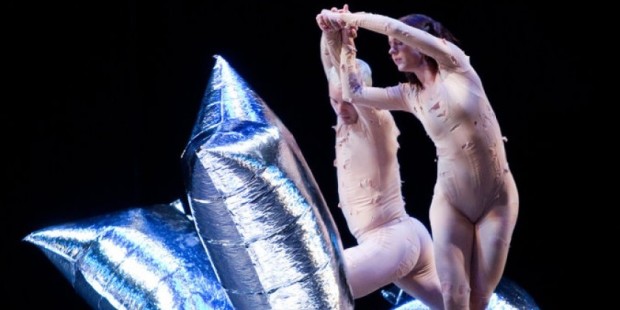 It was there, Cunningham recalled in this 2005 interview, that the choreographer came across Warhol's ravioli-shaped balloons. "I was with Jasper Johns at an exhibition and Andy's pillows were just piled in a corner," he said. "I immediately thought they would be marvellous on stage because they moved, and they were light, and they took light. So I asked Andy and he said, 'Oh sure.'"
In an equally blithe manner, Warhol also suggested the dancers perform naked among his balloons. Cunningham compromised, choosing instead flesh-coloured leotards and tights, which the fellow artist and occasional collaborator Jasper Johns ripped and tore using a razor blade.
Yet, when it came to the dancer's interaction with the balloons, Merce was more assertive – even if the balloons took some getting used to. "Some of the pillows were filled with air - they stayed on the floor - but some were filled with helium and they floated," Cunningham went on. "The dancers had to understand the technique of working with them: you had to push, not kick, to get them to float. When we first did RainForest they had only had one rehearsal with the pillows, and a lot went out into the audience."

For more on this month's performances in New York go here; for a richer understanding of Warhol's life and work, balloons and all, consider our wide range of Warhol books, here and for Warhol artworks check out his area on Artspace.