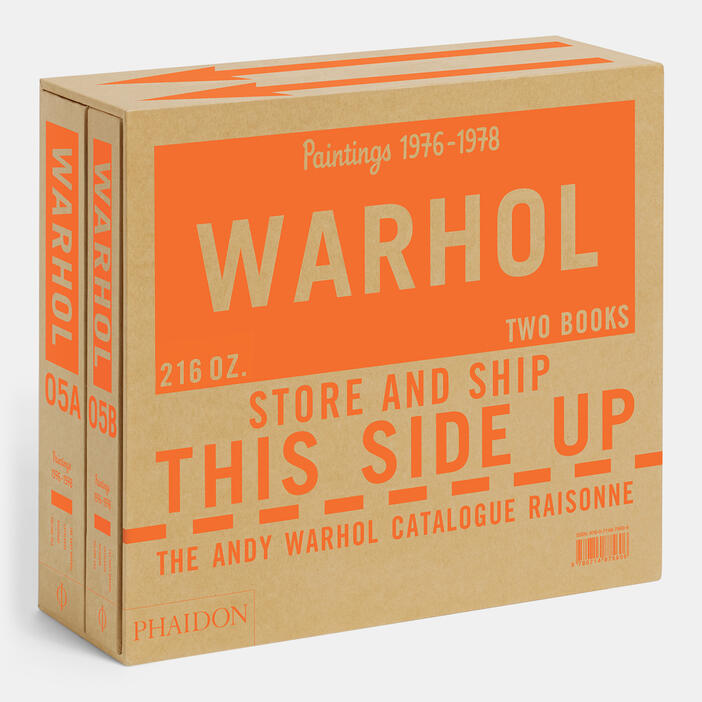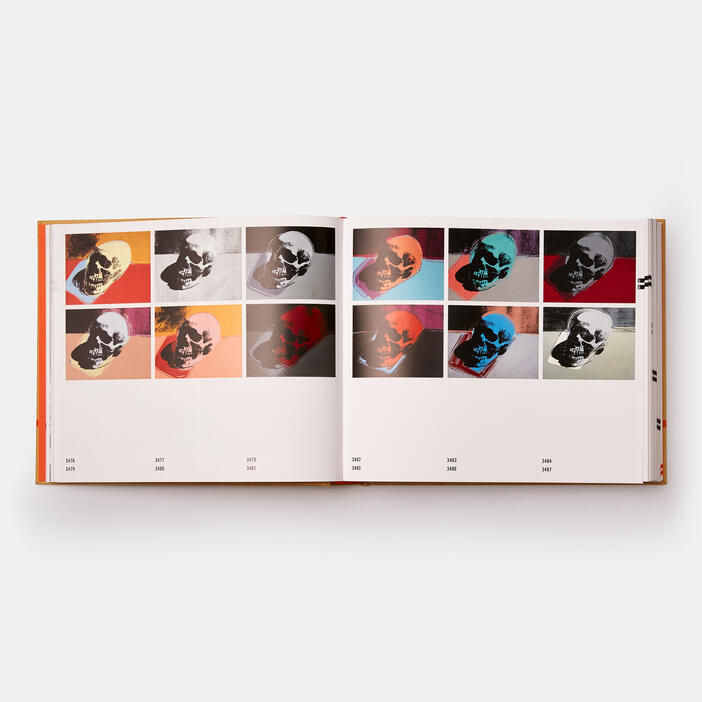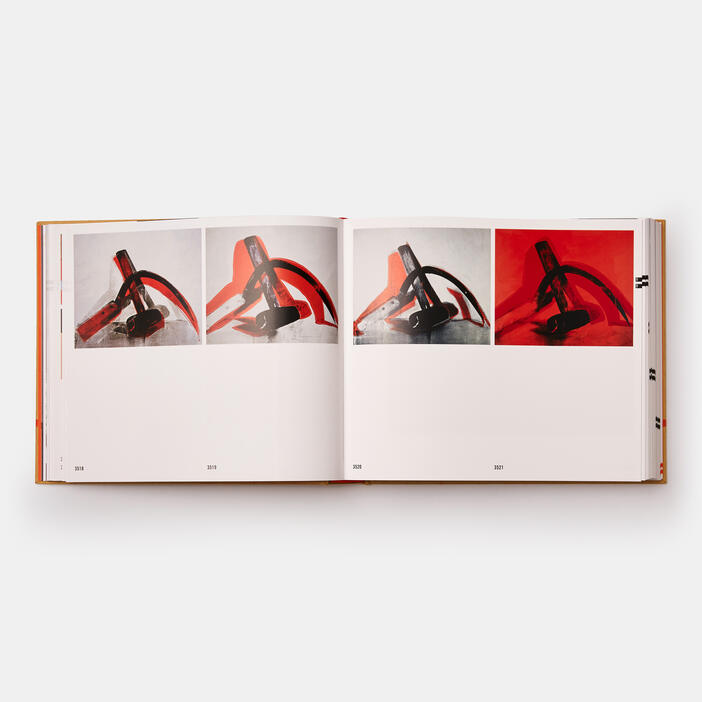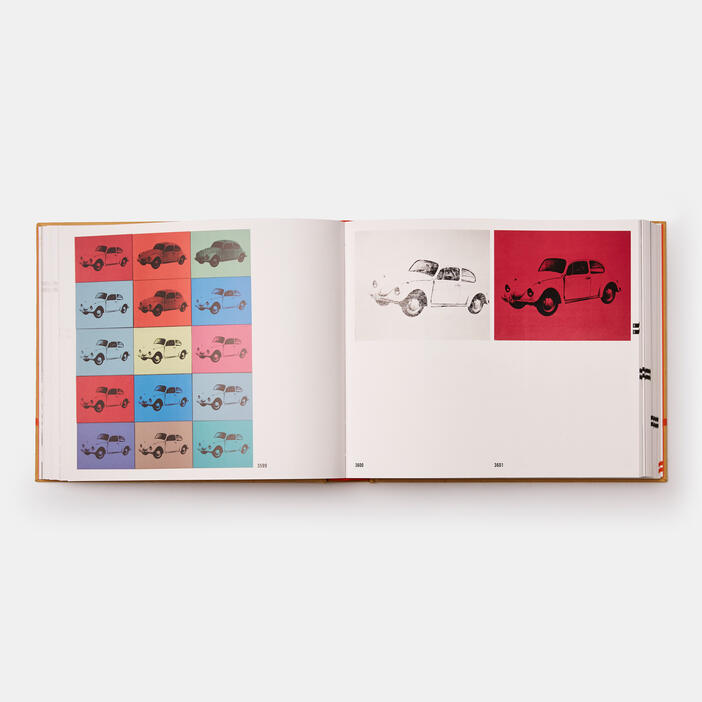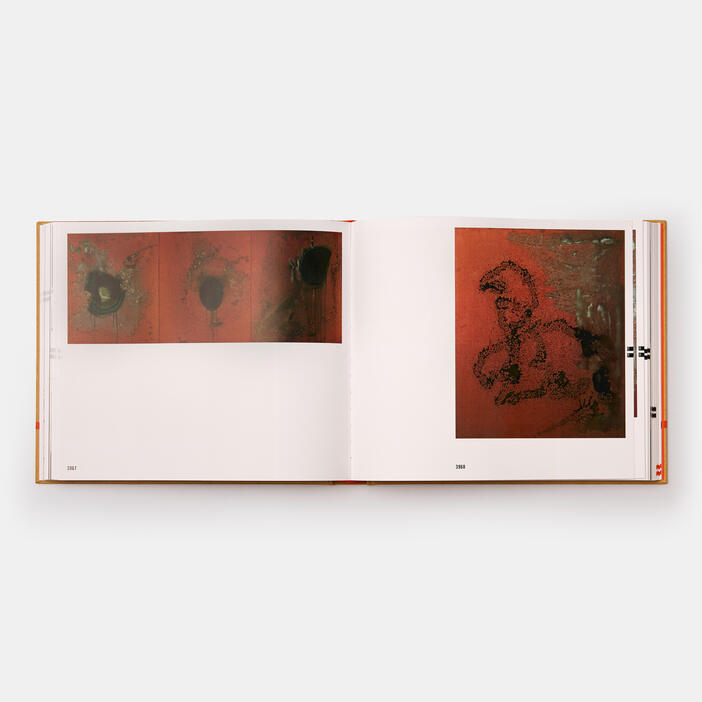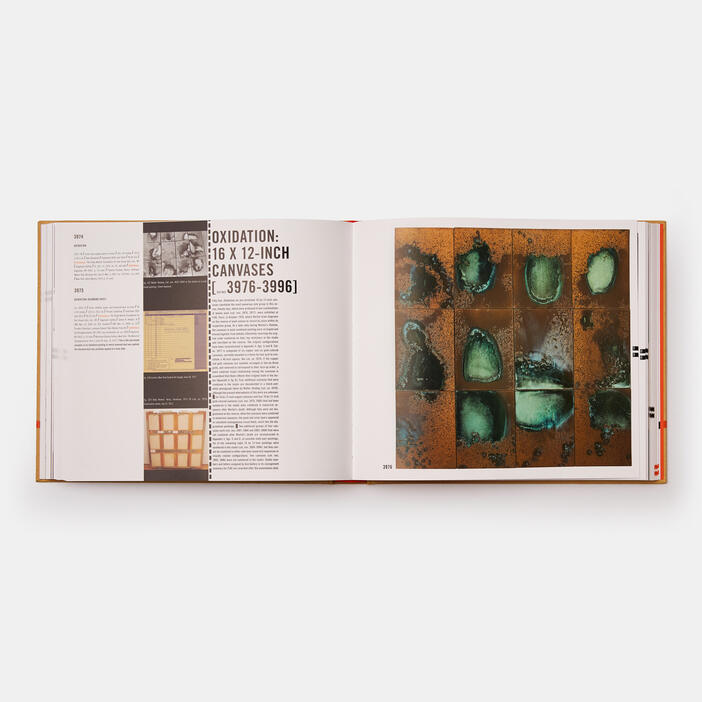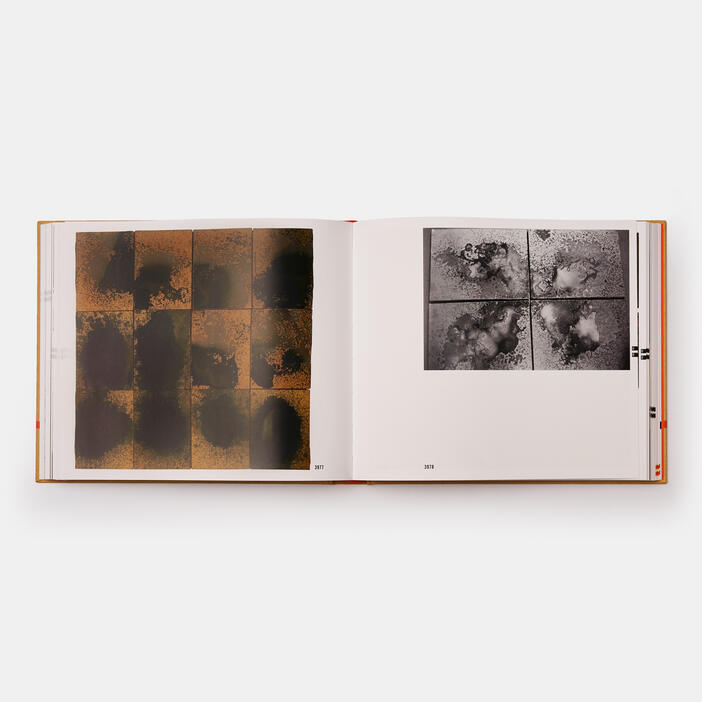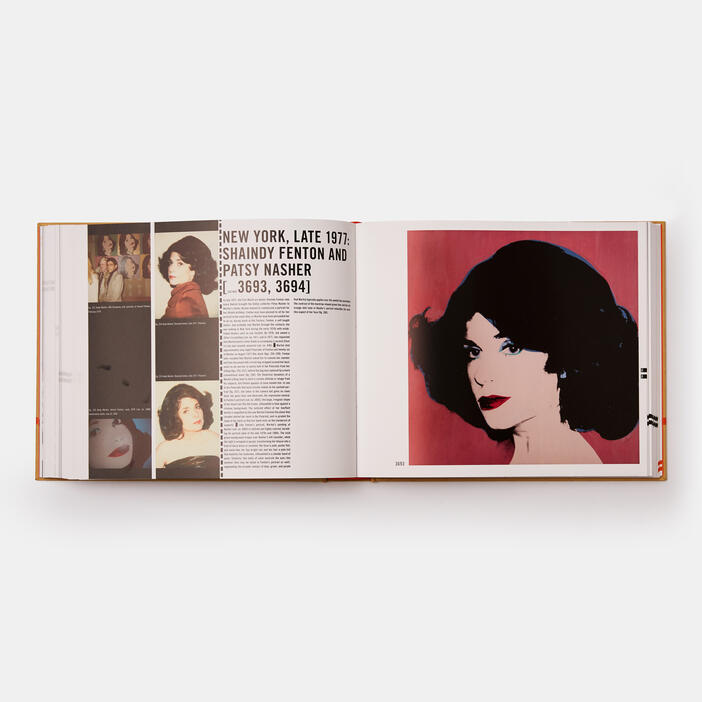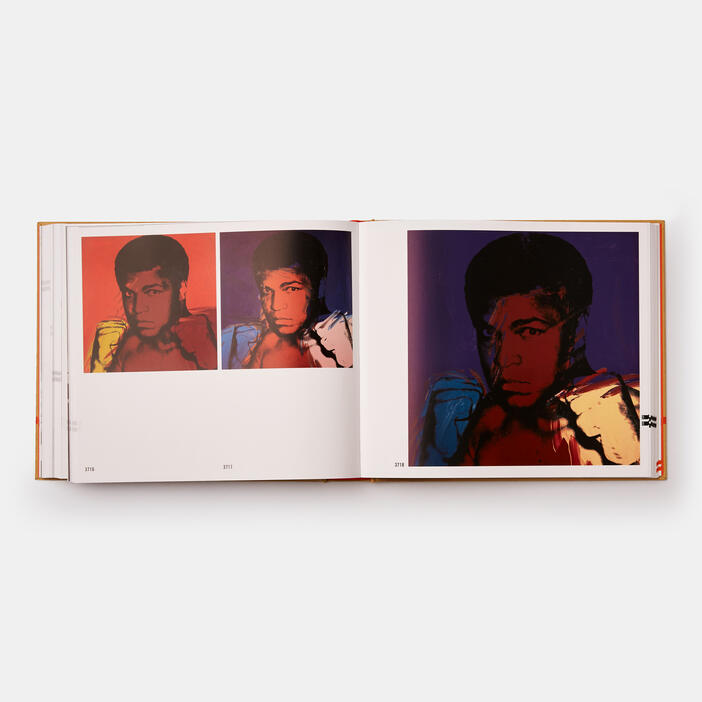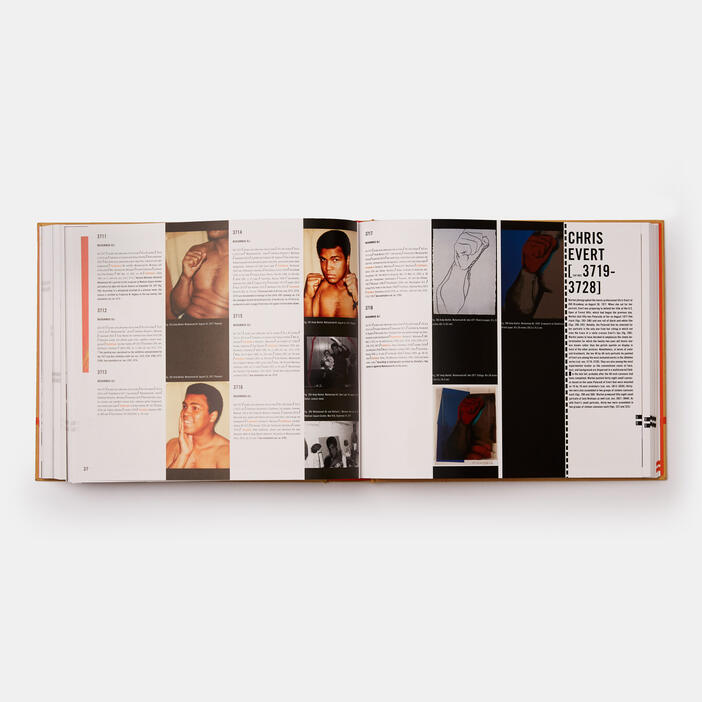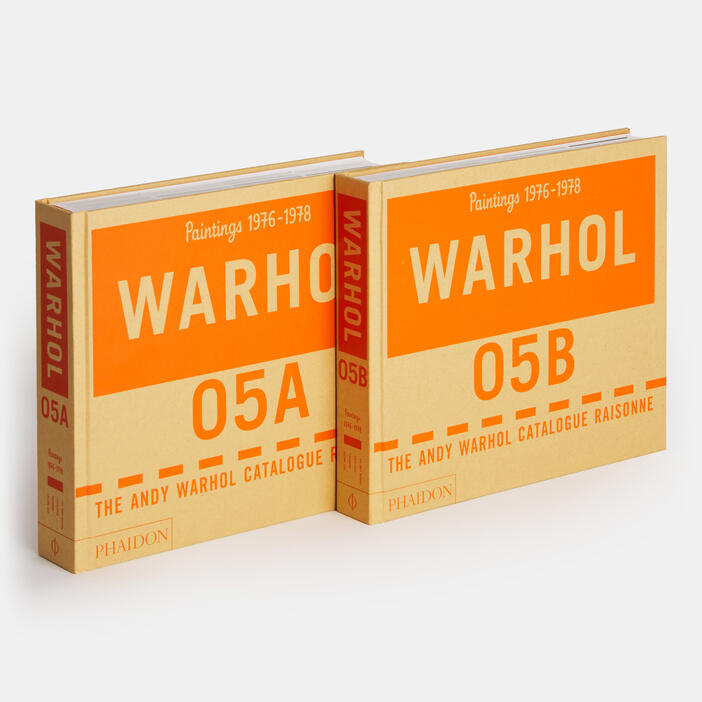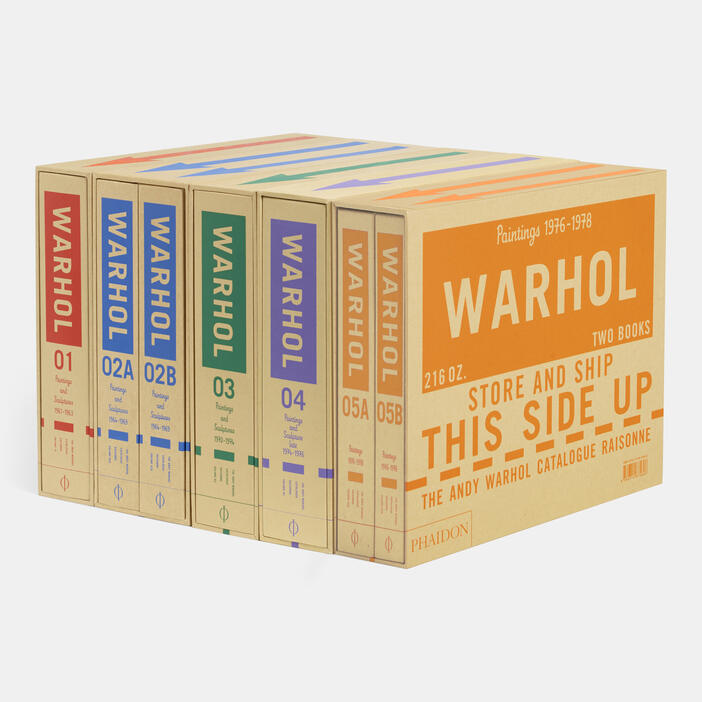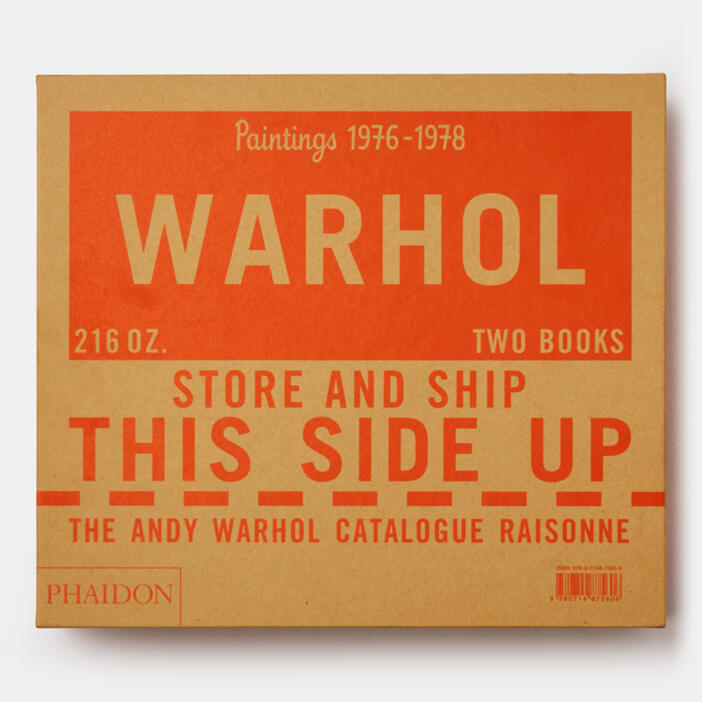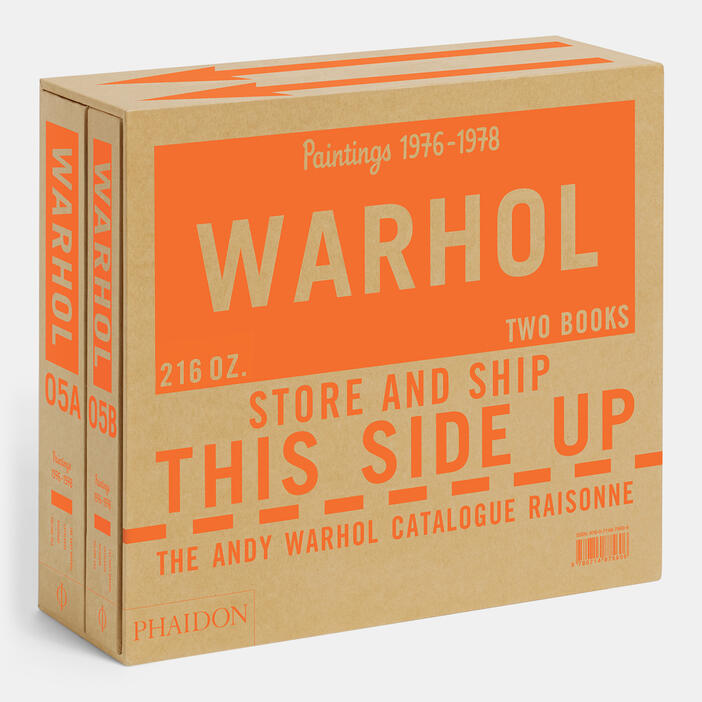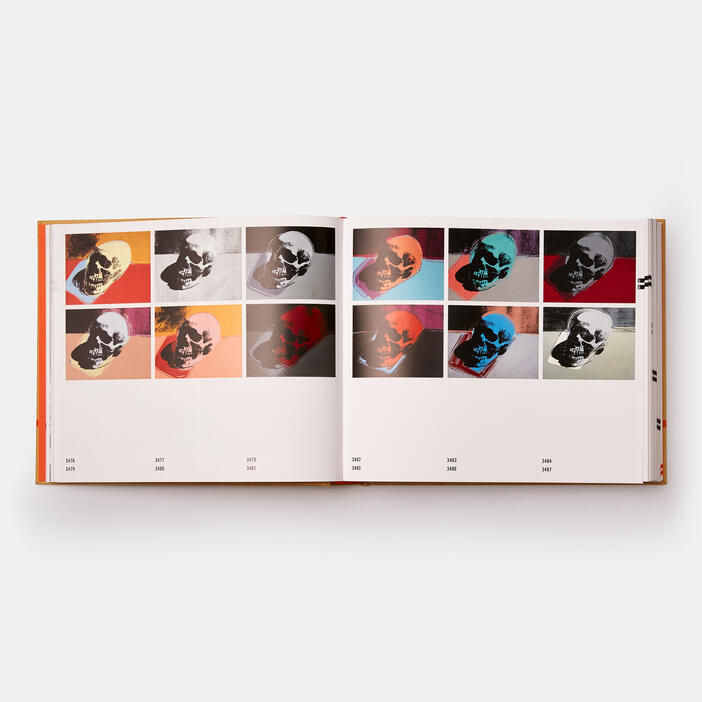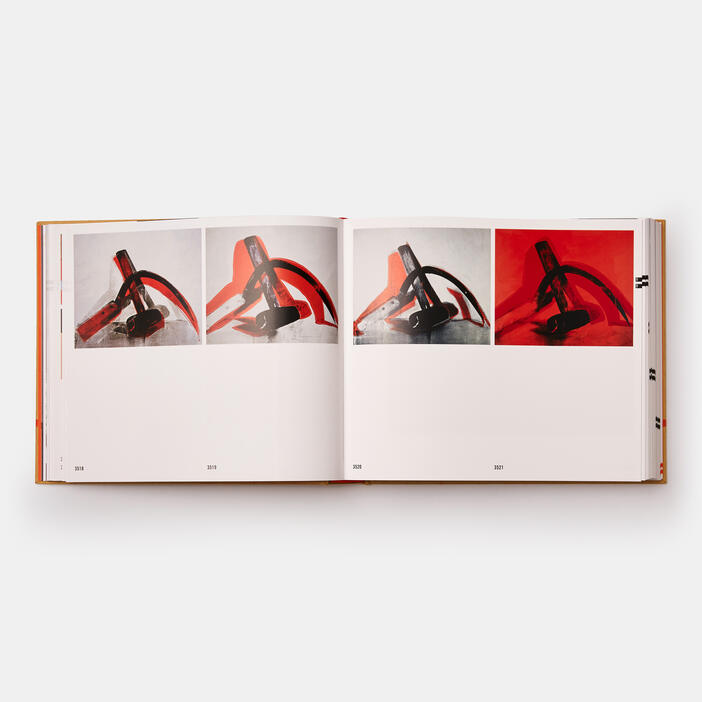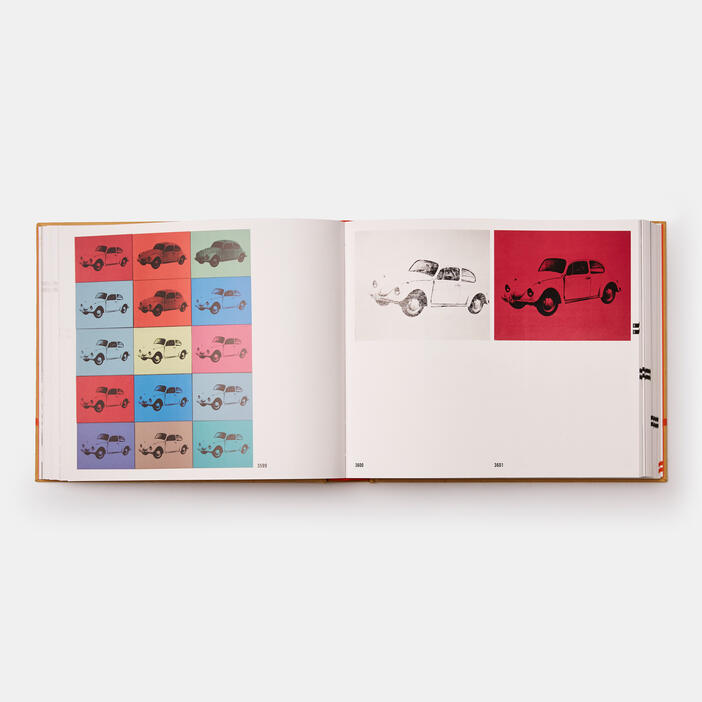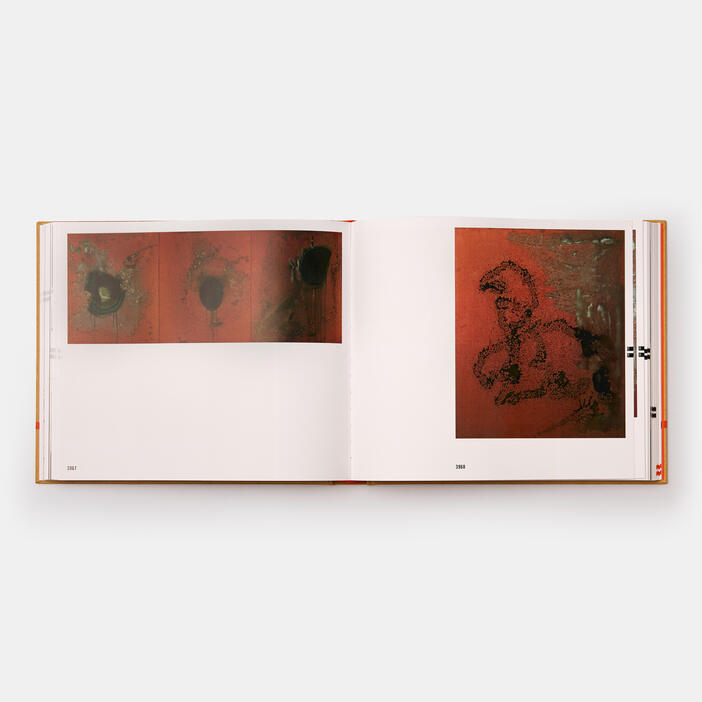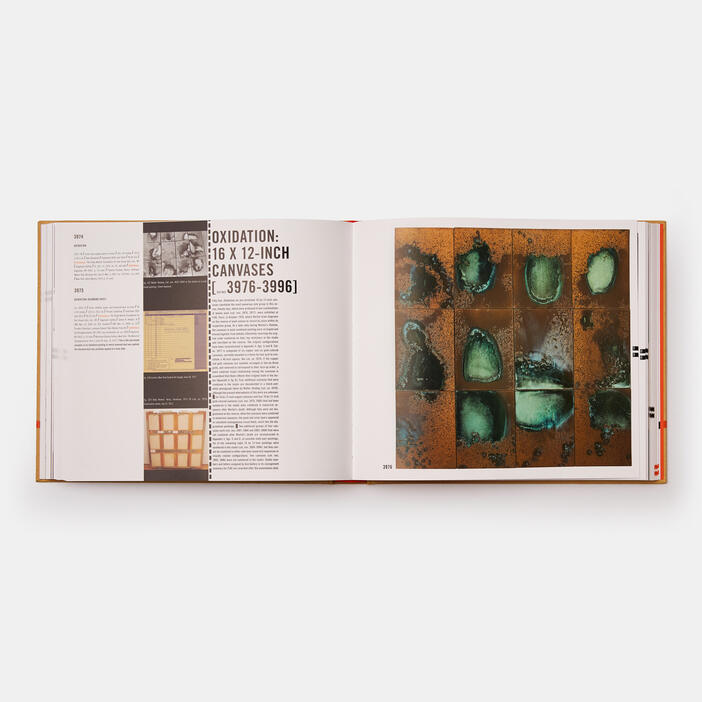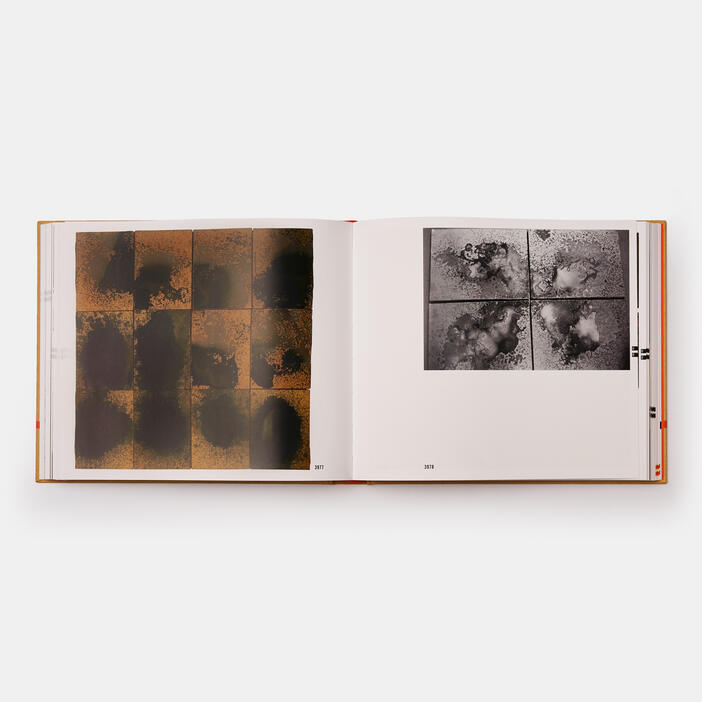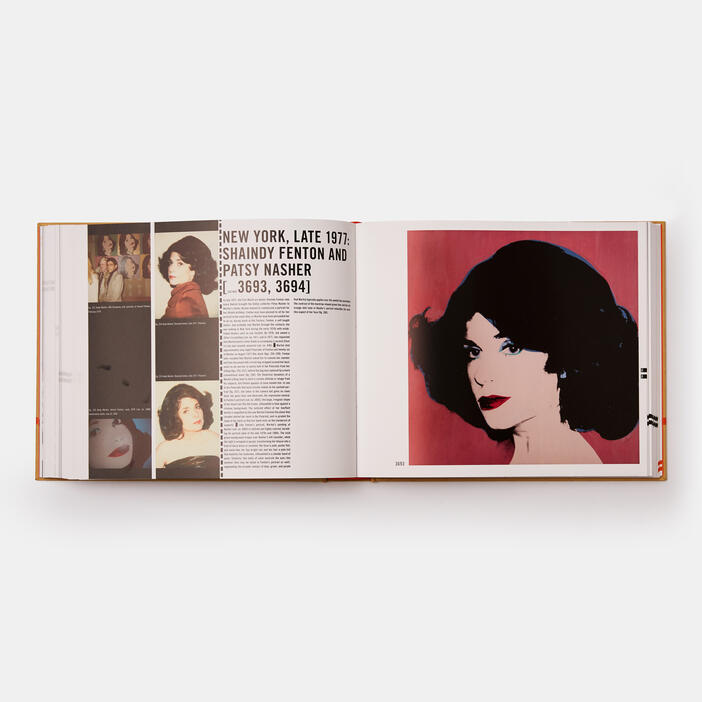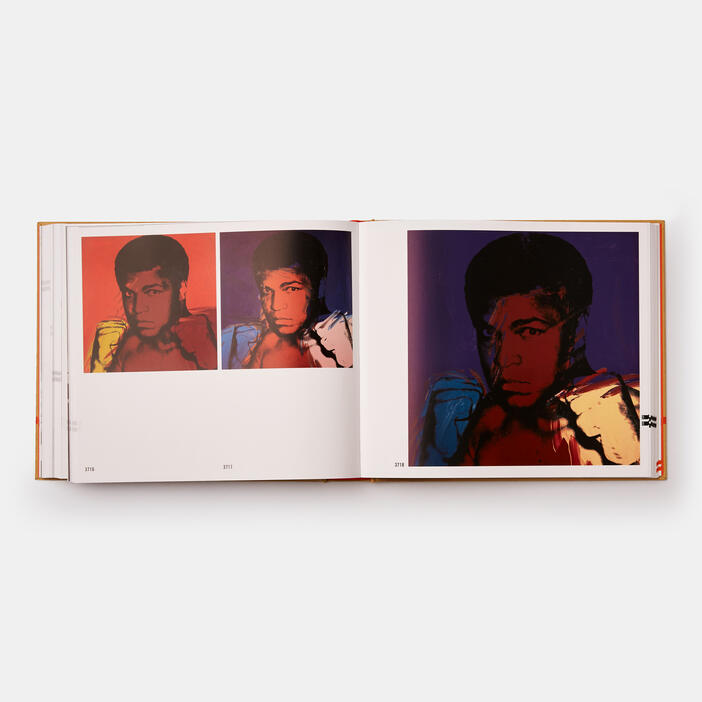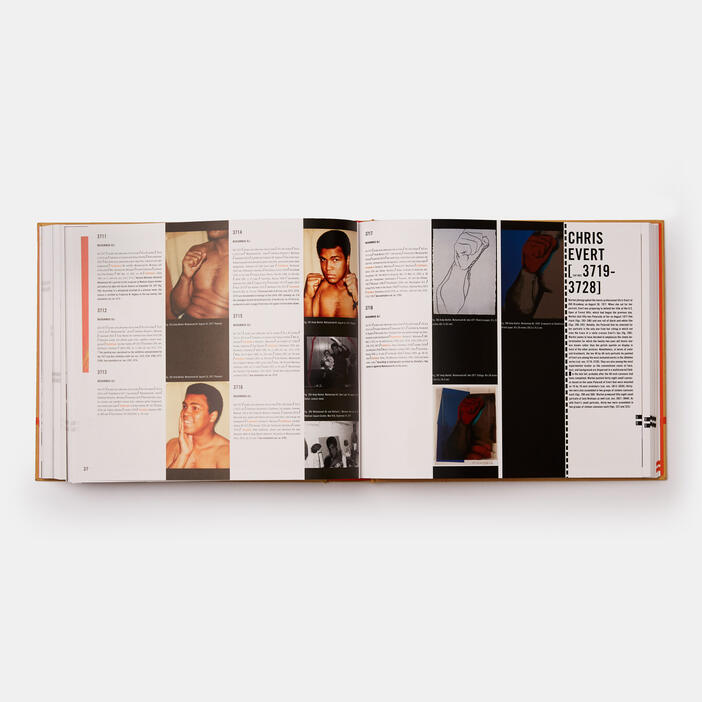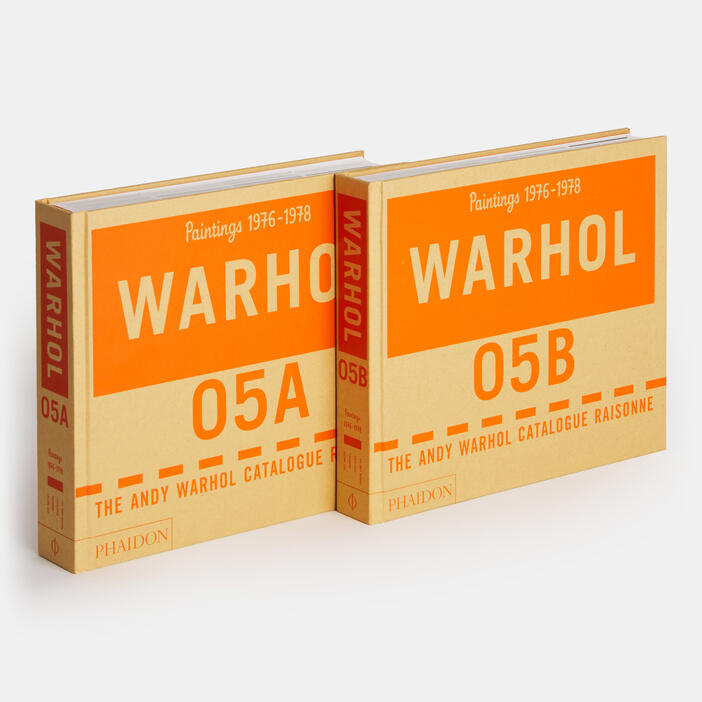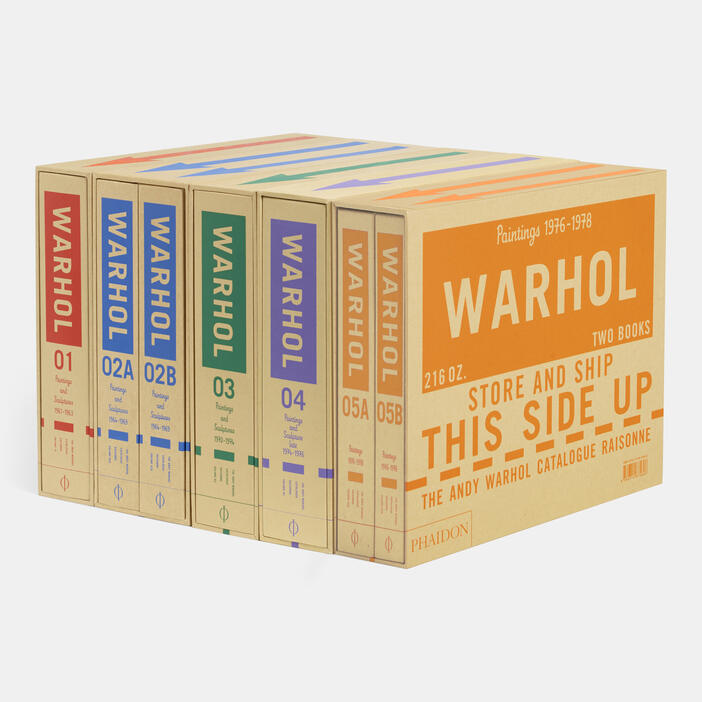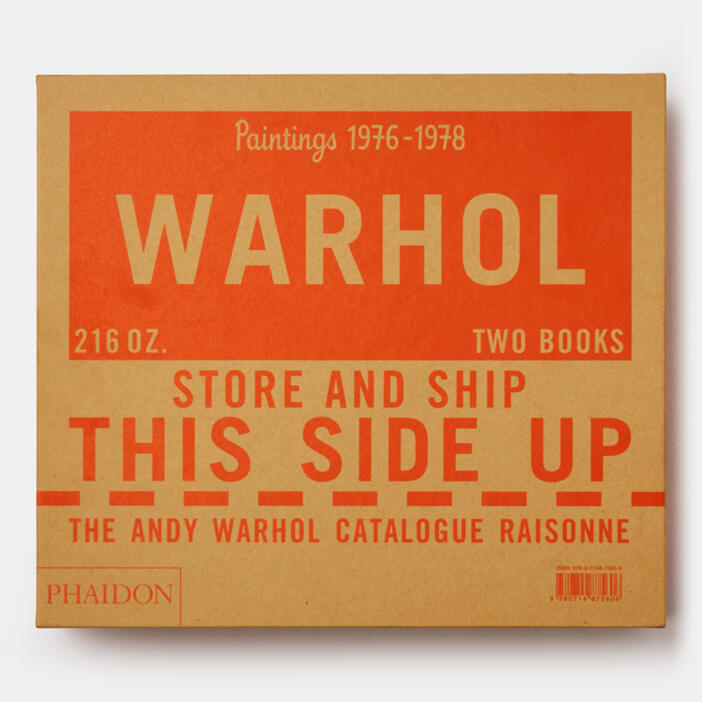 The Andy Warhol Catalogue Raisonné: Paintings 1976-1978 (Volume 5)
Price AUD$1000.00 | volume 5 Price CAD$975.00 | volume 5 Price £500.00 | volume 5 Price USD$750.00 | volume 5 Price T750.00 | volume 5
The highly anticipated fifth volume of The Andy Warhol Catalogue Raisonné, covering his paintings from 1976 to 1978
This two-book addition to The Andy Warhol Catalogue Raisonné persuasively demonstrates the subversive core of Warhol's art. Intent on radical departure from his portraiture in the early seventies, Warhol's production gradually became anything but 'just faces'. From portraits of athletes and self-portraits to his Skull and Hammer and Sickle series, the Torso and Sex Parts paintings, and his abstract Piss, Oxidation, and Cum canvases, volume 5 showcases Warhol's work as powerful, and provocative as ever.
Specifications:
Format: Hardback
Size: 250 × 290 mm (9 7/8 × 11 3/8 in)
Pages: 822 pp
Illustrations: 1497 illustrations
ISBN: 9780714875606
Neil Printz co-edited volumes 1 and 2 of The Andy Warhol Catalogue Raisonné and is the editor of volumes 3 and 4. He was formerly editor of the Isamu Noguchi Catalogue Raisonné and research curator for twentieth-century art at The Menil Collection, Houston.
Sally King-Nero, executive editor of Volumes 2, 3, and 4 of The Andy Warhol Catalogue Raisonné, is curator of drawings and photographs at the Andy Warhol Foundation for the Visual Arts in New York.
"With an uncanny prescience in anticipating our fascination with brands, celebrity, even selfies, Warhol was the painter of modern life."—Guardian
"Warhol currently enjoys an enviable combination of popular appeal, market success, and critical recognition. His work is widely agreed to hold an important - and, if anything, growing - place in histories of post-1945 artistic production."—Independent
"Whatever American pop art was, Warhol embodied it more than any other figure; no one was more central than Andy, in his choice of subjects, in his manner of making the work, and in his take on consumer culture. He left the modernist traditions behind and opened the door to the postmodern generation."—Walter Hopps, The New Yorker
"The Andy Warhol Catalogue Raisonné, nothing short of a Sisyphean task to compile, is one of the outstanding examples of its genre. Originally inspired by the Swiss dealer Thomas Ammann, it has been primarily assembled by Neil Printz and Sally King-Nero - who deserve kudos along with its publisher Phaidon... As an art authenticator, I frequently consult its pages. I continually marvel at its extensive details and high-quality reproductions. The catalogue has extended my knowledge of Warhol's work. It's always reassuring when its facts corroborate my own research - or force me to reconsider my position. I cannot imagine how difficult my job would be if the Andy Warhol Catalogue Raisonné didn't exist."—Richard Polsky, Artlyst.com
"This is THE most accurate and comprehensive catalog of approximately 15,000 works produced by Warhol."—Departures Online
"The Andy Warhol Catalogue Raisonné, volume 5, Paintings 1976-1978, is a two-book publication that demonstrates the subversive core of Warhol's art. While the work of these years includes self-portraits and portraits of athletes, Warhol was intent on radically departing from his portraiture of the early 1970s."—Gagosian Quarterly
"The definitive resource on Andy Warhol."—Hypebeast online