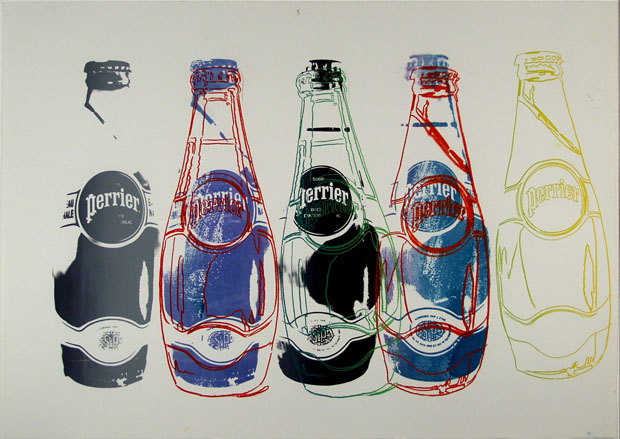 Andy Warhol's Perrier designs out next week
The spring water firm digs out its early eighties Warhol commissions to celebrate 150th anniversary
In 1964, a couple of years after Andy Warhol exhibited his Campbell's soup cans, the food firm's marketing manager sent the artist two cases of soup, and offered him $2,000 for a specially commissioned can, as a retirement gift for its outgoing board chairman, Oliver G. Willits.
Warhol, who worked as a commercial illustrator before he was a fine artist, never baulked at the offer of advertising work, not least because the contemporary art market did not generate the kind of income many successful artists enjoy today. Over the following decades, Absolut Vodka, Mercedes Benz and BMW and Perrier all commissioned Warhol to immortalise their brands.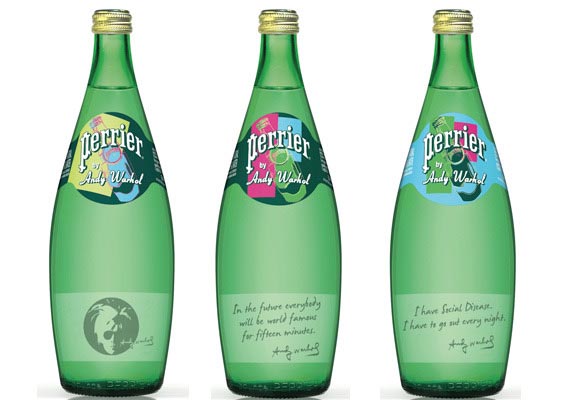 While Absolut and BMW have traded on these tie-ins for years, Perrier has only just chosen to rework the 40 or so screen prints Warhol created for it. These multicoloured interpretations of the distinctive club-shaped bottles, which won Grand Prix de l'Affiche Français, or the Great French Poster Prize of 1983, have been turned into a new series of bottle labels and posters for the French brand, in partnership with The Warhol Foundation.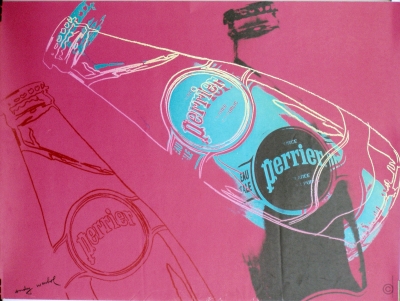 They come with additional design details, such as signatures and quotes from the artist They're issued on June 24, to mark Perrier's 150th anniversary. You can find out more about the project here.
To learn how and where Warhol's commercial work sits with the rest of his canon, please take a look at our enlightening books on the artist, including our rather beautiful multivolume catalogue raisonné.