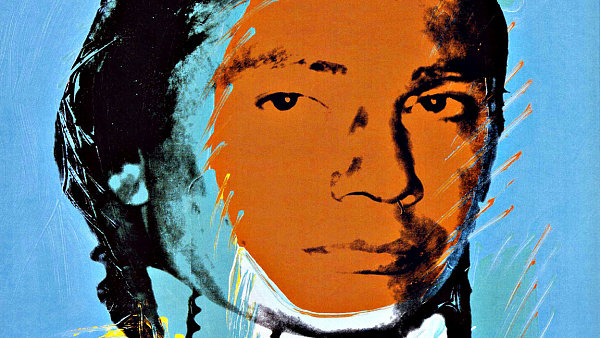 Russell Means, star of Andy Warhol silk screen, dies
Leader of the American Indian Movement, politician and actor dies of cancer on his US Pine Ridge Reservation
Russell Means, the American Indian of the Oglala Sioux who was immortalised in an Andy Warhol silk screen, has died at the age of 72. Means, who combatted injustices against Native Americans became one of the most celebrated Indians since Sitting Bull and went on to appear in Hollywood films such as The Last of the Mohicans and eventually ran for the governorship of New Mexico.
He gained wide visibility in 1973 when he led a group of Native Americans in a symbolic takeover of Wounded Knee. The siege lasted 71 days. In 1976 Warhol created his American Indian Series, 18 images of Means, presenting him as a giant celebrity whose noble features have been softened and glamorised. In Warhol's portraits, Means' status as celebrity hero takes precedence over his actuality as a person and his political importance.
Three of Warhol's 18 silk screens of Means are currently on show at the new Skarstedt gallery in London in Andy Warhol: The American Indian Paintings and Drawings until November. The New York Times has an in depth obituary of Means. Phaidon, of course, has many good books on Andy Warhol.