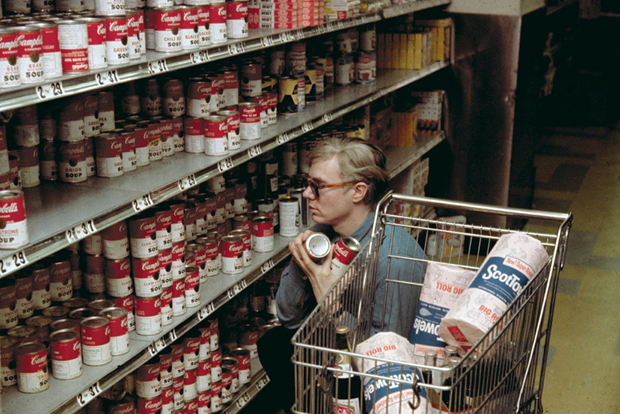 Andy's cans are fifty...
...and New York's Metropolitan Museum of Art are planning a retrospective
It was fifty years ago this week that Andy Warhol held his first solo exhibition, at the Ferus Gallery in Los Angeles. This was also where Warhol, then a 33-year-old commercial artist, debuted his Campbell's soup can images. Mindful of such an anniversary, The Metropolitan Museum of Art are planning an exhibition to mark Warhol's half-century of influence. Regarding Warhol: Fifty Artists, Fifty Years, opens in September, and promises to be first exhibition to thoroughly examine the artist's influence. Of the 150 works selected for the show, only a quarter will be Warhols. These will be hung alongside works by sixty leading contemporary artists, arranged in a series of thematic vignettes. Pieces by Sigmar Polke Cindy Sherman, David Hockney and Robert Mapplethorpe will all feature, and the Met will also revive its concerts and lecture series, with appearances from Patti Smith as well as Dean Wareham and Britta Phillips, from the band Luna. The show is being put together by The Met's Marla Prather and Mark Rosenthal, an independent curator. "There hasn't been a show about the Warhol effect," Ms. Prather told the New York Times, adding, "There are a lot of voices, which is the point. Some are obvious, others more nuanced." If you can't make the show, the take a look at our Andy Warhol Catalogue Raisonné series, a multi-volume series on Warhol's complete artworks.