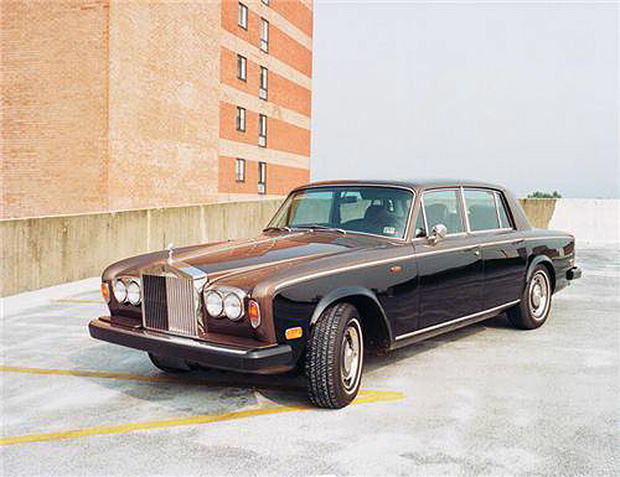 Andy Warhol's Rolls-Royce is on eBay
The pop artist's 1974 Silver Shadow is for sale with the online auction house, with a starting price of $89,000
Andy Warhol might not have held a driver's license, but he certainly took an interest in cars. As a young artist Andy accepted automotive commissions from Harper's Bazaar, producing the early screen print, 12 Cadillacs (1962). Two years later he made his iconic car crash series; in the late seventies, took part in BMW's Art Car Project; and, around the time of his death, he is said to have been working on a commission for Mercedes-Benz. Since his demise, at least two automobile themed Warhol exhibitions have been staged. So, what should we make of this, the artist's own 1974 Rolls-Royce Silver Shadow being offered up for auction, via eBay?
Its owner, the Pennsylvania resident, Ken Marquis, was the under bidder when the vehicle was sold off in 1987, as part of Warhol's estate sale. Marquis managed to buy the car back from the successful bidder, LA art dealer George Meyers, in 1990 and has attempted to offer the vehicle for sale on a number of occasions over the years.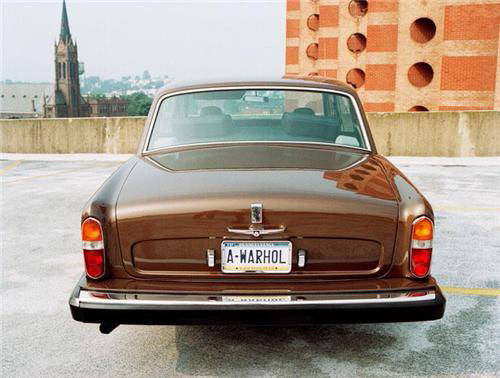 Alas, its original owner has left almost no marks on the car, though Marquis has included letters of authentication from the writer and Warhol acolyte, Victor Bokris and Factory Superstar, Ultra Violet, as well as a copy of the original purchase order from Rolls-Royce, and copy of the Warhol Enterprises title.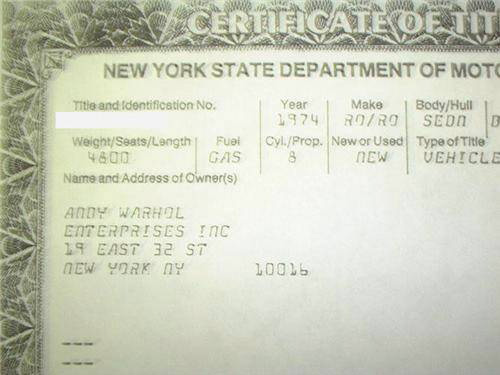 What's it worth? Well, similar cars in comparable condition go for about a third of the Warhol car's starting price of $89,000. However, with at least one bid in place and plenty of Warhol ephemera selling for high figures, and the classic car market at a high once again perhaps this Roller is a safe, if longterm garaged bet. To see the listing, go here. For greater insight into Warhol's life and work, consider our Catalogue Raisonné, as well as our other Warhol titles, and for a sharp guide to investing in artworks, take a look at Collecting Art for Love, Money and More.