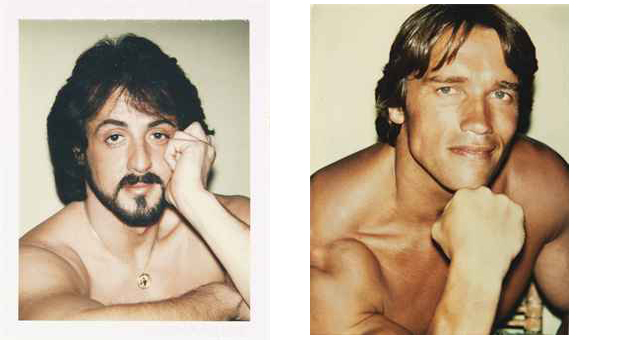 Warhol sale results: one Arnie worth two Stallones?
The first Warhol at Christie's sale raised $17m last night, though figures varied among the celebrity photographs
Last night's Andy Warhol at Christie's, the first of the auction house's series of Warhol sales undertaken on behalf of the Andy Warhol Foundation for the Visual Arts, was a success. $17 million was raised for the Foundation's endowments, with works such as Jackie, a 1968 print of Jacqueline Kennedy, achieving more than double its high estimate of $300,000, with a sale price of $626,500.
However, some fun can be had with the prices achieved for Warhol's photographs. Many of the snaps sold last night were portraits of 20th century celebrities and, while the year, composition, condition and auction-house estimates can partially account for the sums achieved, you can't help but wonder whether the figures reflect the art world's current view of these celebrities.
The least expensive shot sold was a black-and-white print of Warhol with Sean Lennon, which went for $2,375. A snap of Sonia Rykiel from 1986 achieved $2,500 - slightly less than a Polaroid of a 1970s cookie jar ($3,250). A Portrait of Duran Duran's Nick Rhodes sold at the moderately low figure of $5,000; less than Donna Summer ($16,250) but more than Carly Simon ($3,750).
Interestingly, a picture of Arnold Schwarzenegger from 1977 sold for $32,500 - double the sum paid for a similar shot of action hero and amateur artist Sylvester Stallone, $16,250.
Of course, one portrait topped all the others, and that was a Polaroid of Andy himself. Andy Warhol, Self-Portrait in Fright Wig (1986) breached the $12,000 - $18,000 estimate, to sell for $50,000. Further proof that his own fame is lasting significantly than the prescribed 15 minutes. Take a look at the full set of results here.
Those keen to see more of the great pop artist's work should consider our selection of Warhol books, including his catalogue raisonne, which we proudly publish.