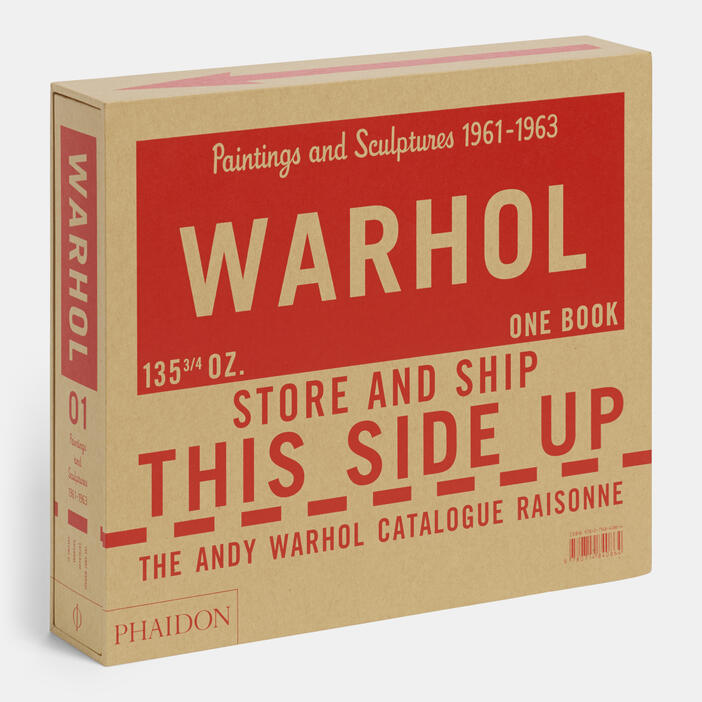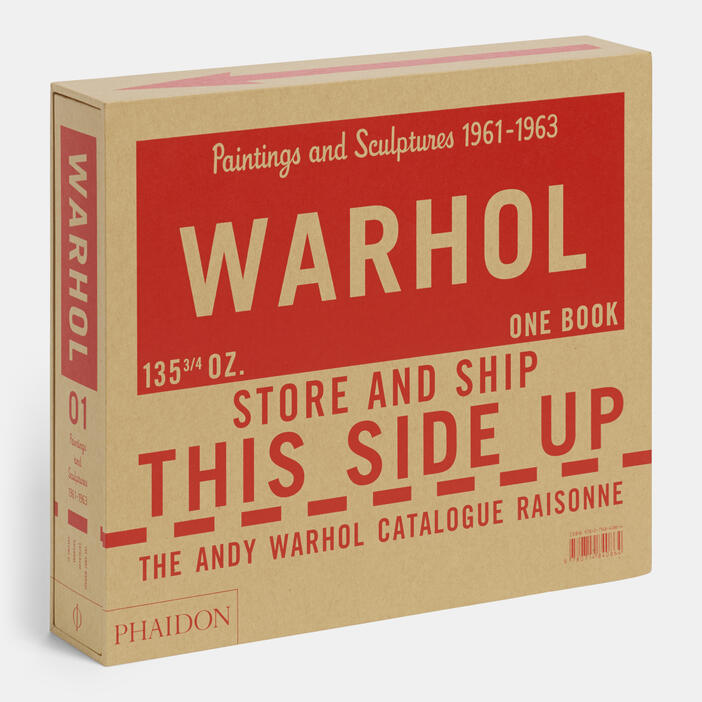 The Andy Warhol Catalogue Raisonné: Paintings and Sculpture 1961–1963 (Volume 1)
Price AUD$590.00 | volume 1 Price CAD$550.00 | volume 1 Price £295.00 | volume 1 Price USD$495.00 | volume 1 Price T495.00 | volume 1
Andy Warhol (1928-1987) is one of the most iconic figures of twentieth-century art, a highly enigmatic personality who not only altered the definition of art but also left in his wake a vast and staggeringly complex record of his daily activities.
The Andy Warhol Catalogue Raisonné, the definitive record of the artist's paintings, sculptures and drawings, cover some 15,000 works produced by Warhol between 1948 and 1987. Also included is an incredible array of rarely published source material, including newspaper scraps and movie star publicity stills that inspired Warhol's boundlessly fascinating life and career.
The Andy Warhol Catalogue Raisonné was initiated in 1977 by Thomas Ammann. The editors Georg Frei and Neil Printz began primary research in 1993 and have been advised throughout the project by the distinguished curators and art historians Kynaston McShine and Robert Rosenblum. Experts from the Andy Warhol Foundation personally examined the vast majority of Warhol's works and began a thorough review of his archive, which at his death consisted of some 1,500 cardboard boxes, flat files, and trunks filled with source material, memorabilia, correspondence and junk mail.
The editors examined works in museum conservation facilities and discussed them with conservators, submitted works for review by the Andy Warhol Art Authentication Board, and interviewed Warhol's assistants and colleagues to assemble a customized database of works unparalleled in Warhol scholarship. All of their findings are documented in this unprecendented project.
Each annotated catalogue entry includes the works title, date, medium, dimensions and present owner, followed by a record of inscriptions, provenance, exhibitions and literature. Related works are linked by general introductory texts that explore historical circumstances, shared themes and studio practices. Supplementary figures to the texts illustrate source materials that Warhol appropriated for his works: newspaper articles and advertisements, soup cans and publicity stills, as well as related drawings, works by other artists, and studio and exhibition views. Volume 1 includes classic and much-prized Warhols such as the Campbell Soup paintings, images of the iconic figures of Marilyn, Liz and Elvis, and early self-portraits.
Specifications:
Format: Hardback
Size: 250 × 290 mm (9 7/8 × 11 3/8 in)
Pages: 512 pp
Illustrations: 827 illustrations
ISBN: 9780714840864
Georg Frei is a curator, art critic, and editor who has been affiliated with Thomas Ammann Fine Art AG in Zurich since 1988. Previously he wrote art, dance, and theatre criticism for several Swiss newspapers and magazines. For the Thomas Ammann gallery he has organized more than a dozen exhibitions and edited the accompanying catalogues on such artists as Picasso, Cy Twombly, Max Beckmann, and Willem de Kooning. For the Fondation Beyeler in Basel, he was the guest curator of the exhibition 'Andy Warhol: Series and singles, 2000-2001'.
Neil Printz is an art historian with a focus on twentieth century American art. He is currently the editor of the Isamu Noguchi Catalogue Raisonné for the Isamu Noguchi Foundation in New York, and Professor of Art History at Caldwell College in Caldwell, New Jersey. From 1977 to 1983 he was the director of the Holly Solomon Gallery in New York. Dr. Printz has contributed and edited articles for several journals and museum publications, including The Menil Collection in Houston, Texas; the Rheinisches Landesmuseum in Bonn; the Stadel Museum in Frankfurt; and the St. Petersburg Foundation for Culture and Art. He was Research Curator at The Menil Collection from 1983 to 1991.
"An unmistakable silk-screened cover distinguishes the first volume of the Warhol catalogue raisonné, assembling paintings and sculptures completed between 1961 and 1963. Commenced in 1977 by Thomas Ammann, the ambitious multi-volume project, once completed, will be the definitive resource on the innumerable, controversial works of the Pop star. In 1993 Georg Frei and Neil Printz - the first a critic and curator, the latter an art historian specializing in 20th-century American art - began editing the catalogue in cooperation with Kynaston McShine, Robert Rosenblum, the Andy Warhol Foundation, and the Andy Warhol Authentication Board. In addition to essays and colour reproductions, Volume 1 contains an array of interesting sources used by the artist, including newspaper clippings and publicity shots of movie stars."—Tema Celeste
"If the Warhol catalogue raisonné stands to offer us new information about Warhol's project, we cannot ignore the fact that at the same time it functions as a tool of authentication for the market...In the end, even if the authenticating function of the catalogue raisonné comes up against the thornier issues by the artist's unique approach to authorship, we are left wih productive insights into Warhol's broader project."—Art Journal
"It's gratuitous, gigantic, gaudy-and expensive. Warhol would have loved it."—Details
"One does not ordinarily read catalogue raisonnés for fun, but the volume on Andy Warhol that deals with his paintings and sculptures from 1961 to 1963 takes you as close as I think you could get to the way his mind worked in that extraordinarily creative period. The mystery of Warhol's mind is undissolved, but how that mind worked on a day-to-day basis is thrilling to observe."—Arthur C Danto, Emeritus Johnsonian Professor of Philosophy, Columbia University, The Art Newspaper