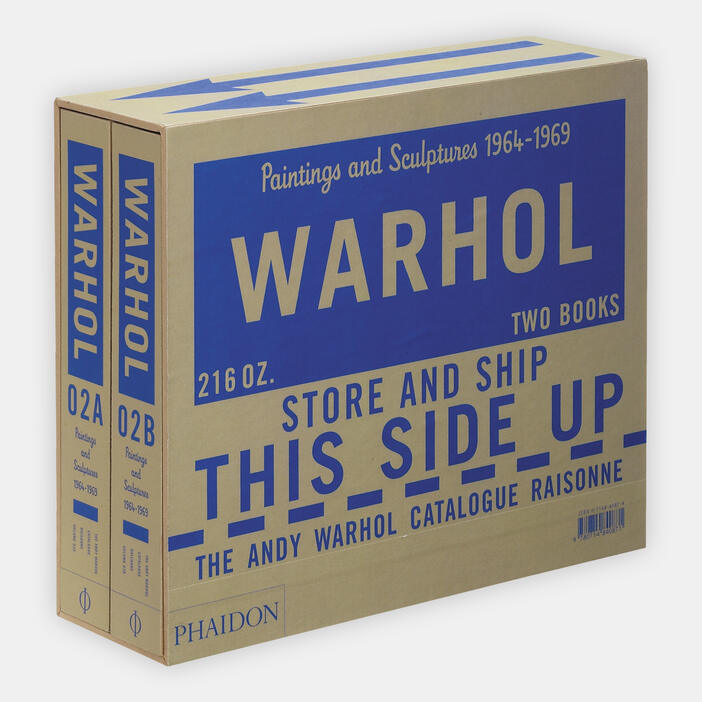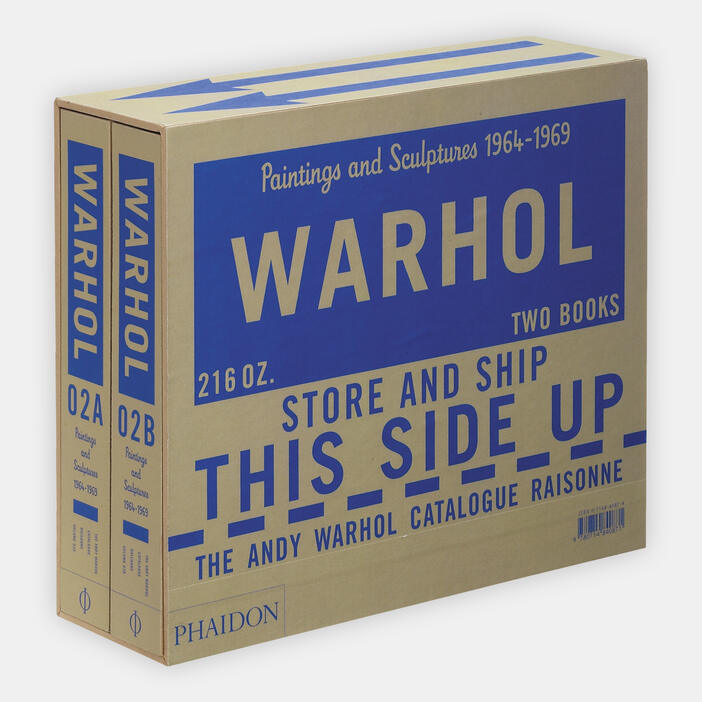 The Andy Warhol Catalogue Raisonné: Paintings and Sculptures 1964–1969 (Volume 2)
Price AUD$900.00 | volume 2 Price CAD$1100.00 | volume 2 Price £450.00 | volume 2 Price USD$750.00 | volume 2 Price T750.00 | volume 2
Andy Warhol (1928-1987) is arguably the most iconic figure of twentieth-century art, a highly enigmatic personality who not only altered the definition of art itself but also left in his wake a vast and staggeringly complex record of his activities. Warhol's archive consists not only of his artworks but also of 1,500 cardboard boxes, flat files and trunks filled with source material, memorabilia, correspondence and junk mail. The catalogue raisonné constitutes an indispensable record of the artist's paintings, drawings and sculptures: some 15,000 works produced by the artist between 1948 and 1987, the year of his death.
Volume 2 documents the artist's paintings, sculpture and installations made between 1964 and 1969, the important period known as 'The Factory Years', when Warhol began to acquire Pop Art fame as well as a cadre of collaborators and groupies - all of which made 'The Factory' into one of the most mythologized artist's studios ever, and Warhol's work at this time emblematic of his career as a whole. This volume documents 23 series and more than 1,400 individual works, including the well-known series Thirteen Most Wanted Men, the box sculptures, approximately 300 works in the Jackie series, and the 1964 and 1964-5 Flowers series, amongst others.
As in Volume 1, Volume 2 includes a fascinating collection of source material: especially the rare studio photographs taken by Billy Name-Linich, who became The Factory's first de facto photographic historian. In this volume, editors Georg Frei and Neil Printz focus on Warhol's serial production, analysing the evolution of Warhol's working methods and the growing relationship between Warhol's exhibitions and his studio production. They establish a sophisticated and extensive chronology for the works of this period, many of which have been difficult to locate and to date, due to their seriality. The text provides both a compelling overview and an unparalleled deconstruction of Warhol's riveting story.
The project is co-sponsored by the Andy Warhol Foundation for the Visual Arts in New York and by Thomas Ammann Fine Art in Zurich.
Specifications:
Format: Hardback
Size: 250 × 290 mm (9 7/8 × 11 3/8 in)
Pages: 850 pp
Illustrations: 1590 illustrations
ISBN: 9780714840871
Georg Frei is a curator, art critic and editor who has been affiliated with Thomas Ammann Fine Art AG in Zurich since 1988. Previously he wrote art, dance, and theatre criticism for several Swiss newspapers and magazines. For the Thomas Ammann gallery he has organized more than a dozen exhibitions and edited the accompanying catalogues on such artists as Picasso, Cy Twombly, Max Beckmann and Willem de Kooning. For the Fondation Beyeler in Basel, he was the Guest Curator of the exhibition 'Andy Warhol: Series and singles, 2000-2001'.
Neil Printz, a specialist in twentieth-century American art, in New York, is currently Editor of the Isamu Noguchi Catalogue Raisonné. He is Professor of Art History at Caldwell College in Caldwell, New Jersey.
Sally King-Nero is Curator of Drawings and Photographs at the Andy Warhol Foundation for the Visual Arts, a position she has held since 1993. She has been extensively involved in the examination and cataloguing of Warhol's works since the 1980s.
'Gratuitous, gigantic, gaudy – and expensive. Warhol would have loved it.' (Details)