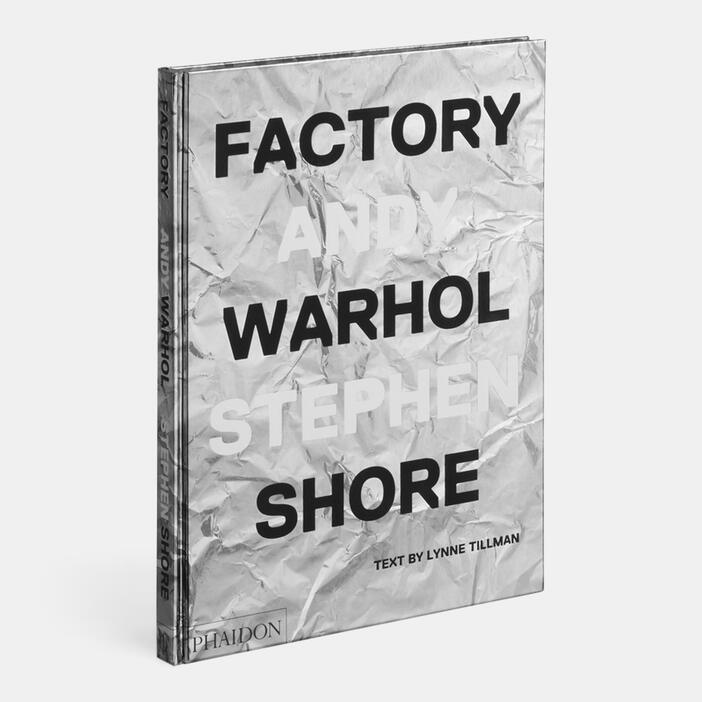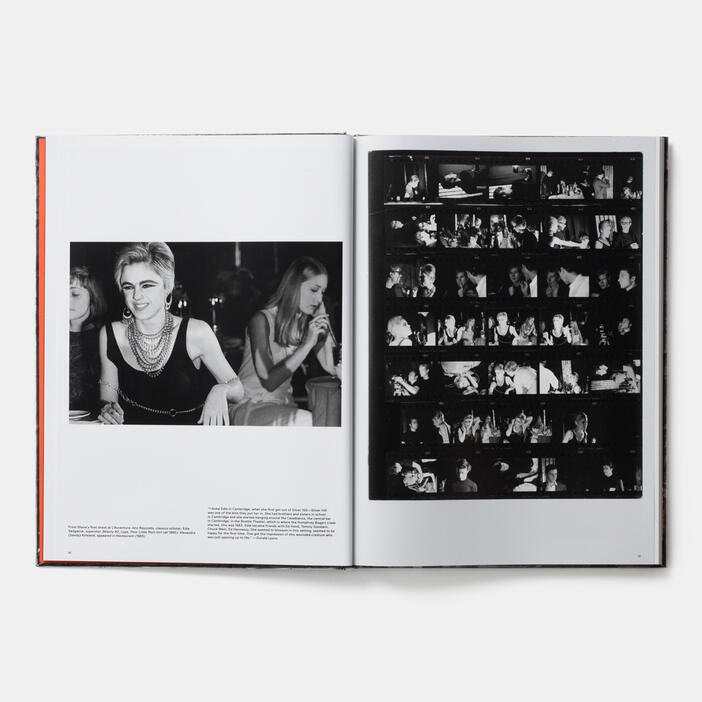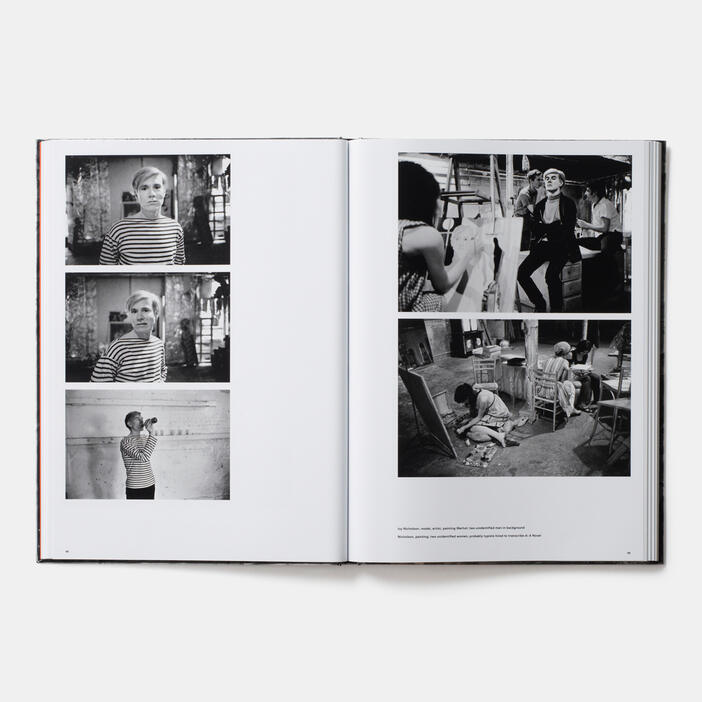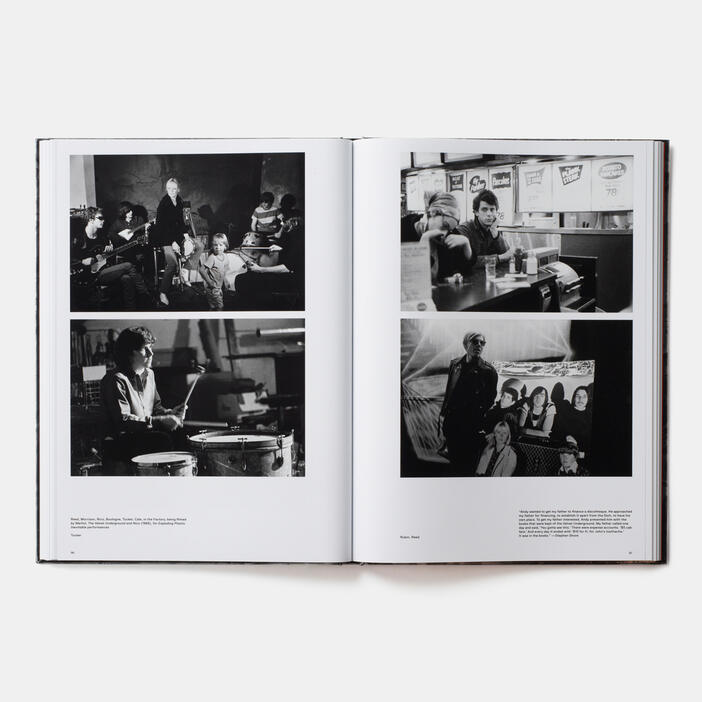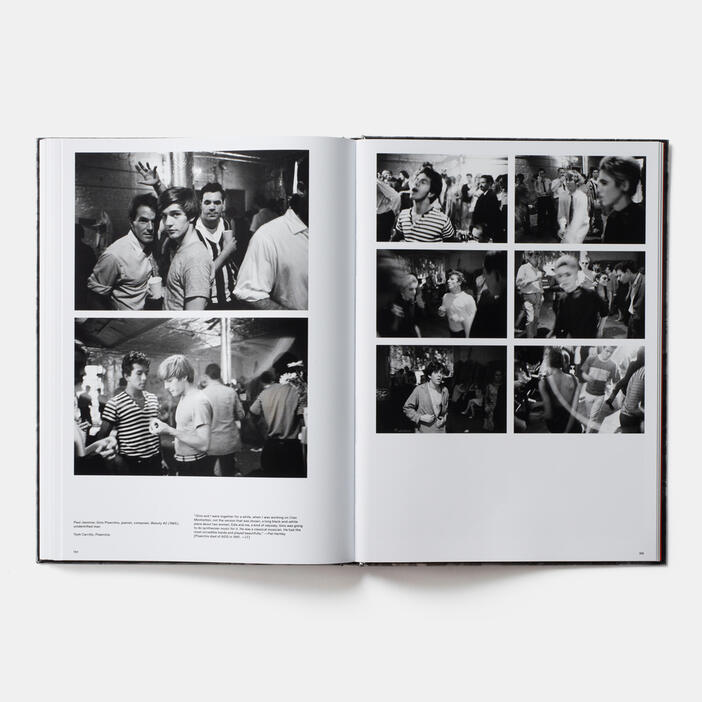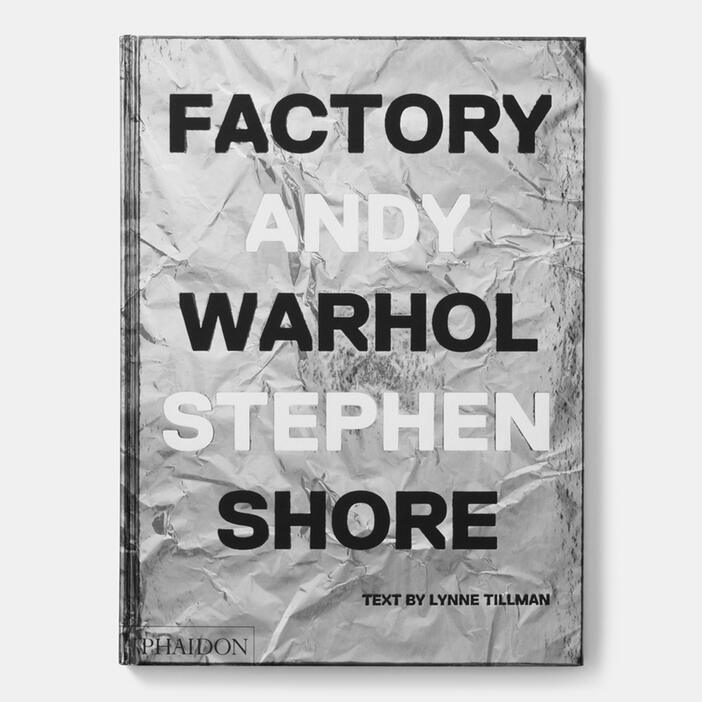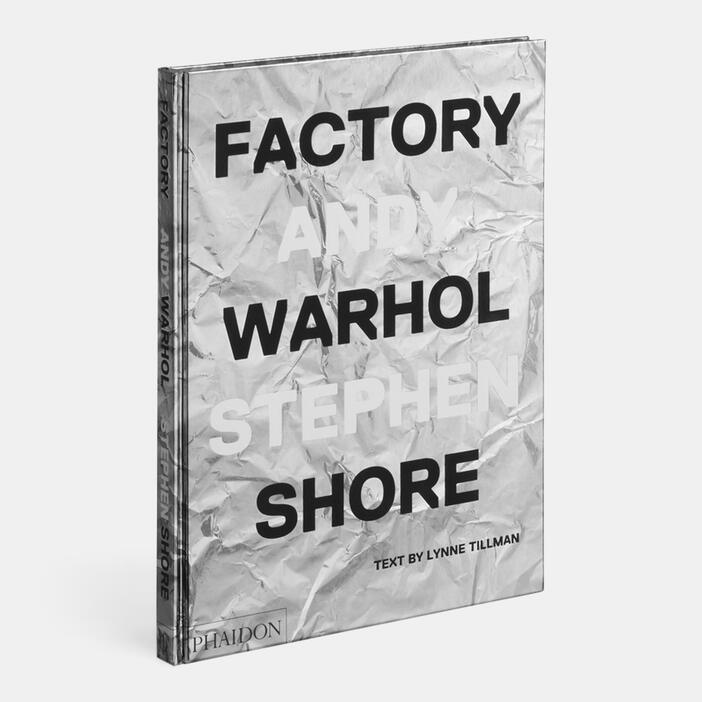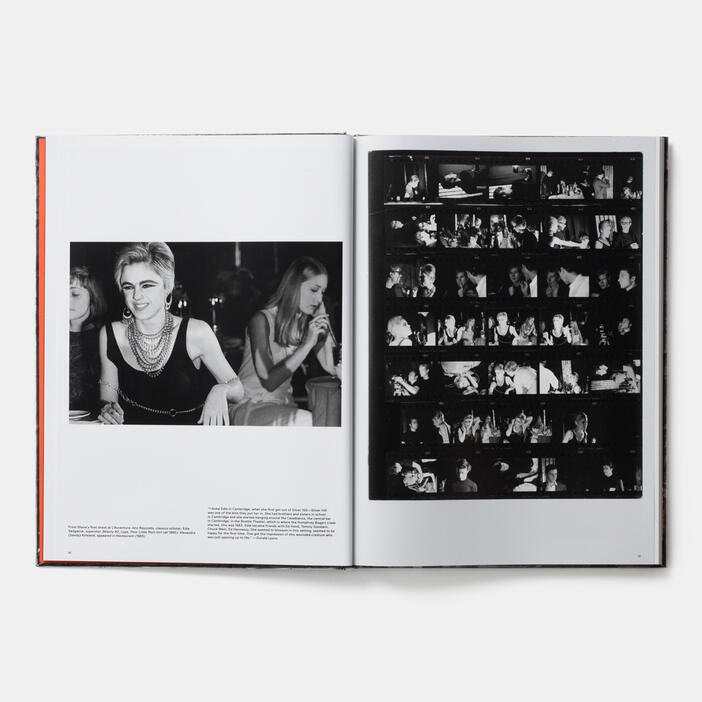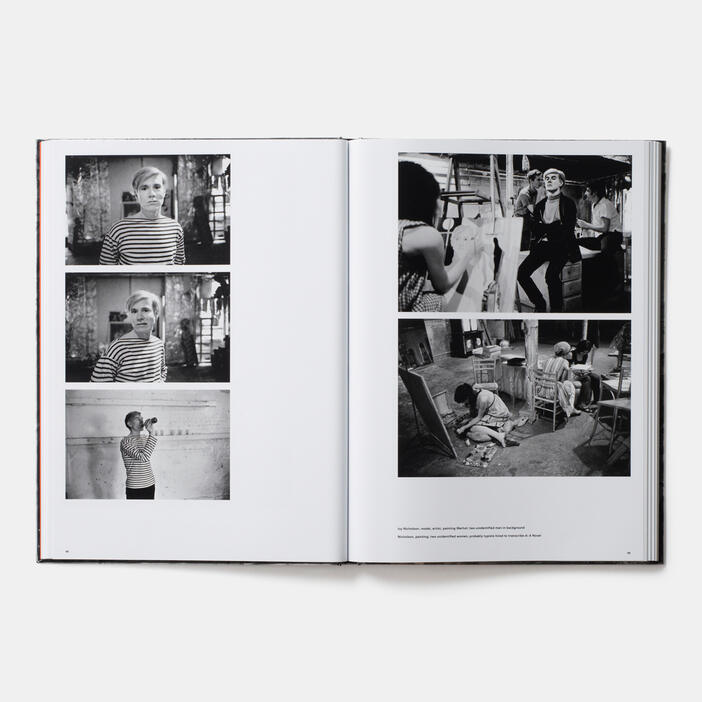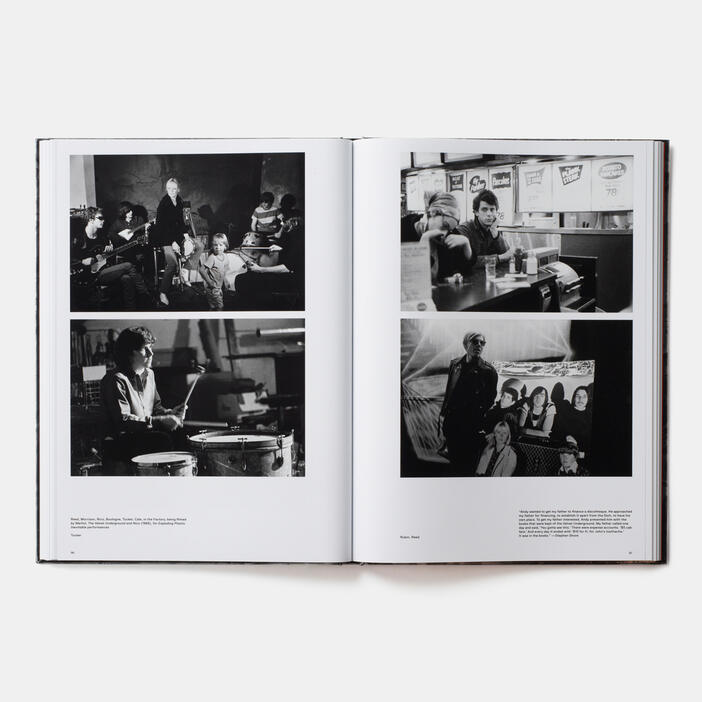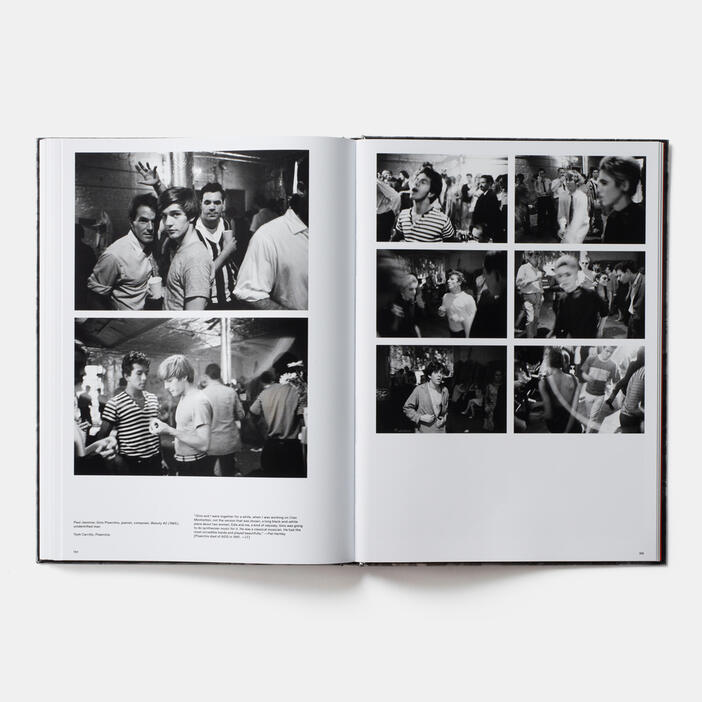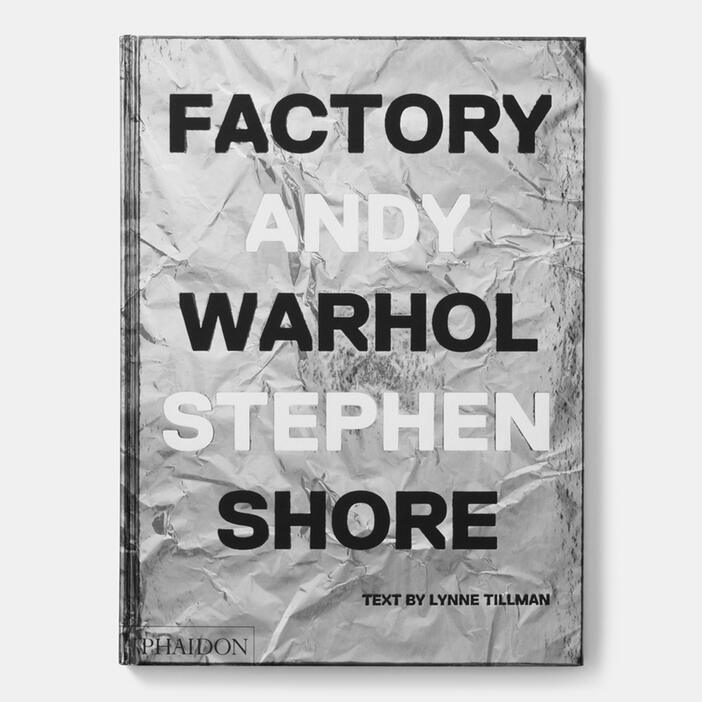 Factory
Price AUD$85.00 Price CAD$79.95 Price £39.95 Price T59.95 Price USD$59.95
Warhol's Factory as seen through the lens of a young Shore, providing an insider view of this extraordinary moment and place
Stephen Shore was 17 years old when he began hanging out at The Factory - Andy Warhol's legendary studio in Manhattan. Between 1965 and 1967, Shore spent nearly every day there, taking pictures of its diverse cast of characters, from musicians to actors, artists to writers, and including Edie Sedgwick, Lou Reed, and Nico - not to mention Warhol himself. This book presents a personal selection of photographs from Shore's collection, providing an insider's view of this extraordinary moment and place, as seen through the eyes of one of photography's most beloved practitioners.
Specifications:
Format: Hardback
Size: 354 × 260 mm (14 × 10 1/4 in)
Pages: 192 pp
Illustrations: 175 illustrations
ISBN: 9780714872742
Stephen Shore is one of the most influential photographers working today. He was the first living photographer to have a solo exhibition at the Metropolitan Museum of Art in New York, in 1971. Shore has been director of the photography program at Bard College, Annandale-on-Hudson, New York, since 1982.
As featured in AmEx Centurion Magazine, Harper's Bazaar, The Daily Telegraph, The Sunday Times, W Magazine, WSJ. Magazine, and on ARTINFO, Artnet News, DazedDigital, and Juxtapoz
"A rare look inside the legendary artist's studio in Manhattan." —Amuse-i-d.vice.com
"An illuminating art historical journey about Warhol's process. The distinctive formal qualities of his Factory images... presage Shore's celebrated career." —WSJ Magazine's
"Shore's important photos capture Warhol hard at work on his art." —Artnet News
"An insider view of Andy Warhol's Factory, provided by a teenage Stephen Shore." —Edward Moore, Jocks & Nerds
"Stephen Shore's intimate photographs unquestionably help us imagine what it must have been like." —Musee Magazine
"Candid black and white photographs... As well as capturing the everyday life of one of the 21st century's most famous artists, the book features portraits of many of his notable visitors, from The Velvet Underground, Allen Ginsberg and Yoko Ono to Warhol's brightest star, the society model, actress and muse Edie Sedgwick." —Daily Telegraph, Saturday magazine
"A ringside seat the king of pop art's star-studded New Studio... Reveals Warhol's unique way of working." —The Sunday Times magazine
"Stephen Shore, who quietly documented the glittering figures of Andy Warhol's Factory between 1965 and 1967, has to go down in history as the least phased 17-year-old boy to have ever come into contact with extremely cool people... For any observer looking at these photos with fresh eyes, they are an essential record of both the world's most infamous artist's studio, and the birth of Shore's own ways of seeing through photography." —DazedDigital.com
"Andy Warhol was an exciting innovator, dedicated to exploration and creation, and Stephen was just as driven in his art - poised to discover, as he puts it, new ways of photographic seeing... [Shore's] images in Factory: Andy Warhol, capture iconic artists at work, but they are also an insight into the developing eye of one of the world's greatest photographers." —i-D.vice.com
"Over 50 years on, [Shore's] photographs still fascinate, offering an insight into one of the most compelling and important artistic moments of the 20th century... There are behind-the-scenes shots of art and films being created but perhaps some of the most appealing shots are the candid images, showing everyone just hanging out, always looking immensely cool." —CreativeReview.co.uk
"A document for a period in time when Warhol's reputation was soaring and New York was moving to the beat of experimentalism, a time when filmmakers and musicians, and artists and their muses dominated New York's creative landscape. So much has been written of the Factory; but a picture is worth a thousand words." —We-Heart.com, James Davidson
"Pictures of the legendary studio's diverse cast of characters, from Edie Sedgewick to Lou Reed and Warhol himself. This book provides an insider's view of this extraordinary moment and place." —New Design
"An insider's perspective... Interviews with sixteen Factory members contextualize Shore's intimate photographs. Their unique memories and first-hand accounts give voice to a culture candidly captured in this carefully curated selection of photographs and never before published contact sheets." —Black & White Photography
"A luxurious oversize collection of photographs." —Crave
"An insider's view of this extraordinary moment and place, as seen through the eyes of one of photography's most beloved practitioners." —WhatsGoodOnline.co.uk
"Absolutely gorgeous. Its silver-lined borders and large size makes it a real pleasure to go through... Genuinely fascinating... Each shot tells a story, takes you right inside the circus, makes you feel for a brief time a part of what you're seeing." —Amateur Photographer
"The book reveals an age and a legendary place became immortal by one of the today's most appreciated photographer: Stephen Shore."—Photoeditors.it
"This large book's silver-lined borders make it a pleasure to leaf through and the images are fascinating... Each of Stephen Shore's images tells a story, and takes you right inside the circus... What's more, we get a series of interviews with some of the key players... Shore clearly has a reverence for this time, but was apart enough to ensure he never became overwhelmed or too caught up in the spell."—Amateur Photographer