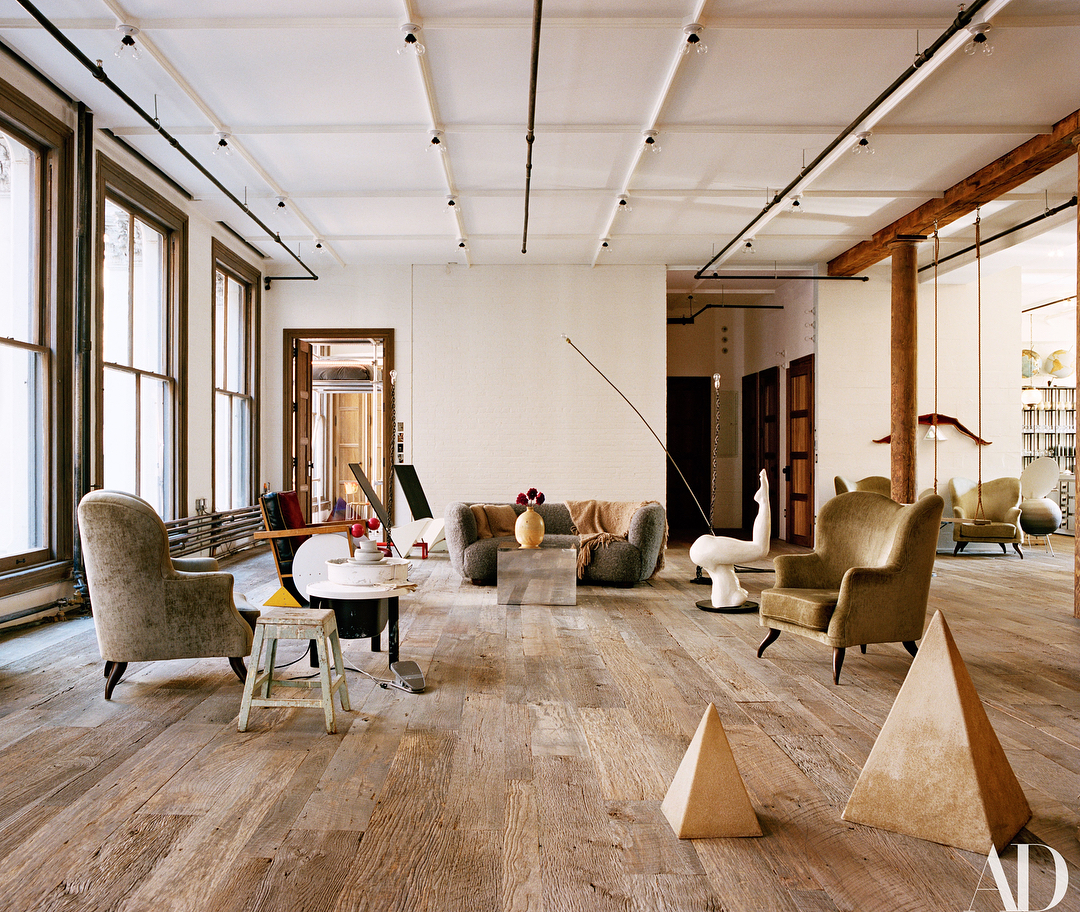 Alexandre de Betak shows Architectural Digest his SoHo loft
The Fellini of fashion has a few surprises in store for AD, including a secret, mirrored room with its own fireman's pole
Alexandre de Betak, the world's leading fashion show director, has been described by "the Fellini of fashion and the Cecil B. DeMille of the runways". His firm Bureau de Betak has created some of the most striking runway shows of the past 25 years for such fashion houses as Dior, Rodarte and Prada.
So, when Architectural Digest, America's leading architecture and interior design magazine, came to tour Betak's SoHo loft apartment, which Alex shares with his wife, Sofía Sanchez de Betak, and his two teenaged sons, they knew they knew to expect a few surprises.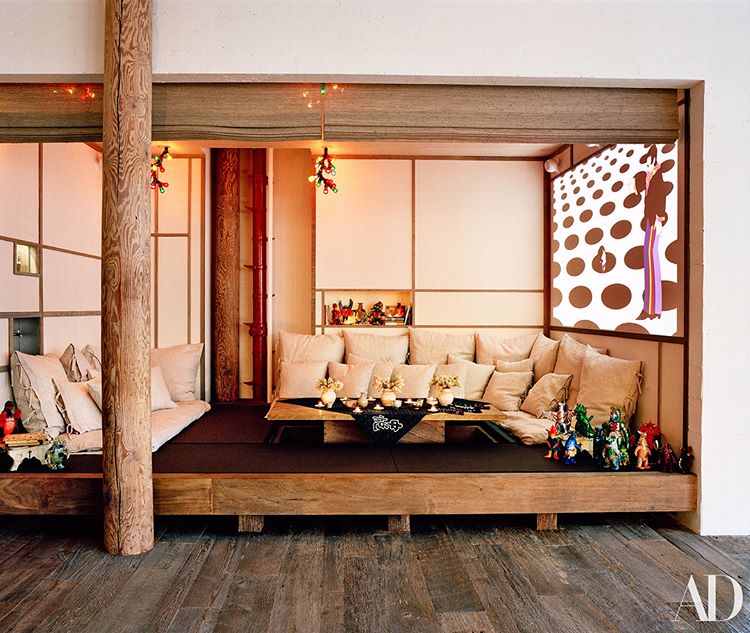 There are, of course, beautiful, collectable pieces of furniture by the US Memphis Group designer Peter Shire and the Austrian artist Franz West, as well as plenty of custom-made inclusions which Betak oversaw himself.
However, perhaps the most striking aspect of this family home is the lightness of touch. As Alexandre tells the magazine's Mayer Rus, "We wanted to respect the history of this place and not try to make it something that it isn't."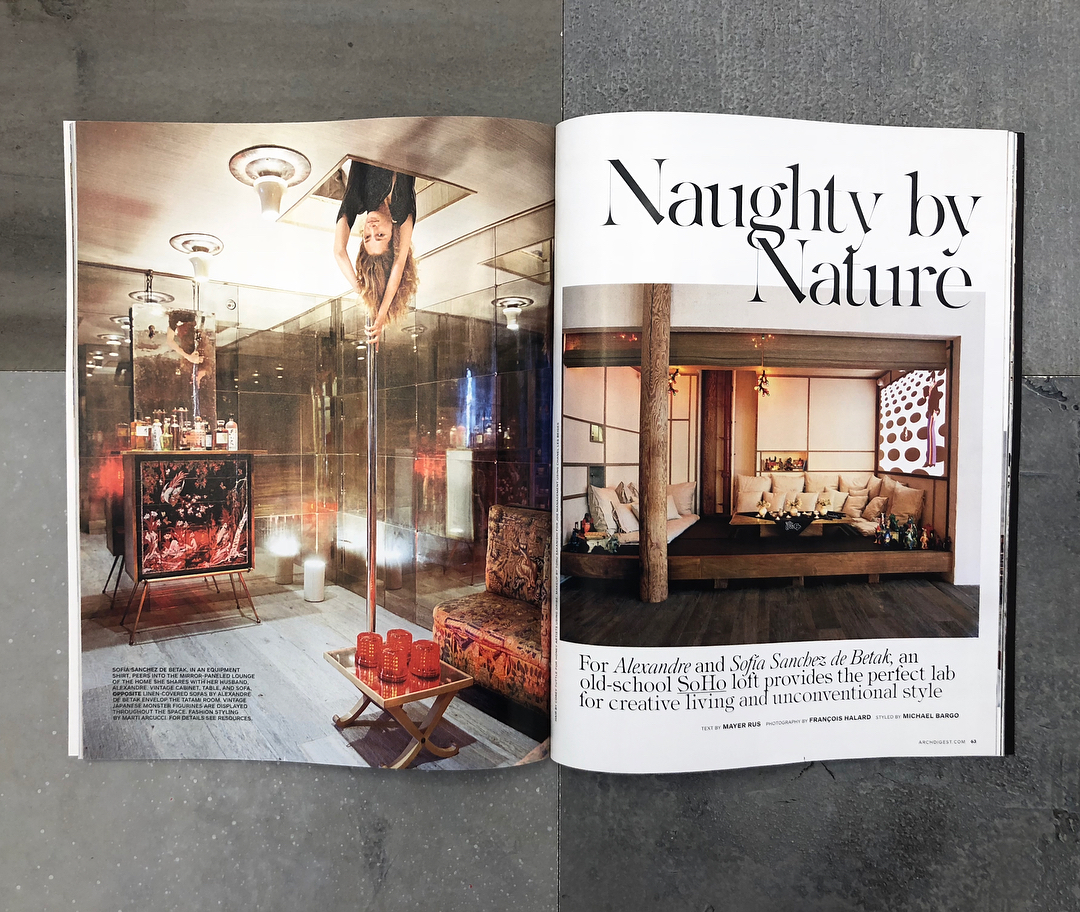 The lofts of SoHo were once home to many artists, and Betak tried to respect the neighbourhood's roots, while adding in a few flourishes of his own. There is a Japanese-themed tatami room, with three different types of sake on tap; and also, a hidden, mirror-panelled lounge, replete with its own fireman's pole.
The Fellini of Fashion Shows Off His Fun and Versatile Loft
When Betak bought the building, he stripped it back to its essentials, before building it up into the perfect family home for his wife and kids, each of whom offered a little input. One of boys' bedrooms is fashioned from scaffolding, while Sofía has her own swing set into the ceiling, because, she tells AD, "it's very important to have a swing nearby when you feel like swinging."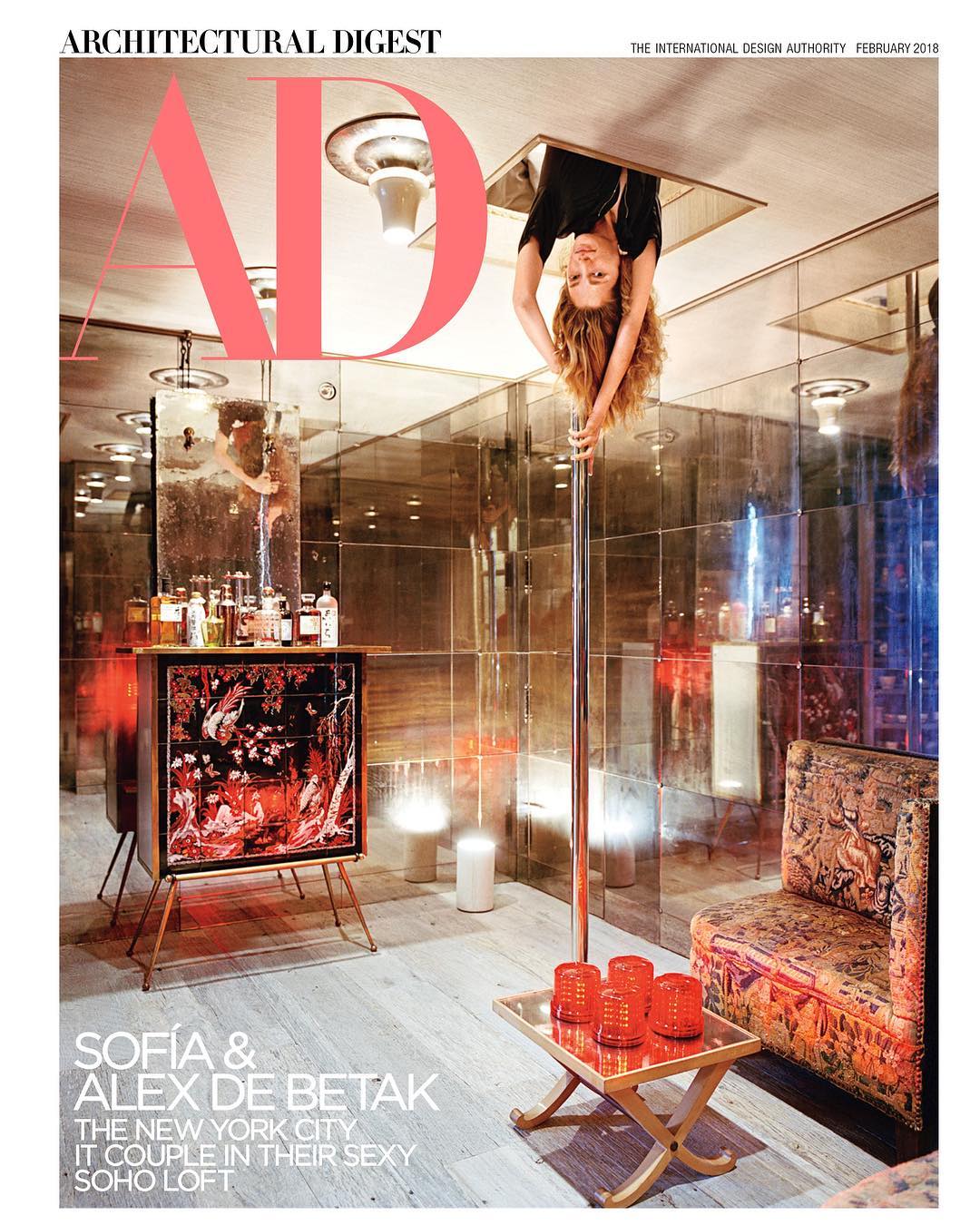 For more onthe piece go here; for more on Betak and the worlds he creates order a copy of Betak Fashion Show Revolution here.