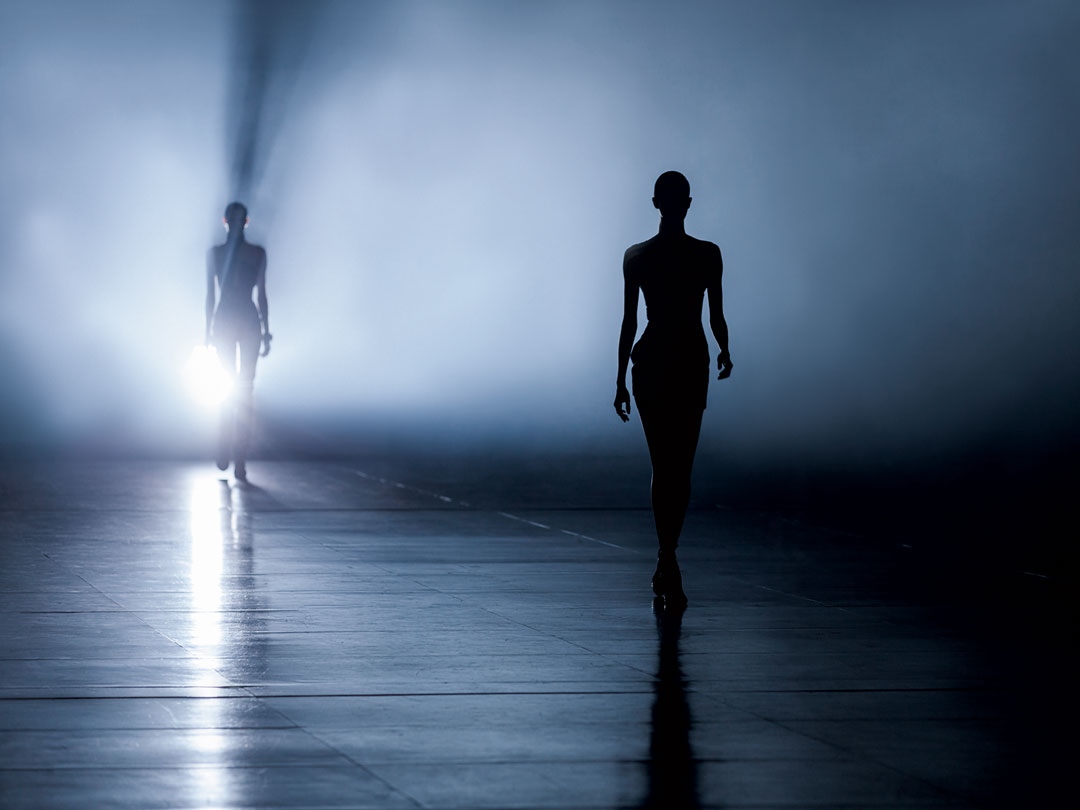 5 shows that transformed fashion: Betak and Vaccarello
Discover how this wizard of the catwalk mastered runway lighting in the shows of the Belgian-Italian designer
What would you focus on, were you to attend a high-profile fashion show? The clothes? The models? The music, perhaps, or the other guests? The event's lighting is a long way down the list for most of us, but then most of us don't think like Alexandre de Betak.
Betak is the world's leading fashion-show director, and numbers Kanye West, John Galliano and Raf Simons among his many admirers. Plenty of the shows he has staged have been sumptuous, heavily detailed extravaganzas, with special effects, stage props and Broadway-style sets. Others have been simpler, though no less engaging productions, where the clothes are the sole focus of attention. In every case, Betak has adjusted and fine-tuned each aspect, right down a show's lighting.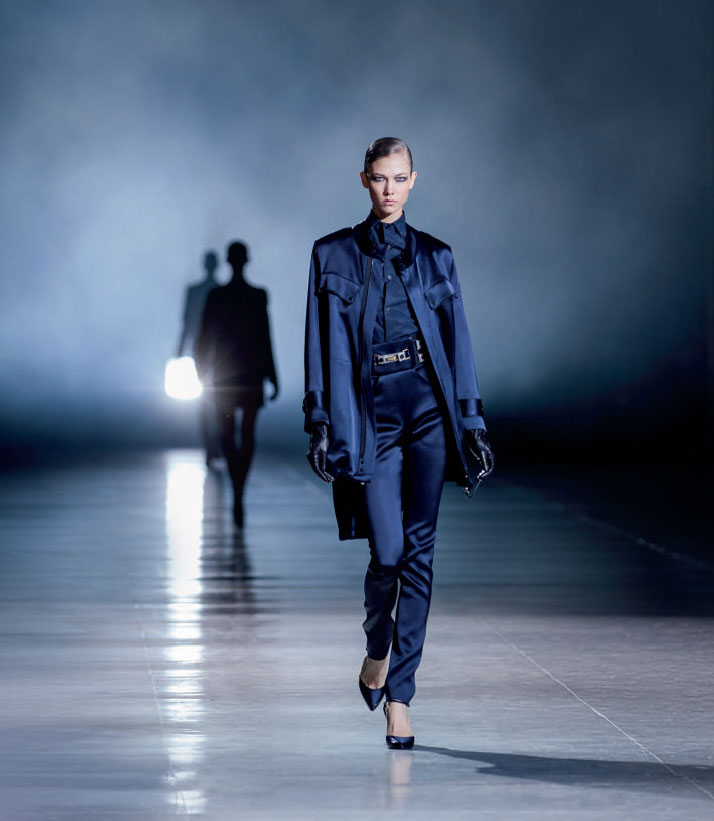 "Using light well is a tool for success, not just a necessity," he explains in his new book, Betak: Fashion Show Revolution. "In lighting a show, you need to know so many things. How to light the clothing, how to light the models' skin — we were always careful to light the Victoria's Secret shows so that all that flesh never looked vulgar but instead sensuous and healthy. With the right lighting, we could create goddesses.
"How do you enhance the set to make it more narrative — or, if you prefer, more abstract?" he goes on."How do you provide enough light so that the collection can be shot well for still cameras and video? Of course, more important than anything else now is lighting for social media."
Oddly, the development of the latest iPhone models has made Betak's job easier, since the cameras are now so good. "In the old days, when you did your tech rehearsal before a show, you had the house photographer take pictures to make sure everything was okay for the press photographers," he recalls. "Today, you don't bother. You take a shot with your iPhone and if that's okay, then you're good to go."
Different fashion houses and collections call for different types of illumnation, from candles through to lasers. Yet Betak's production firm, Bureau Betak, truly perfected a stripped down, powerful style of lighting in 2011 and 2012, while working with the Belgian-Italian designer Anthony Vaccarello, currently creative director at Yves Saint Laurent.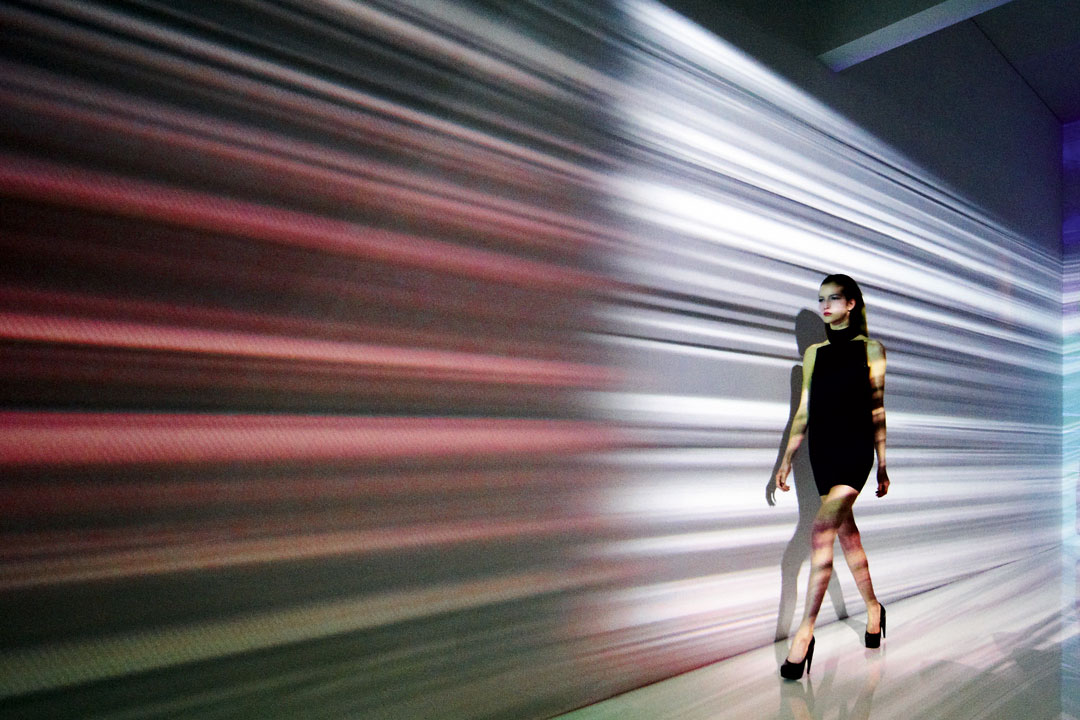 "His designs were incredibly sexy yet without an ounce of vulgarity; they were always elegant," says Betak. "So we lit a bare set with a strong backlight. When the models walked in, you saw their silhouettes before you saw the clothes. We continue to use this lighting concept today."
Indeed, this style of lighting remains influential within fashion show circles, even if Betak himself finds it difficult to replicate.
"Lighting is the hardest thing to express when we work with our designs," he explains. "Even when we render it in our drawings and plans, there never are exactly the right words. It comes down to trust that the lighting will be perfect." So perfect, in fact, that you barely notice it, and instead focus on the incredible looking clothes, accessories and models.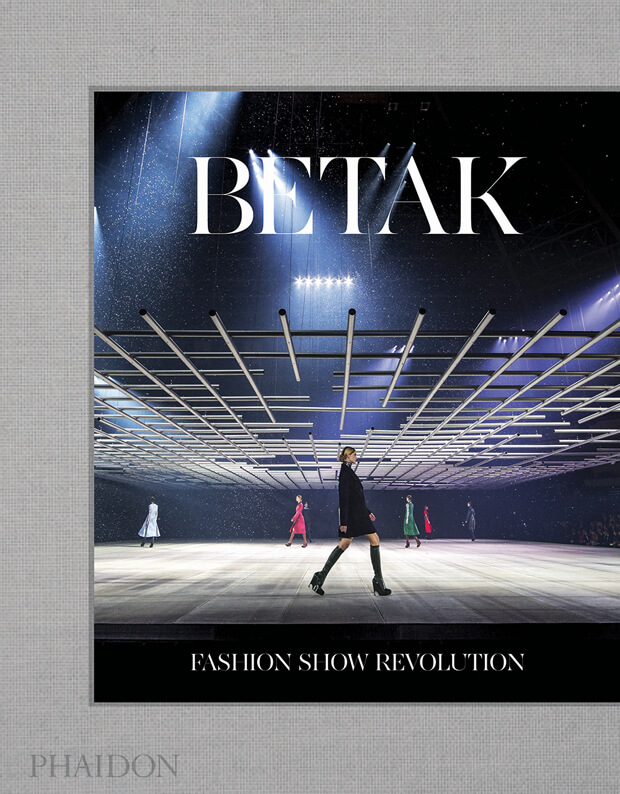 To find out more about this show, as well as Alexandre's work with Raf Simons, Christian Dior, Prada and many others, order a copy of Betak: Fashion Show Revolution here.