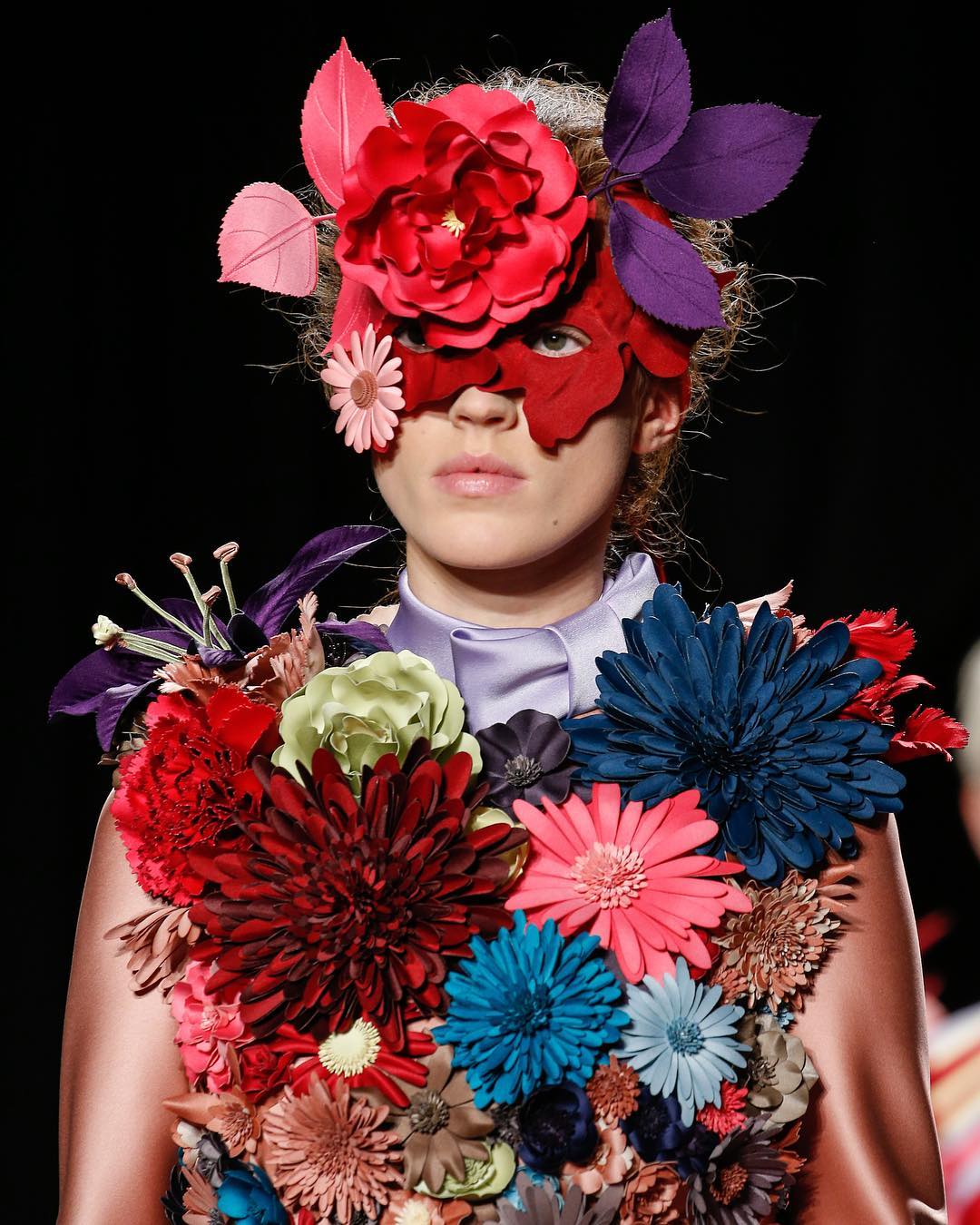 Alexandre de Betak has had a busy week!
The fashion show maestro oversees Viktor&Rolf's runway look and launches his own online store
The first month of the year is, for many of us, a time of abstinence and reflection. Not, so for Alexandre de Betak, though. The French fashion show guru oversaw Viktor&Rolf's sumptuous new haute couture Spring/Summer 2018 runway show in Paris a few days ago.
This striking collection was all created from a single type of fabric, technical duchesse satin (a type of Japanese satin) the designers have referred to this as their "mono-material collection".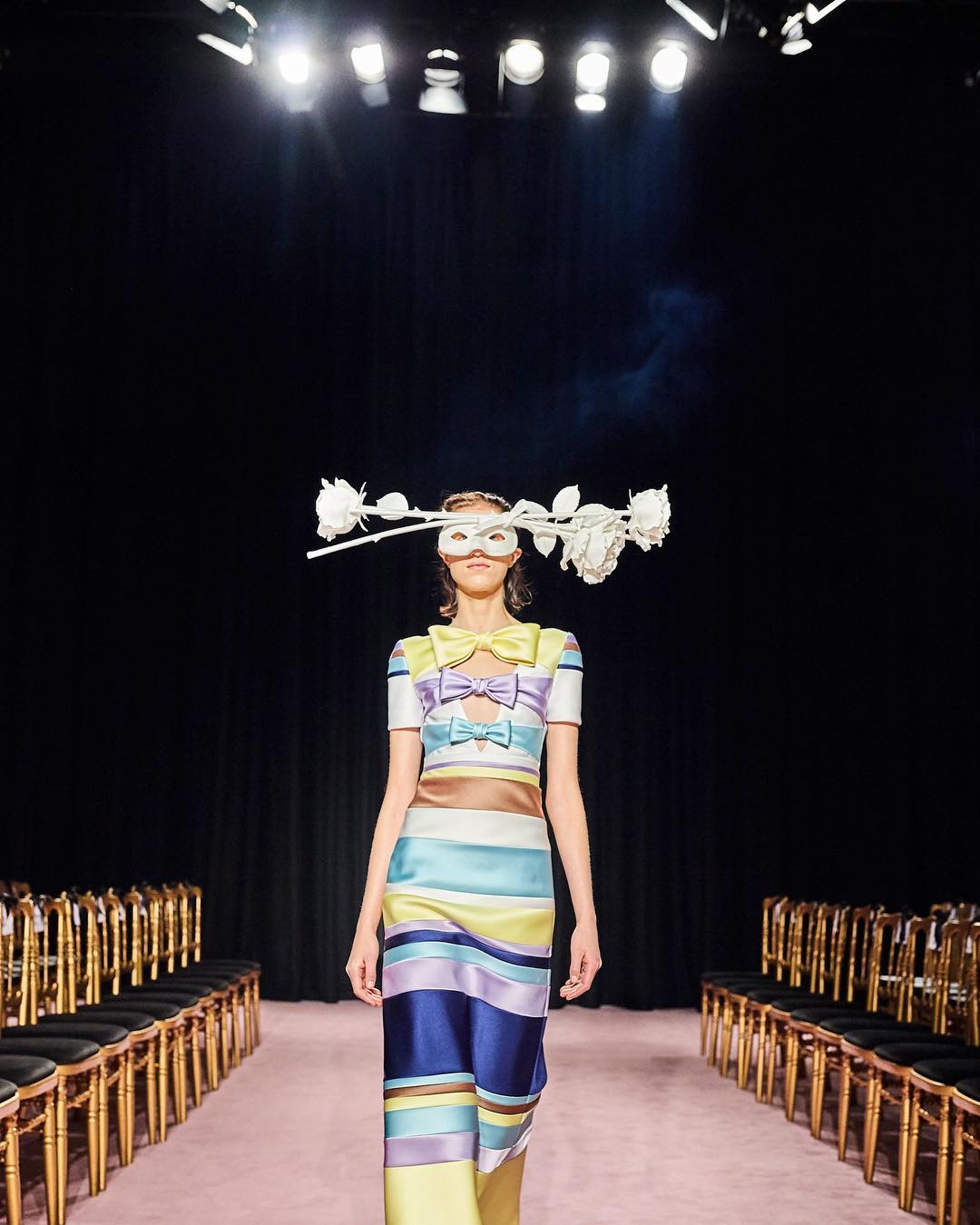 Despite this restriction, the clothes were remarkably ornate and varied, with flowers, ruffs, frills and bows. Rather than try to compete with the beautiful collection, Bureau Betak chose to instead to present it in a carefully lit, relatively unadorned setting inside a dark, curtained space in the Paris arts and music centre, La Gaîté Lyrique.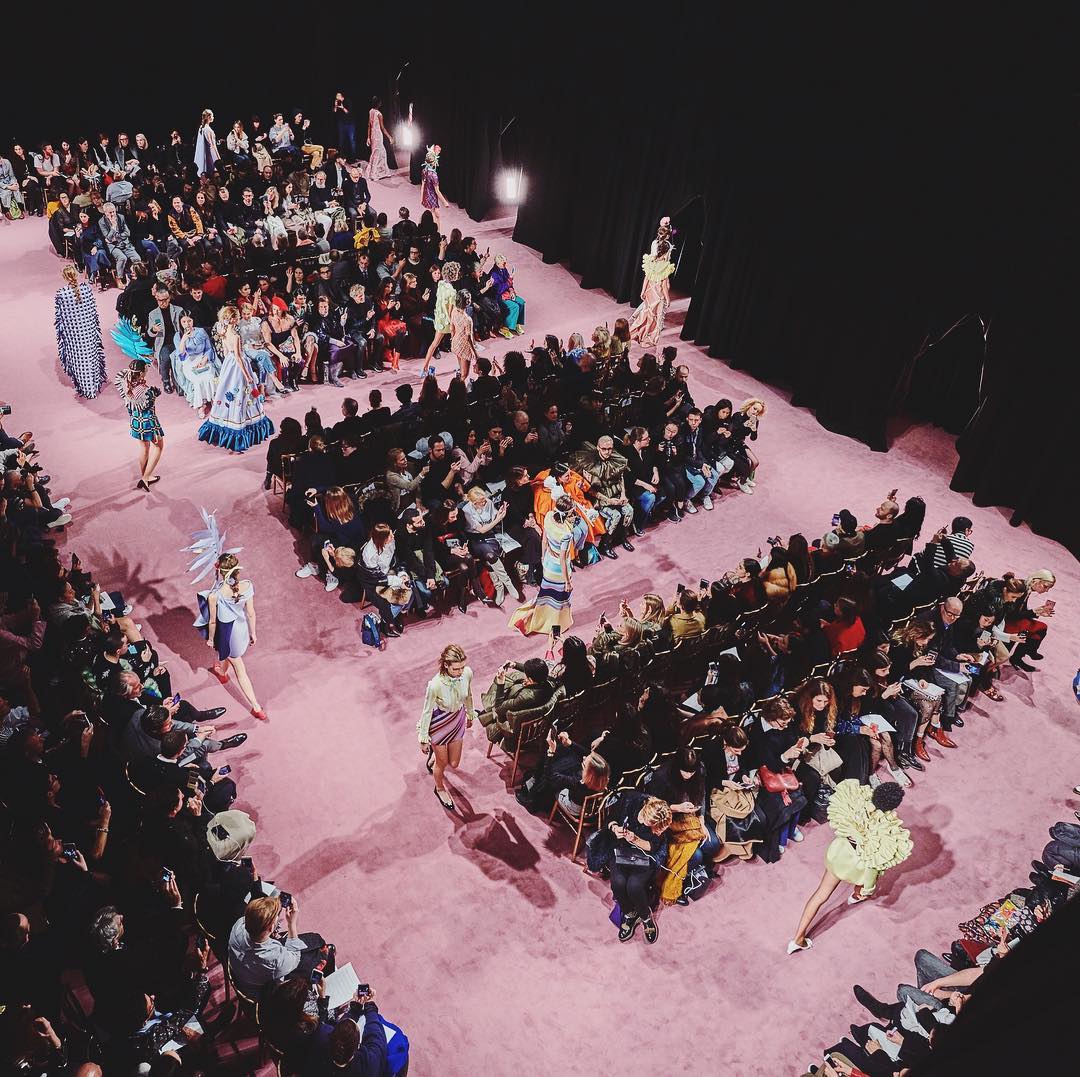 Betak however, rolled out the glitz for the launch of its own online shop. This e-commerce venture, BetakShop.com, also launched a few days ago, offers Alexandre's Phaidon book, Betak: Fashion Show Revolution, as well as his range of "fashion show tools and survival gear", offered in the Parisian boutique Colette, towards the end of last year, alngside a line of sweatshirts produced in conjunction with APC.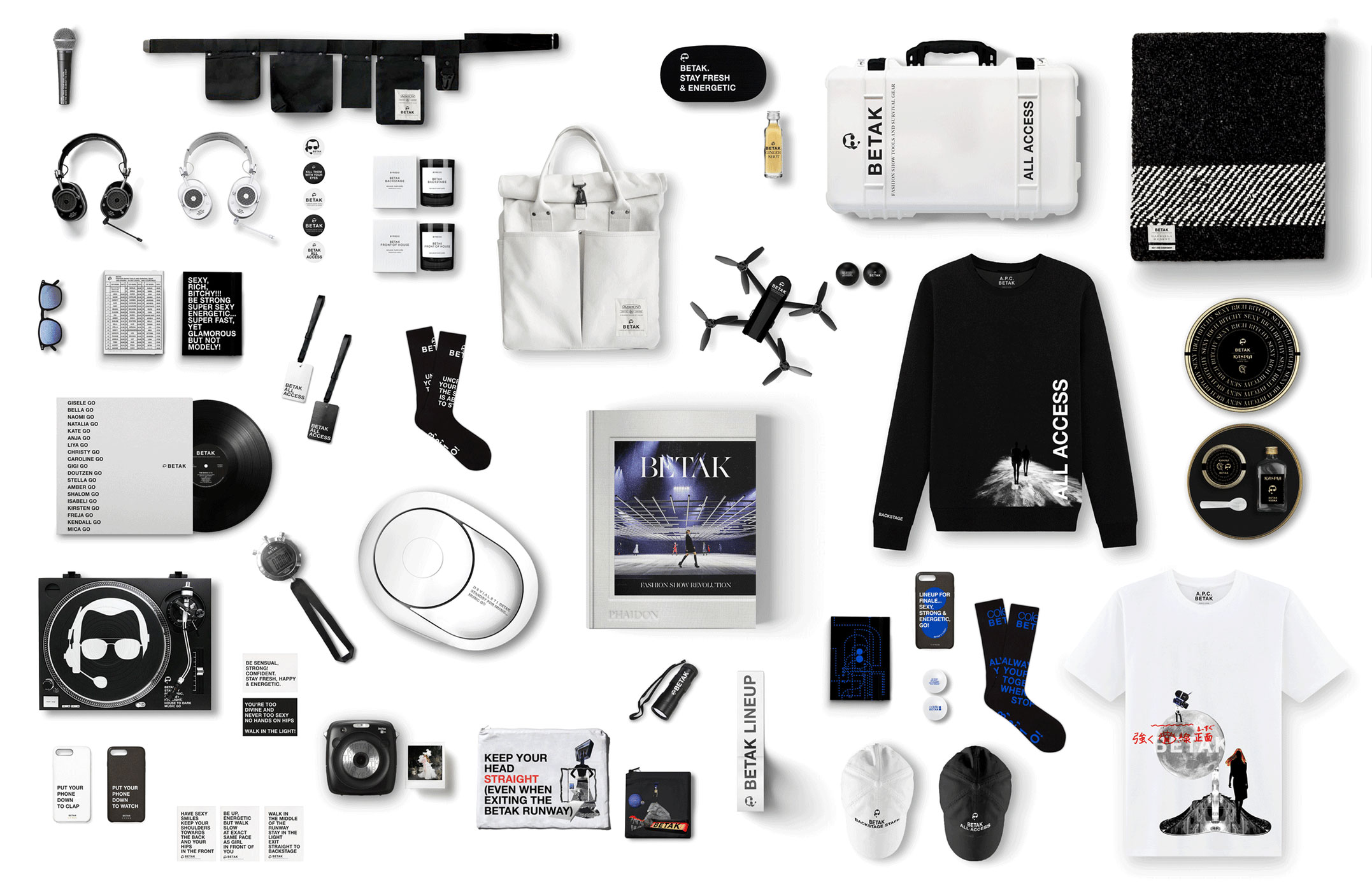 All this, and Alexandre and his wife Sofia have a two-month-old daughter, Sakura Deyá de Betak, to care for. We're sure those bits of survival gear will come in handy. For more on Alexandre de Betak's life and work order a copy of Betak: Fashion Show Revolution here; for more on Viktor&Rolf, pre-order this book; for more on APC, get this title.