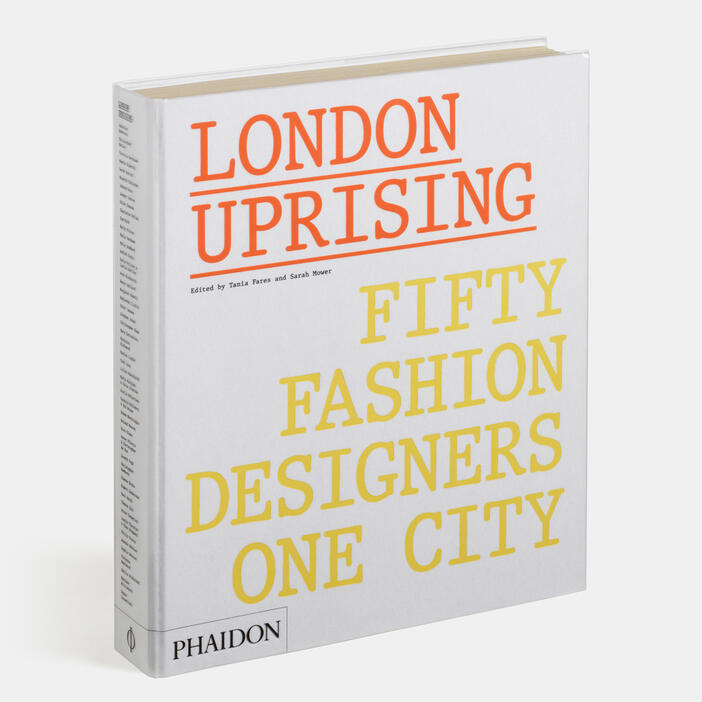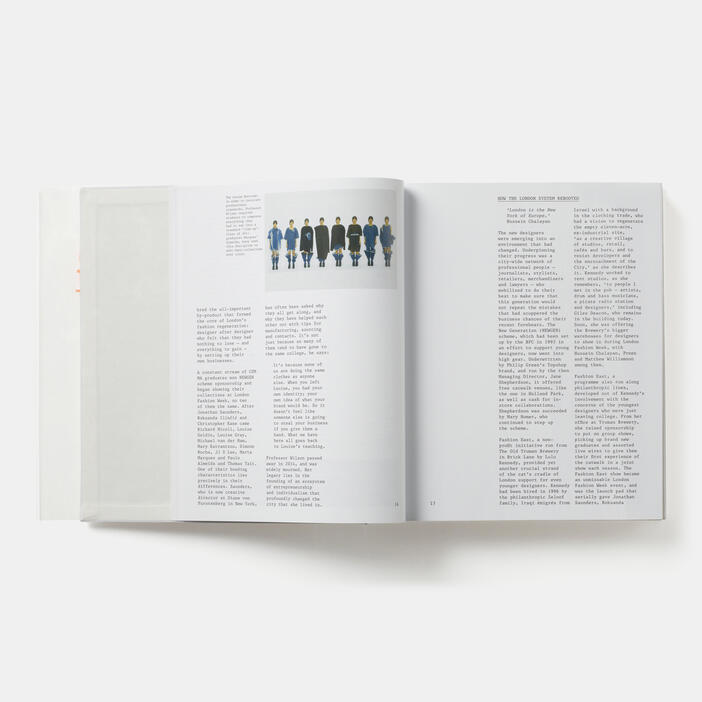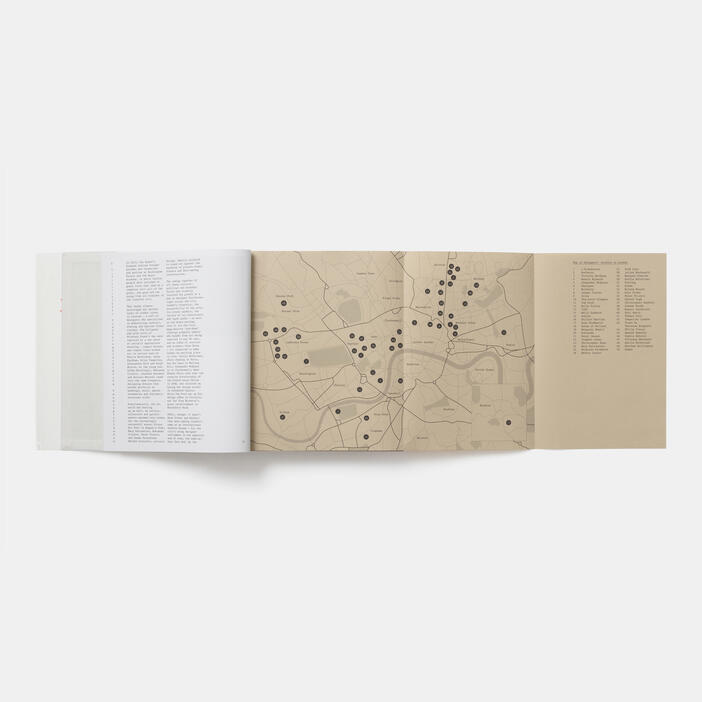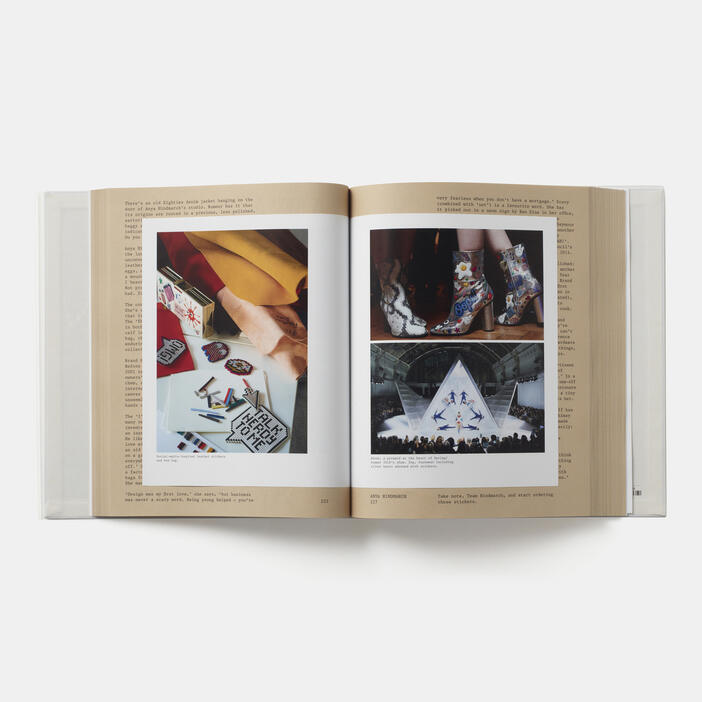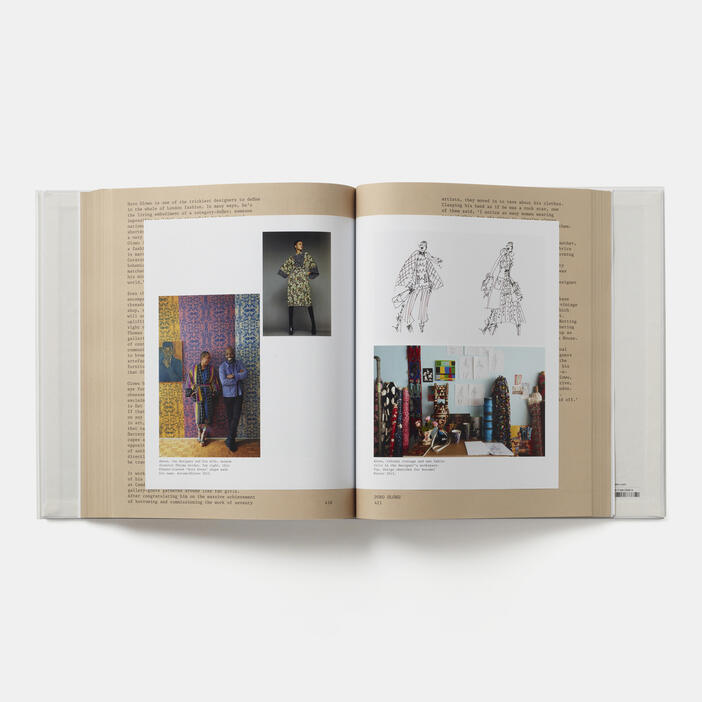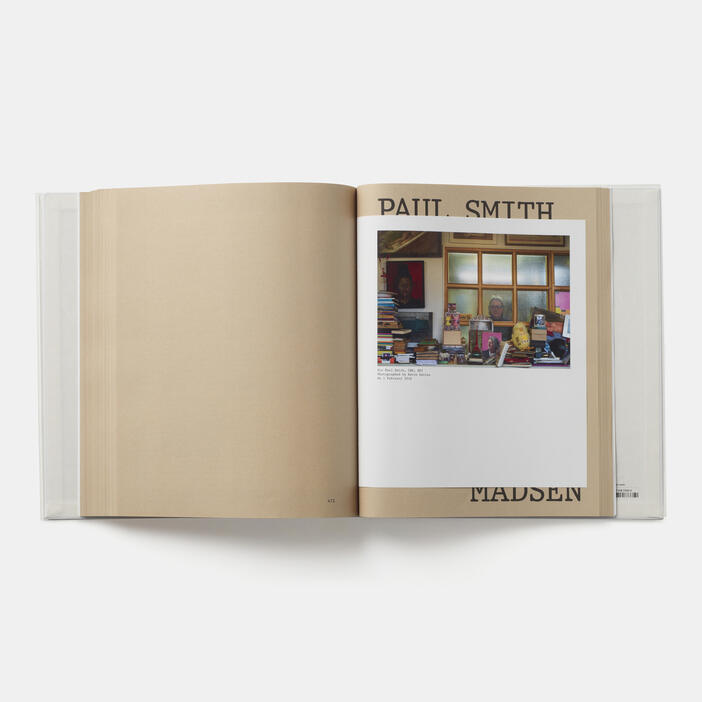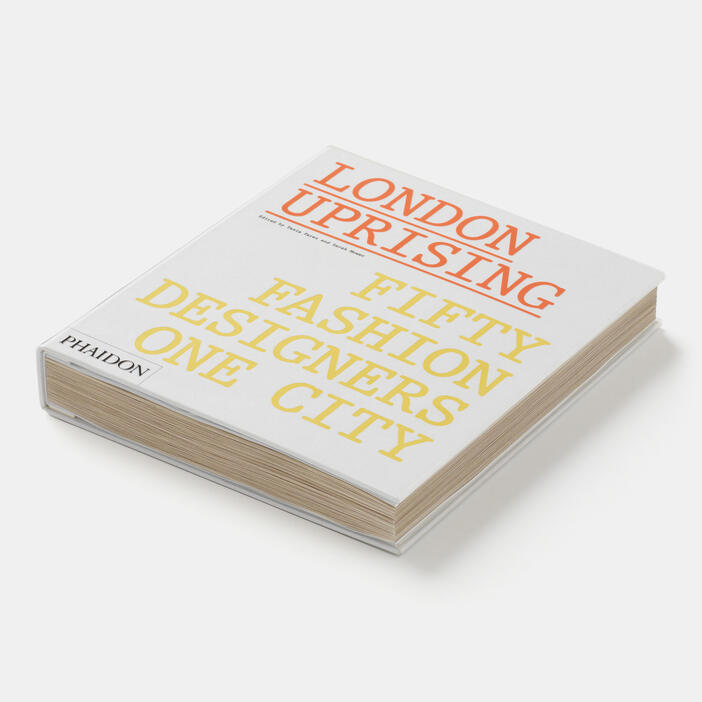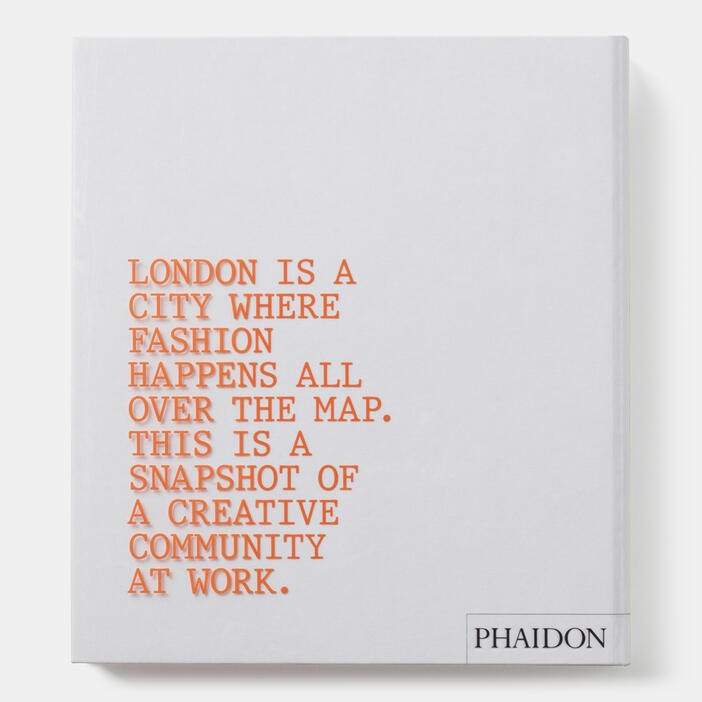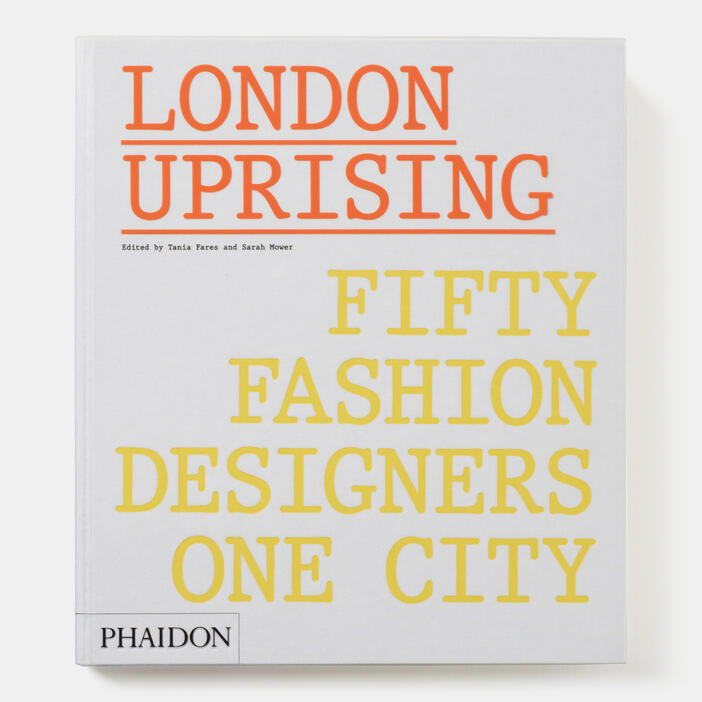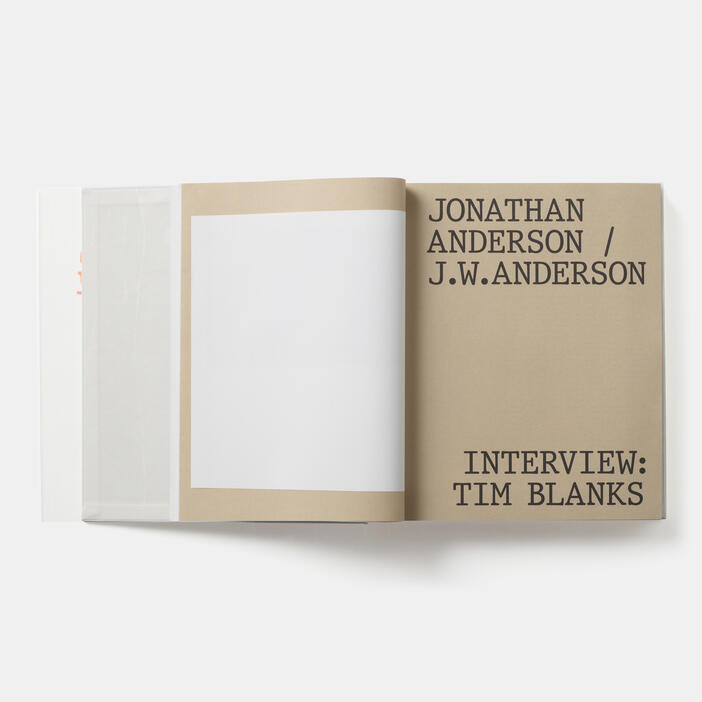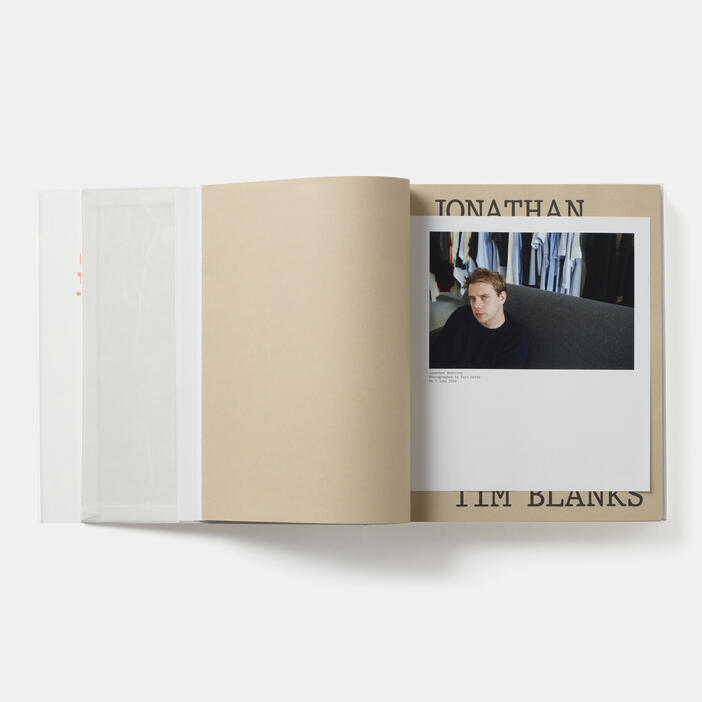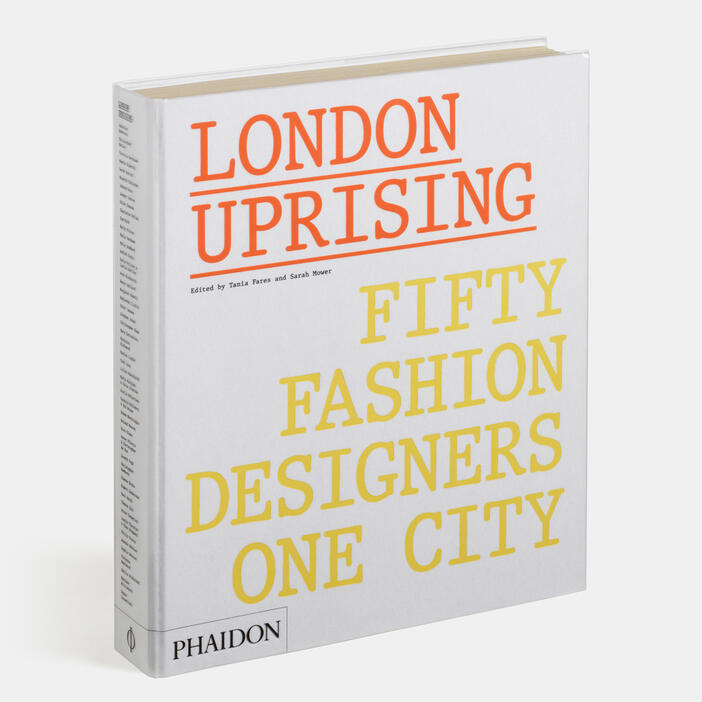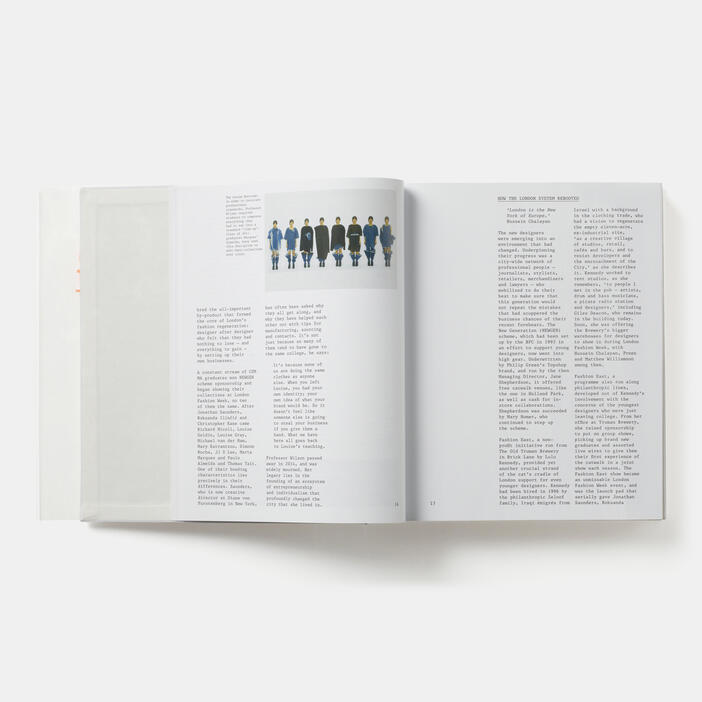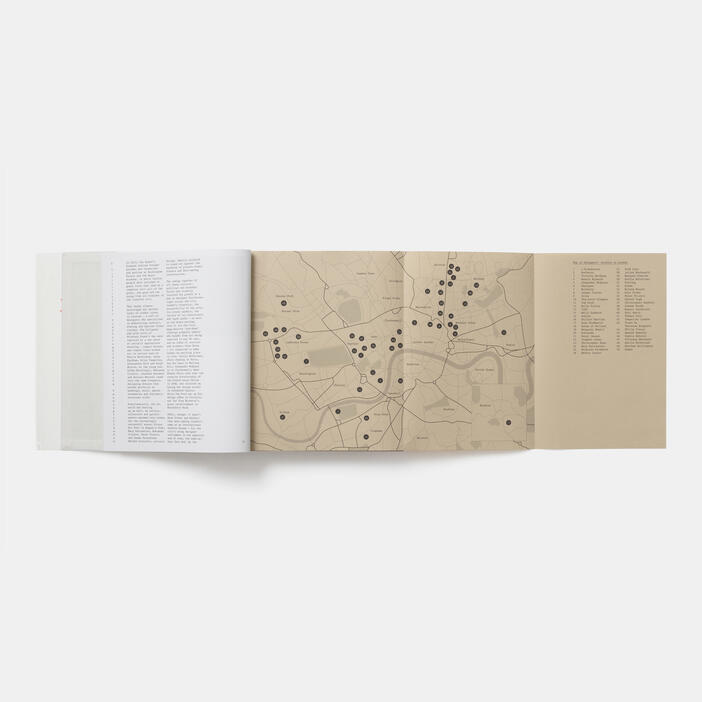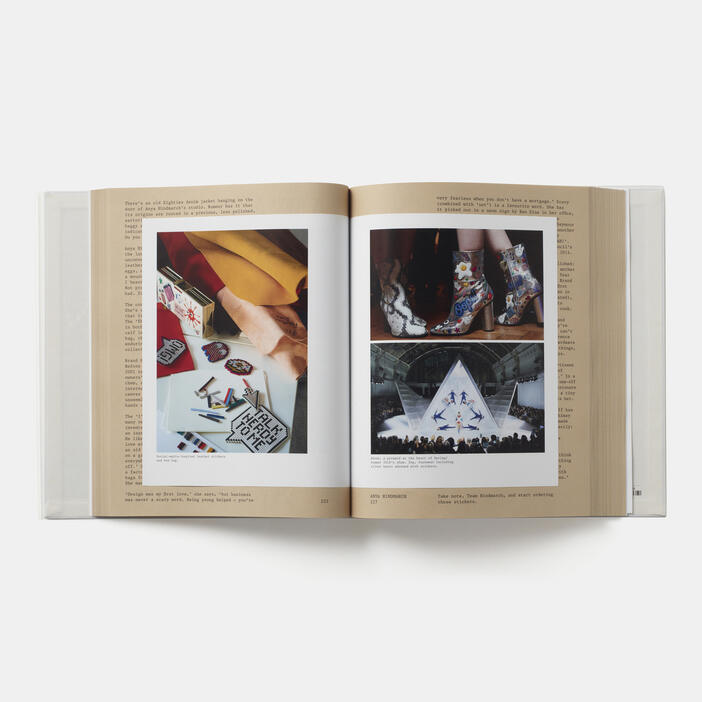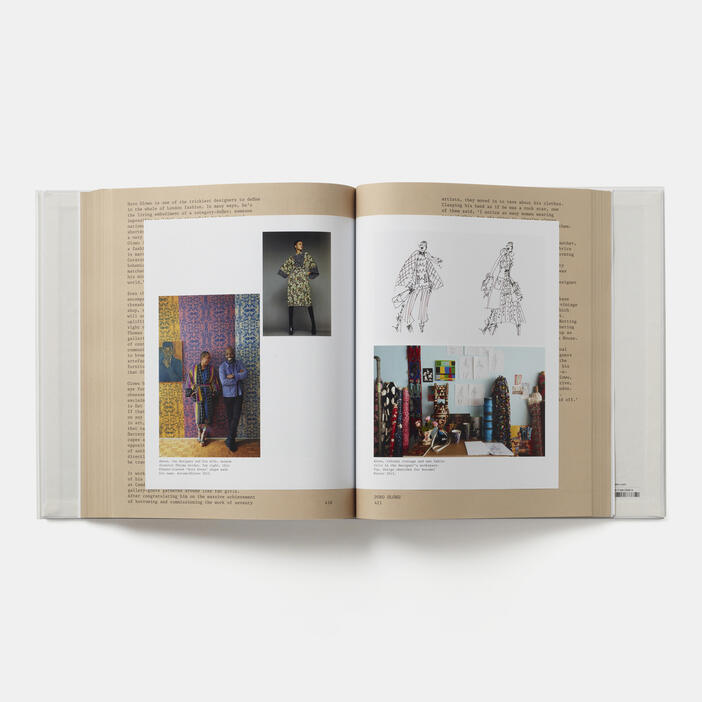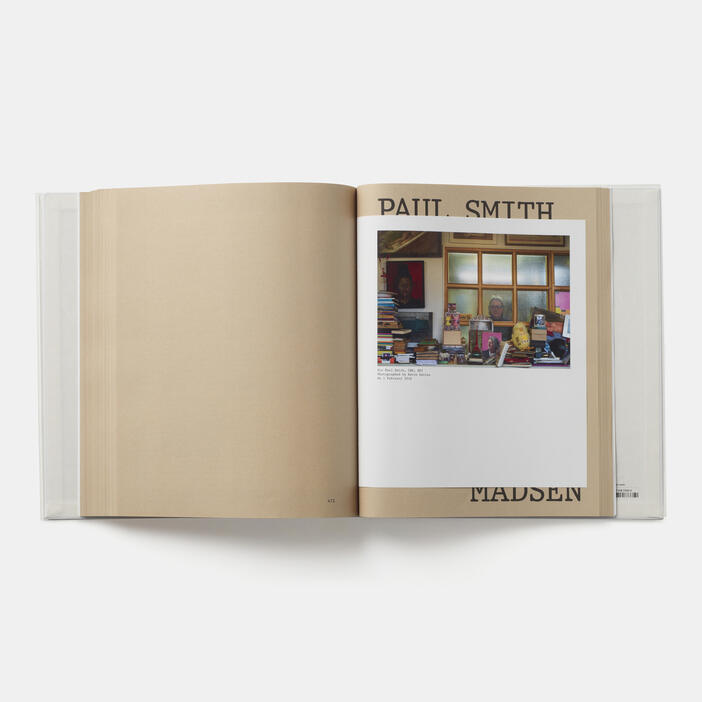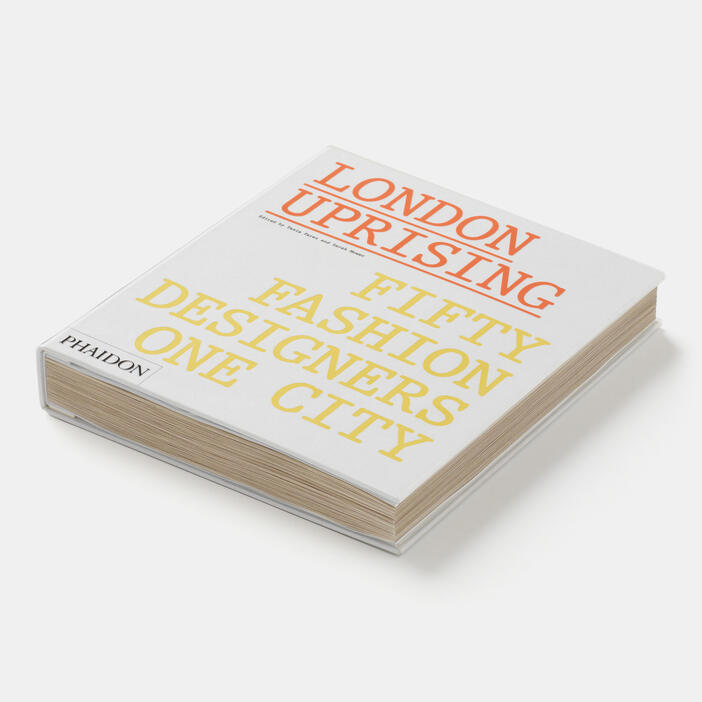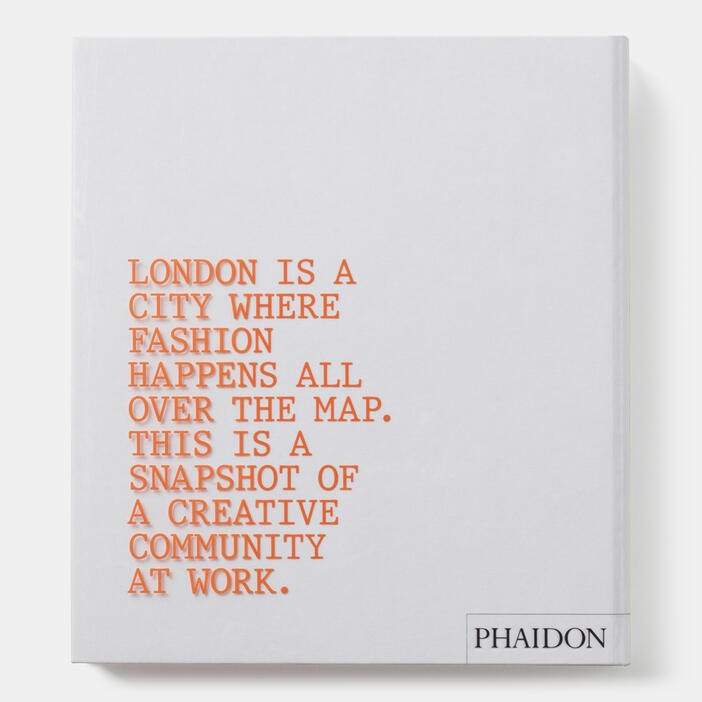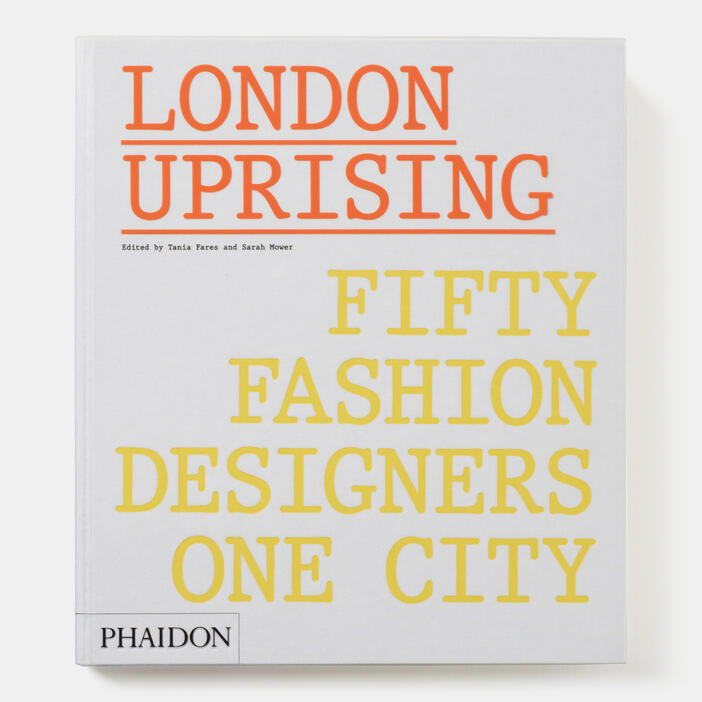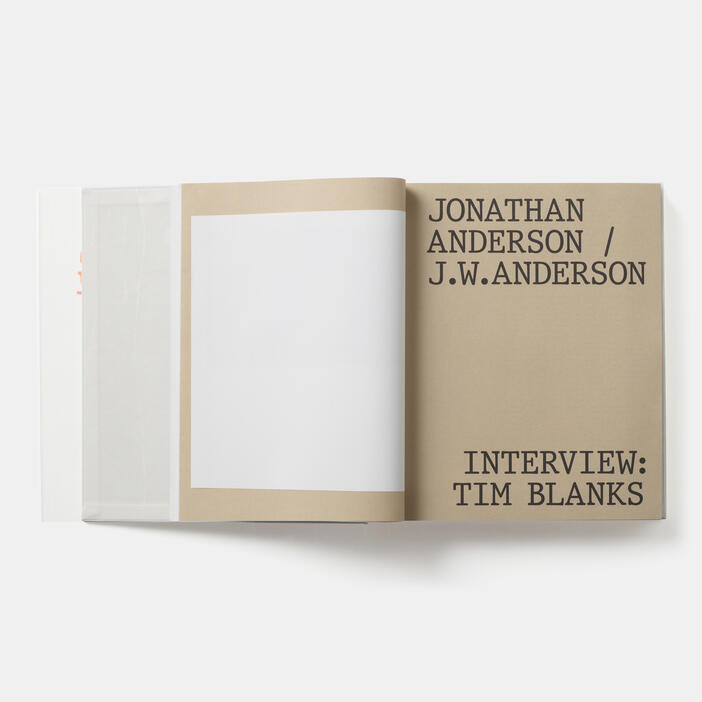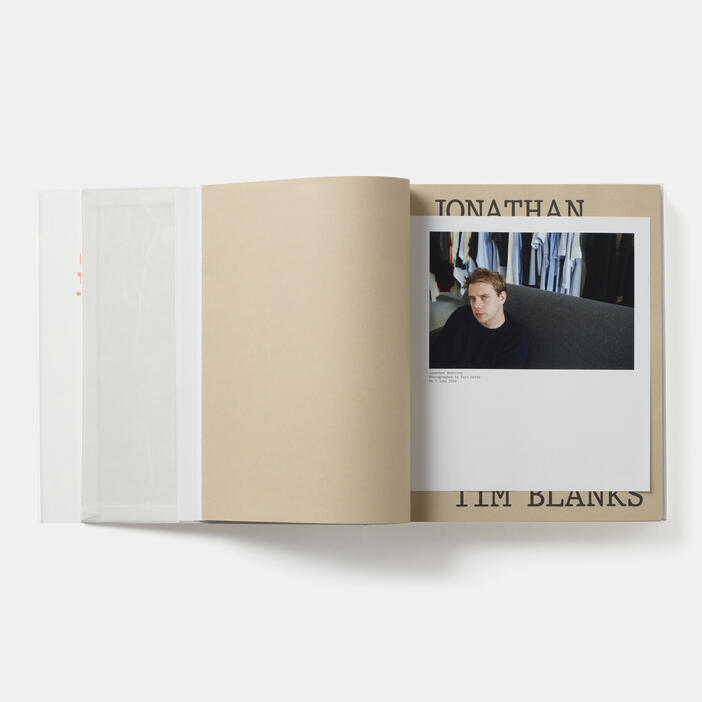 London Uprising: Fifty Fashion Designers, One City
Price AUD$140.00 Price CAD$130.00 Price £69.95 Price T100.00 Price USD$100.00
An unprecedented and intimate behind-the-scenes look at London designer fashion over the last fifteen years, edited by Tania Fares and Sarah Mower and profiling 50 leading London fashion designers, from Paul Smith and Stella McCartney to Erdem and Simone Rocha.
London has long been a fashion-world capital, and the past fifteen years have been an especially fertile period in its centuries-long history of setting trends. This stunning book is an all-access pass into the world of designer fashion - an exclusive behind-the-scenes studio tour that calls in on fifty of the city's leading design talents - London-based global superstars - all of whom open up about their practice and philosophy, and share a wealth of images from their private collections.
Specifications:
Format: Hardback
Size: 290 × 250 mm (11 3/8 × 9 7/8 in)
Pages: 608 pp
Illustrations: 430 illustrations
ISBN: 9780714873350
Tania Fares is a passionate supporter of the London fashion industry and co-founded the BFC Fashion Trust in 2013 with Kim Hersov, editor-at-large of Porter magazine. This not-for-profit organization is an interdisciplinary hub that connects more than 130 community members from business, finance and the arts, who gain access to studio tours and talks by leading fashion figures. It also mentors and supports talented young designers. In 2014, Fares became a British Vogue contributing editor. She continues to support and champion fashion, art and design and works in partnership with Farfetch, to help launch new designers from UK universities. She is a Jury panel member at PAD London.
Sarah Mower MBE is a journalist and advocate for young designers whose curiosity about the meaning and direction of fashion has always motivated her to seek out new talent. As chief critic for style.com, and then Vogue's voguerunway.com she has charted the rise of the designers in this book, often finding and making relationships with them as students. Her interest in scouting talent and representing their problems to the British Fashion Council led to an active roaming role as the BFC Ambassador for Emerging Talent in 2009. She took the chair of the NEWGEN selection committee in the same year, bringing in London's top expert buyers and fashion editors to help young designers navigate through their first years in business. She is a visiting professor at Central Saint Martins (CSM) and an honorary fellow of the Royal College of Art.
"A backstage pass into the studios of the capitals coolest designers... A gorgeous tome."—Sunday Telegraph, Stella Magazine
"London has always been a creative hub... This handsomely illustrated volume explores the studio spaces of the city's fashion designers, from tiny, one-room start-ups to internationally successful businesses. Each chapter is written by a fashion authority... The book celebrates the people who bring so much sartorial exuberance to the capital."—Harper's Bazaar
"Anyone with an iota of interest in British style will disappear into London Uprising... Reveals what makes London fashion tick."—Daily Telegraph, Saturday Magazine
"A fashion capital that pulsates with verve... A fabulous account of London's style scene."—Red
"Taking us to the studios of London's most renowned designers, we're granted access to the practices and philosophies of a multigenerational, multinational fashion community... The book 'brims with the brilliance of London's creative talents."—Refinery29.uk
"Fashion fairy godmother and BFC Fashion Trust co-founder Tania Fares has teamed up with Sarah Mower to offer a behind-the-scenes tour of the British fashion landscape in the new tome London Uprising."—Evening Standard, ES Magazine
"Insiders Sarah Mower and Tania Fares share rare access to London's hottest brands... Interviewed by fashion's top journalists."—Grazia
"The book is a paean to 50 London-based talents."—Women's Wear Daily
"Scours the studios of Jonathan Anderson, Simone Rocha, Duro Olowu, Christopher Kane et al, unpicking what lead to the rebirth of London's fashion scene in the early noughts."—Wallpaper.com
"While the influence of UK designers - from Alexander McQueen to Vivienne Westwood - can be felt worldwide, the industry can often feel elitist and impenetrable. A new book London Uprising hopes to demystify this pocket of the creative industry that contributes £28 billion to the UK economy with interviews with the biggest names who work in the capital."—Independent.co.uk
"Delves straight into the heart of what it means to be a fashion designer in England's capital today... London Uprising asserts London's unique position as a huge driving force in commercial fashion, as well as the city's punk approach to entrepreneurship... A lush snapshot of a time full of uncertainty."—AnOthermag.com
"London is often where the world looks for a creative lead - and now there's a book to celebrate this... A rare look at the behind-the-scenes processes involved in what makes London designer tick."—DazedDigital.com
"London's designers know how to mix art and commerce and have become such an important part of the cultural geography - and economy - of the city."—BecauseLondon.com
"An insider's view of the fashion game."—Drapers
"A tribute to the wild, weird, magical, mysterious, talented, and visionary designers who make London such a fashion forward place. From big brands working out of big historic houses to big dreamers working out of Seven Sisters studios, it's got a little bit of everything, a little bit for everyone. Buy it, buy two! Buy it by clicking on this link. Treat yourself. You deserve it."—I-D.Vice.com
"You know those walking tours you sometimes pass in London? The ones with lots of excited tourists and a guide that is possibly holding up an umbrella. Well, consider this, London London Uprising: Fifty Fashion Designers, One City, written by Tania Fares and Sarah Mower, as the equivalent for fash lovers in book form."—10magazine.com
"Fashion bible... The fashion world's great and good celebrated the publication of London Uprising: Fifty Fashion Designers, One City at an elegant party."—ES (Evening Standard) Magazine
"Tania Fars and Sarah Mower were joined by the great and the good of the fashion world to toast their new book."—Grazia
"An unprecedented insight into a kaleidoscopic, dynamic world of creativity and enterprise and an essential read for fashion insiders and anyone serious about understanding the business of fashion in the twenty-first century."—MatthewWilliamson.com
"A book to celebrate British designers... Fabulous... Full of beautiful imagery and exclusive interviews."—The-Pool.com
"More than just a coffee-table book, and perfect gift for the clothing-obsessed in your life."—Mail on Sunday, You
"Some stories are begging to be told. The authors of London Uprising: Fifty Fashion Designers, One City know this... If you are passionate about London fashion or looking to dive deeper into the city's fashion heart, London Uprising will be your bible... If you want a first-hand experience behind the scenes of London fashion, in the company of a true insider, look no further."—SideStory.co
"A riveting profile of the city's leading talents. With studio tours, intimate musings and interviews."—Sphere
"An unprecedented and intimate behind-the-scenes look at London designer fashion... Stunning."—MrsD-Daily.com
"For me, this perfectly captures everything I love about London and why it's the best place for innovation."—Alice Temperley, Porter
"The best book I've read in the last year is London Uprising... It's beautifully produced... but it's also a sensitive, behind-the-scenes into this amazing creative hub. The depth and variety of designers and their studios is lovely."—Amanda Wakeley, Financial Times, How To Spend It
"This is the most comprehensive guide to how to be in fashion, London-style."—Hong Kong Tatler (Hong Kong)
"With diversity, innovation and talent adding fresh lustre to the capital's brands, a new book goes behind the scenes with the designers."—TheWeek.co.uk
"The definitive resource for British fashion fans... It's the closest thing to a studio tour that you can wrap and put under the tree." —The Daily Telegraph