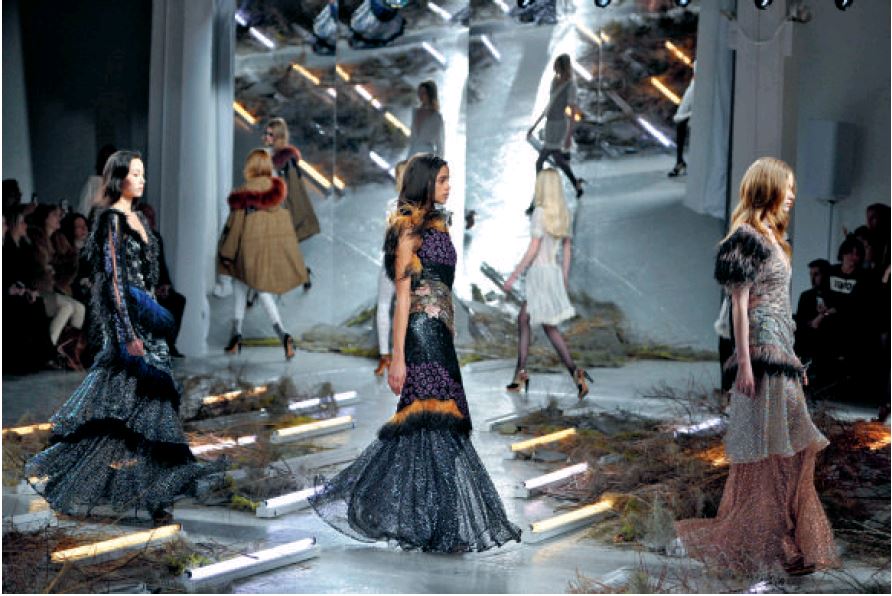 5 shows that transformed fashion: Betak and Rodarte 2016
Creating a visual presence on the catwalk proved tricky - until the sisters met fashion genius Alexandre de Betak
In the fashion industry, Kate and Laura Mulleavy are outsiders. The sisters were born and raised in California, not London, Paris or New York; they studied art history and English literature, not pattern cutting or accessory marketing; and their label, Rodarte, with its heavily layered, detailed, deeply romantic garments, is quintessentially Californian, albeit more Once Upon a Time in the West, rather than The Bling Ring.
The sisters won over plenty of influential friends soon after they founded the label in 2005. However, getting together a clear visual presence on the catwalk proved a little bit harder.
"For the early shows, we just scraped things together," recalls Kate in our new book Betak Fashion Show Revolution. "We had a conversation with Anna Wintour after our second show in New York. She said, "What you are doing is so special, but your show experience isn't really connecting to what makes what you're doing special; like you walk away not fully experiencing it." I think we just thought, "Well, who do we think does really amazing shows and seems really artistic?" We realized that we had to work with Alexandre de Betak."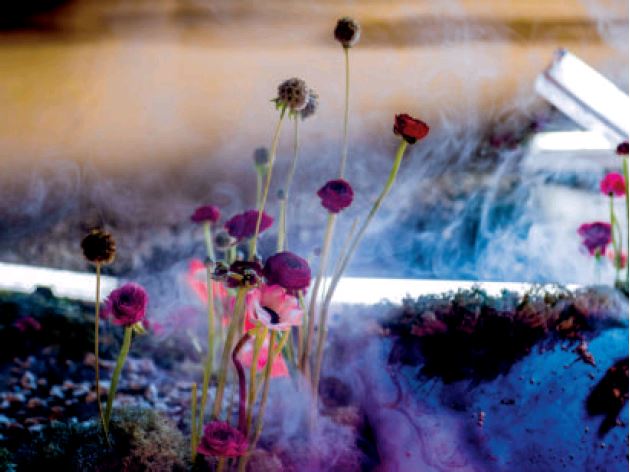 This French designer and show producer is responsible for the look of pretty much every incredible fashion runway show featured in glossy magazines, on websites and on social media over the past two decades.
The New York Times describes him as "the Fellini of fashion and the Cecil B. DeMille of the runways". For 25 years, Betak has produced many of the fashion world's most memorable shows and events for brands as diverse as John Galliano, Viktor & Rolf, the Guggenheim Museum and Prada.
The Rodarte designers met Betak in New York's Bowery Hotel in 2007, and immediately began working together. Rather than try to gild the Mulleavy girls' look, Betak created shows that ran contrary to Rodarte's deeply detailed garments. While the clothes are delicate and ethereal, Betak's accompanying shows are industrial and raw, filled with neon strip lighting - a recurrent motif in Rodarte's fashion events right up until today.
For the fashion house's autumn/winter 2016 show, Betak's Bureau Betak created an abstract forest of hanging light columns enveloped in chicken wire, and dotted with flowers.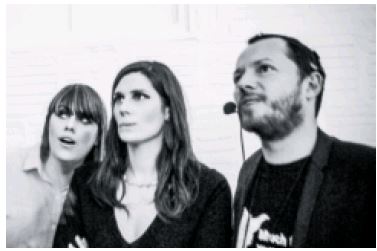 "In this show, we explored the idea that nature can break through the man-made," Betak explains in his new book. "We created piles of gravel and concrete slabs on the floor with flowers growing up through them with the help of fluorescent tubes. To enhance the sense of breaking through, we designed for a soft humid haze to be emitted from underneath the piles, but sadly we had to turn the machines off before the show started in order to reassure guests who were concerned the set had caught fire."
Now, that's one hot show. You can see many more images and learn more about this visionary's work in our new book Betak Fashion Show Revolution.