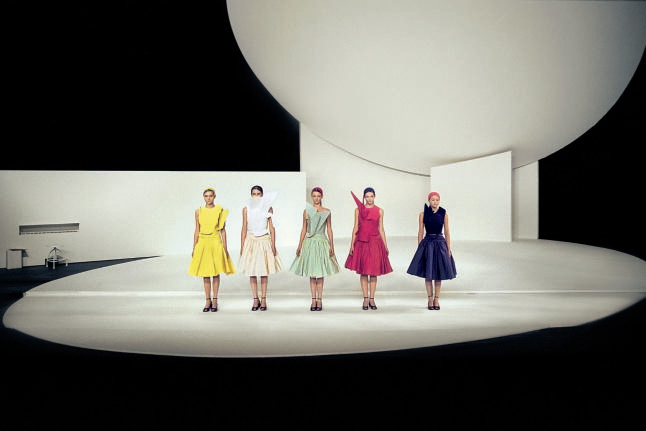 5 shows that transformed fashion: Betak and Hussein Chalayan
In 2000, Alexandre Betak took Chalayan's most challenging garment - the Airplane Dress - and made it soar
Two decades ago, in 1997, the innovative fashion show producer Alexandre de Betak began his collaborations with the Cypriot designer Hussein Chalayan. Both were in their twenties, and both were pushing the boundaries within their respective fields. Betak was making a name for himself creating groundbreaking runway shows for clients such as Helmut Lang and Prada, while Chalayan was creating beautiful, minimal, avant-garde garments - he buried one collection in his garden to lend it earthier tones - and coffee tables that turned into skirts.
Presenting this sort of work in a coherent manner was not an easy task, but Betak rose to the challenge, staging a number of memorable, shows that both displayed Chalayan's artistry and his own dramatic temperament.
Rather than try to outdo the garments on show, Betak paired back the productions, to let the clothes shine through with just a few choice tricks and big reveals.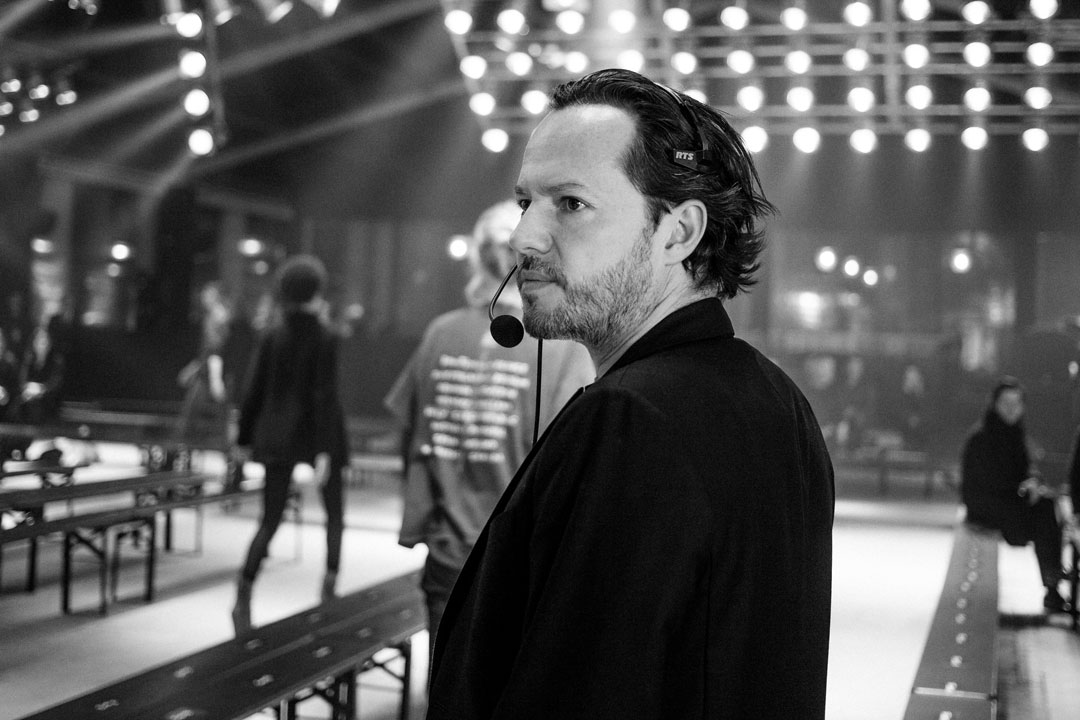 "There might seem to be nothing minimal about women dressed in home furnishings, cone-heads, or chadors, but the disciplined codes of a Chalayan show were clear from the start, regardless of all the wild surprises," explains Vogue's Sally Singer in the introduction to our new book Betak: Fashion Show Revolution. "The shows were overtly theatrical, in that the audience always sat on one side facing the models. The music was always live. There could be nudity, but it probably wasn't sexy. The choreography was invariably precise and at times deliberately confrontational. To Audrey Marnay, all in red in the chador show, Alex gave the instruction: "You go out in the middle of the theatre and you look in the eyes of every person in the audience. And when you are done you can leave." Marnay lasted three minutes."
The pair chose Sadler's Wells theatre to stage these productions – a London venue better known for dance performances, rather than fashion shows. Among their most memorable productions was the one for Chayalan's Spring/Summer 2000 collection, which included his famous Airplane Dress; moulded from fiberglass and resin composite, the garment's outer shell opened when triggered via remote control, to reveal a soft inner mass of tulle.
Betak focussed on this playfulness by drafting in a young boy with a toy car transmitter to activate the dress's servos, to the audience's delight; you can relive the moment in this video; the dress pops open around the 2:30 mark.
It was just one moment among many that won the world's fashion press, buyers and critics. "Hussein Chalayan's performances at Sadler's Wells theatre were the first time I'd seen such precision applied to a fashion presentation," says Business of Fashion's Tim Blanks in our new book. "So much could go wrong. Hussein would conceive of an unlikely union of the possible and the impossible, and it was Alex's job to broker the union."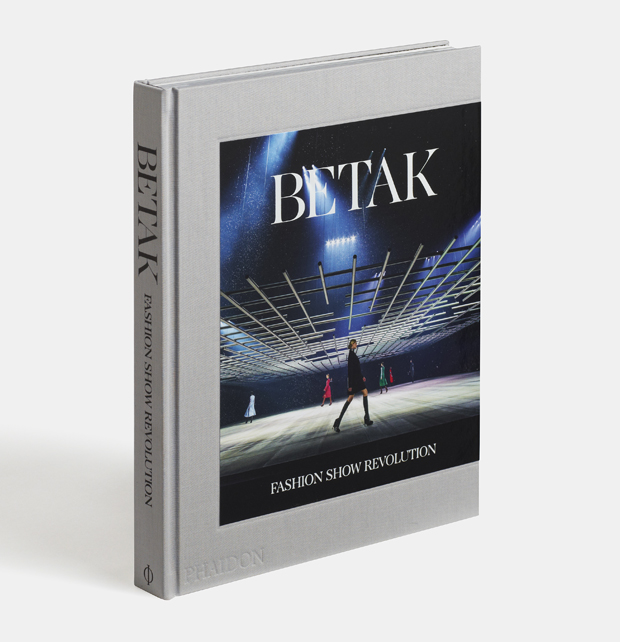 And broker it he did, creating some of the most memorable shows of the past two decades. To find out more about these, as well as Alexandre's work with Raf Simons, Christian Dior, Prada and many others, order a copy of Betak: Fashion Show Revolution here.