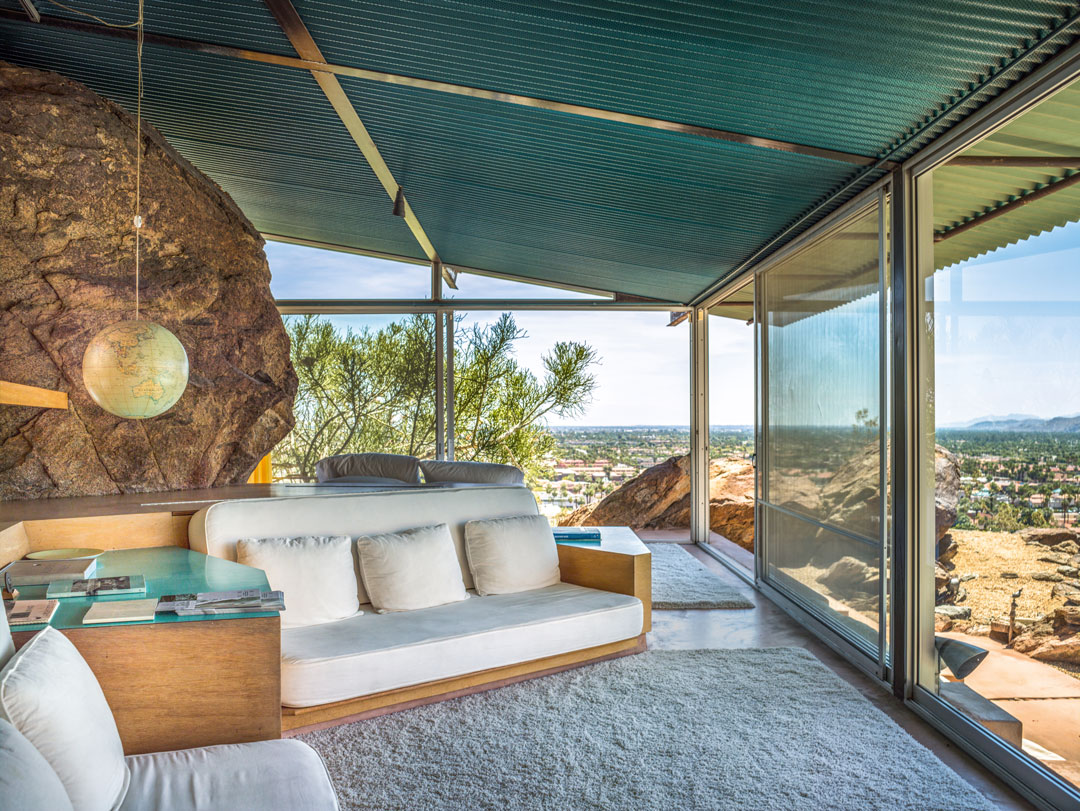 The Palm Springs home that gave us desert modernism
Albert Frey helped bring modernism to the Californian desert. Can you tell from his perfectly appointed lounge?
Today, alongside snowbirds and Sinatra, the Californian desert resort town of Palm Springs is most closely associated with a certain type of slick, domestic mid-century architecture known as desert modernism.
But when the Swiss-born architect Albert Frey first moved to America in 1930, the chilly, new architectural styles of Europe had yet to be exposed to Palm Springs' arid environment, despite its bare landscape possessing a natural affinity for modern minimalism.
"Frey played an important role in the shaping of the area's functional aesthetic, which draws from and responds to its landscape," explains our new book Interiors: The Greatest Rooms of the Century. "It is an approach that this house, the architect's second he designed for himself, quite literally encompasses: the eight-hundred square-foot (74 square metres) hillside plot incorporates a protruding boulder that Frey had extensively surveyed before designing the building to fit exactly around the rock.
"Before his arrival in the United States, Frey had worked in Le Corbusier's Paris atelier on projects such as the Villa Savoye, the functional principles of which can be seen in his own 'desert modernism': simplicity of materials, such as corrugated metal for the roof, and form. The compact living room makes maximum use of the space, thanks to an ingeniously designed unit made from locally sourced wood that incorporates sofas, cupboards, and a dining table.
"Fabrics and furnishings were chosen in colours that echoed either the natural tones of the desert surroundings, the flowers that grow there, or the vast expanse of blue sky beyond the room's glass curtain walls."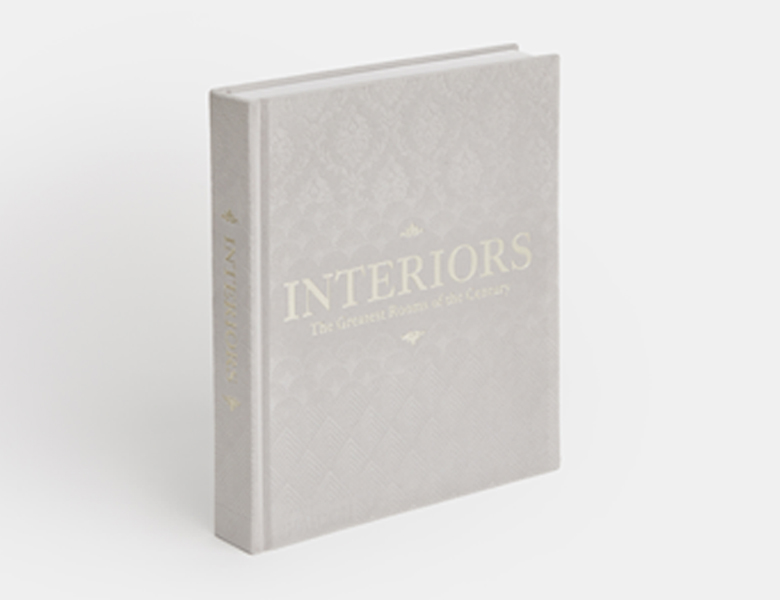 For more on both this beautiful space and hundreds of others, order a copy of Interiors here; you can even choose your book's cover. There are four to choose from: saffron yellow, platinum gray, merlot red and midnight blue. Pick the right one for your own interior.