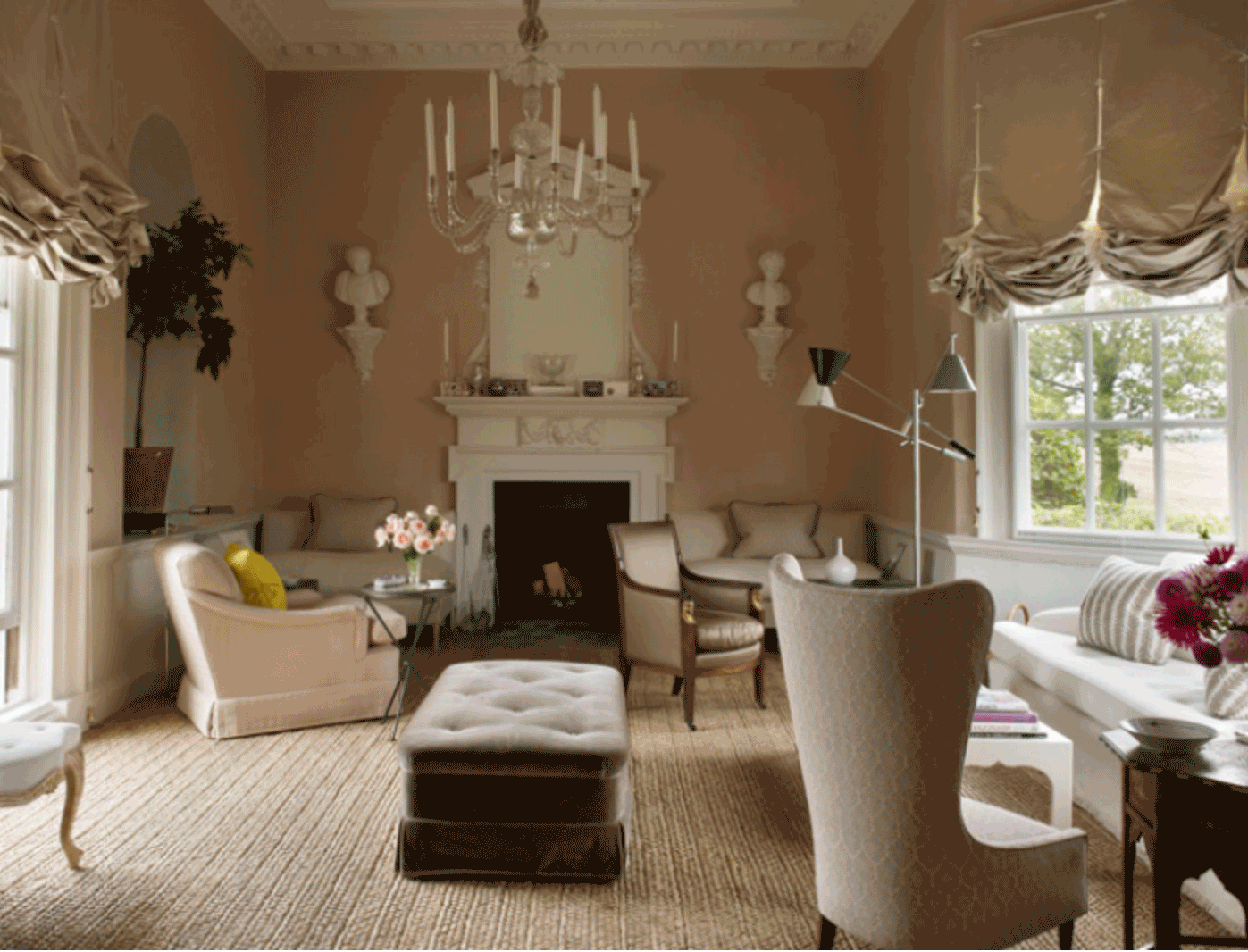 The Interiors Monologues - Veere Grenney
The greatest designers of the century talk about Interiors: The Greatest Rooms of the Century
Classical balance and proportion are constants in the work of Veere Grenney - along with with a contemporary edge and a brilliance for using colour. Born in New Zealand, Grenney arrived in London in the 1970s. After selling furniture on Portobello Road, he trained under Mary Fox Linton and was later a director at Colefax & Fowler, setting up alone in 1997.
Architect and decorator Ben Pentreath, who was on the panel for our London Interiors talk with the book's editor William Norwich, calls Grenney "the greatest aesthete of our generation," saying that when he visited The Temple, he "felt closer to Heaven than I've been for a while." Design-world icon Dara Caponigro says of Grenney: "He creates interiors that are at once serene and exciting, never forgetting that rooms should be comfortable and livable."
The Temple (above) is an exquisite Palladian fishing lodge once owned by legendary decorator David Hicks. Veere Grenney bought it in 1985 and has been restoring it ever since. It's featured in our new book, Interiors: The Greatest Rooms of the Century, highlighting 400 of the world's best living spaces created by over 300 of the most influential people in interior design. (In keeping with such a mammoth and ground breaking undertaking we decided to make it available in four different colour cover choices.)
As we relate in Interiors, the villa essentially consists of one magnificent space - the salon - flanked by more intimate rooms. Its scale is complemented by low-key textiles, with eighteenth- and nineteenth-century antiques and pieces designed by Grenney himself. The dusty pink of the walls was developed by Grenney's partner, David Oliver, with woodwork in soft gray. It is typically restrained, yet endlessly romantic.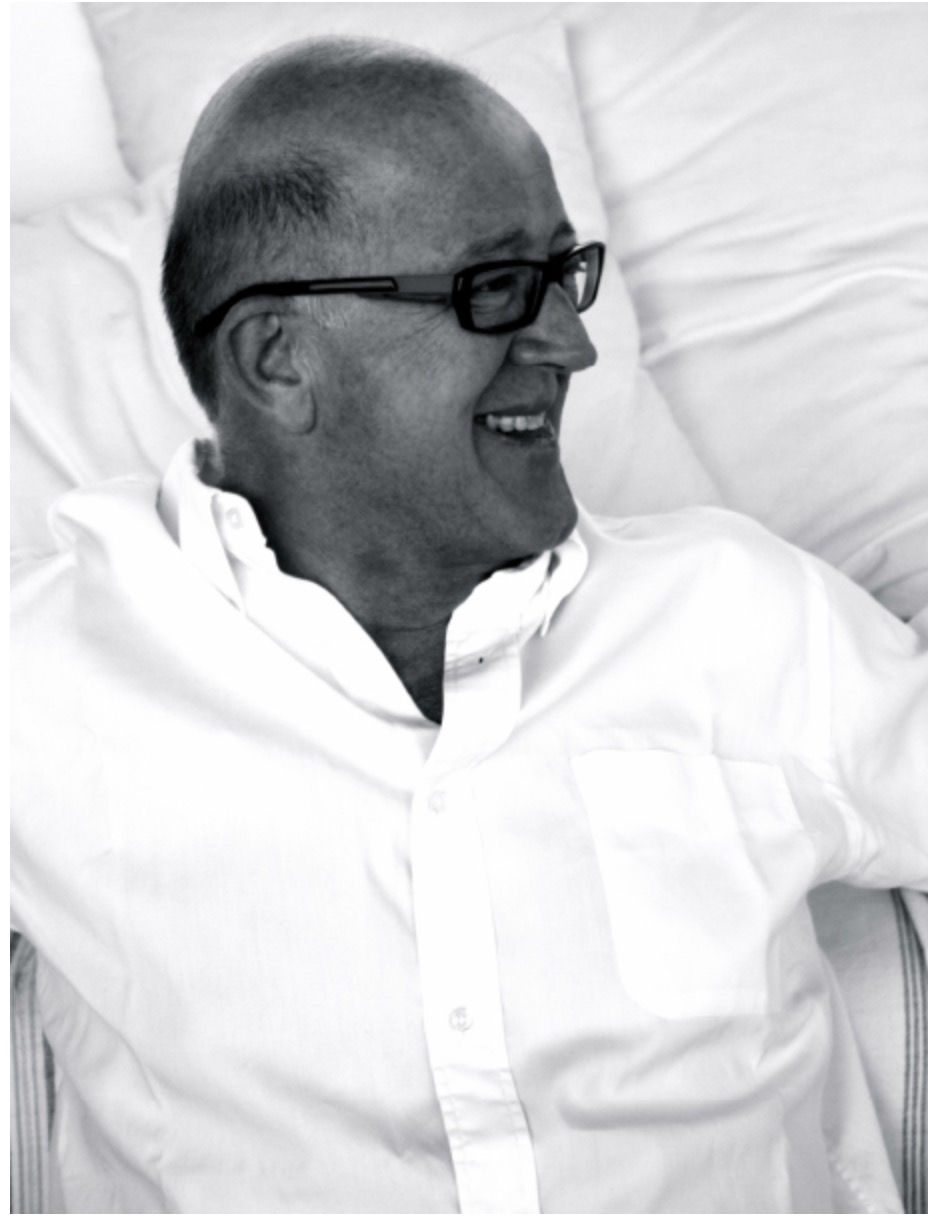 We thought it would be a good idea to ask Veere Grenney about the interior in our book that inspired him the most; what it means to be featured in Interiors: The Greatest Rooms of the Century and what is the most important aspect of a room that aesthetically-minded buyers of the book can focus on. And, of course, we obviously had to ask him where in his own home he'll be placing his personal copy.
"There are a number of designers in the book that had a huge influence over my work . They include: John Fowler, Nancy Lancaster, David Hicks and Billy Baldwin. Of these, the supreme influence has to be Billy Baldwin, who incidentally was a major influence on David Hicks. Baldwin was the masterful American Decorator who had the unique ability of always being current. He was always 'of the moment' be it in a more traditional mode or contemporary.
His work was ordered, harmonious, beautiful, always comfortable and elegant. Everything was as it should be and nothing he ever did was vulgar or out of keeping. He had enormous taste and understood the importance of the correct architectural detailing complementing the best decoration. By nature he had a personal modesty and his work always reflected the paramount importance of a client's needs. Without question his influence on 20th century design and decoration was very important!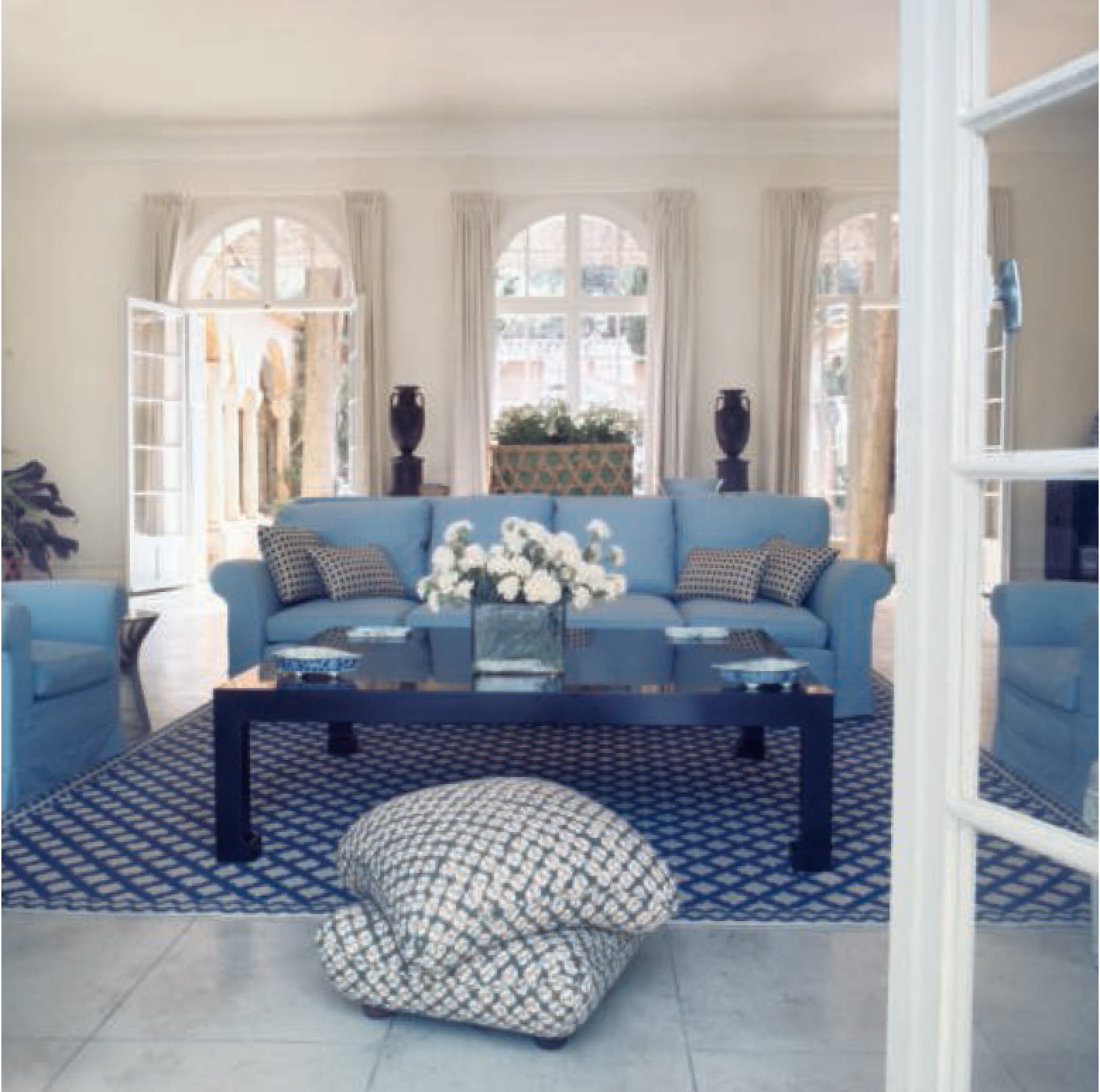 "I feel very humbled to be named one of the greatest Interior Designers of the century. When you work very hard as I have and you are only concerned with the quality of the product it's always a great thrill to receive a great accolade."
"The most important area of any Drawing Room is how the furniture is grouped for conversation. In a large room, two separate seating areas are wonderful. It never works from my experience to have a grouping to take more than 6-8 people. If the room isn't enormous it's very nice to have a grouping and another small seating area. Alternatively have two chairs either side of a games table or a writing table. After all a Drawing Room, bedsides being beautiful to sit in, is usually about people in conversation."
Oversized and available in four collectable velvet covers to decorate any space in style, we wondered what colour cover of Interiors: The Greatest Rooms of the Century Veere will be choosing.
"Yellow rooms are difficult but almost every Drawing Room I've ever done in any colour looks wonderful with a pop of yellow," he says. "I usually achieve this with a yellow silk cushion but a yellow coffee table book will be just as good."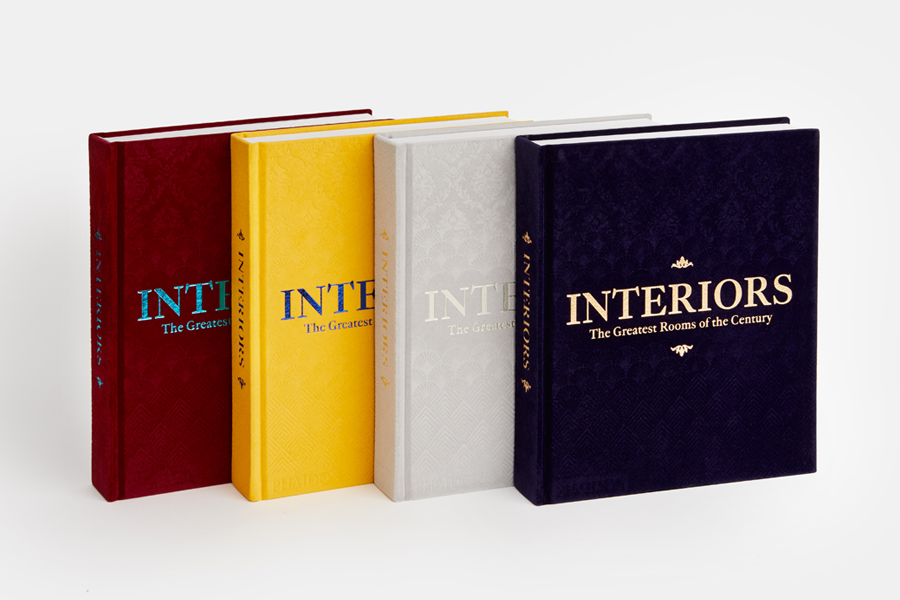 Take a look for yourself and choose your own version of Interiors: The Greatest Rooms of the Century here. And check back in the next few days for our next interview with a designer from the book. Meanwhile, you can see more of Veere Grenney's beautiful work on his website.