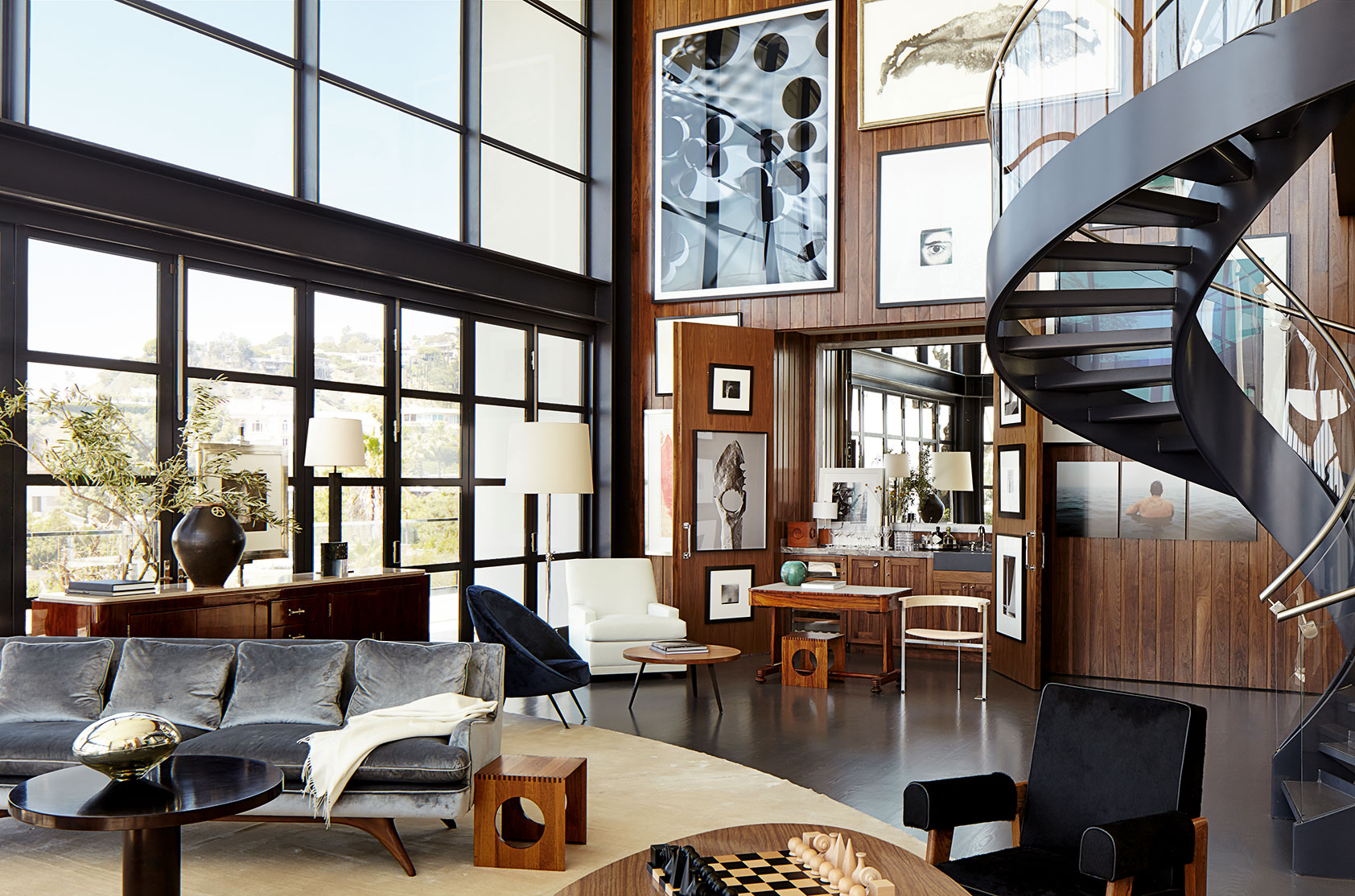 The Interiors Monologues - Dan Fink
The greatest designers of the century talk about Interiors: The Greatest Rooms of the Century
Dan Fink founded Dan Fink Studio, a San Francisco interior design firm with a broad interest in history, art, and "new American living", in 2010, after graduating from Stanford and spending several years in the tech industry. He's perfectly positioned to design homes for Silicon Valley's movers and shakers, describing his client base as people who "suddenly found themselves with the means to buy that first dream home, but who aren't quite comfortable with the design establishment."
The home above is a great example. Fink sourced and designed this Los Angeles property for a Silicon Valley entrepreneur who wanted somewhere beautiful to relax, entertain, and discuss intellectual interests. And he found the perfect location: a promontory with panoramic views of downtown LA and Santa Monica. The existing house was mostly demolished and replaced by a sleek, V-shaped mansion which paid homage to the art deco palace built by Cedric Gibbons for his wife, Dolores del Río. The focal point of its enormous Great Room is a sinuous double-helix staircase. Hung on the rich, glossy walnut walls is an eclectic mix of art by Anne Collier, Thomas Ruff, and Gary Schneider. The room is flooded with light through the black-framed, deco-style windows - perfect for those salon-style conversations!
The home is featured in our new book, Interiors: The Greatest Rooms of the Century, which highlights 400 of the world's best living spaces created by over 300 of the most influential people in interior design. (In keeping with such a mammoth and ground breaking undertaking we decided to make it available in four different color cover choices.)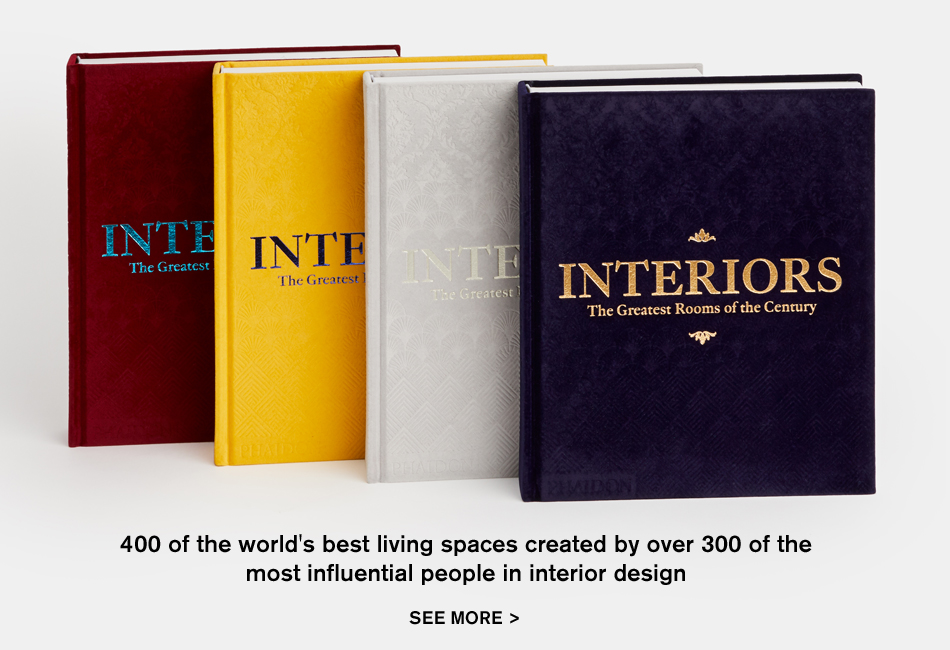 We asked Dan about the interior in our book that inspired him the most; what it means to be featured in Interiors: The Greatest Rooms of the Century and what is the most important aspect of a room that aesthetically-minded buyers of the book can focus on. And, of course, we obviously had to ask him where in his own home he'll be placing his own copy of Interiors.
He told us he "loves"Donald Deskey's manager's apartment at Radio City Music Hall. __ "It's quintessentially New York."__ He believes, "the window is the most important," part of a room. "Let as much light in as possible." And he'll be keeping his copy of Interiors "on my desk, and in midnight blue".
Take a look for yourself and choose your own version of Interiors: The Greatest Rooms of the Century here. And check back in the coming days for our next interview with a designer from the book. Meanwhile, you can see more of Dan Fink's precise yet chic interior design at his website here.