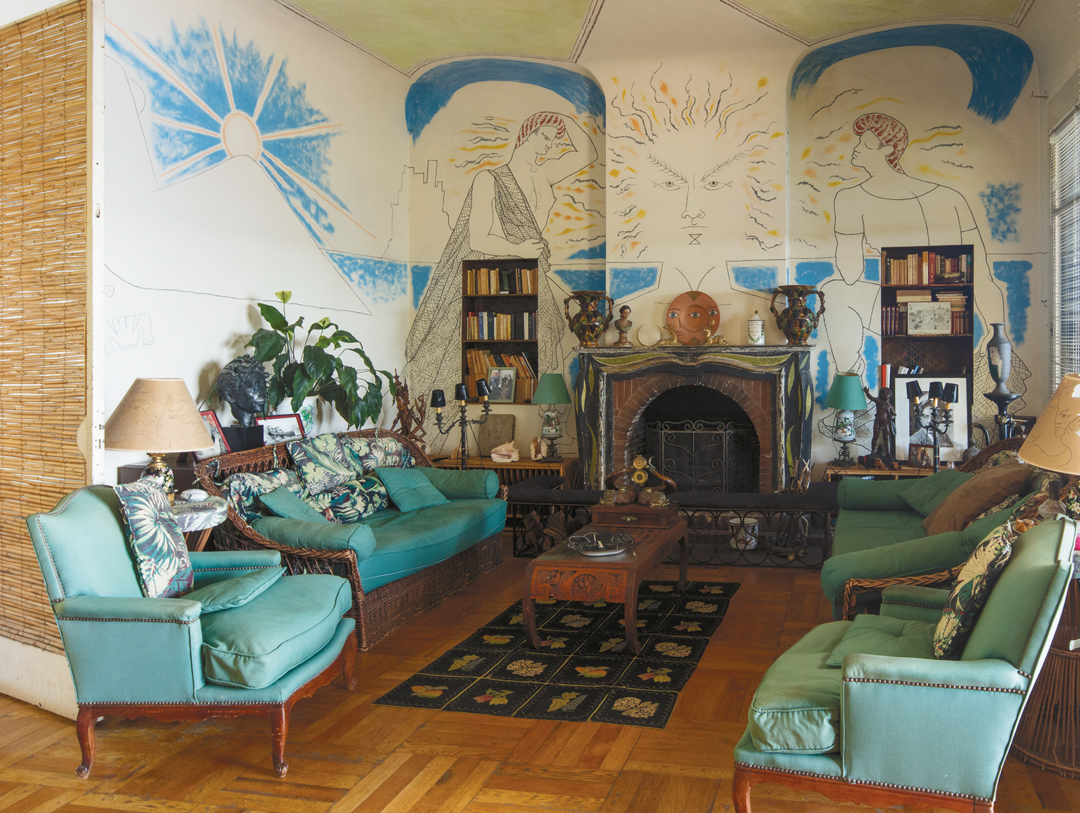 The villa where Jean Cocteau communed with the Gods
Our new book Interiors: The Greatest Rooms of the Century features a Godly work created by the poet and filmmaker
Our new book, Interiors: The Greatest Rooms of the Century, is a beautiful, global celebration of residential interior design and decorating. With 400 rooms organised by designer, the book goes beyond decorators, interior pros and architects, and highlights also the exquisite homes created by artists, style icons, fashion designers, and film actors, all of whom have made a unique contribution to the way we arrange and enjoy our homes.
Some of these creations were made relatively quickly, as formal commissions, yet others were the fruits of long-standing friendships, and say as much about the room's creator as the home's owner.
Jean Cocteau's work at his friend Francine Weisweiller's house, Villa Santo Sospir, on France's Mediterranean coast, certainly falls into the second category.
"In 1949 Jean Cocteau was invited by art patron Francine Weisweiller to stay at her home on the French Riviera," our new book reveals. "Wesweiller had met Cocteau on the set of Les Enfants Terribles and persuaded her husband, Alec, to invest in the film.
"Cocteau came for a week, but asked his hostess if he could paint a mural in the living room, and, over twelve years, Cocteau decorated most of the house in murals and mosaics, sometimes inviting other artists, such as Pablo Picasso, to join in. In characteristic faux-naïf style, Cocteau painted Apollo, the Greek god of sun, philosophy, poetry, and music, with piercing eyes and blazing hair."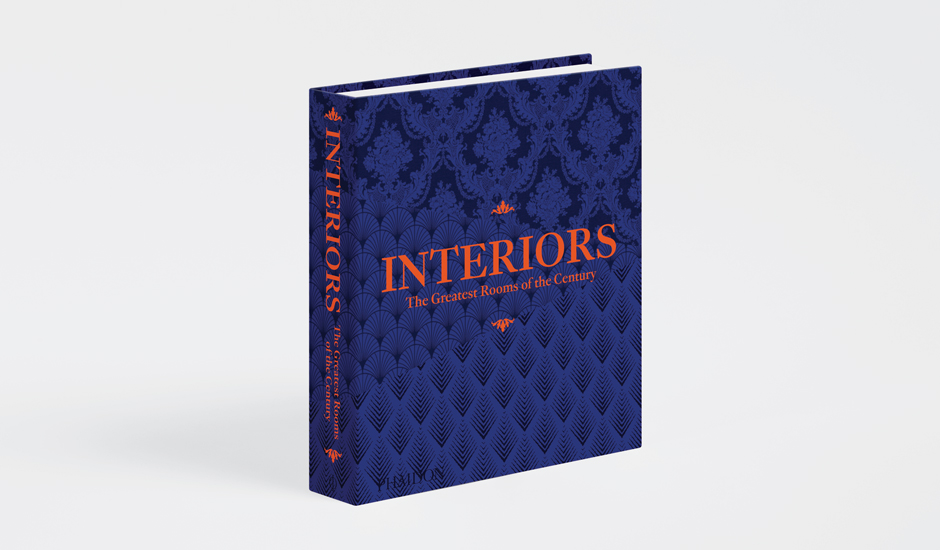 The poet, artist and film director's images might have been applied in a knowingly naïve style, but both the images, and the act of painting meant a lot to him.
"Myth for Cocteau was a vehicle for exploring the role of the contemporary poet, and he evoked Greek gods, goddesses, and goats around the villa, transforming it from bourgeois beach house into a salon for elevated thinking, creativity, and sensuous lounging enjoyed by other guests, including Marlene Dietrich and composer Francis Poulenc," writes Giles. "For Cocteau, it was all about self-expression: "When I was working at Santo Sospir, I became myself a wall and these walls spoke for me." The walls, he said, were like a skin that he tattooed with brushstrokes, creating a mark of enchantment."
For more on interior design from the beginning of the 20th century up until the present day, order a copy of Interiors: The Greatest Rooms of the Century here; you can even choose your own version. There are four to choose from: saffron yellow, platinum gray, merlot red and midnight blue. Pick the right one for your own interior here.