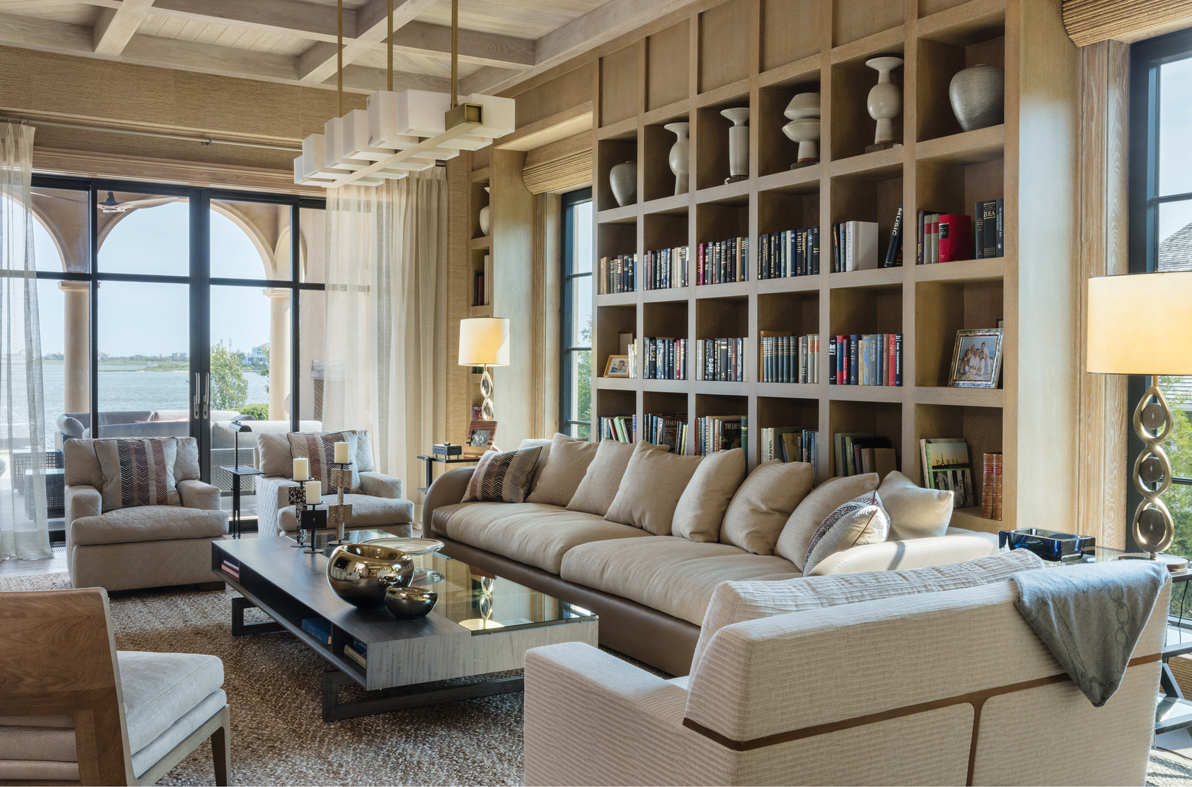 The Interiors Monologues - Penny Drue Baird
The greatest designers of the century talk about Interiors: The Greatest Rooms of the Century
Although interior designer Penny Drue Baird, who works between New York and Paris, believes that there have been no great trends in recent years, she does attest to a "simpler, cleaner, and less-encumbered" style that evolved in interior decorating.
And, as we relate in our new book, Interiors: The Greatest Rooms of the Century, Baird's reputation for acquiring unique furnishings from around the world, and her architectural sensibilities have earned her an international following.
Baird creates atmospheres filled with architectural detail, warmth, and sophisticated charm; she has a penchant for European traditions and style. Her work is eclectic in the true sense of the word, and she likes to think of her work as 'couture,' completely tailored to her clients and their objectives.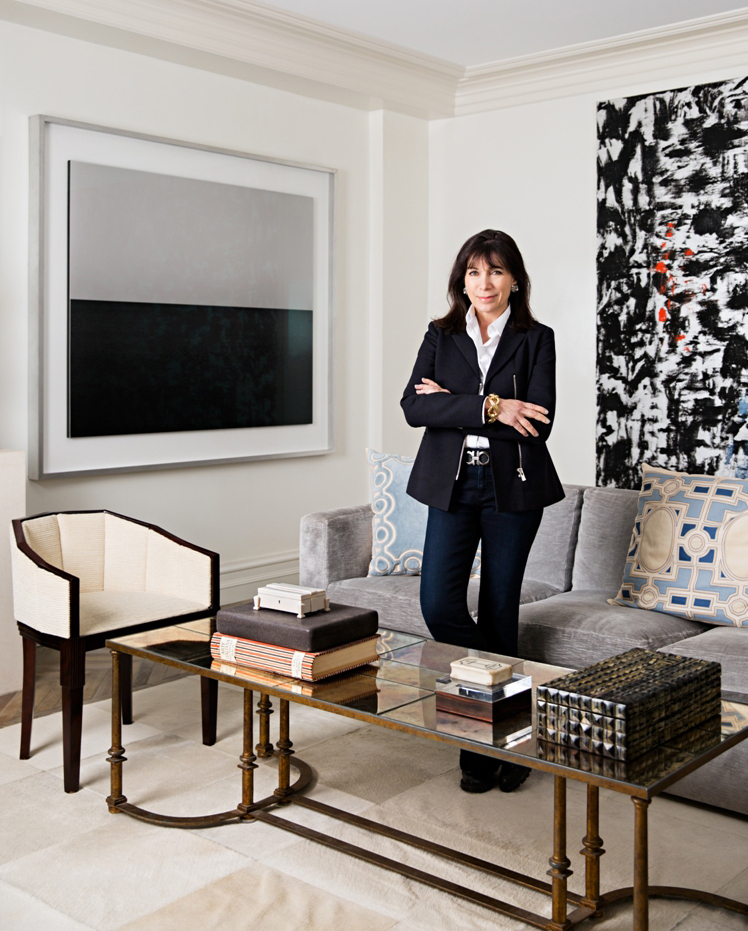 Her less-encumbered style is evident in her interior for the newly built, Tuscan-style Long Island retreat, pictured at the top of the page.
Accommodating the client's desire not to fill the interior with old, dark Italianate furnishings, which directly echo the building's theme, Baird developed a lighter, cooler, more modern theme while remaining true to the architecture by using softer, refined interpretations of the stone, oak, and walnut typical of Italian interiors. Ceilings clad with planks of unfinished wood and large doors fitted with bronze kickplates provide a sense of drama, but the general attitude is more fitting of the light, open, expansive atmosphere of a waterfront Long Island home.
This style is clearly articulated in the library at the Long Island residence and is evident in the calm, neutral tones of an armchair by the Bright Group, a pair of A. Rudin club chairs, and a Promemoria sofa, arranged around a sleek, contemporary cocktail table by Linley and set on a rug by Stark.
Her work on the house is featured in our new book, Interiors: The Greatest Rooms of the Century, which highlights 400 of the world's best living spaces created by over 300 of the most influential people in interior design. (In keeping with such a mammoth and ground breaking undertaking we decided to make it available in four different color cover choices.)
We asked Penny Drue Baird about the interior in our book that inspired her the most; what it means to be featured in Interiors: The Greatest Rooms of the Century and what is the most important aspect of a room that aesthetically-minded buyers of the book can focus on. And, of course, we obviously had to ask her where in her own home she'll be placing her personal copy.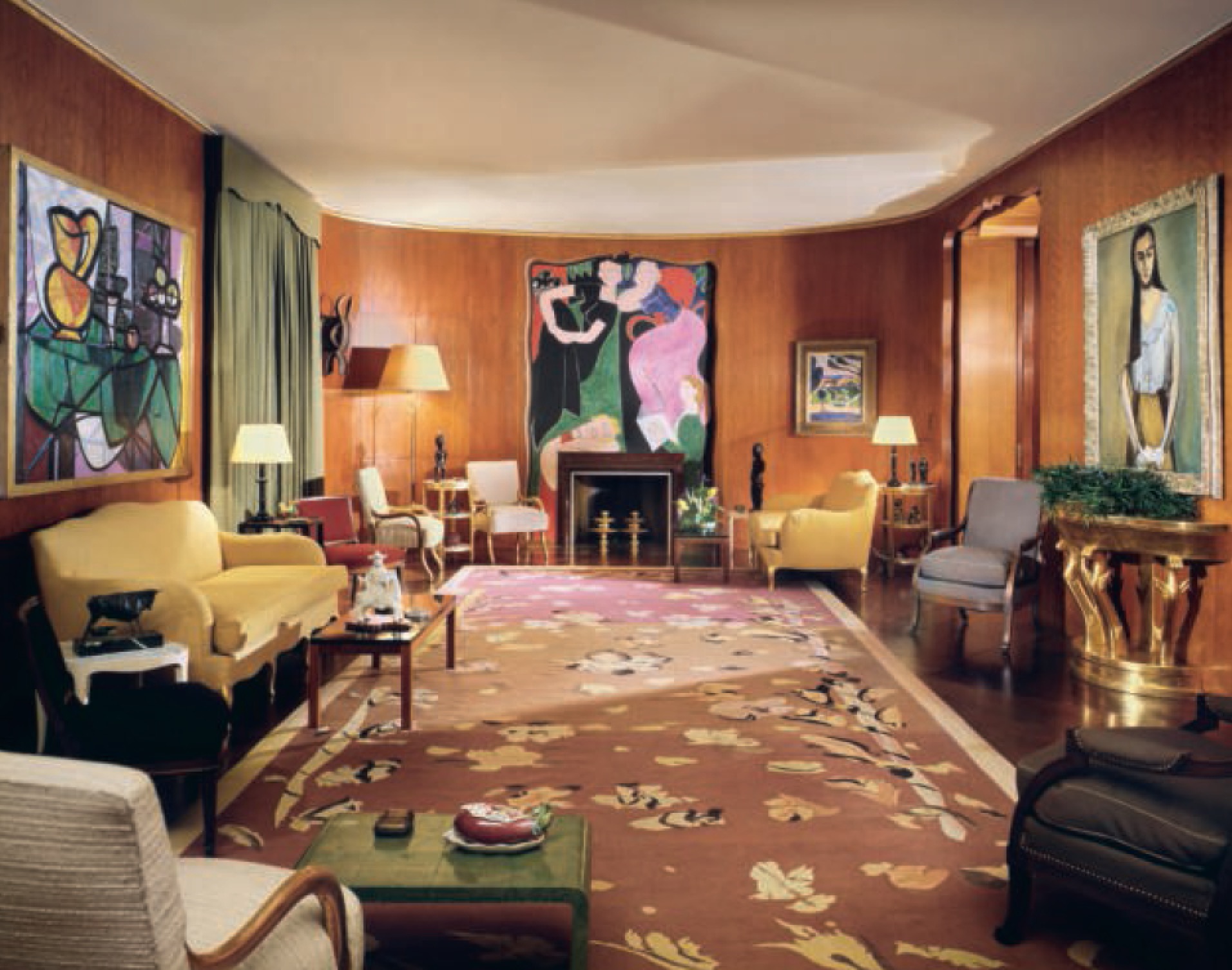 Jean Michel Frank has always been an inspiration to me. Besides a great talent, JM was a disruptor. There are many good designers, but there are very few who have changed the course of design. Innovations by Frank not only still influence us today but still look fresh and timely.
It is a great honor to be included amongst the greatest talents of the century , something one can only hope to achieve in their career.
My favorite part of any type of room is the fireplace area. It is important both physically and conceptually to the mood created in a room. I recommend everyone look at their fireplace as an opportunity for beauty and individualism and accessorize it and embellish it to that end.
Oversized and available in four collectable velvet covers to decorate any space in style, we wondered what colour cover of Interiors: The Greatest Rooms of the Century David will be choosing.
My favorite color is grey and the silver cover would look good in any decor.
Take a look for yourself and choose your own version of Interiors: The Greatest Rooms of the Century here. And check back in the coming days for our next interview with a designer from the book. Meanwhile, you can see more of Penny Drue Baird's beautiful clean interior design work on her website.