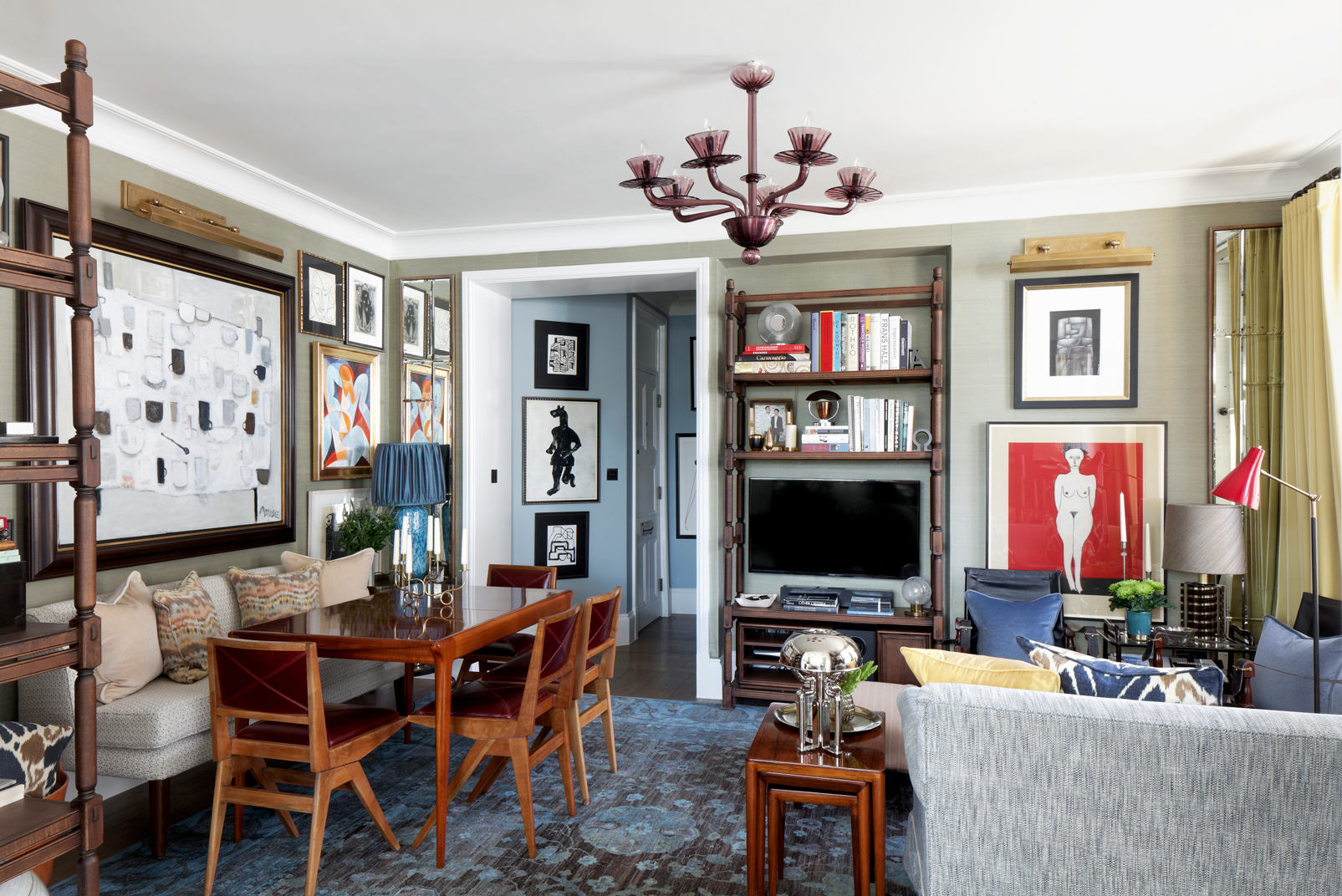 The Interiors Monologues - Martin Brudnizki
The greatest designers of the century talk about Interiors: The Greatest Rooms of the Century
Martin Brudnizki is the man behind the "home from home" aesthetic of upscale establishments across the world including many of the Soho Houses, The Beekman Hotel, New York, as well as London restaurants The Ivy, Le Caprice, and J Sheekey, plus Annabel's, the iconic members' club.
As we relate in our new book, Interiors: The Greatest Rooms of the Century, the Stockholm native moved to London in 1990 to study interior architecture at the American University, then worked for interior design firms before establishing his namesake design studio in London in 2000 and in New York in 2012.
Home for Brudnizki is a two-bedroom flat on the top floor of a Victorian mansion block in west London. It's featured in Interiors: The Greatest Rooms of the Century, which highlights 400 of the world's best living spaces created by over 300 of the most influential people in interior design. (In keeping with such a mammoth and ground breaking undertaking we decided to make it available in four different colour cover choices.)
At about 860 square feet (80 sq m), it's relatively modest compared to the huge jobs Brudnizki routinely takes on—but it has all of the exuberance. He started with the layout, removing a couple of walls to create an open-plan space at the centre of the apartment that combines living room, dining area, and kitchen. He has cleverly layered furniture styles and lighting (LEDs are forbidden), as well as patterns, textiles, and wallpapers throughout to create a series of fine, functional rooms that look as though they've evolved gradually over many years. Art plays a big part in all Brudnizki projects, and his home is no exception, featuring extensive displays throughout.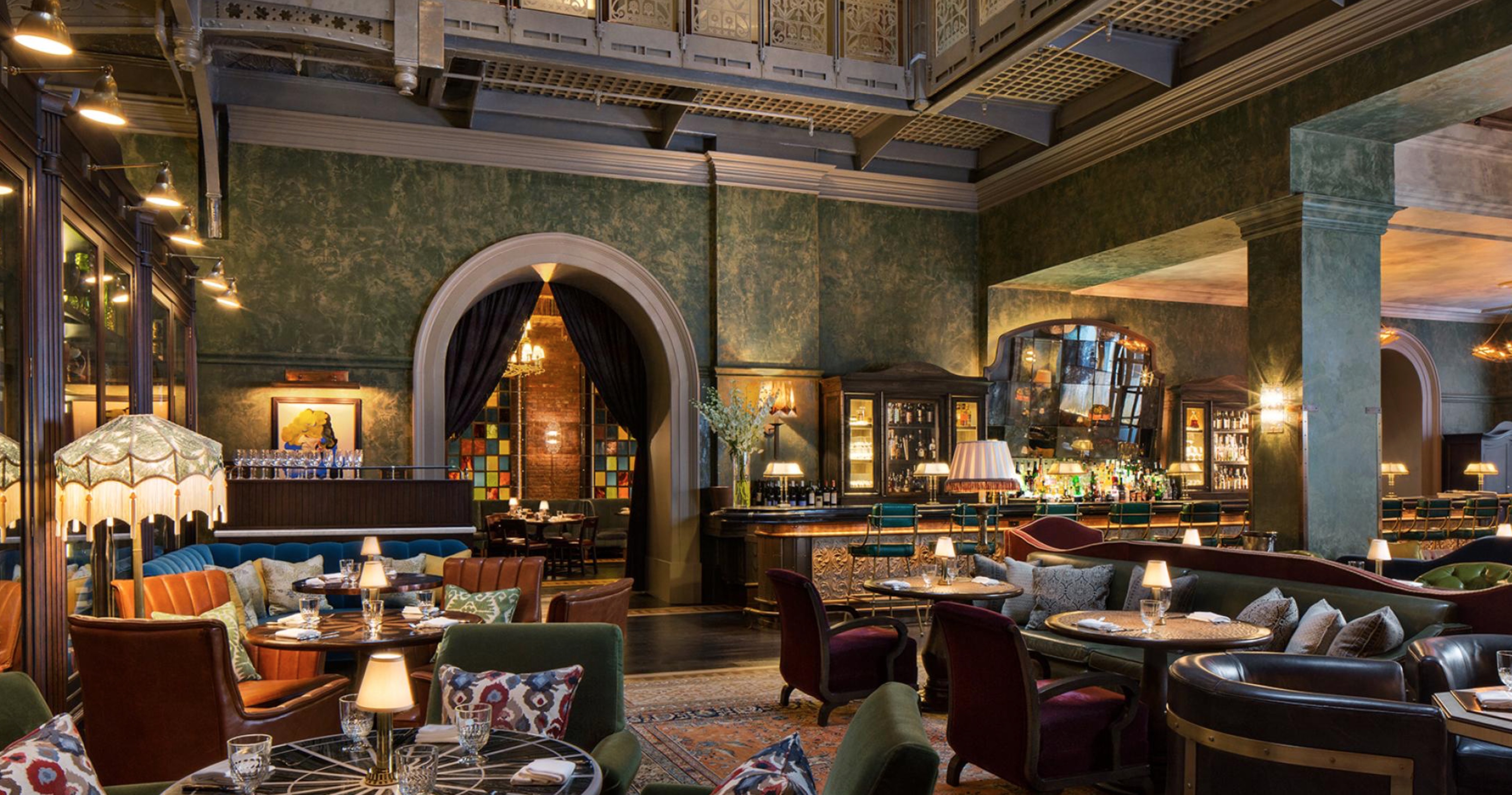 We asked him about the interior in our book that inspired him the most; what it means to be featured in Interiors: The Greatest Rooms of the Century and what is the most important aspect of a room that aesthetically-minded buyers of the book can focus on. And, of course, we obviously had to ask him where in his own home he'll be placing his own copy of Interiors.
"I think that the combination of growing up in Stockholm and then having lived in London for such a long time means my tastes are fairly eclectic. So there are a number of rooms in the book I admire. From the sleek, mid-century lines of Alvar Aalto to the eccentric English country house vibes of Nancy Lancaster, who was so bold in her colour choices and uses of textured materials. I love good European mid-century design but I also love nothing more than a frothy, floral English country house that spills over with character."
"It's a great honour to be included in this book , especially when it includes so many of my design icons"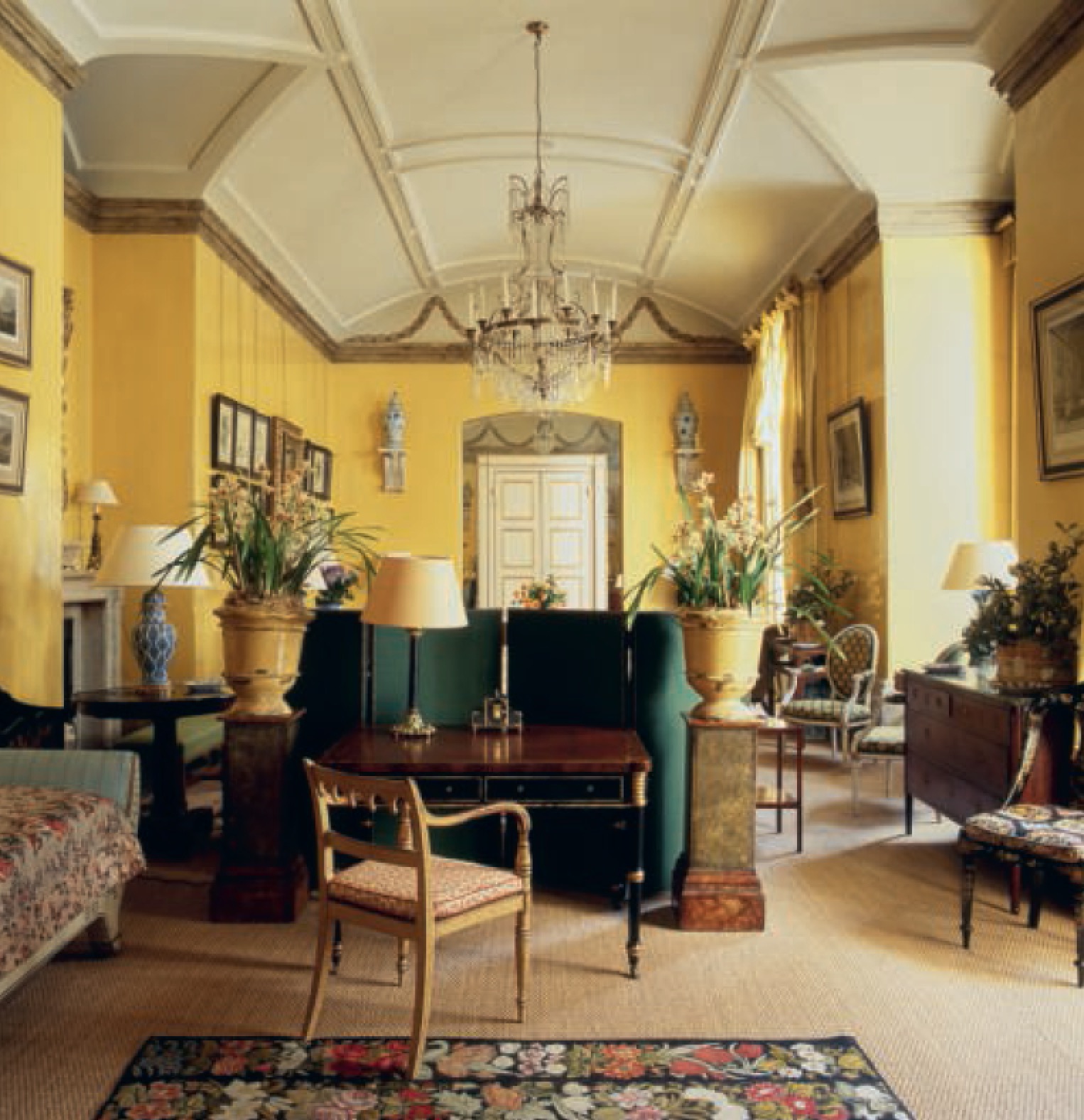 "Lighting is key in every room. It's something I am obsessive about. In my sitting room at home I have nearly 20 different types of lights, from table lamps and floor lamps to picture lights and a large Murano glass chandelier that softly illuminates from above. If you get your lighting right it can totally transform your room, adding instant ambience and personality."
Oversized and available in four collectable velvet covers to decorate any space in style, we wondered what colour cover of Interiors: The Greatest Rooms of the Century David will be choosing.
"I rather like the yellow copy and think it would look great in my sitting room, which is punctuated by tones of mustard."
Take a look for yourself and choose your own version of Interiors: The Greatest Rooms of the Century here. And check back in the coming days for our next interview with a designer from the book. Meanwhile, you can see more of Martin Brudnizki's home from home interiors (and some that will astonish) at his website.