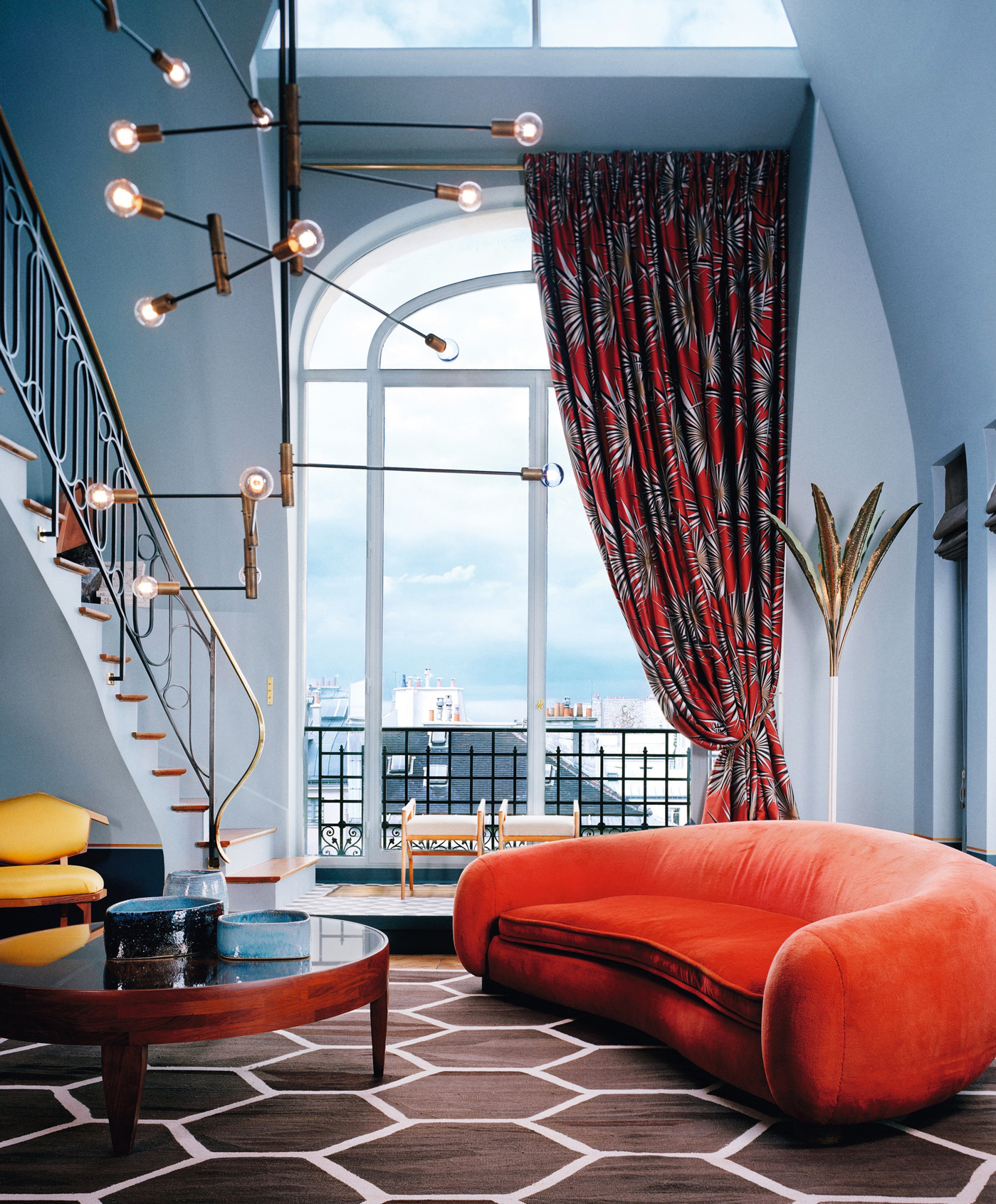 The Interiors Monologues - Emiliano Salci and Britt Moran
The greatest designers of the century talk about Interiors: The Greatest Rooms of the Century
Based in Milan, Dimore Studio was founded by Italian designer Emiliano Salci and American Britt Moran in 2003. Starting out with a handful of under-the-radar residential projects, they've since created boutiques for Hermès, Fendi, and Sonia Rykiel, and restaurants and hotels for Ian Schrager and Thierry Costes. In 2006, they also launched a furniture line, all handcrafted in Italy.
The in-demand studio creates refined spaces that successfully combine disparate eras and styles, from art deco to the 1970s. To ensure balance between past and contemporary, rooms are conceived as a whole but down to the finest detail—each piece must have a raison d'être. Understanding that most clients desire something unique, they'll add an offbeat note through distinctive patterns, rich textiles, or daring colors, often combining dusty tones with jewel-like hues.
A good example of Dimore's modern Italian style can be found in this duplex apartment in a 1940s building in Paris' Saint-Germain-des-Prés. They refreshed the original architectural elements of the double-height living space with a blue palette. On this they layered a biomorphic Ours sofa by Jean Royère in burnt-orange velvet, an old Iranian kilim, a circular coffee table by Gio Ponti, which is topped with Japanese ceramics, a yellow leather chair by Martino Gamper, and a sculptural chandelier of their own design.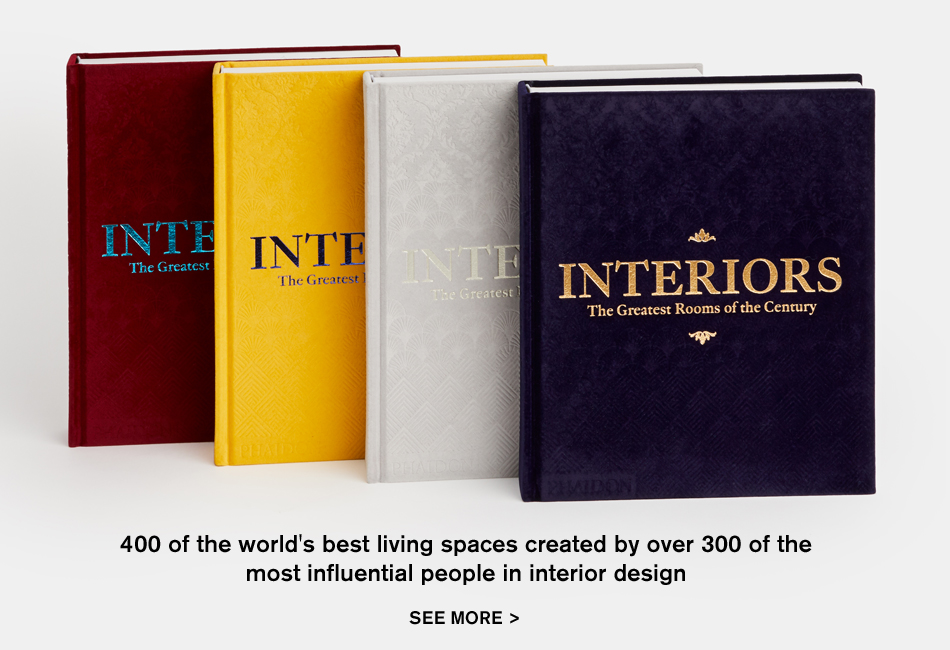 It's featured in our new book, Interiors: The Greatest Rooms of the Century, which highlights 400 of the world's best living spaces created by over 300 of the most influential people in interior design. (In keeping with such a mammoth and ground breaking undertaking we decided to make it available in four different color cover choices.)
We asked Emiliano and Britt about the interior in our book that inspired them the most; what it means to be featured in Interiors: The Greatest Rooms of the Century and what is the most important aspect of a room that aesthetically-minded buyers of the book can focus on. And, of course, we obviously had to ask them where in their own homes they'll be placing their copies of Interiors
We would pick Pierre Bergé, for his exquisite and elegant interiors and the exceptional collection of furniture and art - jaw dropping!
It is an honor and a privilege to be named and to receive recognition for our work.
In the living room, the area around the chimney can be enhanced with the use of lacquers, paint, fabrics - all finishing touches for a refined and contemporary vibe.
Oversized and available in four collectable velvet covers to decorate any space in style, we wondered what color cover of Interiors: The Greatest Rooms of the Century Britt and Emiliano will be choosing.
We'll pick the Midnight blue and we will display it on the table at the entrance to our Studio.
Take a look for yourself and choose your own version of Interiors: The Greatest Rooms of the Century here. And check back in the coming days for our next interview with a designer from the book. Meanwhile, you can see more of Dimore Studio's work here.