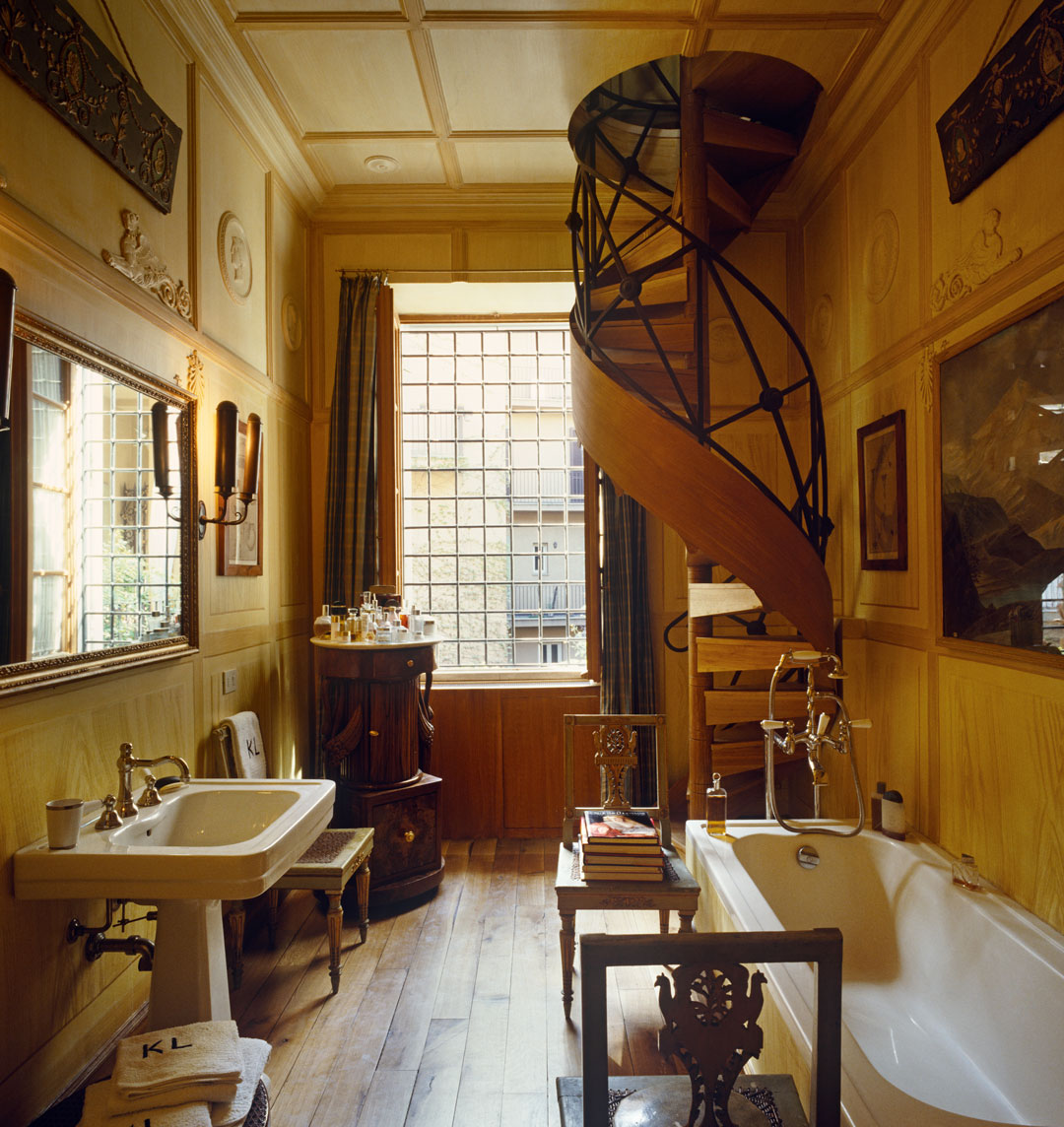 The Roman bathroom where Karl Lagerfeld reinvented himself
This 1990s retreat was just one of many inspiring spaces created by the designer, as new book Interiors explains
Our new book, Interiors: The Greatest Rooms of the Century, is a beautiful, comprehensive, global celebration of residential interior design and decorating. With 400 rooms organised by designer, the book goes beyond decorators, interior pros and architects, and highlights also the exquisite homes created by artists, style icons, fashion designers, and film actors, all of whom have made a unique contribution to the way we arrange, decorate and enjoy our homes.
Some of these amateurs have worked on perhaps one, or maybe only a few interior projects. Yet, others, such as the late German fashion designer Karl Lagerfeld, were serial decorators.
According to some estimates, since Lagerfeld arrived in Paris in the 1950s from his native Hamburg, "he lived in more than twenty residences in Paris, Rome, Brittany, Monaco, Berlin, Biarritz, and even a nineteenth-century house in Vermont, to mention a few," writes Tessa Pearson in Interiors.
"The well-furnished mind of Karl Lagerfeld needed an ever-changing stage. He seemed to reinvent himself through his homes," according to fashion critic Cathy Horyn. Lagerfeld created the interiors, sometimes with the aid of interior designer friends, such as Andrée Putman or Christian Liaigre. "It's like an alarm clock of taste and change," Lagerfeld once told Horyn. "Suddenly, I want something else."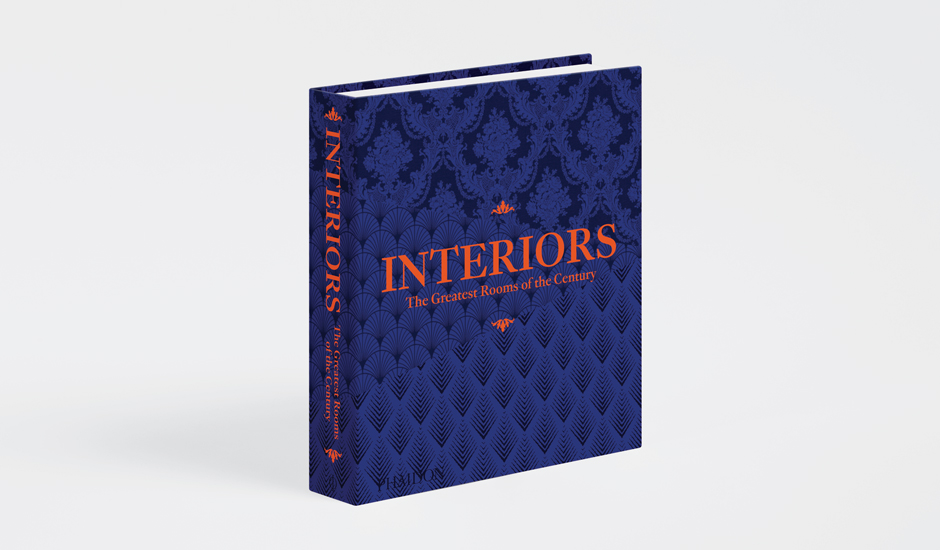 "Seen here is a wood-paneled bathroom with a spiral staircase that leads to a bedroom above; it is from one of Lagerfeld's apartments in Rome, where he and Putman once mixed her objects with Fortuny fabric and furniture from the Wiener Werkstätte.
"In the 1980s at another Roman residence, Lagerfeld was inspired by nineteenth-century ateliers of Nordic painters in the capital. Always ahead of his time, and thanks to published photographs of his residences (many of which he took himself), he showed new ways of living that are meaningful and personal. As photographer Helmut Newton once said, Lagerfeld is a "clairvoyant, who brings the future to us."
For more on interior design from the beginning of the 20th century until the present day, order a copy of Interiors: The Greatest Rooms of the Century here; you can even choose your book's colour. There are four to choose from: saffron yellow, platinum gray, merlot red and midnight blue. Pick the right one for your home here.