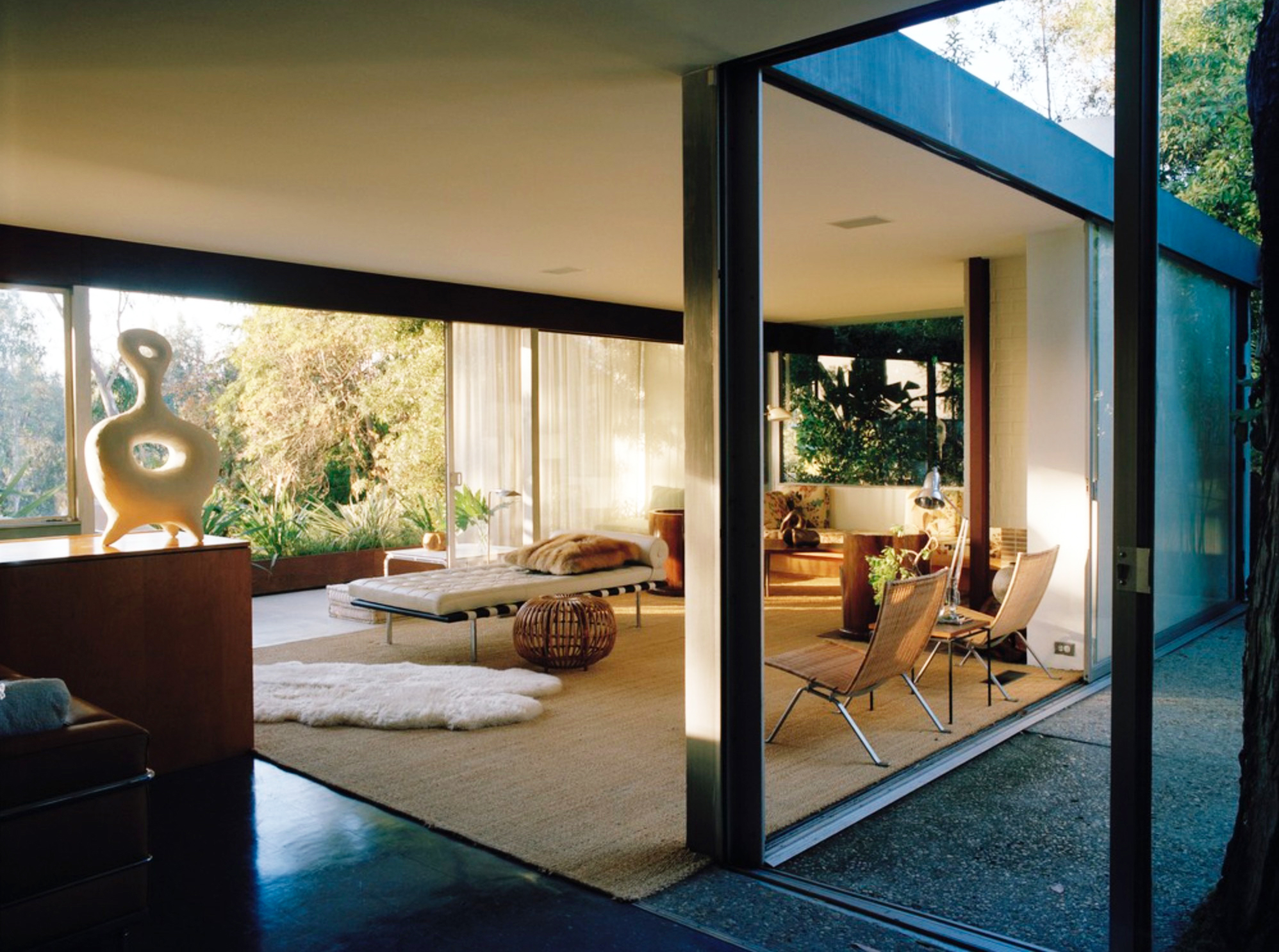 The Interiors Monologues - David Netto
The greatest designers of the century talk about Interiors: The Greatest Rooms of the Century
David Netto grew up in a family that was constantly discussing taste, architecture, and design; his father owned the fabric company Cowtan & Tout, so it was a natural progression for him to end up studying and working with all of these elements.
As we relate in our new book, Interiors: The Greatest Rooms of the Century, he abandoned his architecture studies at Harvard to set up his own design practice in New York in 2000. He is also a writer for The New York Times Style Magazine and The Wall Street Journal. Netto's style is an approachable, livable modernism: light and bright, with splashes of colour.
He lives in a 1959 Richard Neutra house overlooking Silver Lake Reservoir in Los Angeles; made of glass, it is a compact 1,300 square feet (121 square meters). His work on the house is featured in our new book, Interiors: The Greatest Rooms of the Century, which highlights 400 of the world's best living spaces created by over 300 of the most influential people in interior design. (In keeping with such a mammoth and ground breaking undertaking we decided to make it available in four different color cover choices.)
David says his philosophy is "to take European modernism and put it in the American architectural modernist shell, which I hadn't seen done before." This has meant finding some key mid-century pieces and prioritizing design classics for the living room, such as a reproduction Mies van der Rohe daybed ("because they didn't make the real ones in white"). The PK22 chairs, designed by Poul Kjaerholm in 1957, look simple and elegant on a neutral rug. A Franco Albini rattan ottoman and sheepskin rug finish off the ensemble.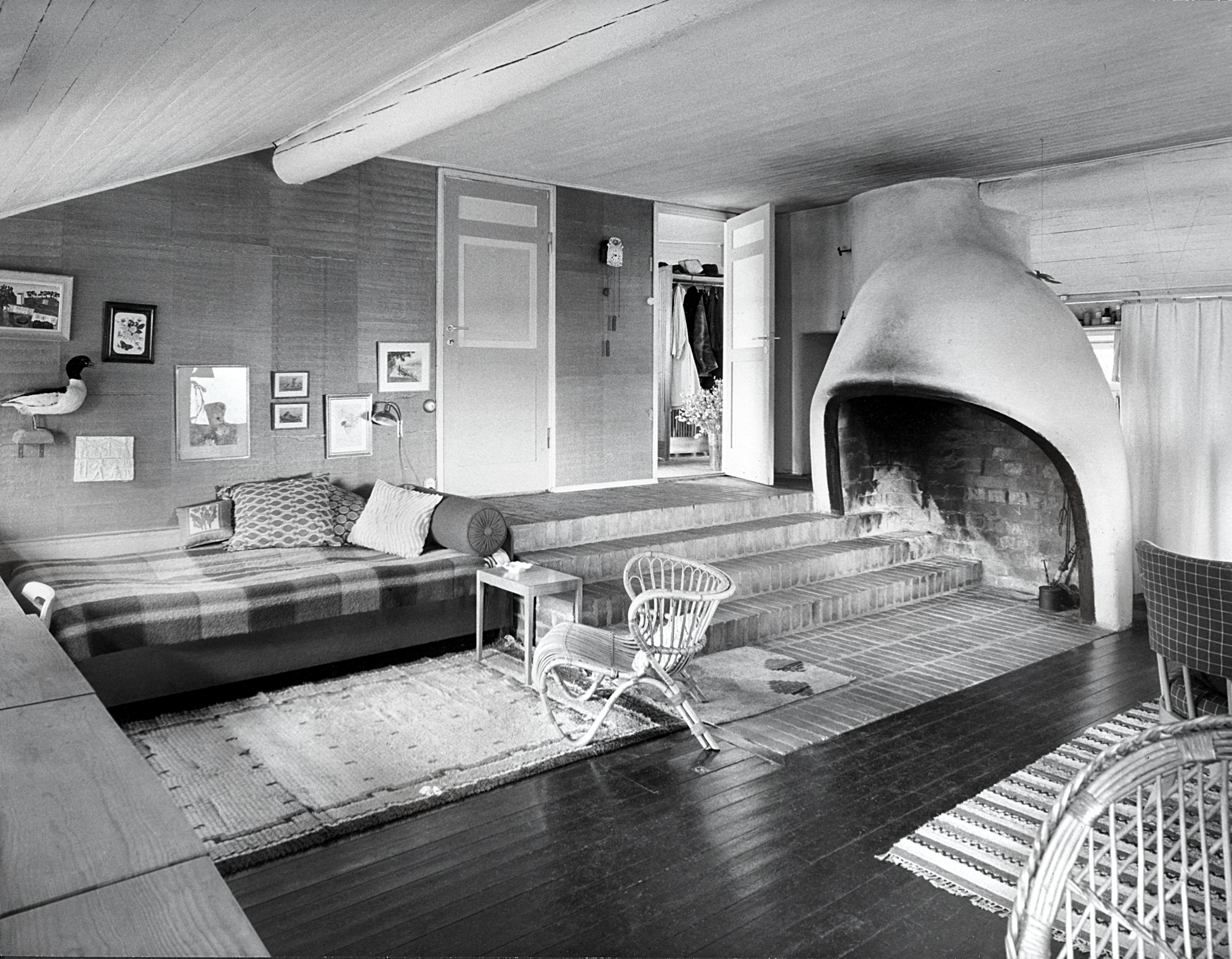 We asked David Netto about the interior in our book that inspired him the most; what it means to be featured in Interiors: The Greatest Rooms of the Century and what is the most important aspect of a room that aesthetically-minded buyers of the book can focus on. And, of course, we obviously had to ask him where in his own home he'll be placing his personal copy.
Hands down Gunnar Asplund's summer house at Stennas on page 30 of the book is my favorite . The fireplace straddling a brick staircase? Unbelievable. And not only is it a great image, it was news to me.
I feel grateful, I feel thankful, and I feel relieved to be included in the book. Sometimes I thought no one had noticed (which is a terrible thing).
One thing Albert Hadley taught me is that the biggest wall in the room is actually the ceiling. It's the biggest opportunity in a room, and the one most often overlooked.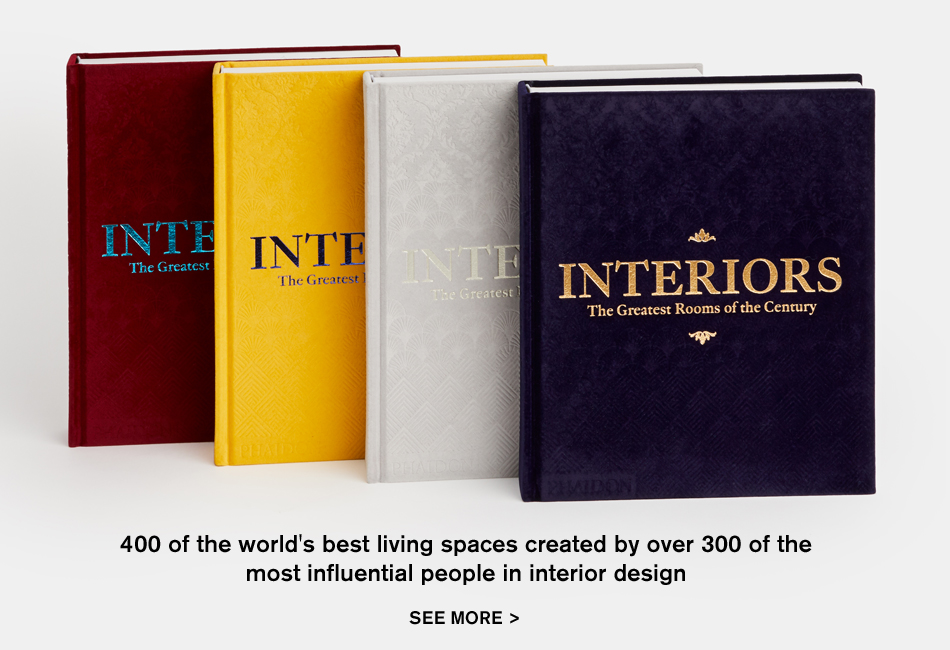 Oversized and available in four collectable velvet covers to decorate any space in style, we wondered what colour cover of Interiors: The Greatest Rooms of the Century David will be choosing.
"I'm never not happy to see This book, in any color . I'm also deeply proud of being included, so I'm not using it for decorating purposes - it's right up front and center on my desk to remind me I am part of something GOOD!"
Take a look for yourself and choose your own version of Interiors: The Greatest Rooms of the Century here. And check back in the coming days for our next interview with a designer from the book. Meanwhile, you can see more of David Netto's beautiful work on DavidNettoDesign.