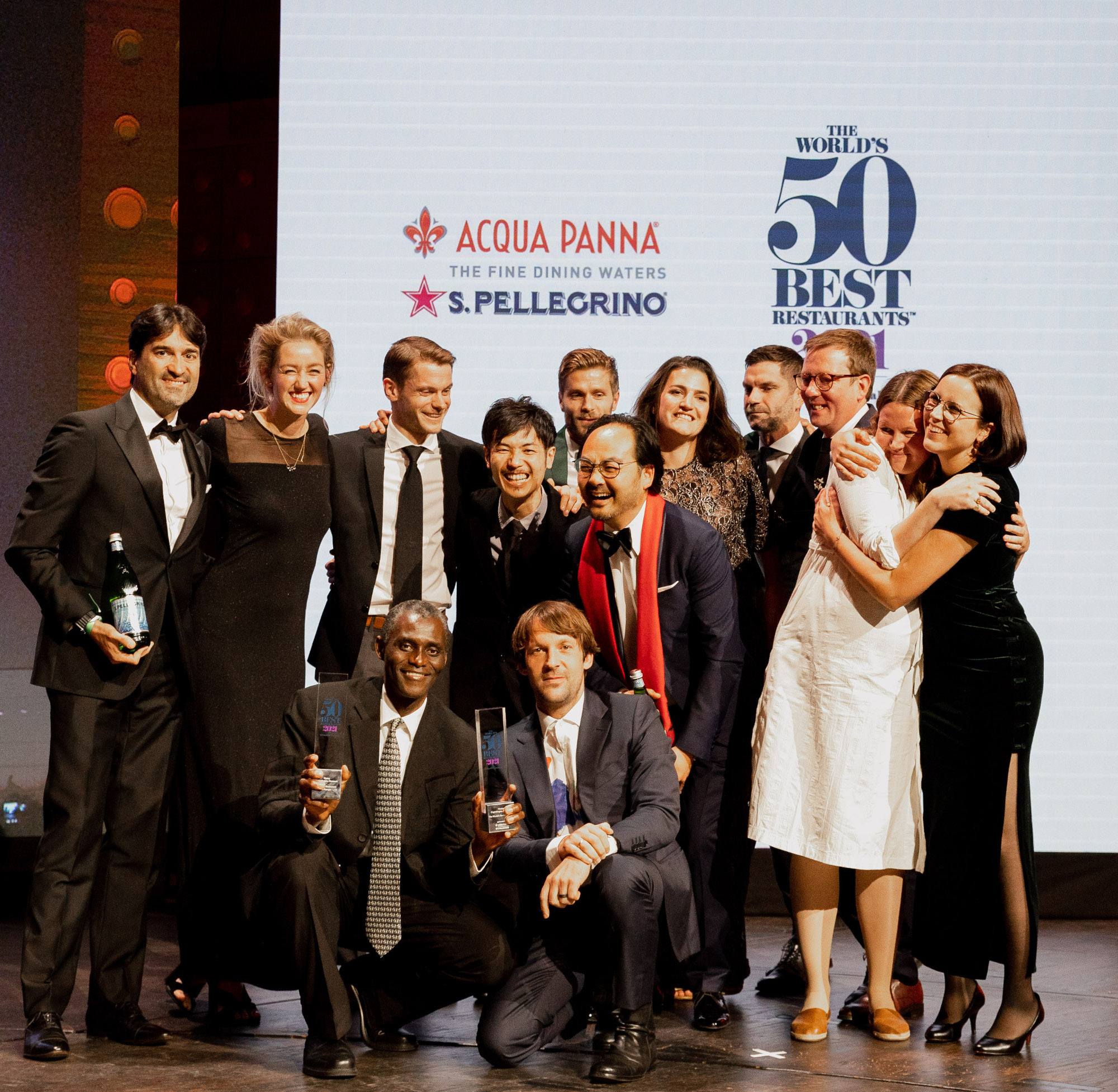 Noma tops the World's 50 Best Restaurants list – for the fifth time!
The brilliant, hard working chef, René Redzepi, says he feels 'electric' to have topped the list once again
Curious to learn whether hard work pays off? Take a look at René Redzepi. In our book Noma: Time and Place in Nordic Cuisine, author Rune Skyum-Nielsen notes how, prior to becoming one of the world's most famous chefs, René and his twin brother Kenneth found fame in Copenhagen by taking on ten newspaper delivery rounds each, on Wednesdays and Saturdays. "In January, the sales adverts were so bulky that the piles of newspapers were taller than we were," René recalls in the book. And that wasn't Redzepi's only source of income. He and his twin also delivered groceries and took on casual supermarket work.
In comparison to that adolescent workload, closing, then reopening the world's most highly acclaimed restaurant, in a new location, before going on to weather the pandemic and win the top spot in the World's 50 Best Restaurants list seems highly achievable. Indeed, that's exactly what Redzepi and his team did achieve on Tuesday (5), when, having been ranked first in 2010, 2011, 2012 and 2014, they were placed number one, for the fifth time, in this globally coveted list.
"I feel electric," Redzepi said, after receiving the award at a ceremony in Antwerp. "To be able to enjoy this moment after 18 years is our restaurant's greatest achievement. The fact that we have been able to grow as a team, preserve each other and experience this is beyond words."
René isn't the only hard-working Phaidon chef to have made this year's list. Virgilio Martínez and Pía León's flagship restaurant, Central, in Peru, was placed at number four (up from 6); Pujol, Enrique Olvera's place was at number nine (up from 12) - while his New York restaurant, Cosme, was at 22 (the top US restaurant in the list); Mugaritz, where Andoni Luis Aduriz made his name, was at 14; Slovenian chef Ana Roš's Hiša Franko was at 21 (up from 38); Septime was 24; Chef Vladimir Mukhin's White Rabbit (a Phaidon Spring 2022 monograph) was placed at 25; Cory Lee's Benu at 28 (up from 47); Borago was at 38. Dan Hunter's Brae was at 57; Alex Atala's D.O.M. at 61. Core chef Clare Smyth whose CORE is a Spring 2022 Phaidon monograph) was at 64 and Gaston Acurio's Astrid y Gaston (Peru: The Cookbook) was at 96.
Meanwhile, the individual award recipients included the following Phaidon chef authors:
Dominique Crenn—Icon Award (Today's Special)
Pía León—World's Best Female Chef (Today's Special)
Virgilio Martínez & Pía León—Best in South America for Central (Central)
Will Goldfarb—Best Pastry Chef (Room for Dessert)
Rodolfo Guzman—Sustainable Award (Borago)
Enrique Olvera—Best in North America for Pujol (Mexico from the Inside Out, Tu Casa Mi Casa)
René Redzepi—Best in Europe for Noma (Noma, A Work in Progress)
Too much information? Then take a slow browse through all our food-related titles here!