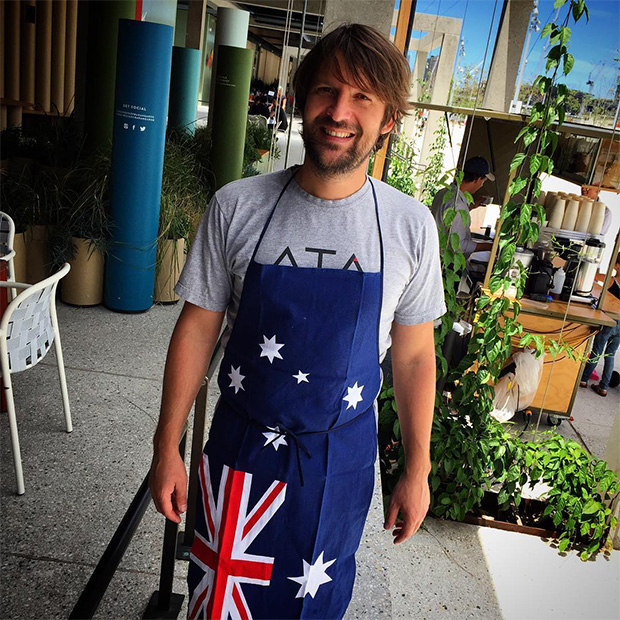 First look at the Noma Australia menu
Milk-dumping tacos, abalone schnitzel, Lamingtons and shards of croc meat all feature at Redzepi's new pop-up
With its incredible biodiversity, lively contemporary dining scene and non-traditional take on fine dining, Australia is, in many ways, the perfect destination for Noma's founding chef René Redzepi.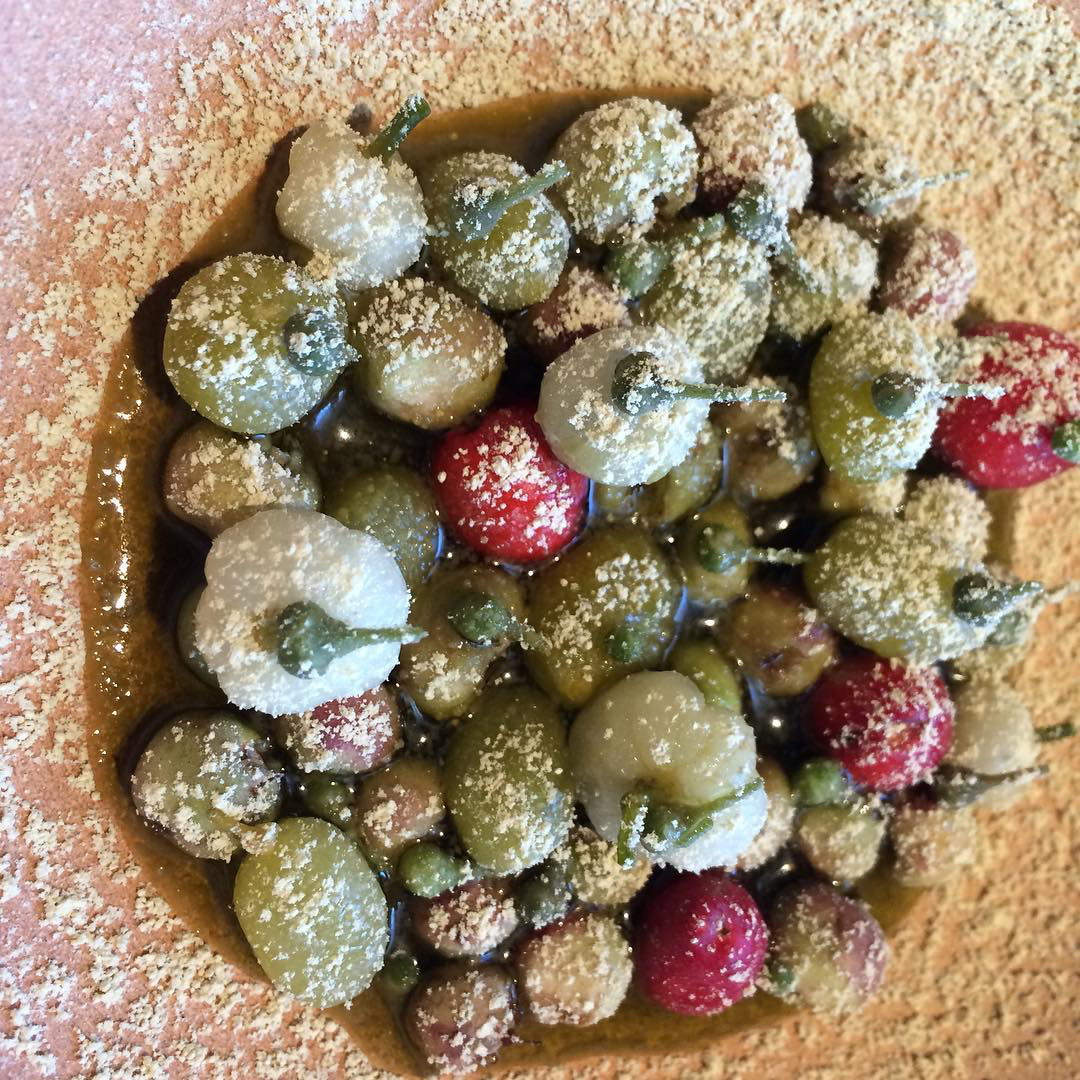 His 10-week pop-up restaurant, Noma Australia, opened in the Sydney harbour-side neighbourhoood of Barangaroo yesterday, and already, it seems the trip has allowed Redzepi and his team to come up with some incredible local recipes.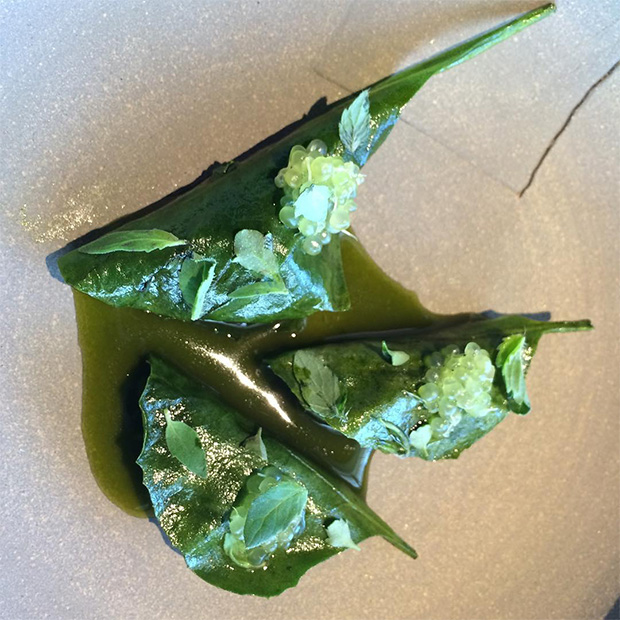 The chef told local media that, given the pop-up's location, the menu would focus on coastal seed food and sea plants. Yet the menu also pays tribute to the country's love of barbecues, as well as a number of Aussie favourites, including an inventive take on the popular Austrian import and pub-grub staple, the chicken schnitzel; and the coconut-dusted cake, sponge-cake desert, the Lamington, more commonly seen at Aussie bake sales than Michelin-starred restaurants.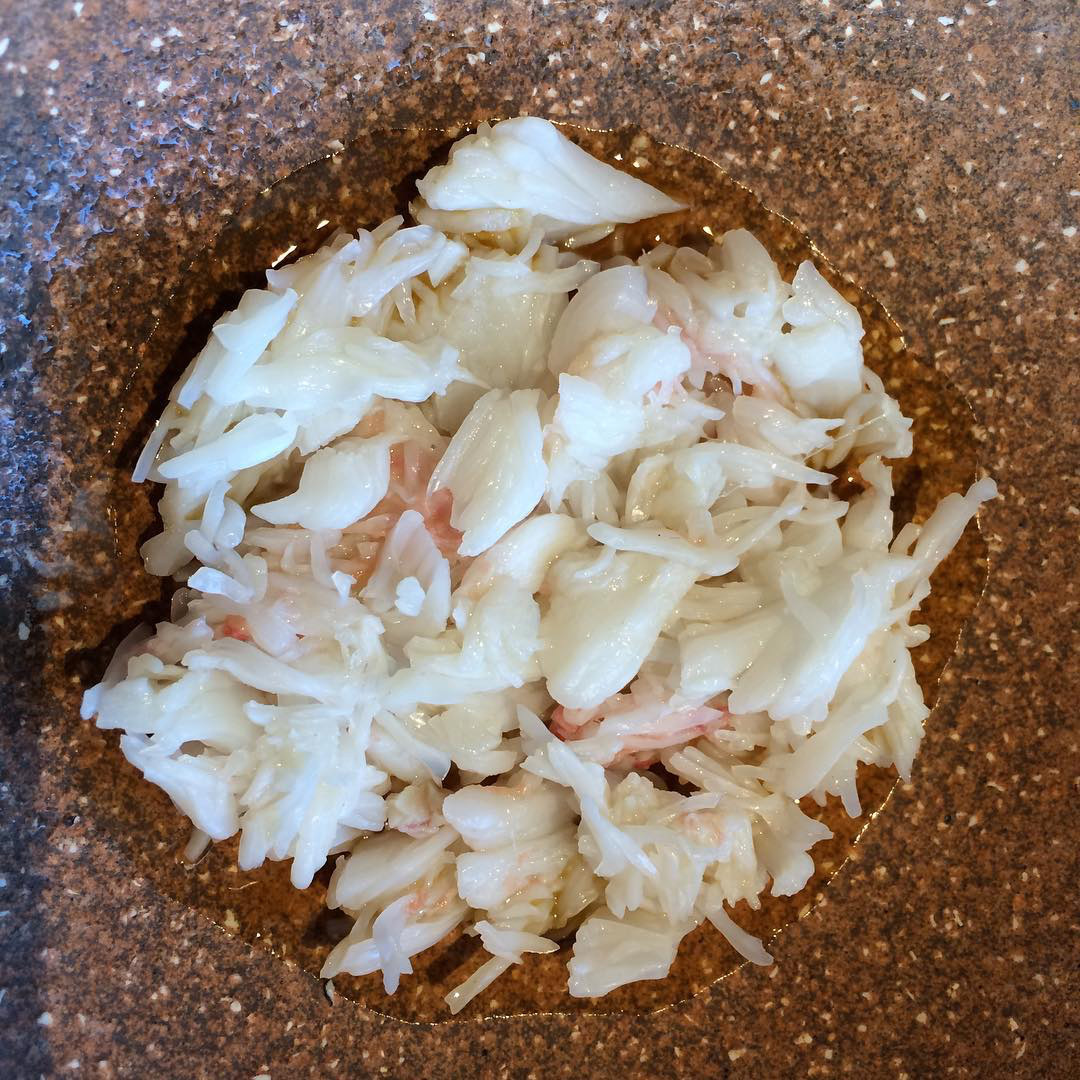 Yesterday, diners began their meals with a plate of native berries in a seaweed broth, dusted with Kakadu plum. This was followed with wattleseed porridge in saltbush leaves; chicken and shards of crocodile fat served in an assortment of shells; snow crab with egg yolk cured in fermented kangaroo; and a slice of scallop tart and lantana flowers.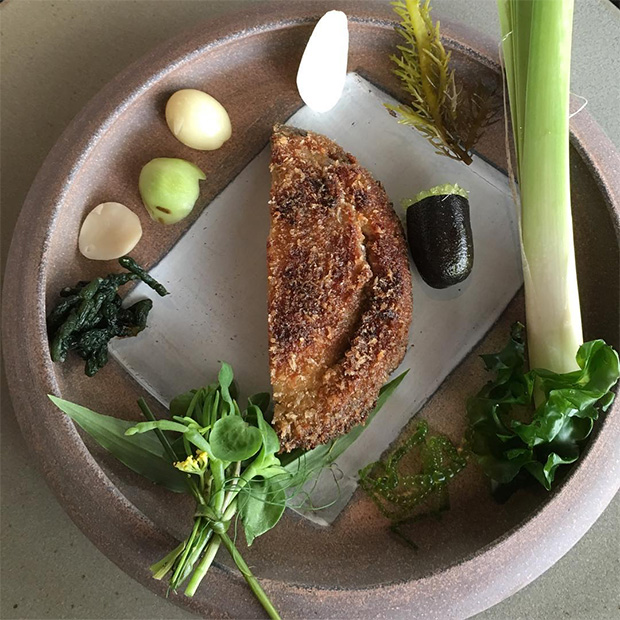 The menu also featured more substantial dishes, such as abalone schnitzel with sea lettuce, nuts and rushes; albany snow crab with egg yolk cured in fermented kangaroo; spanner crab soup with raw macadamia nuts; and a kind of taco, formed a milk dumpling tortilla, wrapped around a serving of magpie goose and shell-on marron crayfish.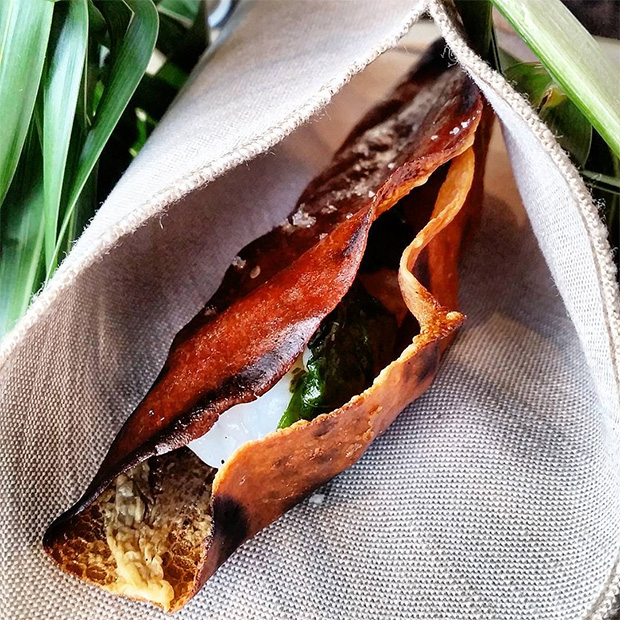 The meal rounded off with a plate of sun-dried tomatoes, sea urchin, and pepperberries; watermelon, mango and pineapple chunks, cut to resemble petit fours; Noma's own take on the Lamington, confected from aerated rum cake, dried milk and tamarind; and a raw peanut ice-cream on a stick.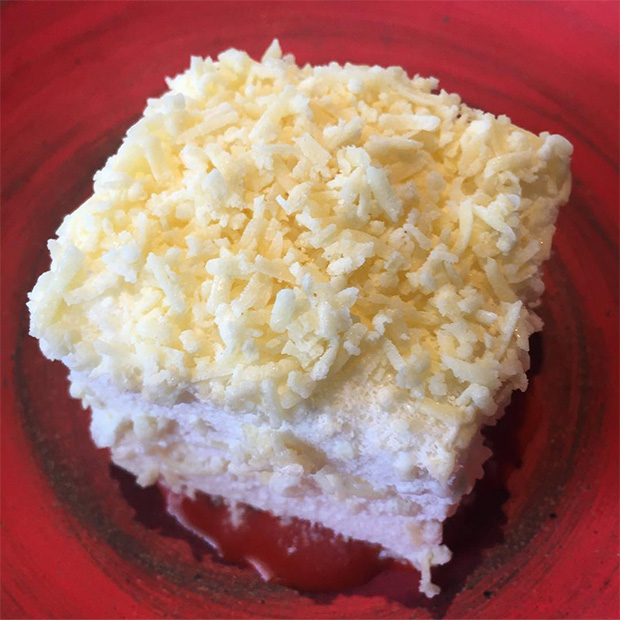 No sign of Noma's own take on Vegemite ye, but there's still plenty of servings to go until April 2, when this Australian venture closes its doors.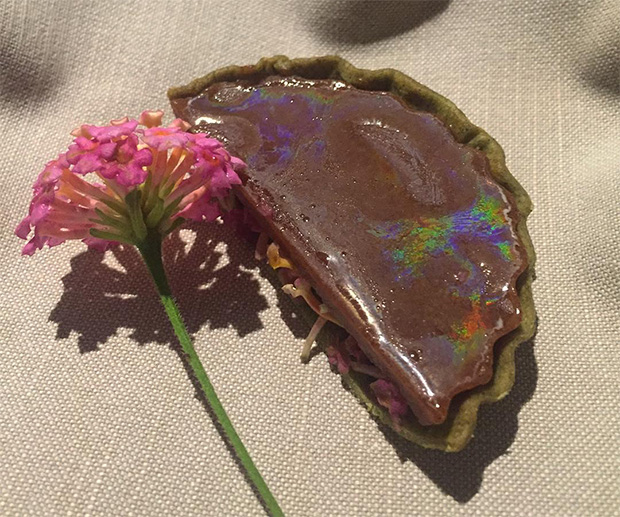 For greater insight into the way this brilliant chef comes up with such dishes, take a look at our René Redzepi books, including Noma, A Work in Progress, Coco, and Cook It Raw.