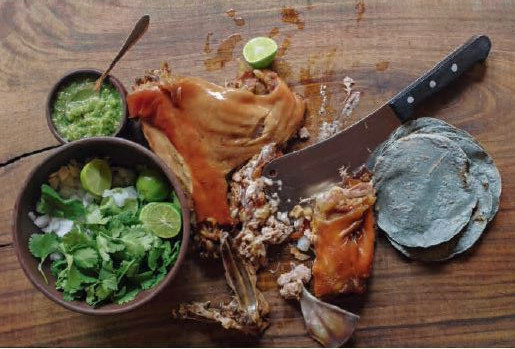 A perfect party dish for Cinco de Mayo
You'll need a little time to make it - and a lot of friends to help you eat this authentic Mexican party recipe
You don't have to be in Mexico to mark Cinco de Mayo; it was on that day in 1862 that the Mexican Army beat the French at the battle of Battle of Puebla, though currently the Fifth of May is actually more widely celebrated by Latino communities in North America, than among Mexicans back home.
Wherever you choose to mark it, you might want to pull this carnitas recipe out of Enrique Olvera's new book, Tu Casa Mi Casa: Mexican Recipes for the Home Cook, since the dish is "a phenomenal party dish and always a crowd pleaser and relatively easy to make."
You'll need a bit of time and a lot of guests, Olvera adds, so maybe put in a little prep work on the third and fourth of May too.
Ingredients. For the brine . Ratio: 1 cup (230 g) coarse salt for every 1 gal (3.8 liters) water; 1 suckling pig (11 lb/6 kg), cut into 7–9 pieces.
For the carnitas . 3 large heads garlic, halved horizontally; 1 large bunch fresh thyme; 6 oranges, thickly sliced; 10 lb (4.53 kg) lard
For serving : key lime wedges; roughly chopped white onion; fresh cilantro (coriander) leaves; 1 cup Raw Salsa Verde; chicharrón (optional); fresh tortillas
Brine the pork : Pick a large container that comfortably fits the suckling pig pieces. Make enough brine to fully cover the pork by dissolving the salt in the water and keeping the proportions listed above. Refrigerate the pork in the brine overnight.
Make the carnitas : Remove from the brine and pat dry. In a big pot, preferably clay, arrange the pork. Add the garlic, thyme, and oranges and cover with the lard. Cook over low to medium heat for at least 5 hours, or until the meat detaches from the bone easily. If the lard smokes, reduce the heat. Alternatively, you can use a slow cooker. Remove the meat from the pot piece by piece. Pull the meat from the bones and chop.
To serve : Serve the carnitas accompanied by Key limes, onion, cilantro (coriander), salsa, chicharrones (if using), and warm tortillas.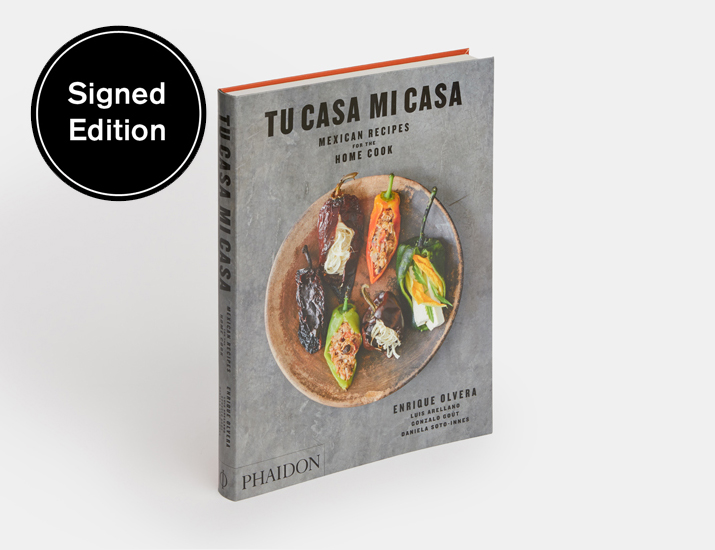 For more great recipes, straight from an authentic, domestic Mexican kitchen, order a copy of Tu Casa Mi Casa here.