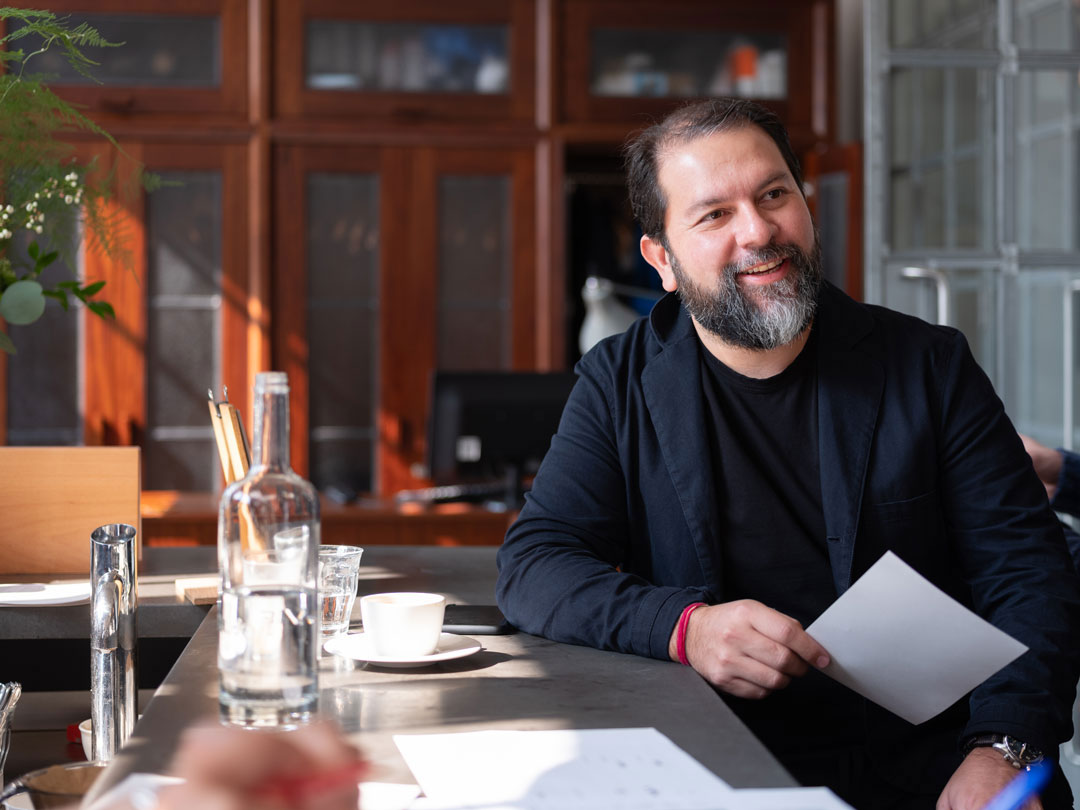 Enrique Olvera brings a taste of Mexico to London
Last week, the city's restaurants welcomed the chef and his innovative take on Mexican home cooking
Tu Casa Mi Casa, chef Enrique Olvera's new book on Mexican home cookery, might take its name from a phrase that roughly translates as "make yourself at home," but it was London's culinary community that was welcoming Olvera last week, when the chef flew into town to share his dishes with some lucky city dwellers.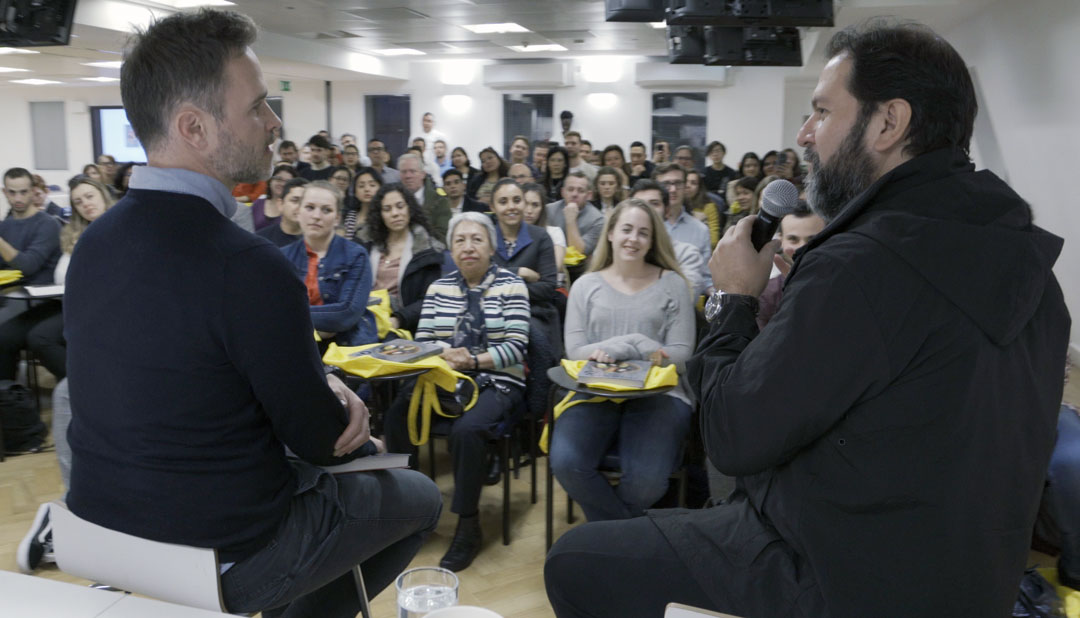 First stop, last Tuesday, was at the Le Cordon Bleu school in the Bloomsbury district of the British capital, for a well-attended question-and-answer session with Rocket & Squash's Ed Smith, followed by a reception at the Mexican embassy, where guests enjoyed herb guacamole, white-bean hummus and passion fruit aqua fresca, all prepared according to recipes from the book.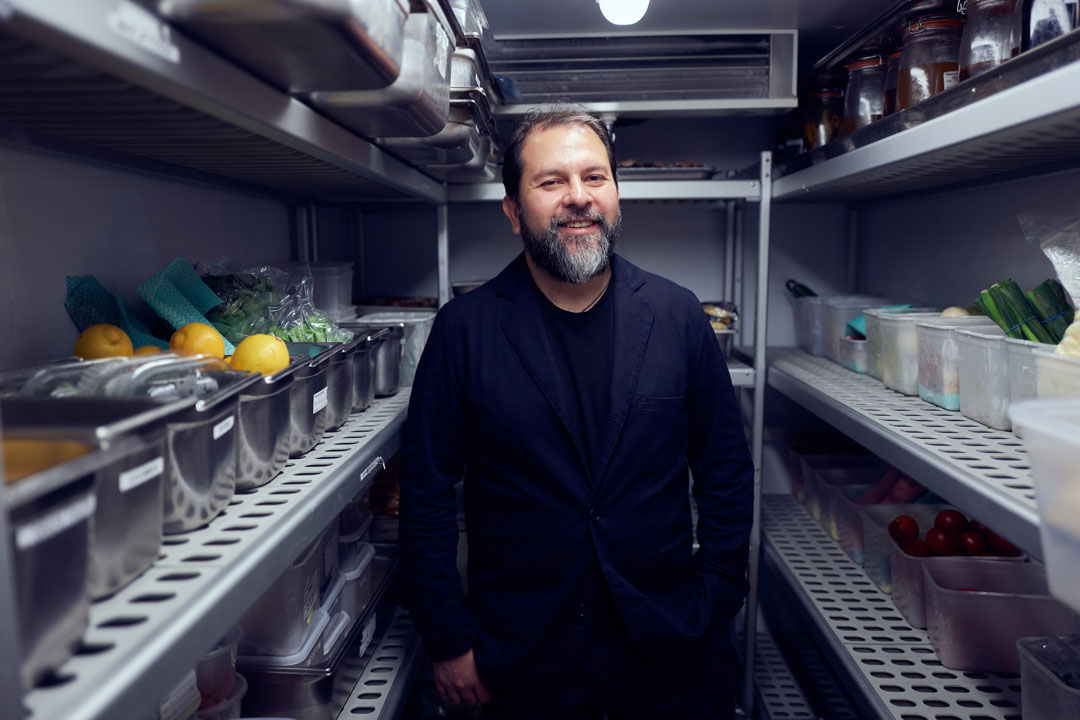 That evening, Enrique travelled on to the official UK launch of his book at the Casa Pastor restaurant in Kings Cross, central London. Guests, including the prominent critic Fay Maschler, Observer Food Monthly editor Alan Jenkins, and the World Restaurant Awards' creative director (and Phaidon author) Joe Warwick, were treated to a special menu featuring dishes drawn from the new book, such as tacos de lengua, tacos de lingua, herb guacamole, tamalito de broccoli, barbacoa and coffee custard.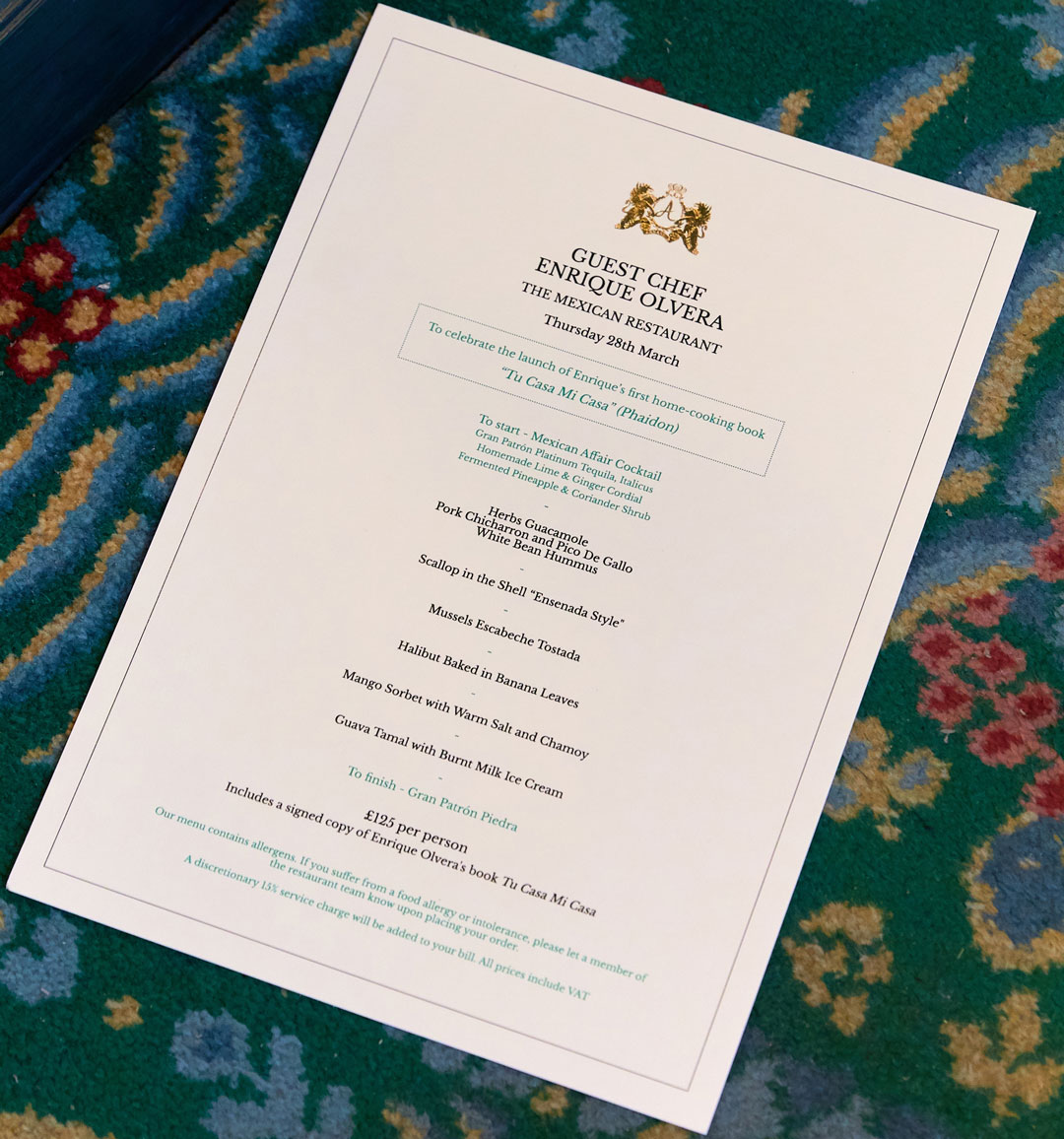 The following night, Olvera dropped into Annabel's private members club in Mayfair, to host a special dinner in honour of the chef and inspired by Tu Casa Mi Casa.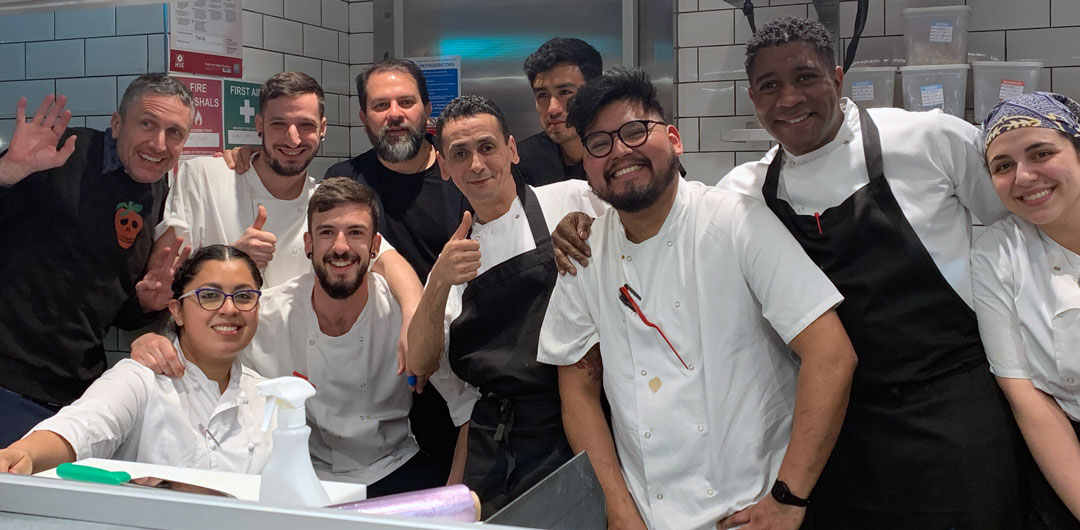 Annabel's head chef, Coko Becker, once work at Enrique's Mexico City resturant, Pujol, and Olvera took the opportunity to join his former colleague once more, cooking halibut baked in banana leaves; scallops in the shell, Ensenada style; and mango sorbet, among other treats for the guests.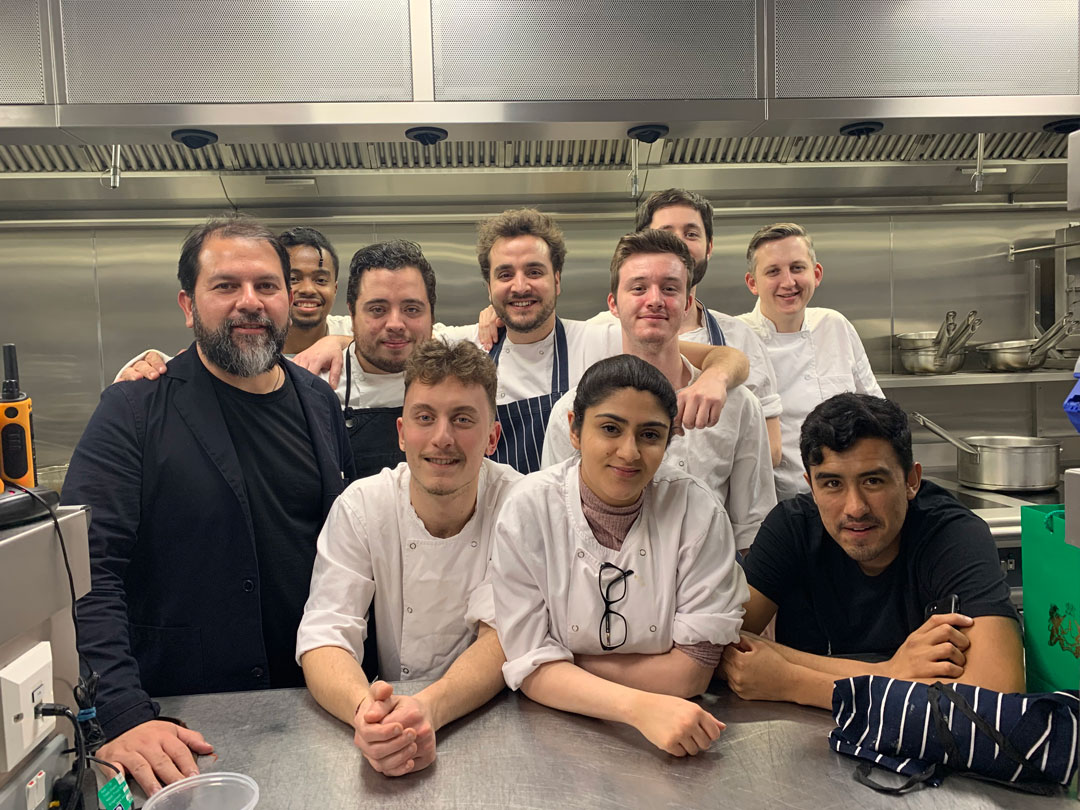 Finally, last Saturday, Enrique oversaw a Mexican brunch event at Lyle's in East London, creating a special menu alongside Lyle's head chef James Lowe. Diners were served shrimp broth; grey mullet aguachile and amaranth atole (as well as a copy of Tu Casa Mi Casa).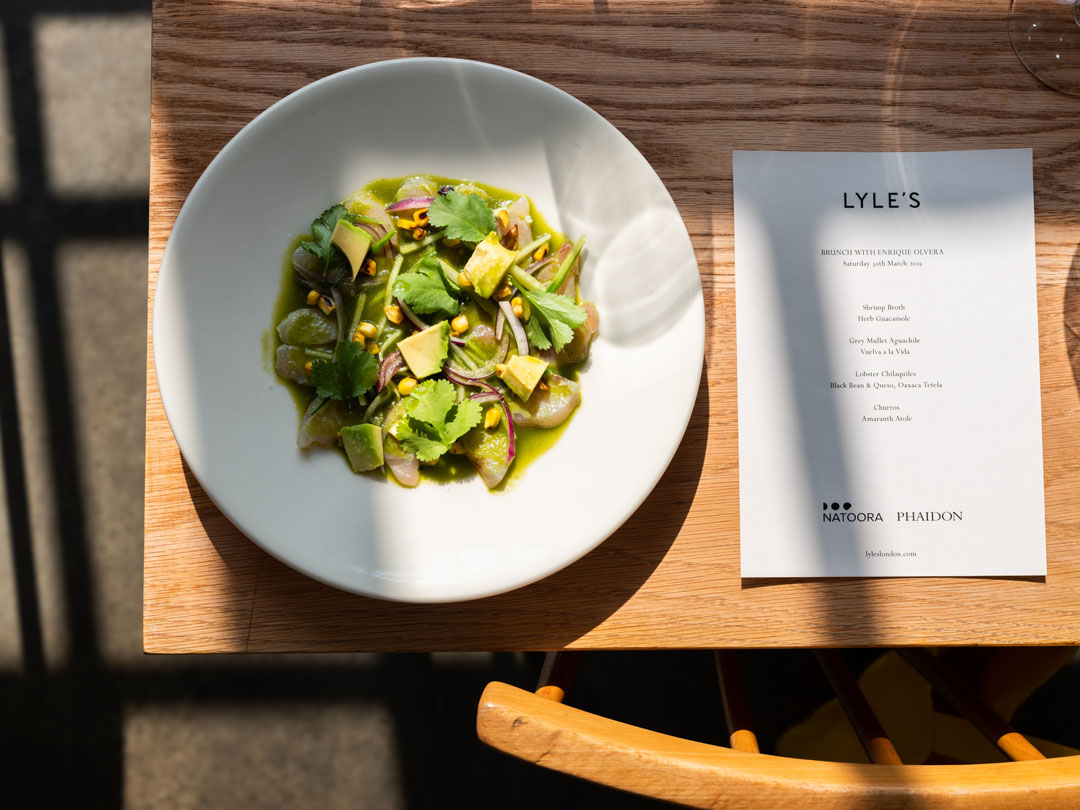 Didn't make it? Don't worry; you can still order Enrique's signature taco de lenguayou at any of the Pastor Group's London restaurants throughout April; and, of course, you can recreate plenty of these dishes, as well as gain exceptional insight into Mexican cookery, by ordering a copy of Tu Casa Mi Casa here.