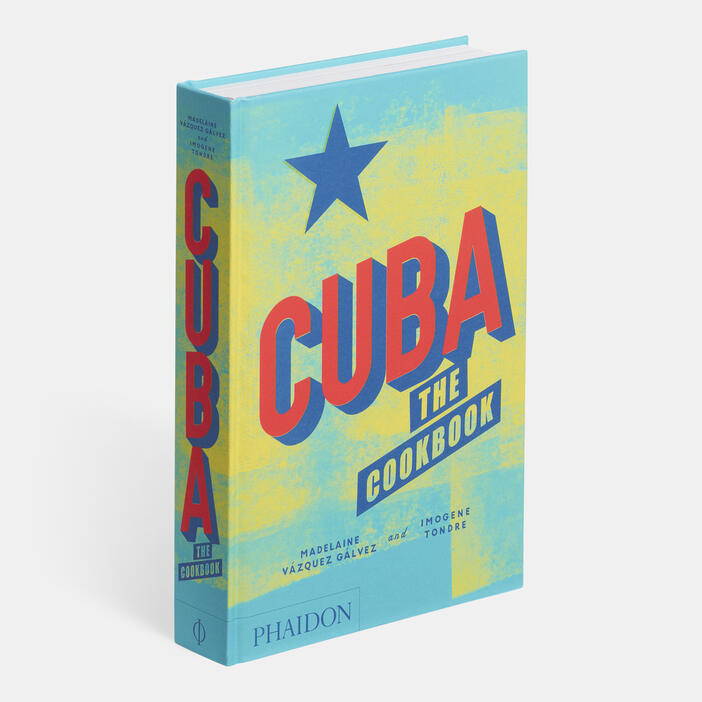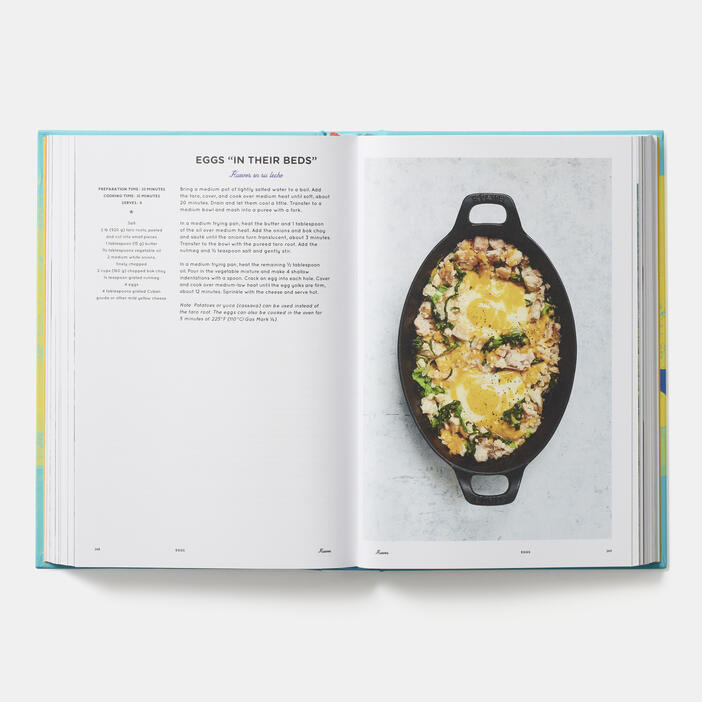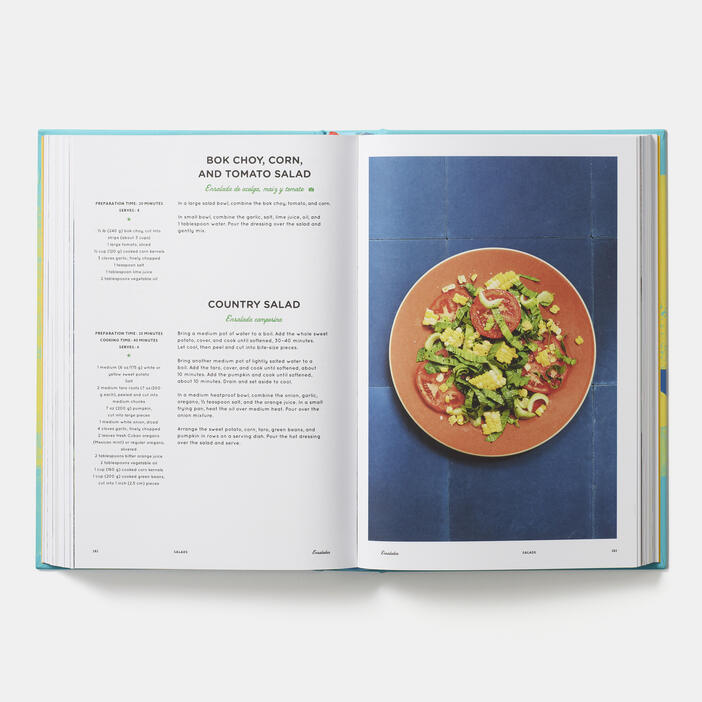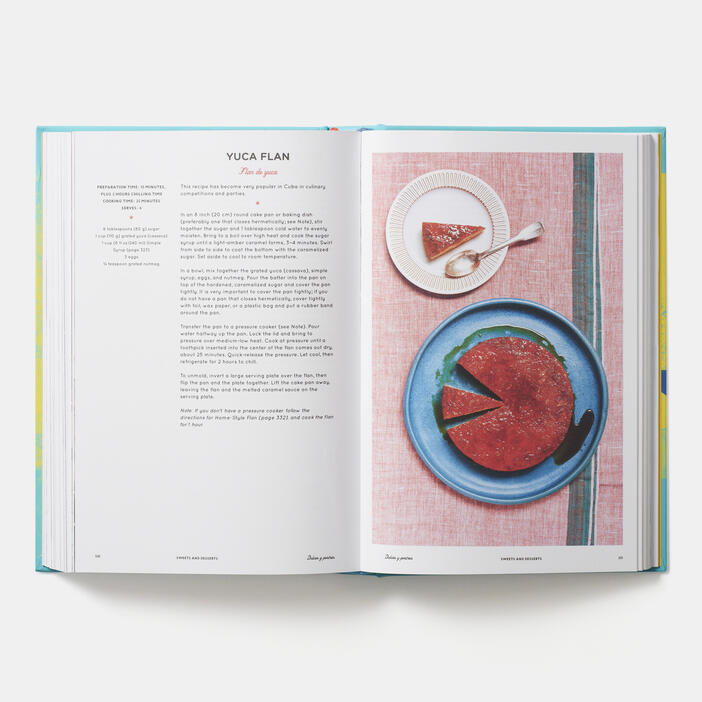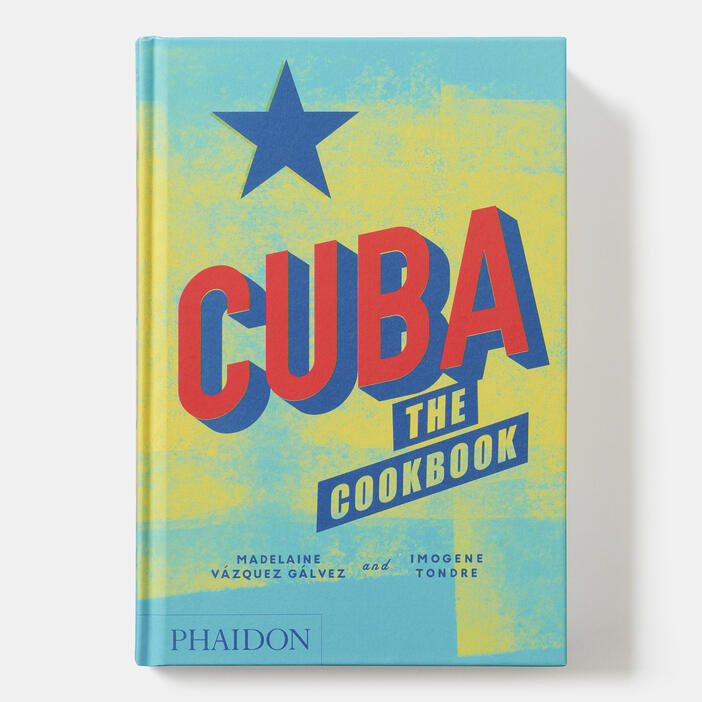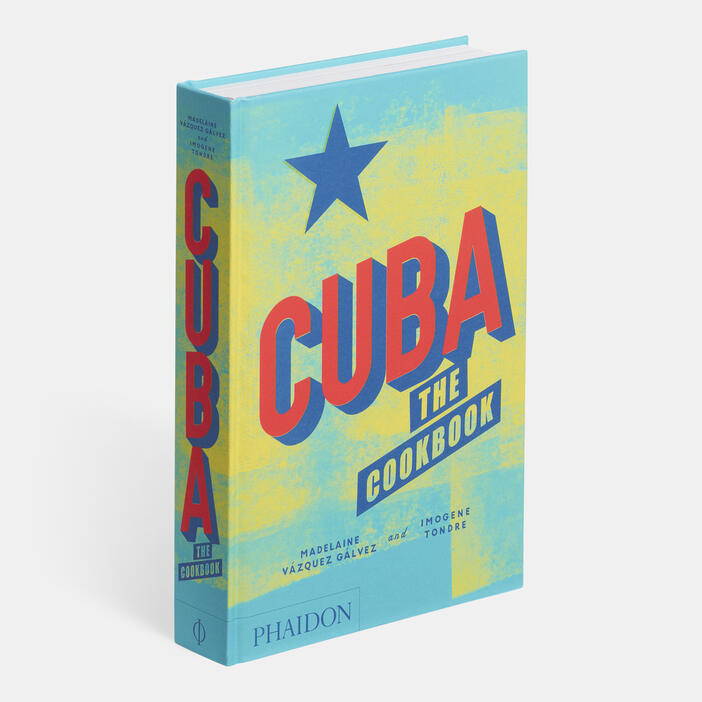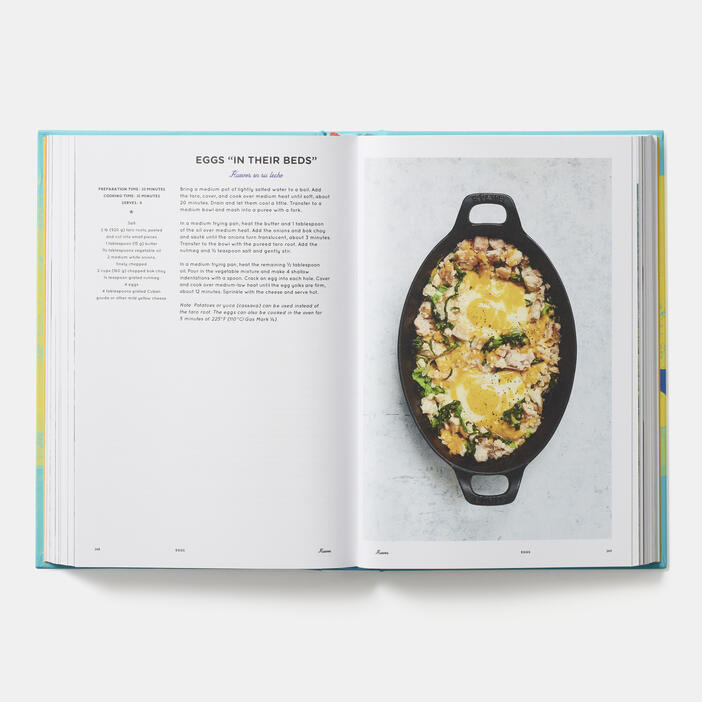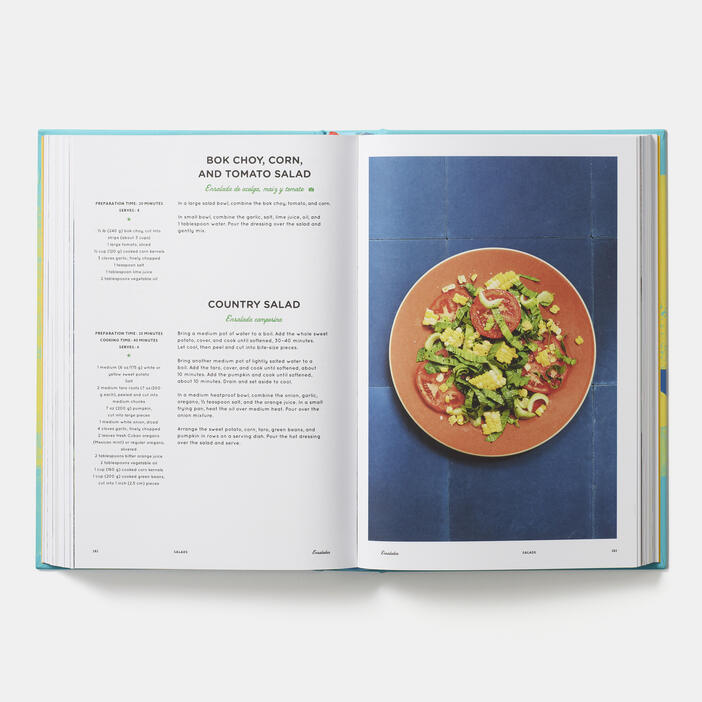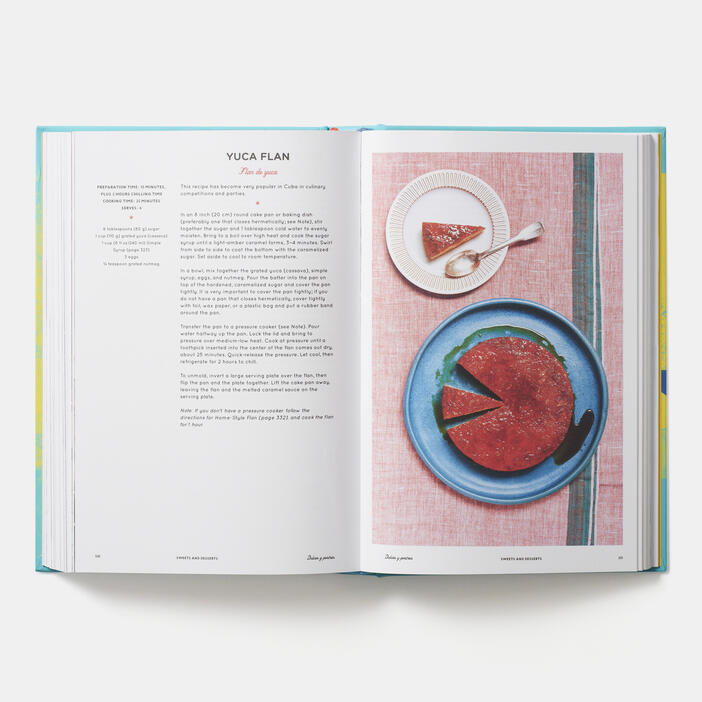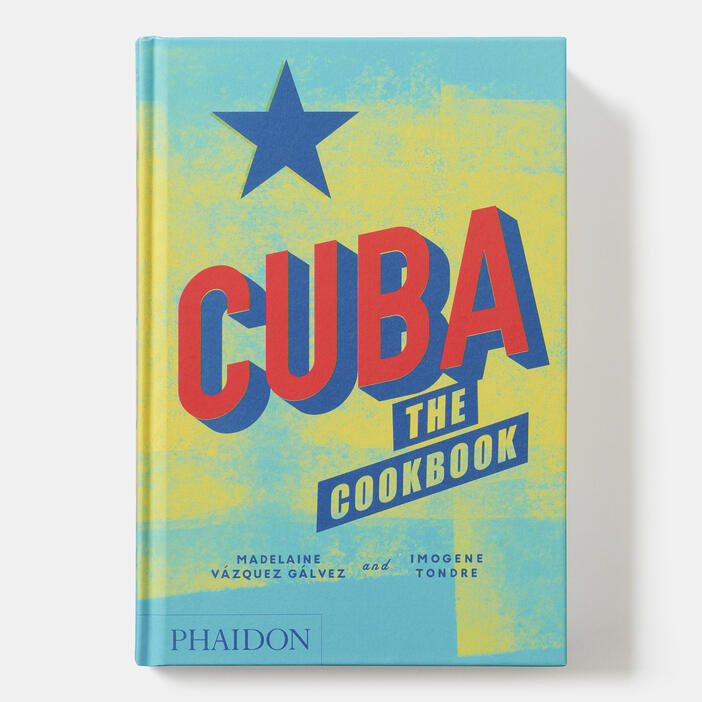 Cuba: The Cookbook
Price AUD$59.95 Price CAD$59.95 Price £29.95 Price T49.95 Price USD$49.95 Price €39.95
A unique compilation of authentic home-cooking recipes from Cuba, reflecting the island's remarkable culinary diversity
Cuban food is known worldwide for its blend of bright colours and intense flavors, and Cuba: The Cookbook is the first book to celebrate and document comprehensively its cuisine and contemporary food culture. Collected by those who best know the entire Cuban culinary landscape, the 350 home-cooking recipes in this compendium explore the country's myriad traditions and influences - from Spanish to Soviet to Chinese - through recipes for appetizers, rice dishes, fish, meat, vegetables, egg dishes, desserts, and more.
Specifications:
Format: Hardback
Size: 270 × 180 mm (10 5/8 × 7 1/8 in)
Pages: 432 pp
Illustrations: 130 illustrations
ISBN: 9780714875767
Madelaine Vázquez Gálvez has over 30 years of culinary experience - she has run a restaurant in Cuba, authored several Cuban cookbooks, hosted a cooking show, led Slow Food Caribbean, and has the most extensive collection of culinary printed materials in Cuba.
Writer Imogene Tondre has lived in Cuba for the past decade. She has a Master's Degree from the University of Havana for Cuban food culture.
As featured in The Sunday Times
'[One] of fall's top cookbooks.' - Wall Street Journal
'Pulling from Spanish, African, and Haitian influences, Madelaine Vázquez Gálvez and Imogene Tondre capture the mingling of different cultures with every recipe.' - Entertainment Weekly Online
'Each dish speaks to a moment in Cuba's history...The thoughtfulness behind these anthropological recipes is due to the fact the book's authors, Imogene Tondre and Madelaine Vazquez Galvez, are not just fantastic cooks but also food historians; the recipes are inspired by and made for home cooks.' - Food52
'Perhaps the most comprehensive compendium of traditional Cuban recipes to date — with an eye to preserving heritage techniques and preparations that are in danger of being lost in a fast-changing Cuba.' - Travel + Leisure
'This impressive overview of German cuisine—the type of encyclopedic cookbook that Phaidon does so well—is packed with the kind of comforting German recipes you might expect . . . But there are plenty of dishes that will challenge your assumptions about stereotypical German food, too.' - Departures
'Cuba: The Cookbook could not be more timely and necessary. Through illuminating text, vibrant photos, and mouthwatering dishes, Madelaine and Imogene skillfully share the history, memories, and stories of the Cuban people, and this collection will undoubtedly reverberate across oceans and continents.'– Bryant Terry, James Beard award-winning author of Afro-Vegan
'The ultimate guide to Cuban food... A compendium of Cuban home cooking, from golden arepas to rib-sticking stews, kaleidoscope-coloured shrimp cocktails to toothsome caramel custards.' – MrPorter.com
'Hefty and comprehensive. Stare at the images...and imagine a trip to Havana.' - Forbes
'On a mission to save traditional Cuban recipes, the authors interviewed Cuban chefs and elderly members of the community, and the result is this impressive tome. Interspersed with the traditional recipes are modern methods. There's a handy section on alternatives for any hard-to-find ingredients. With more than 350 recipes, it's a cookbook that just keeps on giving. ' - Choice