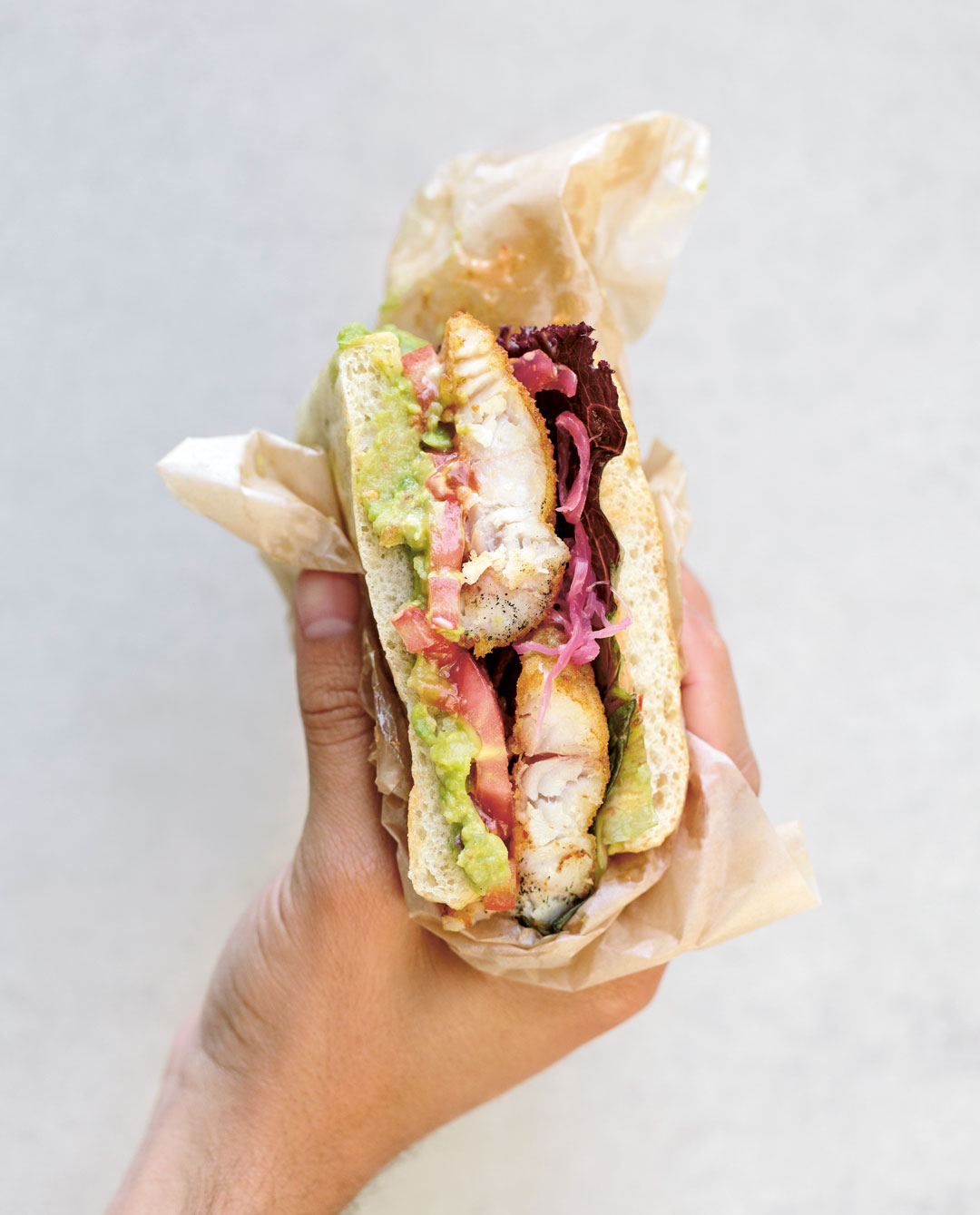 7 street foods to try in the US, Mexico, Greece and Turkey
From salads to sorbet, our cookbooks offer a great guide to street treats in popular holiday destinations this summer
You pack a phrase book to help with language, a guide book for the sights, so why not also glance through a cookbook before you jet off this summer? Our regionally specific food bibles are filled with great tips on local street foods, across the globe.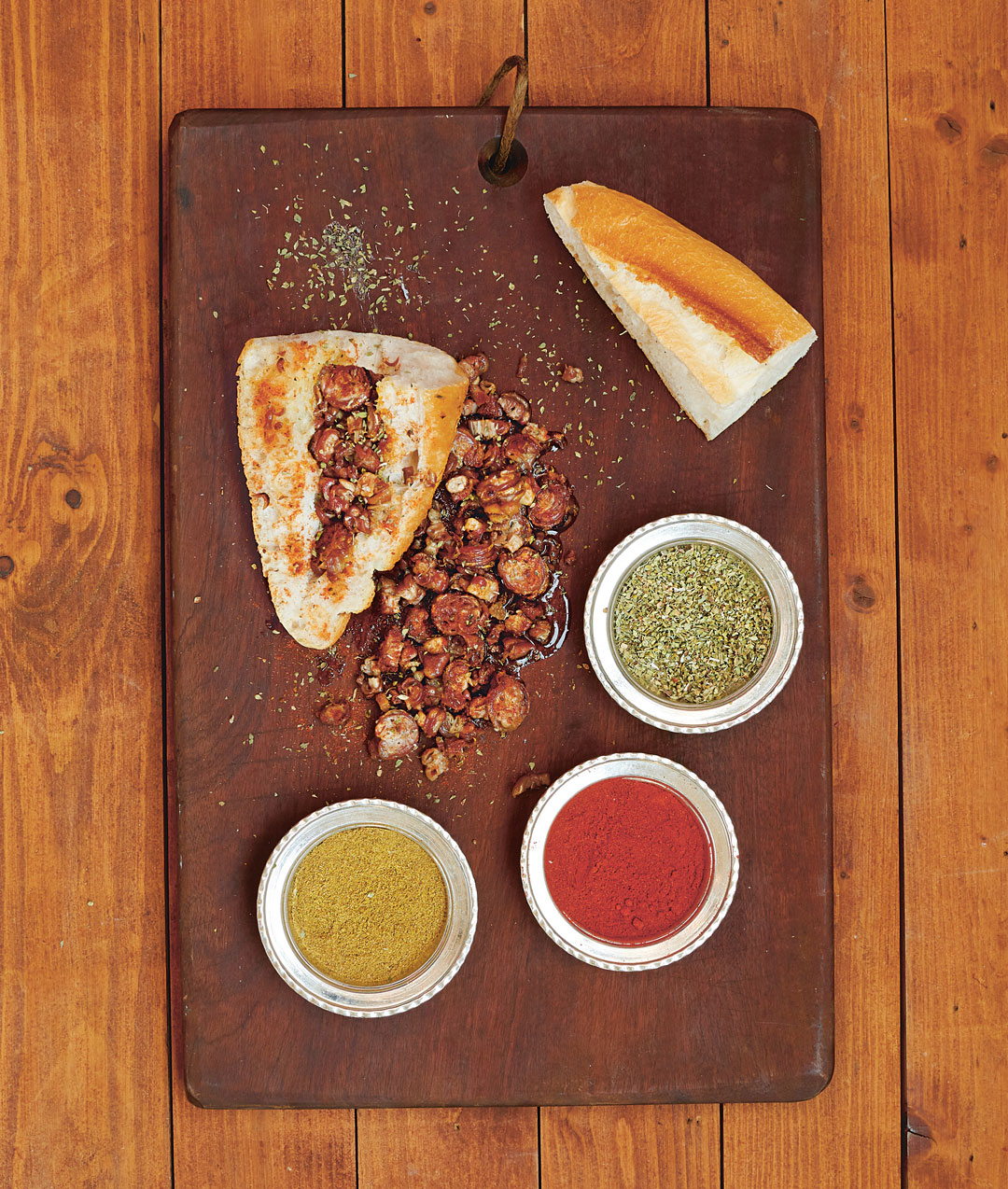 Take The Turkish Cookbook for example. Chef and author Musa Daĝdeviren not only knows how to make pretty much all his nation's important, national dishes; he also goes for an anthropological take on the food's regional and historical origins. Consider, for example, kokorec or Turkish chitterlings , a popular Turkish street food. "Also known as Lamb Sarma and Lamb Buryan, chitterlings are eaten throughout the year," he writes. "Istanbul locals buy the prepared chitterlings from the offal vendors and boil for an hour over low heat, poking the intestines with a knife every now and then. They then bake it in the oven, together with the tomatoes, rice, spring onions (scallions), dill and spices. In Izmir, it is enjoyed in a bread roll with cumin and paprika, whereas cumin, dried chilli (red pepper) flakes, oregano, tomatoes and banana peppers are preferred by the citizens of Istanbul."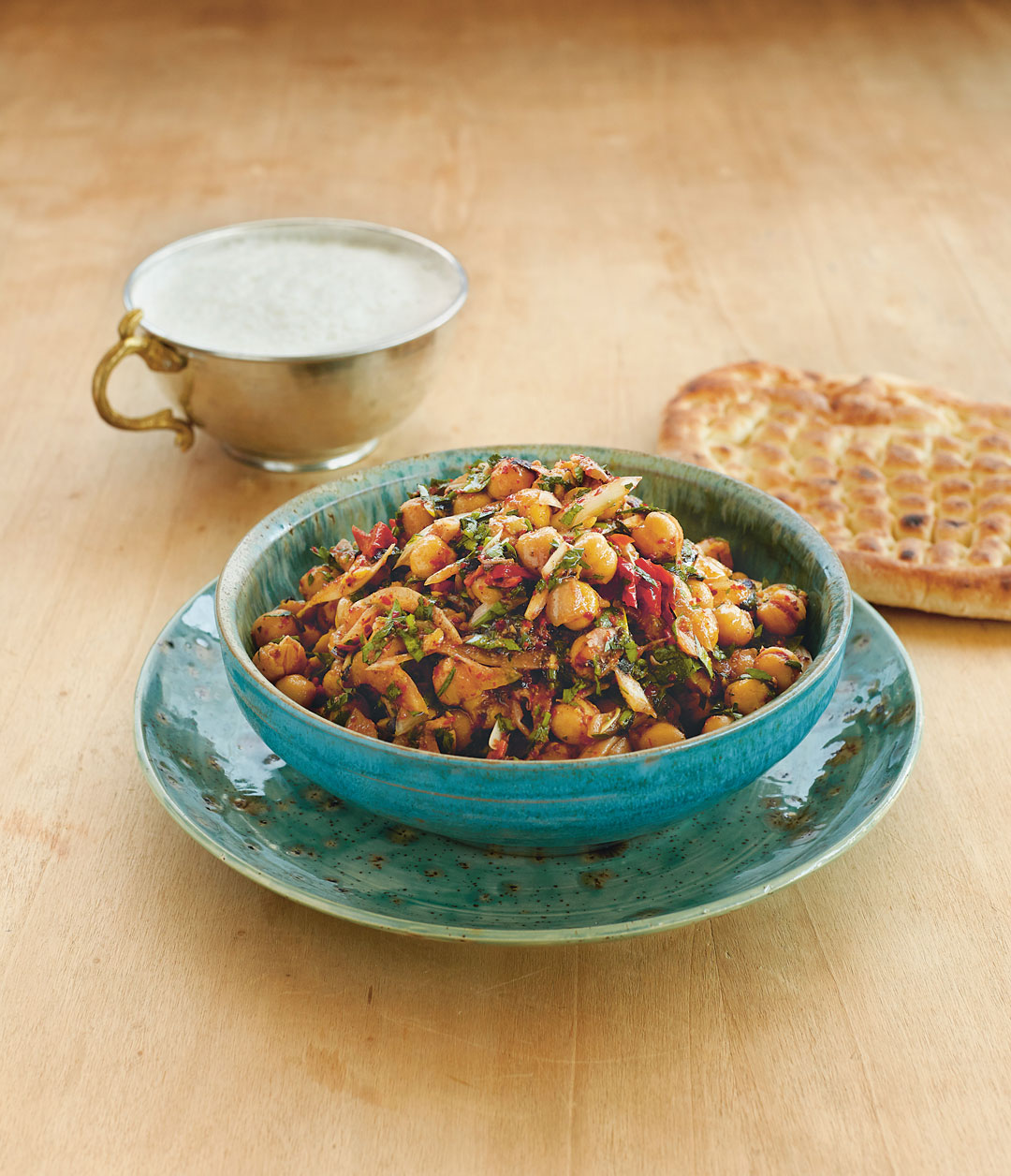 That's an offally big adventure. Though not all Turkish street foods are quite so carnivorous. Chickpea Salad is another street staple, even though the Turkish version isn't totally vegetarian. "Vendors cook the chickpeas (garbanzo beans) in a lamb stock and serve them in this fresh salad," writes Musa. "Chickpea rolls are sold in front of bakeries and enjoyed in the early morning in homes and workplaces. This tradition is still strong in Gaziantep, Sanlıurfa and Adıyaman."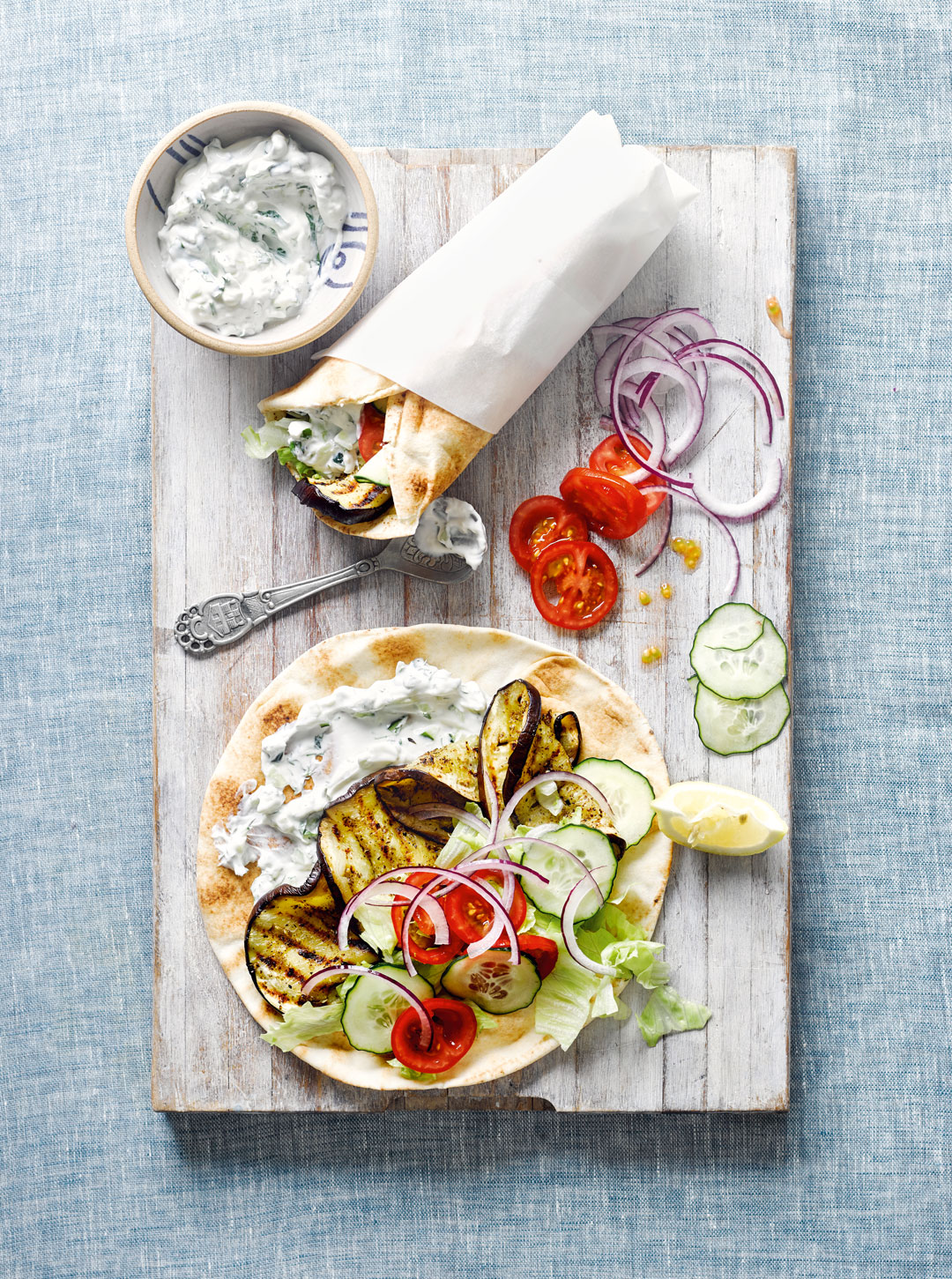 For a truly meat-free take on Mediterranean street food, leaf through The Greek Vegetarian Cookbook. "Gyros are Greek street food, traditionally made with meat, especially pork or chicken, wrapped up with salad and fried potatoes in a thick, soft flatbread, and drizzled with garlic sauce or tzatziki," explains the book.
"But now that more people are embracing a vegetarian lifestyle, delicious vegan alternatives are becoming very popular in Athens, Thessaloniki, and some islands. Eggplants (aubergines) are so 'meaty' that they make a great filling, and you can use dairy-free yogurt to make the tzatziki (try soy, almond, cashew or coconut milk-based ones)."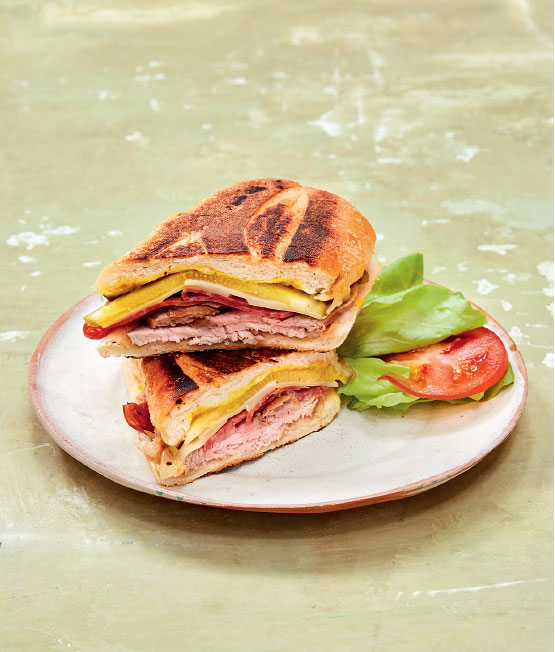 If you're in the US and travelling down to Florida, or even over to Havana, then look out for Cuban Sandwiches , a cheese, pork and pickle confection that, given its name, you'd assume came from overseas, yet, as the text in Cuba: The Cookbook explains, the origins are a little murkier.
"There are various theories about the origin of the Cuban sandwich," says the book."In one version, the sandwich came from Ybor City, near Tampa, Florida, where there was a Cuban cigar factory in which immigrants from all over the world worked. They all contributed their influences to the sandwich they ate on their breaks; the Italians contributed the salami, the Cubans the roasted pork, the Spanish the ham, and the Germans the pickled cucumbers and mustard."
"In Miami, it is believed that the sandwich came from Cuba, and was sold in Havana throughout the twentieth century. In Cuba, the sandwich was registered in the food preparation volumes from the National Gastronomy Section of the Ministry of Domestic Commerce in the 1970s, where mortadella is specified instead of salami."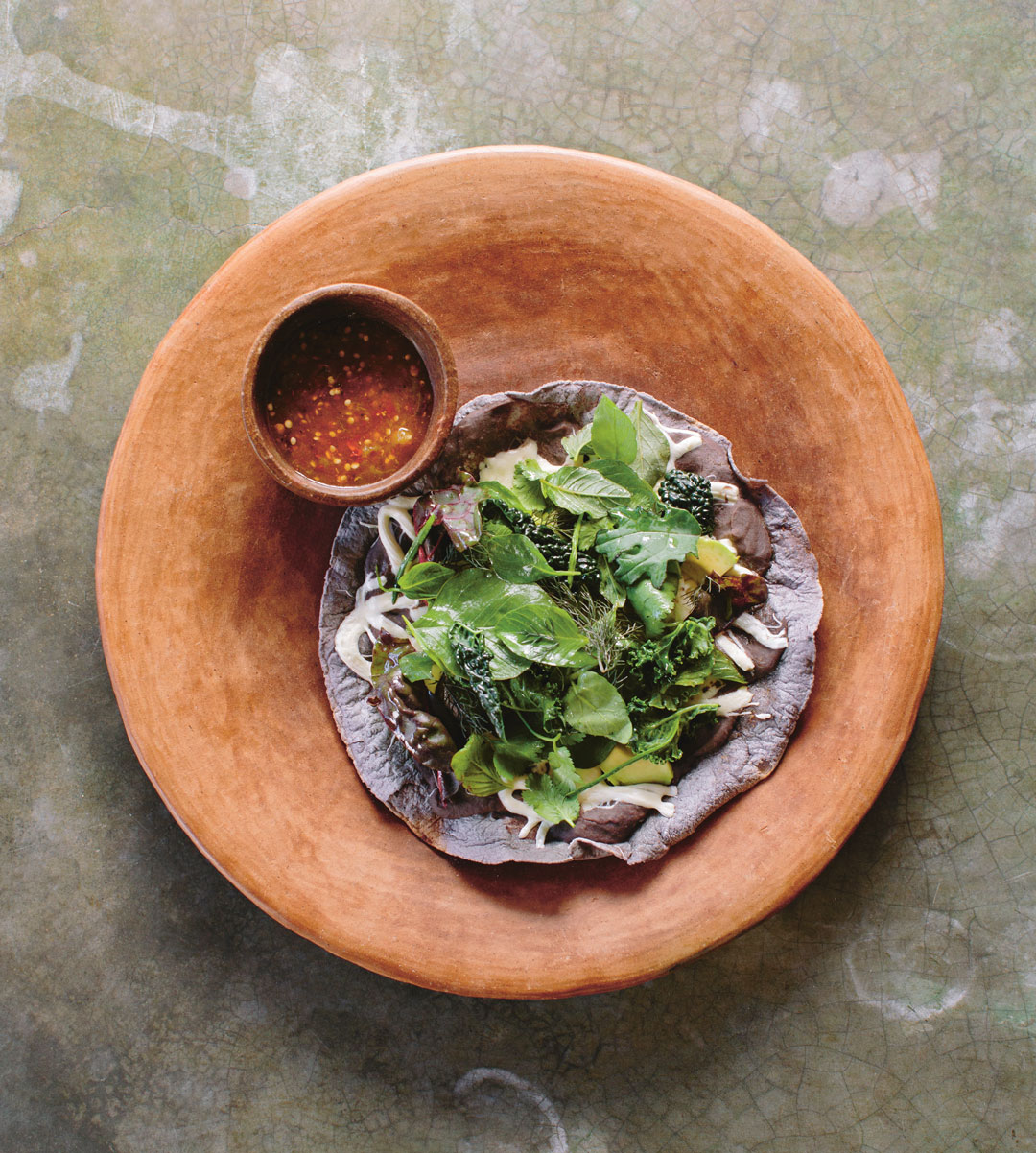 For a more exotic take on food in the Americas, try a little-known Mexican street delicacy. "Texturally, somewhere between a tortilla and a tostada lives the tlayuda : It is not quite soft, not quite hard. However, it is much bigger than the tortilla," explains Enrique Olvera in Tu Casa Mi Casa: Mexican Recipes for the Home Cook. "It is similar to a pizza in size and shape. The tlayuda is from Oaxaca, where it is a very popular street food and diners get to choose what they want on it - in addition to the basics. In that sense it is like a pizza too."
Simple sandwiches take a bit of unpacking, too. "Tortas (top image), the Mexican sandwiches, are a very common street food. But they are also the default food for picnics, road trips, sports games, and more," explains our book. "In Mexico, teleras and bolillos are the default torta breads. However, bolillos have a French crust and are therefore only good for one day. Teleras are much easier to bake and are more generous with time, lasting a couple of days. Tortas de milanesa tend to be with breaded chicken or beef, but I have always loved the texture of a fish milanesa, crispy and soft."
And for dessert? Well, why not try the Mexican ice cream . Again, you can buy it on the street, and again, it's a little different from the version you may be used to.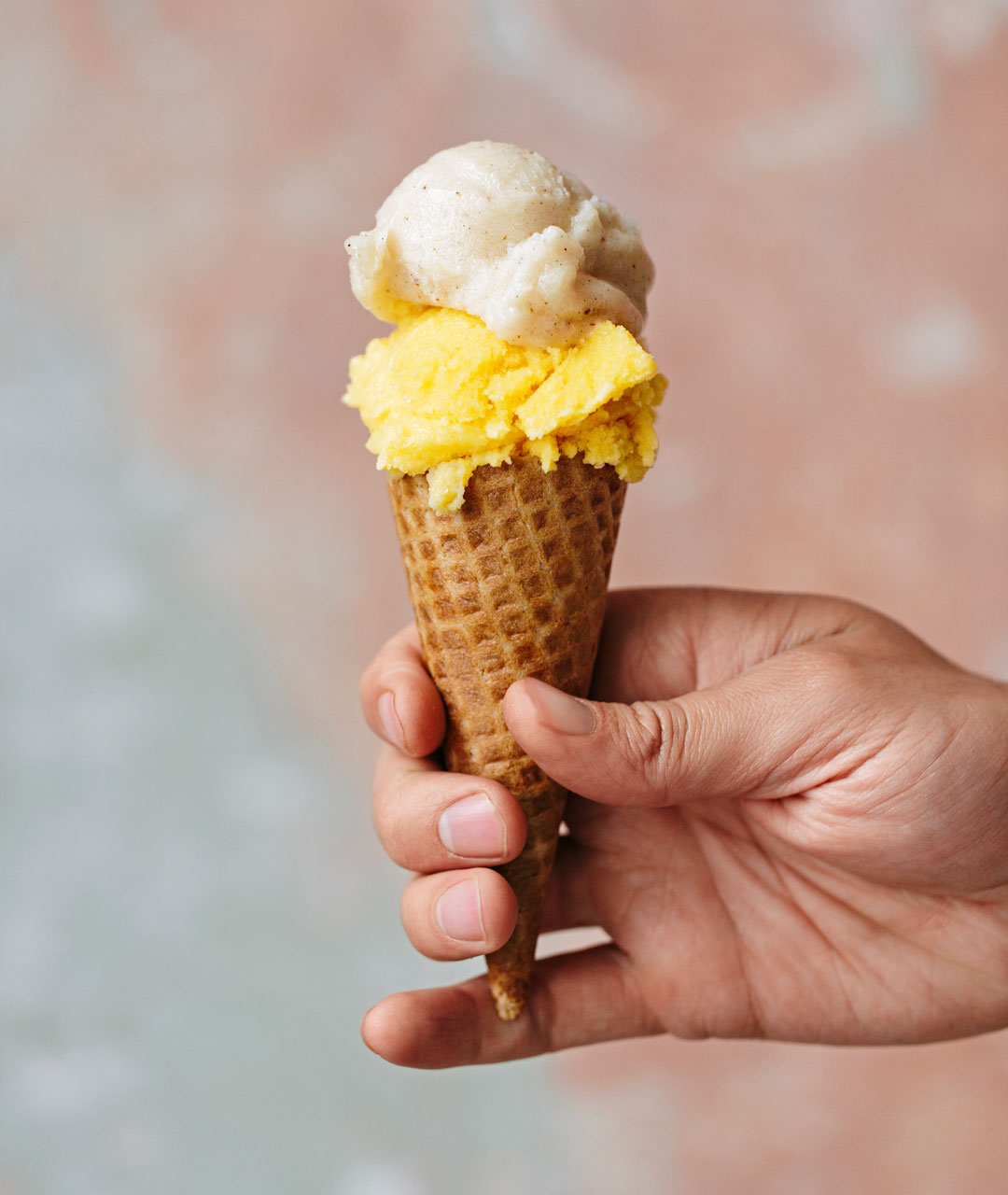 "Since we have so many wonderful fruits in Mexico, there is a big tradition of making helados (ice cream) and nieves (sorbets)," expliains Olvera. "We tend to enjoy them at neverías (ice cream parlors) and town squares or plazas, purchased from the cart of a street vendor. Although Mexican helados and nieves share the same principle with Italian gelatos and French sorbets, no complex appliances are required. In a wooden barrel full of ice and salt, a metal cylinder is inserted, and the mixture is constantly stirred in it until it becomes a frozen treat. Their textures lie somewhere between gelato and a snow cone, not as smooth as the former and not as icy as the latter."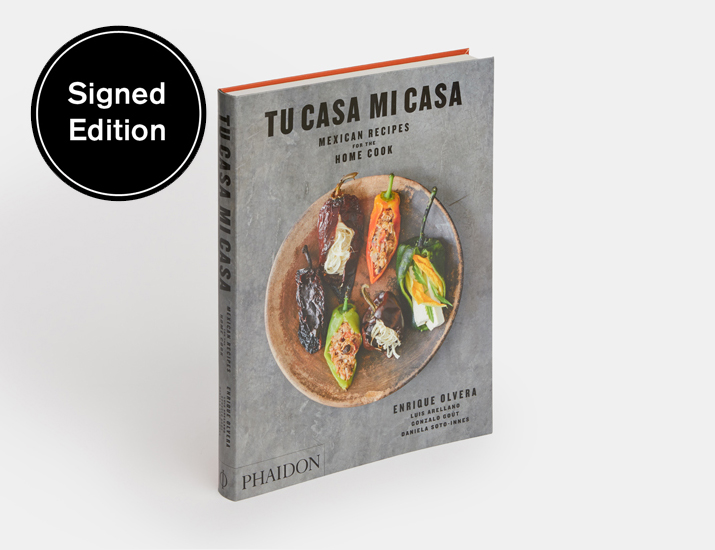 Something to bear in mind, when you're trying to beat the heat this summer. And if you aren't lucky enough to visit any of these countries soon, you can always recreate the dishes at home. Get Tu Casa Mi Casa here; Cuba: The Cookbook here; The Greek Vegetarian Cookbook here; and The Turkish Cookbook here.