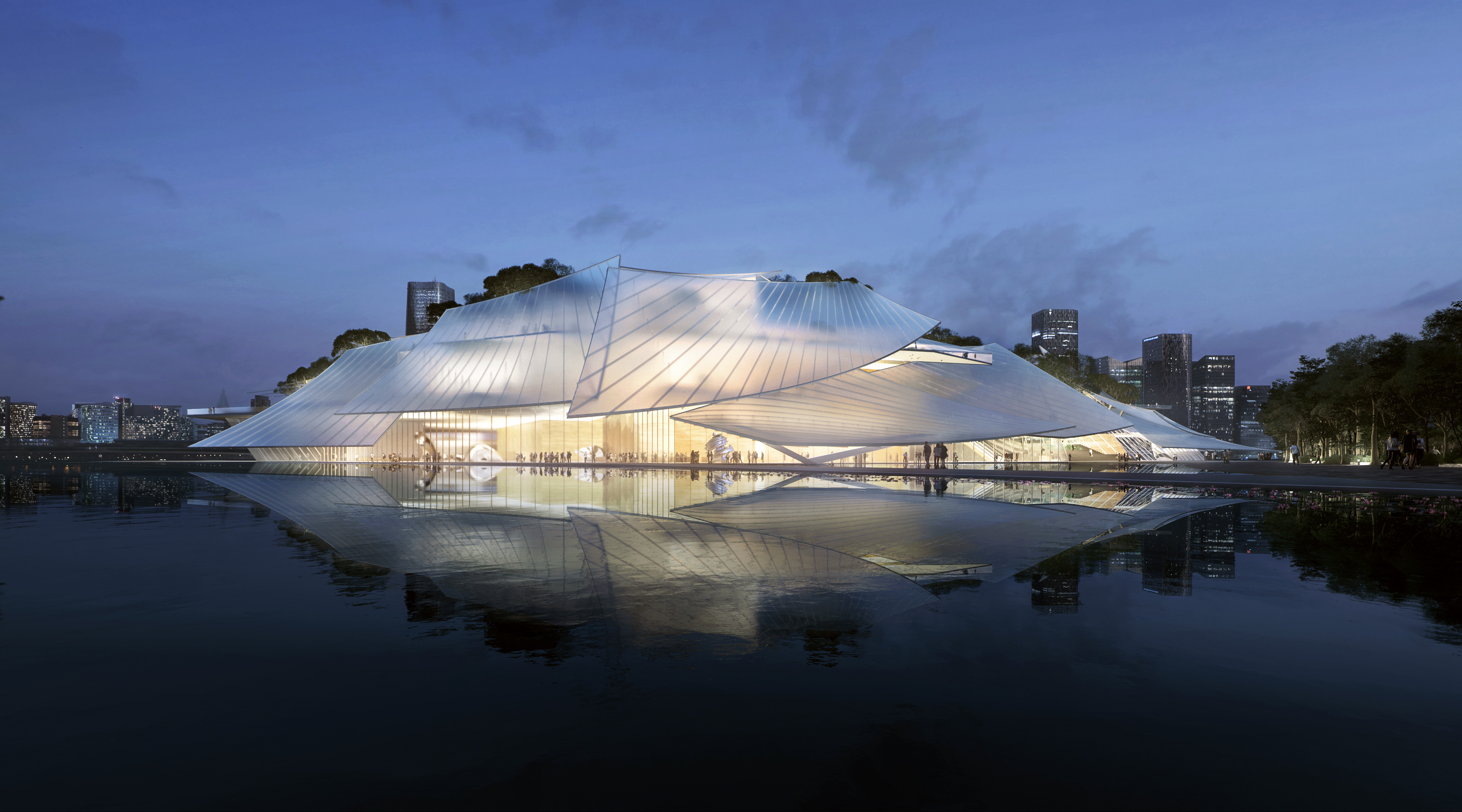 MAD's theatre brings bling to China's jewellery city
The innovative Chinese practice has chosen an ancient motif for its winning design: junk sails
You may not have heard of the Zhejiang, one of China's southern, coastal provinces, but you probably own something from there. Zhejiang firms make and export a lot of stuff, from textiles to building materials. Indeed, the Zhejiang city of Yiwu is particularly well-known for its mass-produced jewellery.
However, Yiwu is also keen to elevate its cultural position in the world a little, and has chosen the innovative, globally renowned Chinese architectual Practice MAD to provide the place with some international sparkle.
Led by its founder, Ma Yansong, MAD has created the winning design for Yiwu's new Grand Theatre, a huge riverside complex that will house three separate event spaces, as well as a public plaza.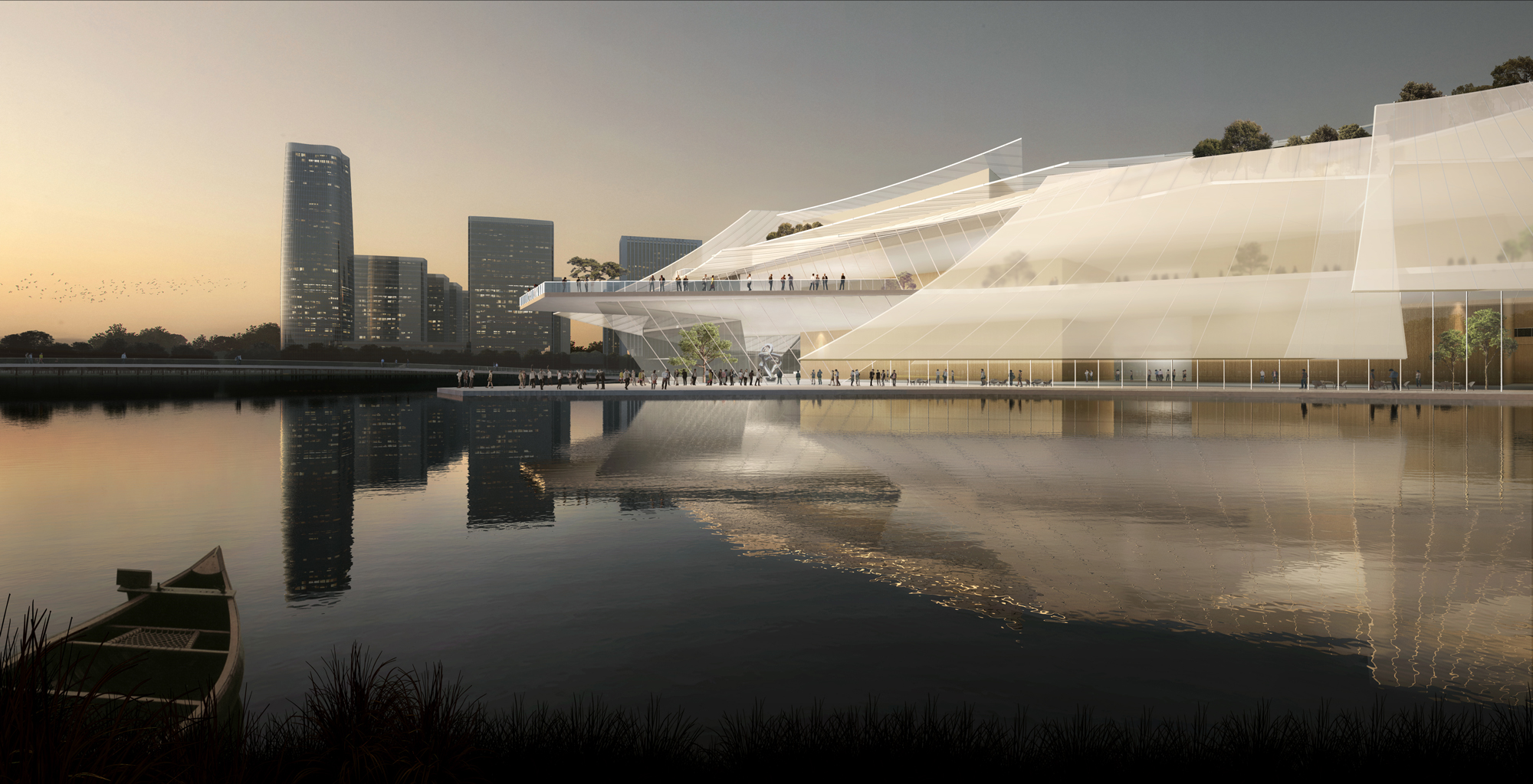 It's wide, glass roof plates might bring to mind Frank Gehry's designs for the Louis Vuitton Foundation in Paris, but the firm says the motif actually comes from an older, local source.
"MAD's design responds to its locale," explains the practice, "and appears as a boat, floating on the river. It is defined by a layering of glass sails that are reminiscent of the Chinese junks that once transported goods across the waters, while their subtle curves echo the Jiangnan-style eaves of the ancient vernacular architecture that is typical of the region."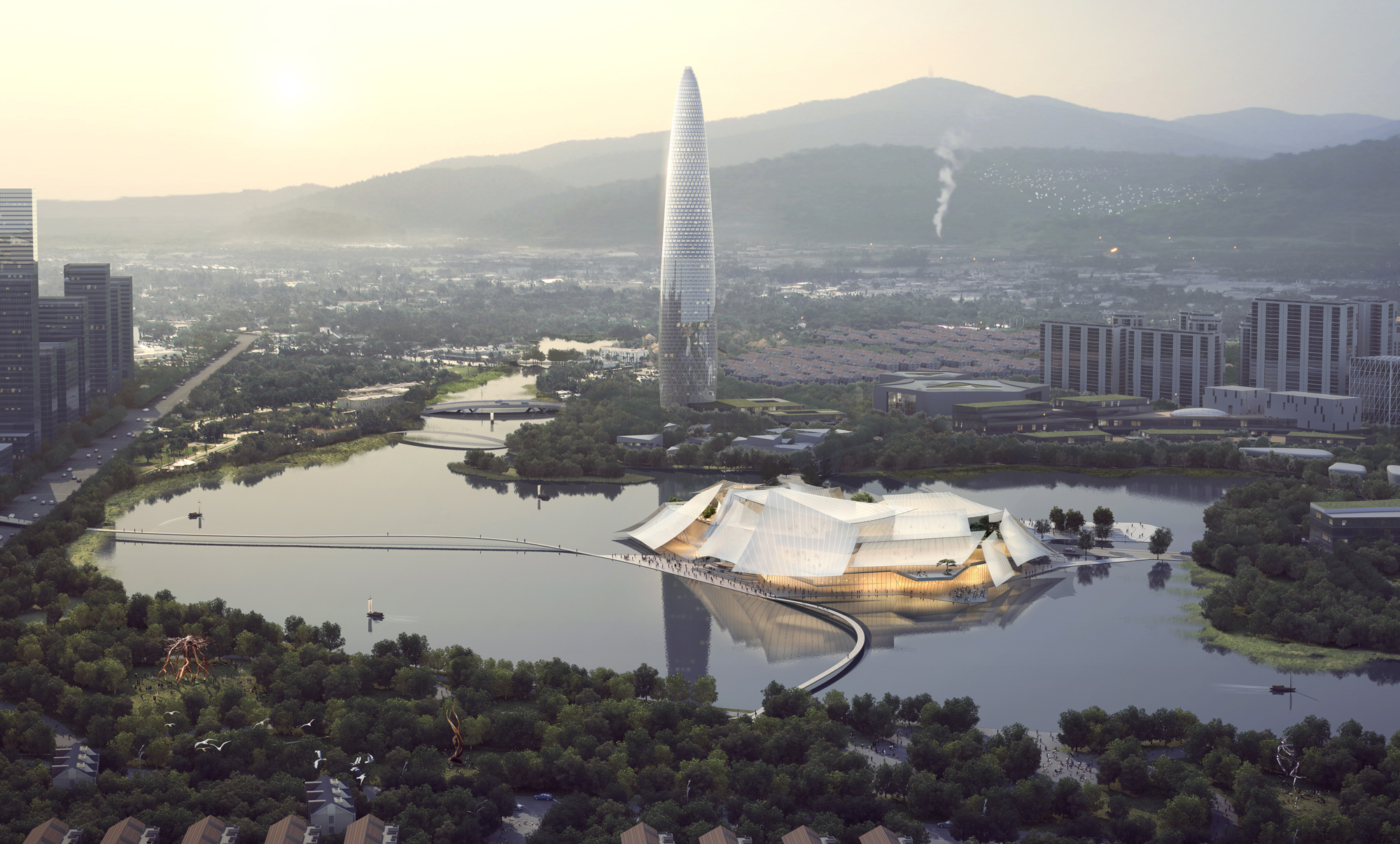 Though the building will host theatrical productions, conferences and other events, the practice hopes the development's public spaces will also perform a greater, communitarian role. "The Yiwu Grand Theater has been designed as a monument for the city, that will serve to connect inhabitants to the waterfront from a new perspective," MAD says.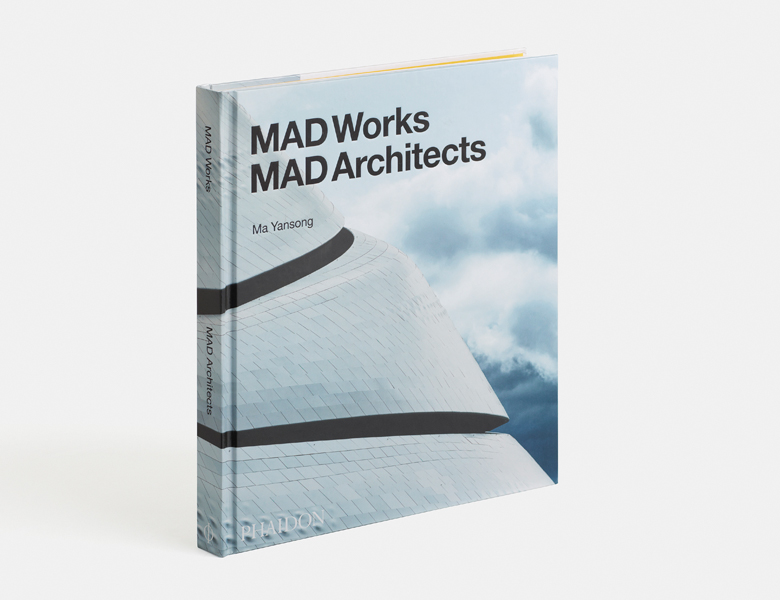 It should draw a little gobal attention, too. For more on this innovative, Chinese practice order a copy of our monograph, MAD Works here; for more on the great architecture beside rivers, lakes and oceans, get Living on Water.