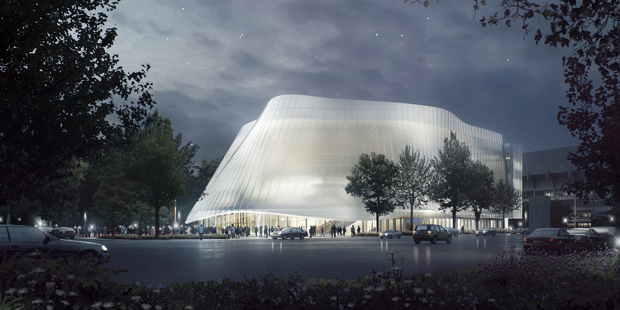 MAD's glowing home for China's leading orchestra
China Philharmonic Orchestra has just revealed its brilliant new Beijing concert hall designed by MAD Architects
How do you fit a near-silent, 2,000 capacity space, suitable for hosting one of the world's great orchestras, into the centre of a city as frenetic as Beijing? The star Chinese architect Ma Yansong appears to have found a way. His practice MAD Architects has just unveiled its plans for the prestigious China Philharmonic Orchestra's new concert hall.
Located next to The Workers' Stadium in the Chinese capital's Central Business District, the hall's location is by no means parochial. Yet MAD tones down the big-city bustle by setting the building next to a lake, among trees.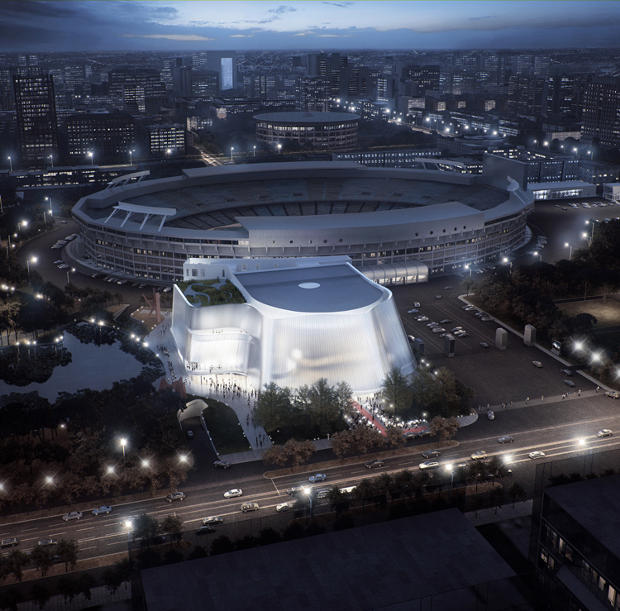 Working with the Japanese acoustics expert Yasuhisa Toyota – who also oversaw the Walt Disney Concert Hall in Los Angeles, Suntory Hall in Tokyo and Bard College Performing Arts Center in New York – MAD has designed a curved, transluscent building, sheathed in a translucent white curtain wall.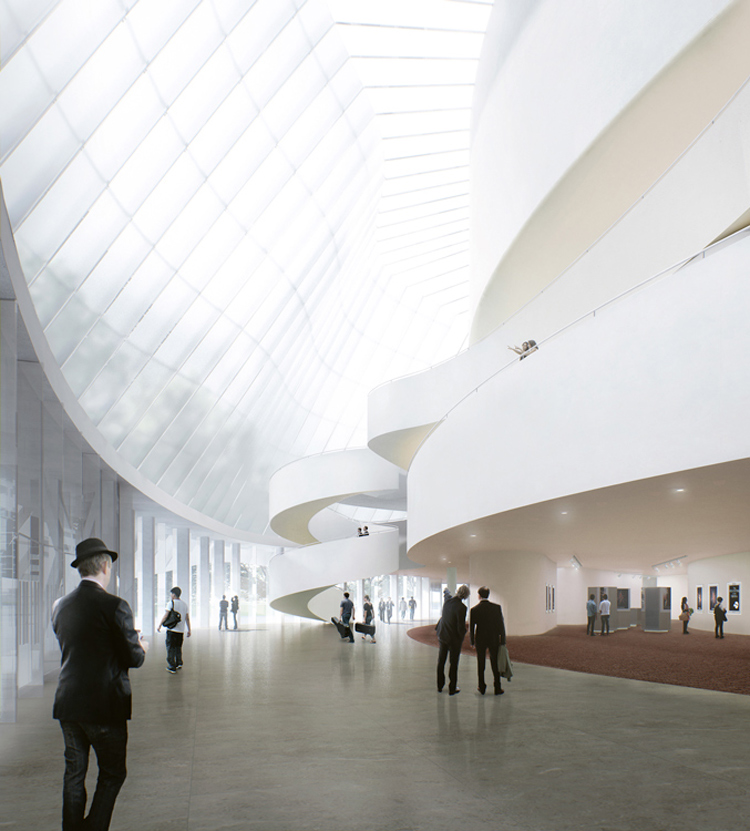 Inside the main 1,600 capacity concert hall, seating is in the round, with stepped terraces of seats surrounding the orchestra. Above, natural light will filter past white sound-reflection panels, which are, MAD says "designed to resemble the segments of a lotus flower."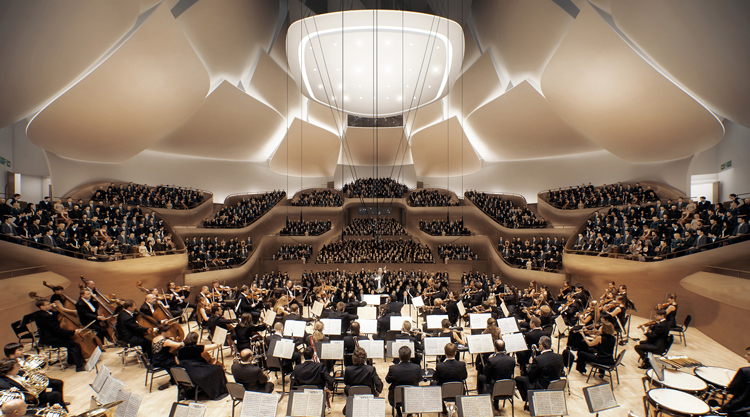 This tranquil, well-lit complex will also have a smaller 400 capacity chamber music hall, as well as a recording studio, a library, a collection gallery, offices, rehearsal rooms, and other function spaces.
"We wanted to create a pure and sacred oasis in the midst of the bustling city," says Ma Yansong. "From the moment you enter the building, you will be taken to another time and space." It certainly looks like he's going to achieve this. For more insight into MAD Architects' work order a copy of MAD Works here.