Foster + Partners goes to Mecca
The world-renowned British architectural firm has just unveiled designs deluxe hotel in the Islamic holy city
The number of visitors to Mecca could be set to rise. During the annual Hajj pilgrimage alone, 1.5m visitors arrive, putting massive pressure on the Saudi Arabian city. Foster + Partners' newly unveiled luxury hotel complex for Mecca will give deep-pocketed visitors somewhere to escape from the crowds.
The Jabal Omar Development will sit on the edge of the square that also houses the Grand Mosque – the holiest site in Islam. Foster + Partners' new development looks like a cluster of rectangular towers, which drop in height the nearer they get to the Grand Mosque. This design reflects a tradition in Arabian cities, and also gives every room a direct view of the mosque.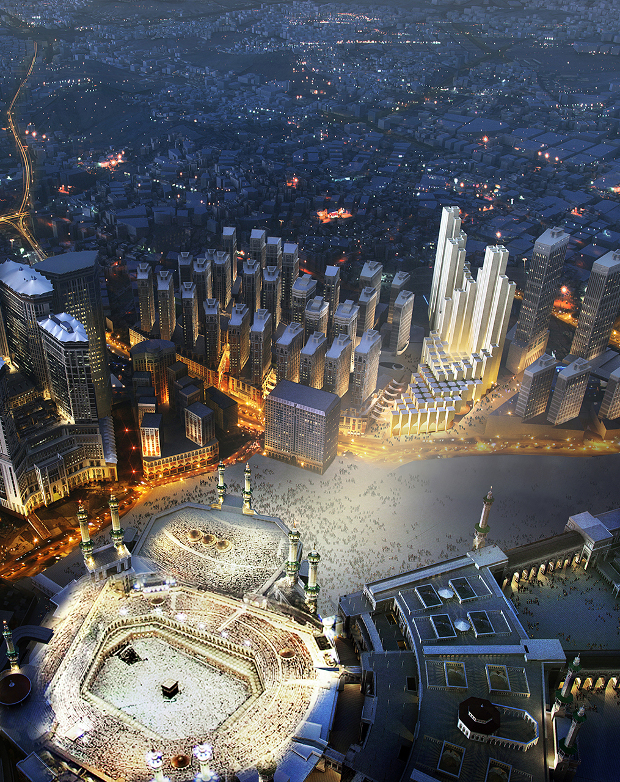 "Our design sets out to create an innovative building form that will be respectful to the scale and importance of the Grand Mosque," says Fosters' senior executive partner Luke Fox. "Our endeavor has been to make the experience special and appropriate to its unique location. The design follows a philosophy of 'luxury with humility' with an understated elegance throughout the development."
This is the latest addition to the Jabal Omar project - a massive development within walking distance of the Grand Mosque. Four hotels are already in service, operated by the Hilton, Hyatt and Marriott brands. The Jabal Omar Development Company is developing two million square metres of accommodation, "with the capacity to host 36,000 persons during most of the year and in excess of 100,000 persons during the Hajj", they say.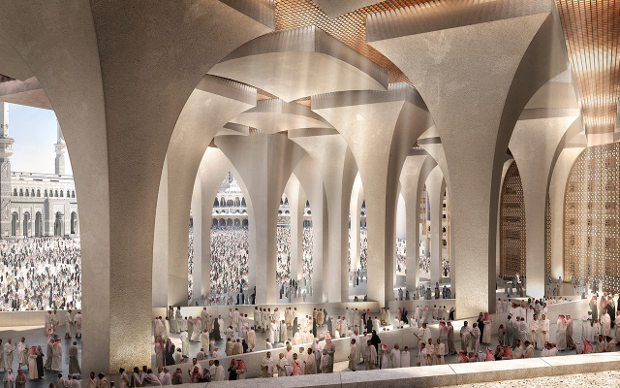 Foster + Partners are no stranger to the Arabian peninsular. In 2000, the firm had the honour of completing the kingdom's first skyscraper, the Al Faisaliah Complex in Riyadh, and was behind the Haramain High Speed Rail infrastructure project, which links Mecca to Saudi's other holy city, Medina. However, Foster is not the only big name working for the kingdom. This year, the Norwegians Snøhetta will complete a boulder-shaped cultural centre in the city of Dhahran.
For more on world' beating architectural projects take a look at our book MAD Works by MAD Architects. For more holy building projects get Sacred Spaces.