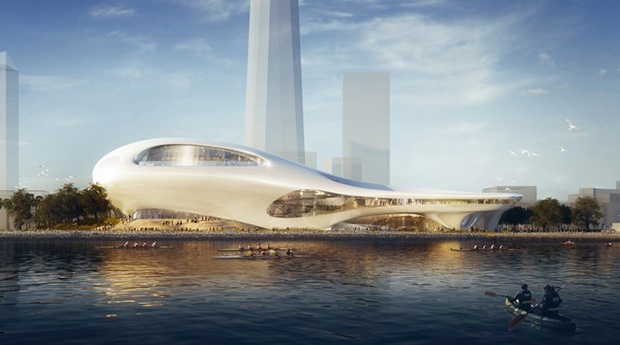 George Lucas goes MAD for Star Wars museum
Following the unveiling of two new museum proposals, we look at what drew the director towards MAD Architects
At first glance these renderings for MAD Architects new museum might look unduly sci-fi. However, when you consider that the building will probably end up housing the original plans for Han Solo's Millennium Falcon, then these models for the Lucas Museum of Narrative Art certainly look like a good fit.
Indeed, as the principal architect Ma Yansong's reveals in our book, MAD Works, his earlier 2011 project, for the Ordos Museum in Inner Mongolia, was actually inspired by a scene from George Lucas's 1999 Star Wars movie, The Phantom Menace, wherein Padmé Amidala's J-type 327 Nubian royal starship touches down on the desert planet Tatooine.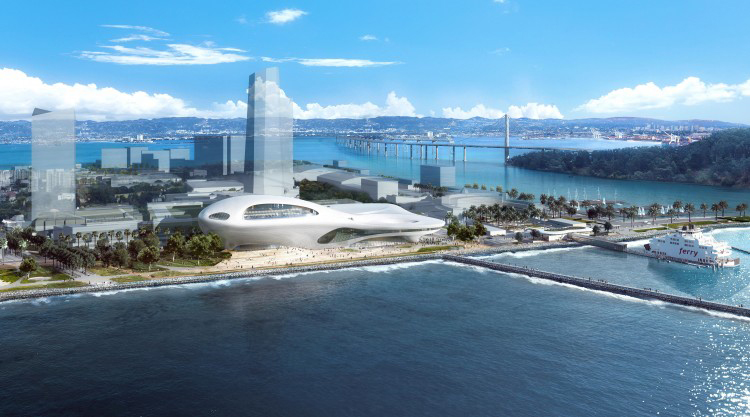 "You see the reflection of the sand on the metal body of the vessel," recalls Ma Yansong in MAD Works. "I watched this many, many years ago and actually forgot that it was Star Wars. I just remembered the image, which kept coming back to my mind. Later on, I tried to find where it came from, and it turned out to be Star Wars."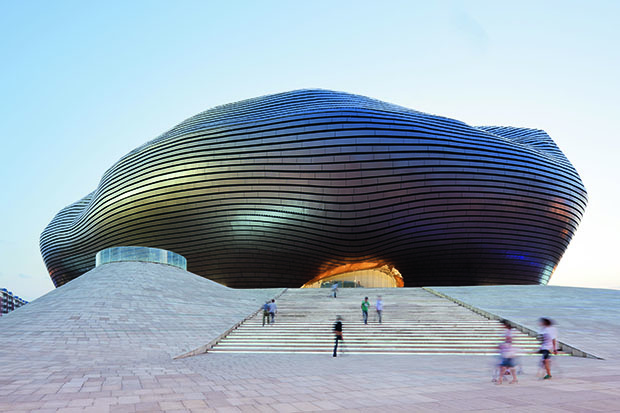 Lucas, in turn, admired MAD's Ordos Museum, invited Ma's practice to submit designs for his museum, and finally selected the Chinese firm to oversee his project.
The movie mogul's exhibition space, which will feature props, imagery and costumes from many films, including his own, alongside comics and children's book illustrations and works by such artists as Edgar Degas, Winslow Homer and Pierre-Auguste Renoir, was due to be built in Chicago.

However, following local protests, Lucas is now considering two sites in his home state of California: one in San Francisco, the other in Los Angeles.
The SF site, on Treasure Island in the San Francisco Bay, fits in with a greater redevelopment plan for this artificial island, while the LA location, in that city's Exposition Park, would place the new institution beside the local Natural History Museum, the California Space Center, and close by the University of Southern California, Lucas's alma mater.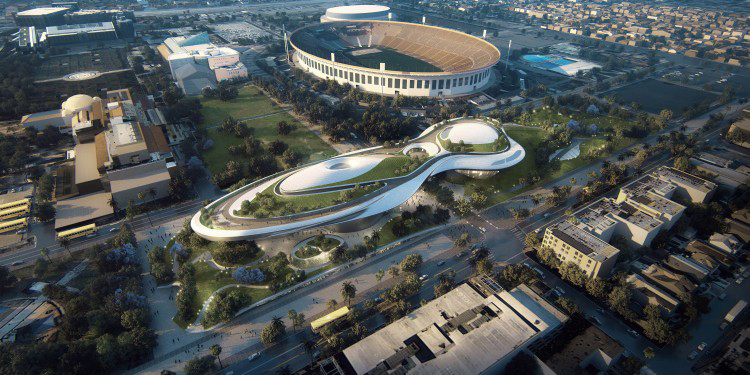 Officials in both cities have welcomed the proposals, however Lucas, having had its plans stymied once before, is keen to overcome any local opposition before selecting one site. We'll have to wait until 2017 to discover what narrative turn the Lucas museum will take next. Until then, you can discover much more about George's chosen architect and the sci-fi inspiration behind his buildings in our new book MAD Works.