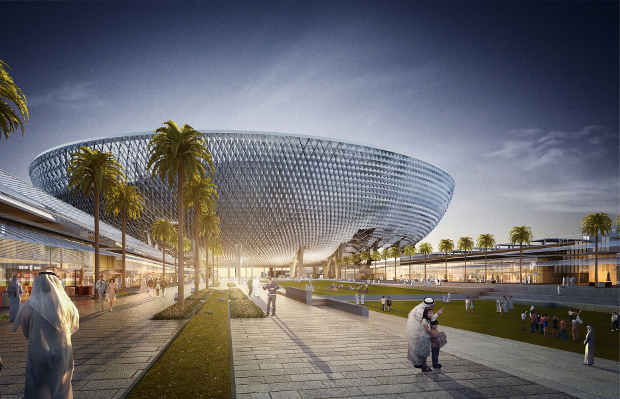 A stadium to keep sports stars and fans cool in Dubai
Could this bowl-shaped, water-cooled building keep the temperature down on the pitch and in the stands?
FIFA might be sweating over the 2022 World Cup, which will be held in Qatar in December, rather than during the summer months, in an attempt to accommodate the region's climate. However, a novel new plan for the United Arab Emirates' biggest stadium may have found a way to overcome the searing heat.
Architects Perkins + Will's design for the 60,000-seat Mohammed bin Rashid Stadium comprises a vast bowl lifted 60ft off the ground on slender legs.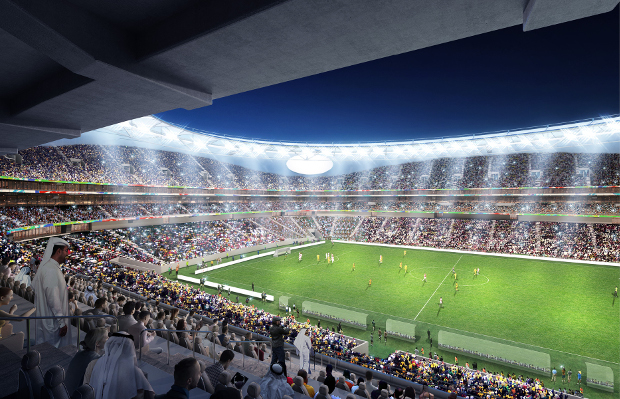 This elevation allows water features beneath the stadium to create a natural thermal sink, cooling the incoming air as it is pulled into the stadium, the architects explain.
Meanwhile a permeable skin fitted with solar-shading fins is wrapped around the building's exterior to block out the sun's strong rays and stops sand getting blown in, but allows to air flow freely. A usual element, given Dubai's average summertime temperature of 41 degrees.
The design also means that the building has a much reduced footprint, with the underside of the bowl creating shade for visitors, where they can meander between the v-shaped columns supporting the structure.
"The inspiration for the design stems from the desire to create a stadium like no other that draws from regional precedents while providing a sustainable and visionary destination for Dubai," says Perkins + Will, which was founded in 1935 and recently completed Shanghai Natural History Museum in China.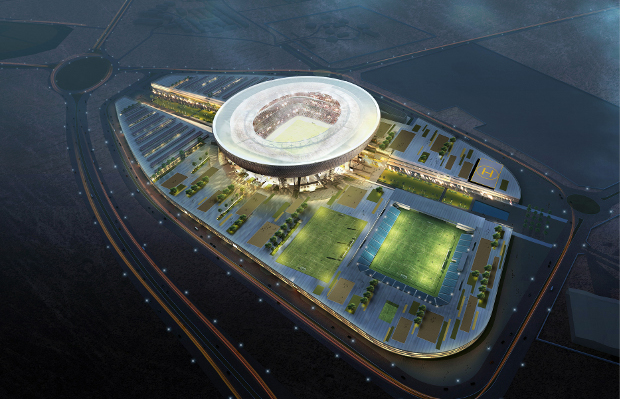 The firm's Boston office is responsible not only for the stadium, but for the entire complex, which will include training facilities, a practice pitch, warm-up areas, a 5,000-space car park, museum, multi-purpose sports hall, along with shops, restaurants and public plazas. For more big and bold developments take a look at our new book MAD Works.