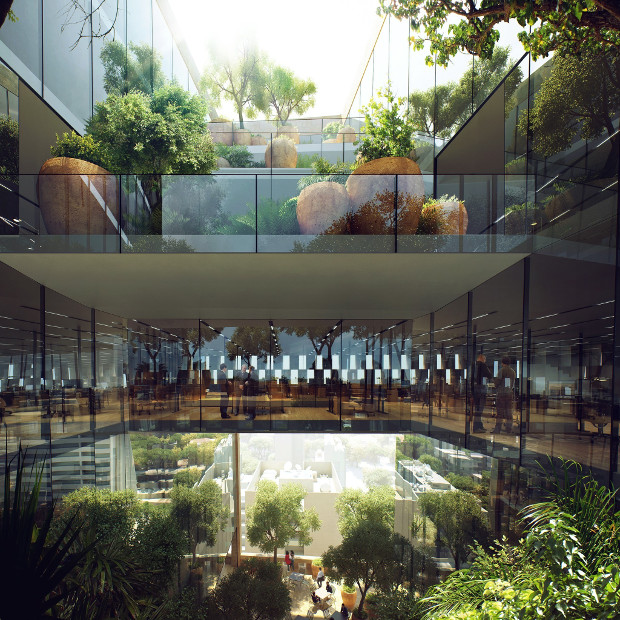 Snøhetta bring gardens to this Lebanese bank
The firm's winning design for Banque Libano-Française's headquarters also includes amphitheatre-style seating
Norwegian architecture giant Snøhetta is creating a striking new headquarters for one of Lebanon's leading banks.
The Banque Libano-Française's new home in Beirut will have a chess-board façade of alternating squares of solid walls and small apertures; and cut away into the roof and walls will be garden terraces.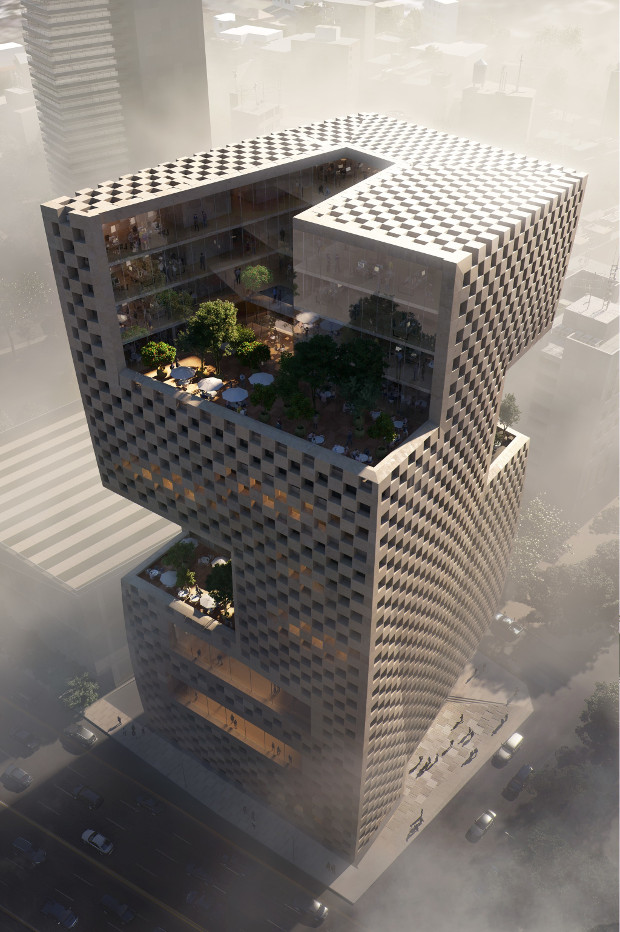 The idea is that these high-rise outdoor spaces will act as "social hubs" for the building's staff.
The design, says Snøhetta founding partner Kjetil T Thorsen, "embodies a new future for the bank, as well referencing the rich history and value set that has evolved over generations".
The interiors will have many of the trappings of modern corporate life, with a multitude of different seating, meeting and work environments, to cater for different personalities and tasks.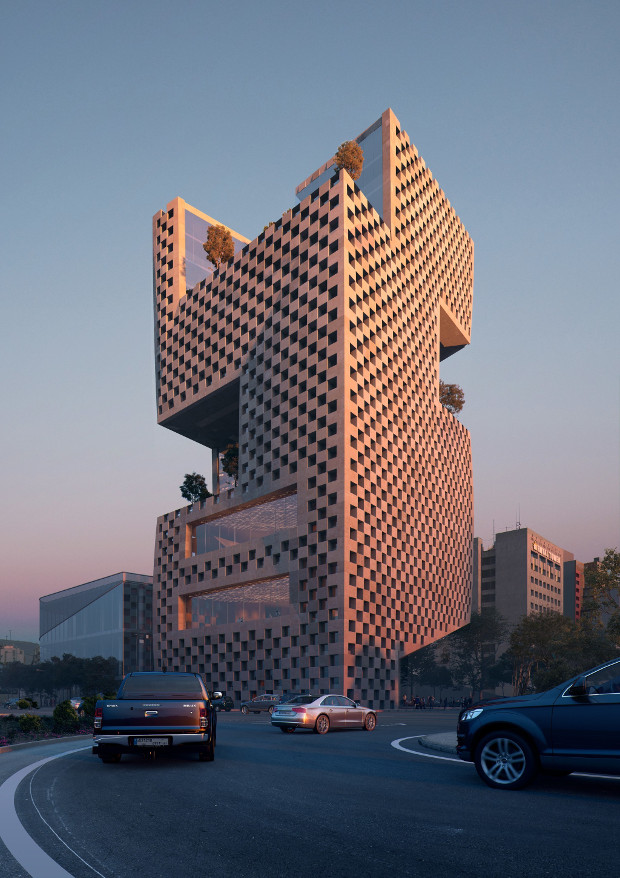 Probably the biggest change for staff will be the large area of stepped seating. So-called bleacher system is becoming increasingly popular in a variety of venues, from McDonald's UK branches to Airbnb's offices. These modern-day takes on the Roman amphitheatre double up as spontaneous meeting places, somewhere to have lunch, thoroughfares and company-wide forums.
For the 180-strong firm with bases in Oslo, New York, San Francisco and Innsbruck in Austria, and most recently Adelaide and Stockholm, this is their first project in Lebanon.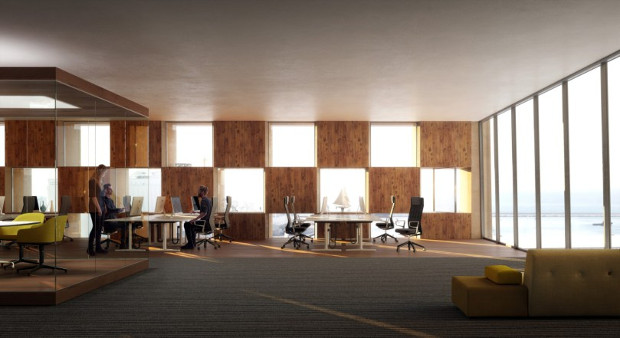 For more breath-taking, large-scale projects take a look at MAD Works; for more forward-thinking horticulture get The Contemporary Garden.