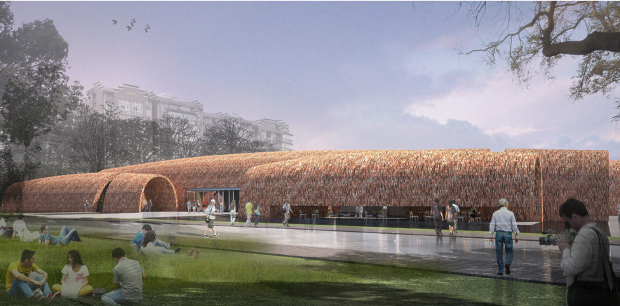 A kiln-style museum for porcelain's ancient home
The history of porcelain will be told in this extraordinary fired-earth structure destined for north-eastern China
The 1.5m-strong city of Jingdezhen is famous for its ceramics; it was the source of much Imperial court porcelain during the Ming Dyansty, and, more recently, the place where Chinese artist and dissident Ai Weiwei had his famous sunflower seeds made. Now a Historical Museum of Imperial Kiln is being built among ceramic workshops, which date back to ancient times.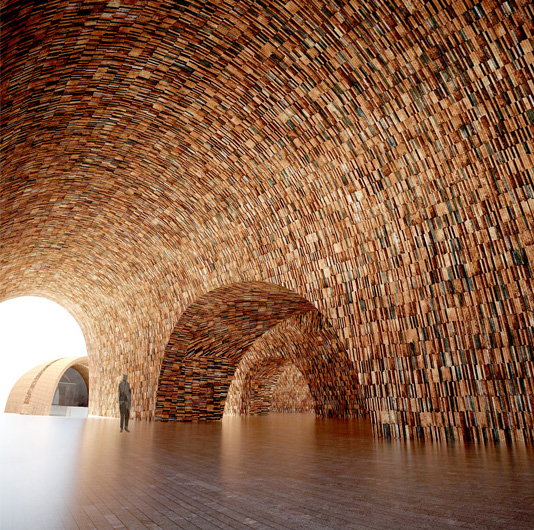 Young Beijing practice Studio Pei-Zhu is creating a series of galleries in hand-crafted brick vaults, some of which extend the length of the site. "The vault structure of the museum is an abstract of traditional kiln, in combination with the sleekness of china," say the architects. "With a few twists and cuts, the museum is made as a hand craft form, natural yet full of life."
From above, the eight or so vaults will resemble hollow cigars, contrasting with their concrete block neighbours and the Tang Dynasty pagoda over the road. The proximity of that building decided for the architects that their museum should be "in form and scale low key and modest".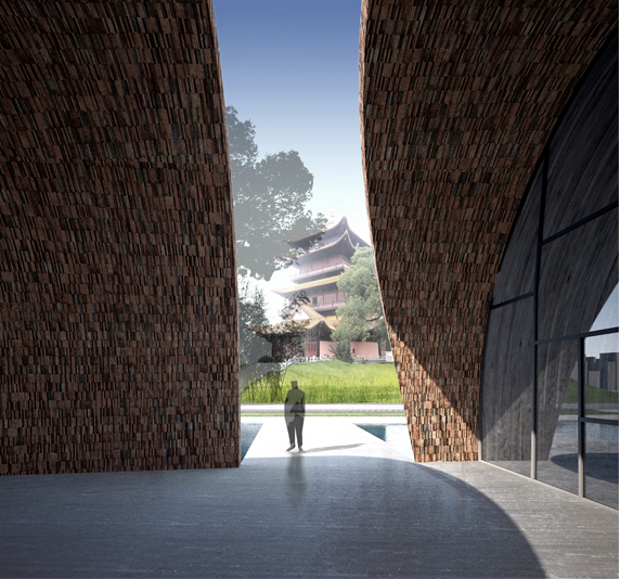 "Vaults of the museum reflect unearthed relics, while half of its volume remains underground," explains the firm, which was set up in 2005 by Zhu Pei. "It creates connections, both physical and spiritual, between the above-ground and underground - present and history."
The museum is due to open next year, around two millennia after porcelain's invention, and follows on from the firm's museum for contemporary art in their hometown, which is housed in a former factory.
"A single museum is capable of changing an entire city," say the architects, obviously with Frank Gehry's Guggenheim effect in Bilbao on their mind.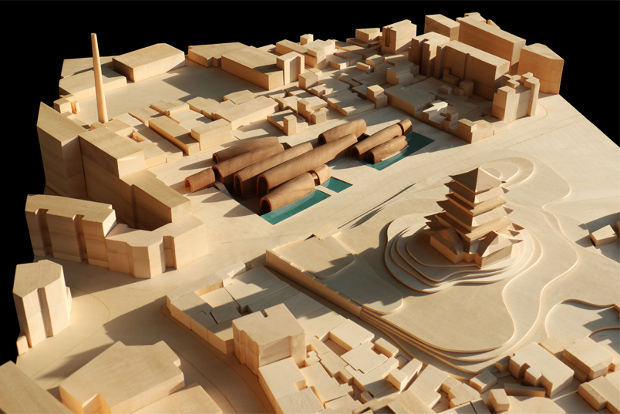 For more on game-changing Chinese architecture get our new book dedicated to MAD Architects, MAD Works; for more on ceramics, past and present, get The Pot Book.