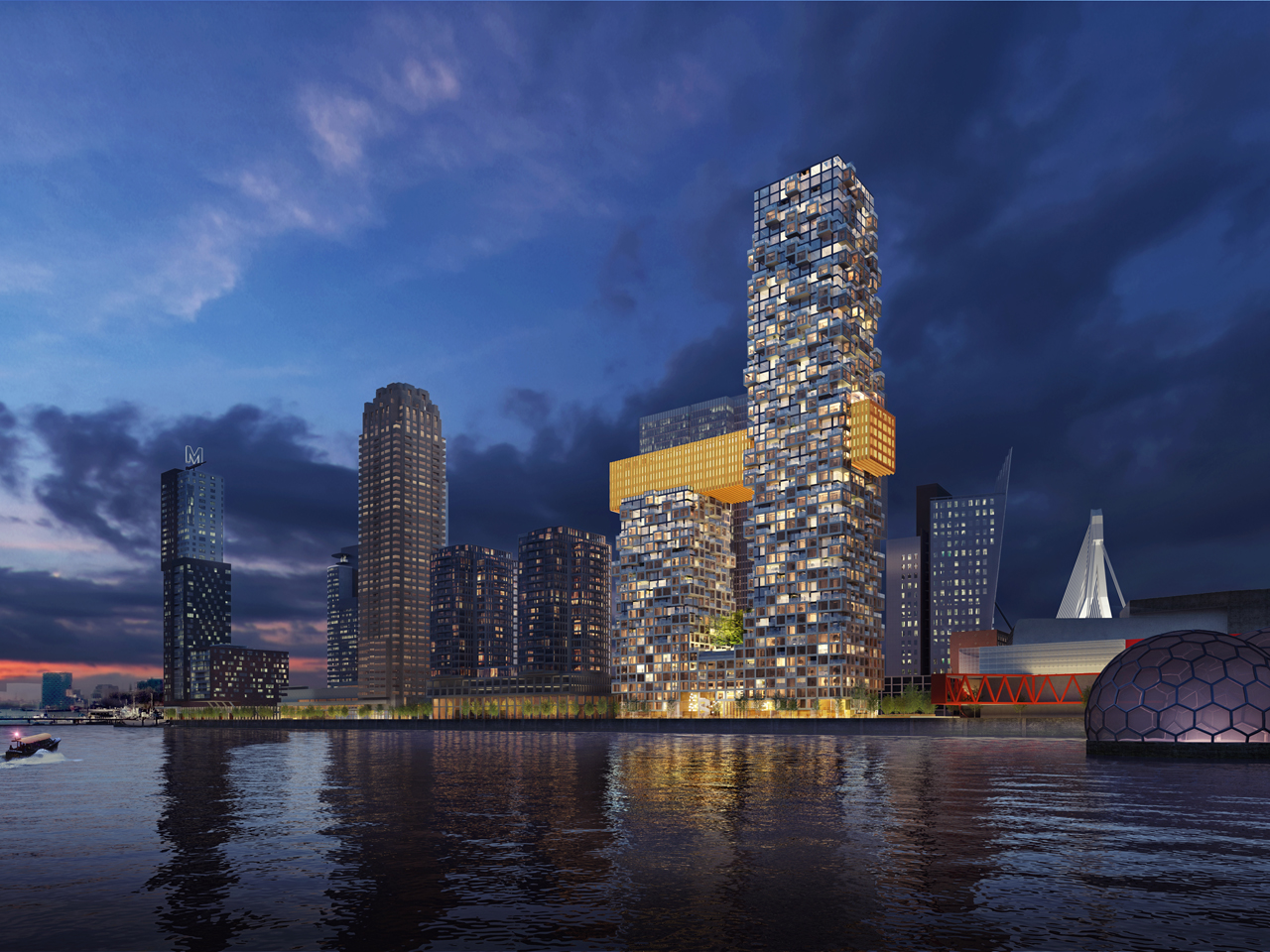 A sax-shaped tower for Rotterdam's skyline
MVRDV says its twin-tower and connecting bridge "represents musicality, character and elegance"
Once the keening sound of a saxophone captured something of big-city life. Now a Dutch architectural firm hopes its new tower will add something equally attractive to Rotterdam's skyline, by mimicking the outline of that instrument.
The firm, MVRDV, has won a competition to add a new mixed residential block to Rotterdam's Wilhelmina pier development on the south bank of the city's Nieuwe Maas river.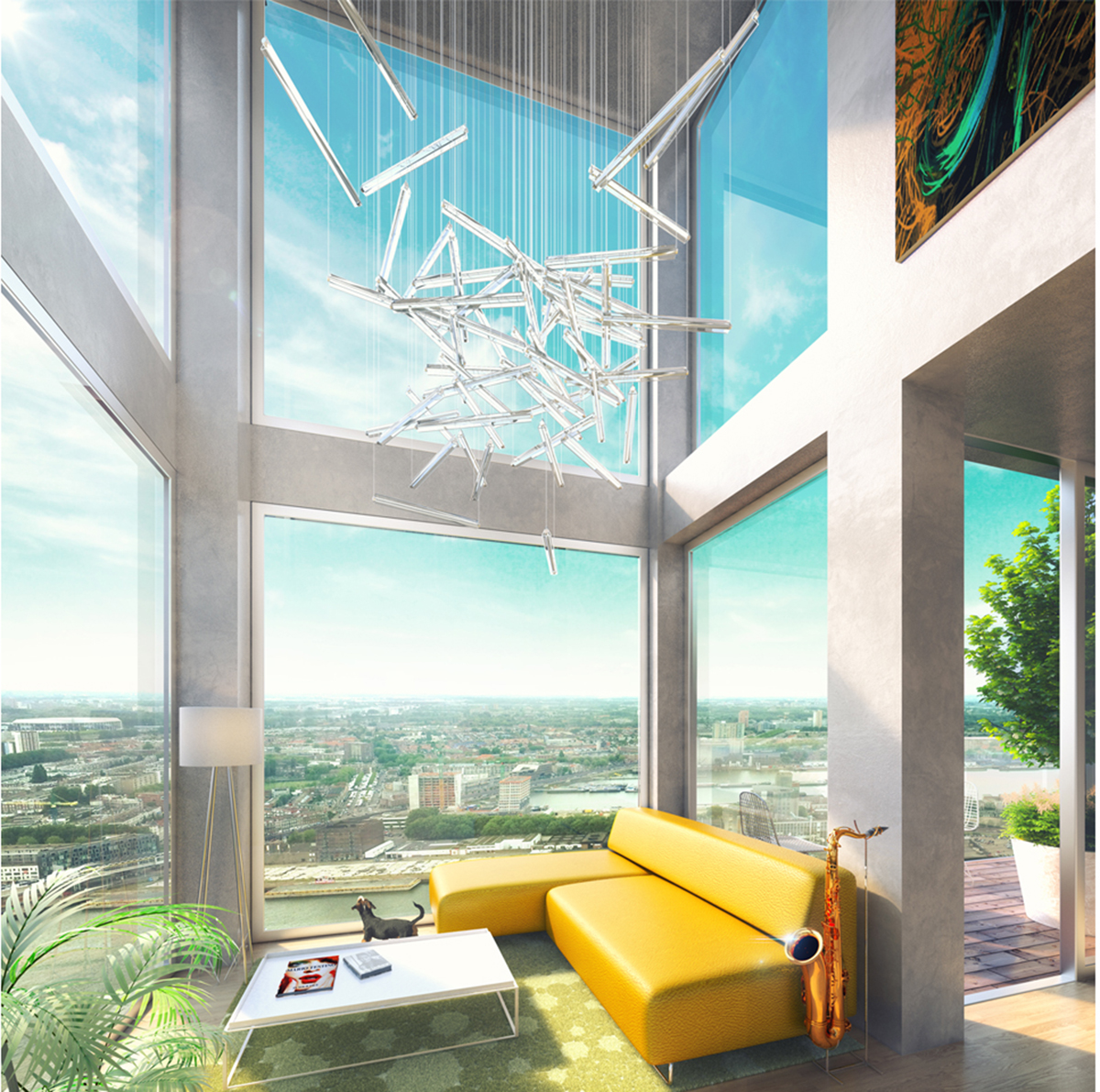 MVRDV has called its winning submission the Sax, after its distinctive shape. The building consists of two towers, linked by a bridge. The blocks will house 450 apartments, as well as shops and other commercial facilities, while the bridge will be home to a 150-room hotel.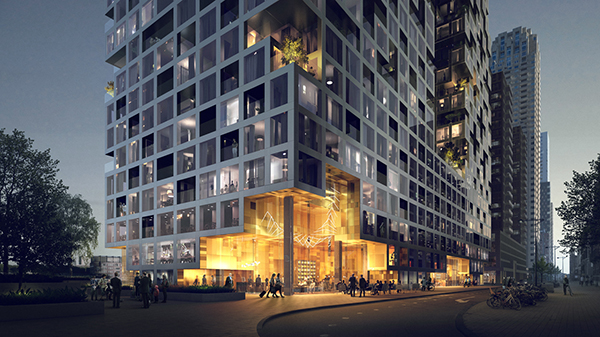 Wilhelmina pier already has a number of buildings by notable architects such as Rem Koolhaas and Álvaro Siza. However, MVRDV hopes the Sax will add a jazzy new leitmotif to the city's skyline. "It represents musicality, character and elegance," says MVRDV, "but also variation and improvisation." We'll have to wait to see whether the Sax will reach new highs, or hit a bum note; MVRDV says the building will break ground in 2018, and be completed by the end of 2022.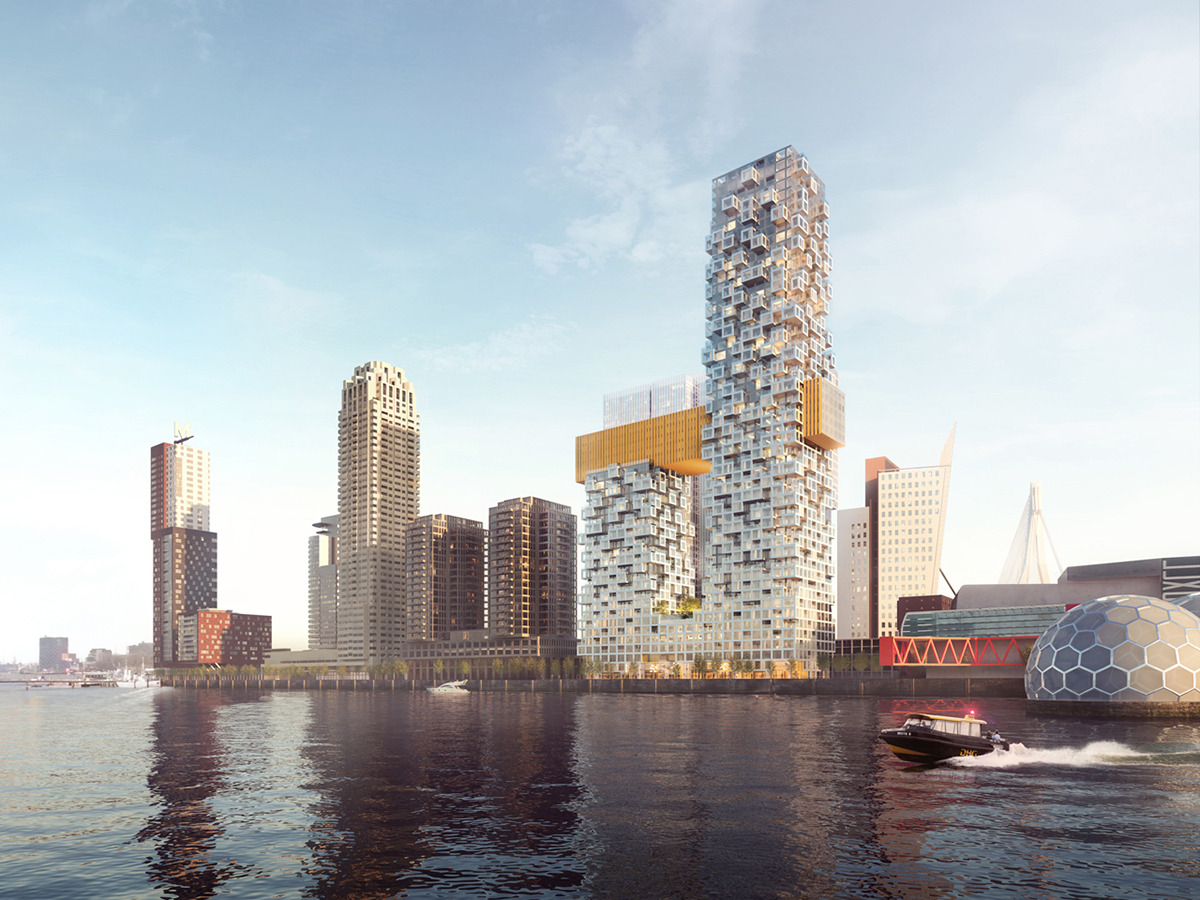 For more equally inspired architecture take a look at MAD Works by MAD Architects.