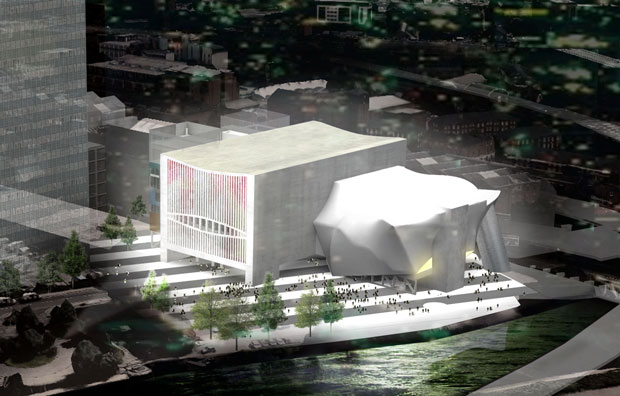 Rem Koolhaas creates a new Factory for Manchester
OMA leans on the city's legendary televisual and musical heritage for its huge new cultural venue
Peter Saville, the former art director of Factory Records, when describing the legendary band Joy Division's appeal, put it in part down to the architecture of their hometown, Manchester. Their city was, in his opinion, a place of "concrete underpasses and a Gothic Revival cathedral." And it's true to say, the band set the impassive hard-edged beauty of their urban landscape into truly affecting, for many life-changing, musical context.
Now the Dutch architect Rem Koolhaas hopes to give the city a renewed cultural vigour with a new institution, also called Factory, which the local council has just approved for city's Granada TV Studios.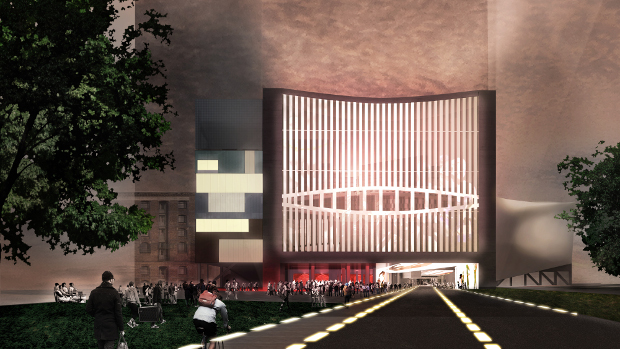 This multimedia arts venue, which will break ground this spring and will be administered by the team behind the Manchester International Festival, is intended to host all manner of events, from opera recitals to visual arts shows, spoken word performances, concerts and plays. Its backers, property developers Allied London, are keen to stress the venue's cultural role in this new St John's neighbourhood, where Allied London also plans to build several hotels, shops, business premises and apartments.

Koolhaas himself is helping to oversee the wide-ranging cultural venue, alongside his practice partner, OMA's Ellen van Loon. Factory forms part of a wider central government initiative to invigorate Britain's large, Northern cities, dubbed the Northern Powerhouse, and this sense of regeneration seems to be foremost in the architects' minds.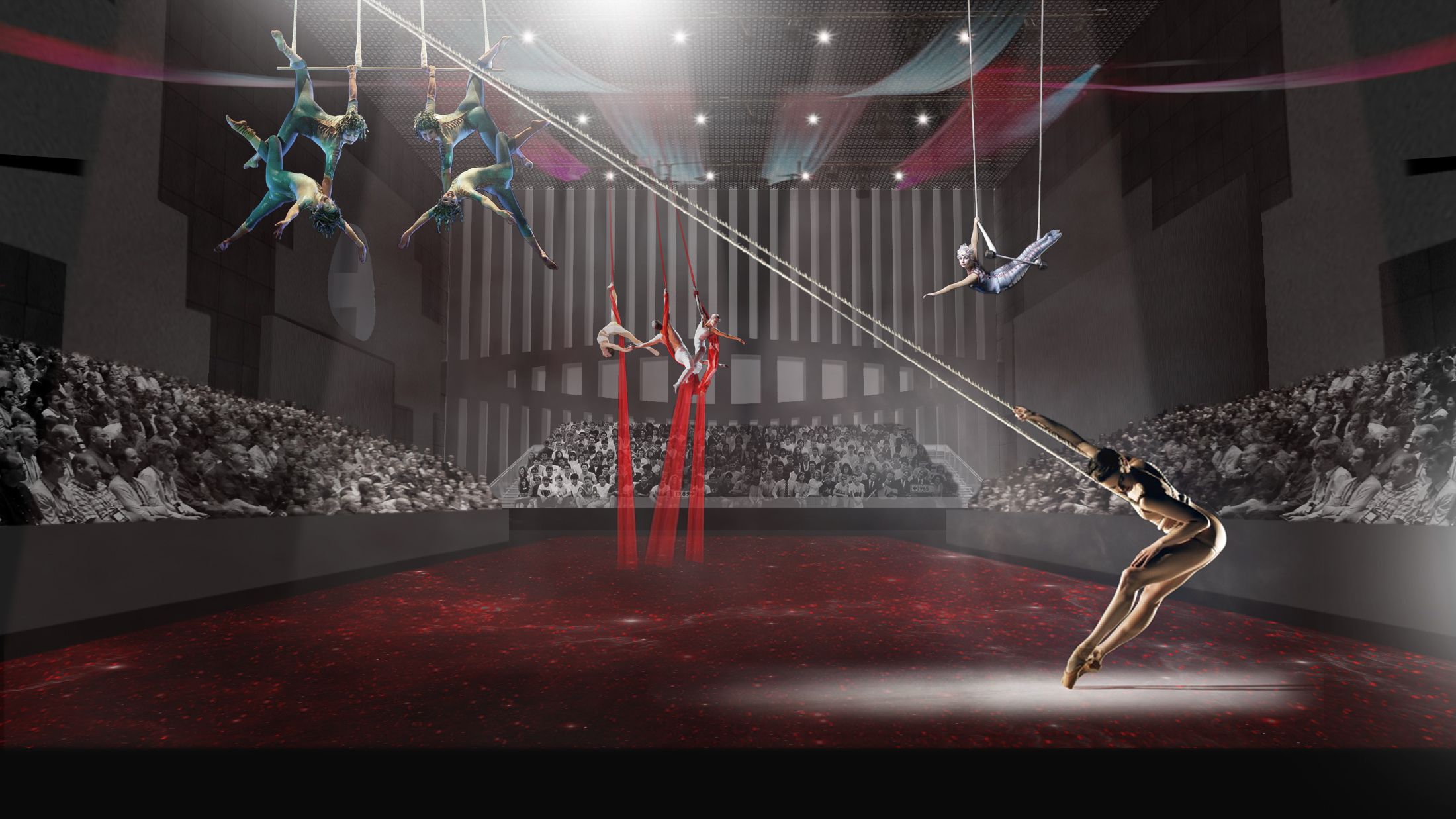 "From classical opera and ballet to large scale performances and experimental productions, Factory in Manchester provides the perfect opportunity to create the ultimate versatile space in which art, theatre and music come together," said van Loon, "a platform for a new cultural scene."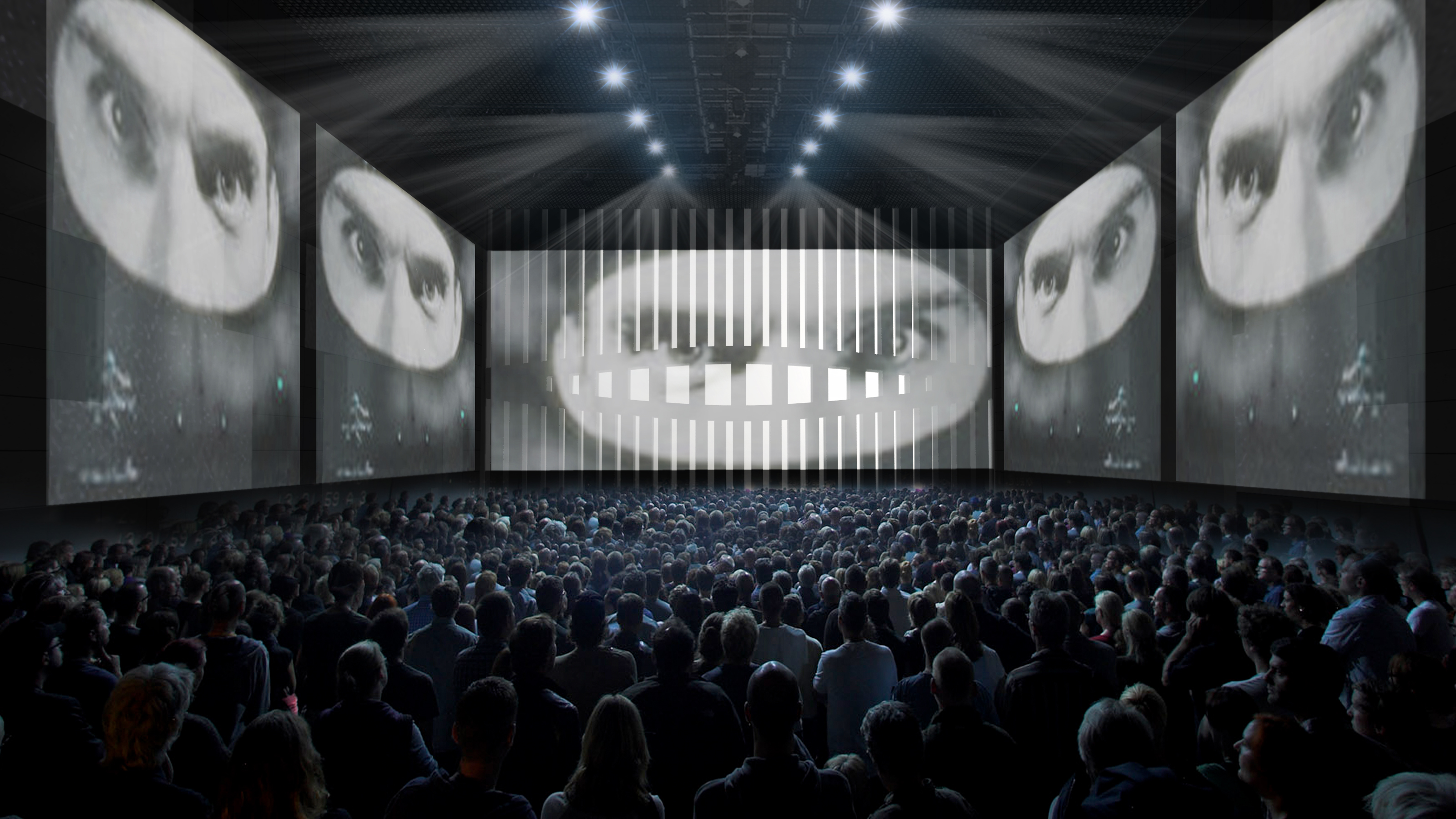 For more ambitious architecture take a look at our new MAD Architects book, MAD Works, and for more on how infrastructure changes cities get Living in the Endless City.